These may (not) be places is the name of the group show that is coming to the Studio Sixty Six soon. The show is curated by Lital Khaikin, and it will present the work of five artists who are exploring the endless possibilities of space together. As an emerging artist gallery in Ottawa, Studio Sixty Six selected artists Alex Thompson, Laura Bydlowska, Kathryn Shriver, Guillermo Trejo, and Joani Tremblay for the soon-to-start group exhibition.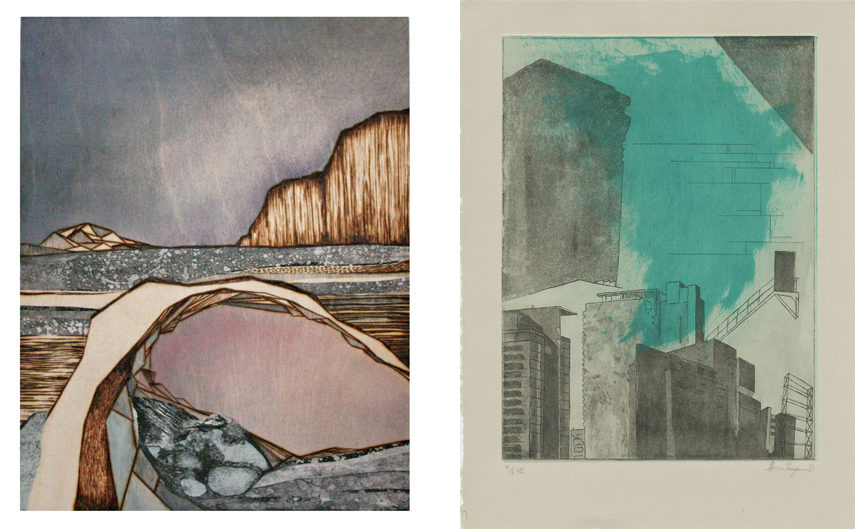 Depictions and Abstractions of Place
How would you define place? There are various definitions, that's for sure, depending on the perspective and the context. When it comes to the These may (not) be places exhibition, the concept of place is explored and presented by its depictions and abstractions. Through print and illustration, artists portray place as a structure, a character of architecture, textures of geography, but also as the idea of space and its memory. For example, Laura Bydlowska depicts the geological patterns that reveal natural process, while Kathryn Shriver's surreal illustrations tell narratives of feelings and thought as places of a mental space. Alex Thompson is capturing the architecture of the city like a photographer would catch it. Guillermo Trejo made flags for imagined states challenging the idea and land of a country, and Joani Tremblay's graphic elements make comments on globalised aesthetic places.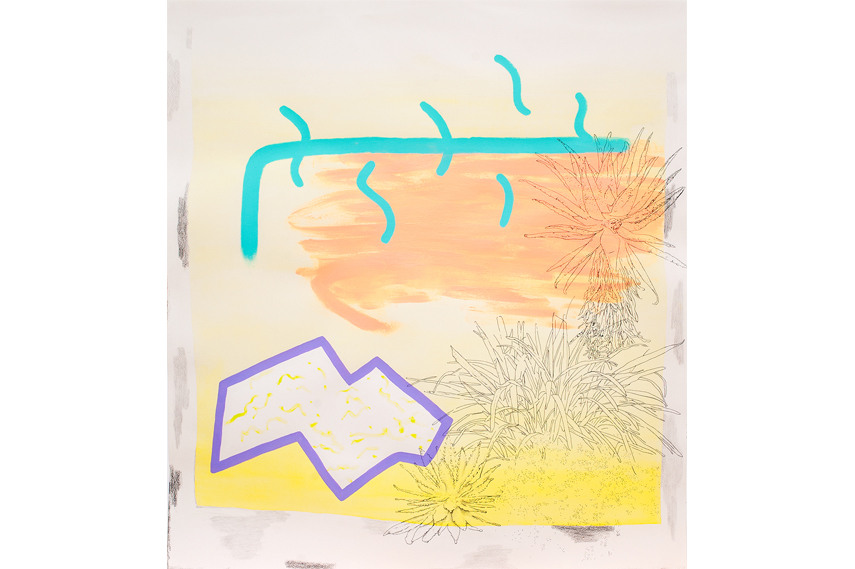 Unified in the View of Urban Space
Artists presented in the upcoming show are all Canada-based, but they come from different backgrounds. Here, they are unified in their views and thought-provoking artwork about the urban space, as well as a progression of a self-conscious definition of personal space. Kathryn Shriver studied art in New York, Paris, and Montreal, and she is an interdisciplinary artist working primarily in drawing, beading, and video. Alex Thompson is a Toronto-based printmaker and fine artist, interested in investigating the architectural influence on the self-sense of the identity. Guillermo Trejo is a Mexican artist based in Ottawa. He teaches at the Ottawa School of Art (OSA), while also directing the OSA Editions, a project aimed for local artists to create limited editions prints at the OSA print studio. Joani Tremblay is an artist and curator living in Montreal, with her art practice primarily based in drawing, print media, and installation. Laura Bydlowska is a Toronto-based artist, with her main work being in the print medium. Recently, tough, she started experimenting with making collages of her etchings on wood panel, using pyrography technique.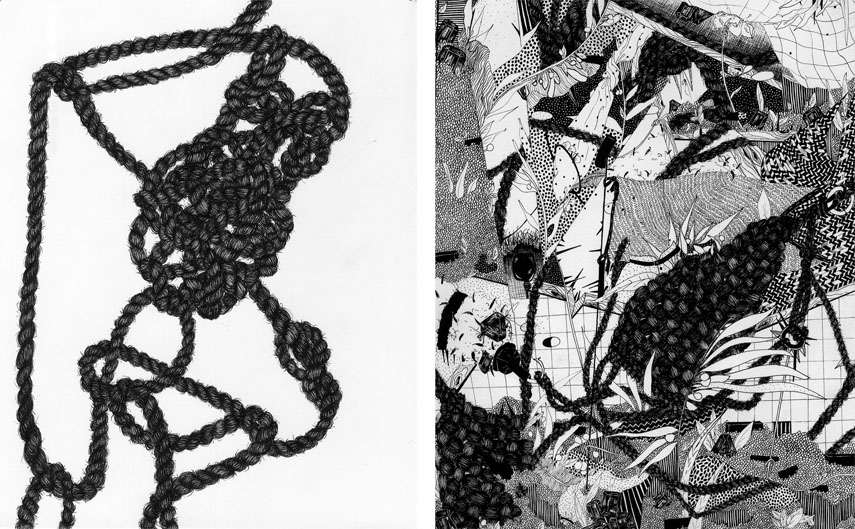 Studio Sixty Six Group Show
The upcoming show These may (not) be places will be on view at the Studio Sixty Six in Ottawa, from June 30 until August 27, 2016. This gallery is specialized in showcasing emerging artists from Ottawa and its surroundings, and the whole Canada as a matter of fact. By focusing on diverse solo exhibitions and group shows, since their foundation in 2013, they have helped a lot of aspiring artists launch and develop their artistic careers. Part of the gallery's program is also to provide art lovers and art collectors with the opportunity to access the best new emerging artists' work.
Featured image: Alex Thompson - Wall piece untitled. Slider image: Guillermo Trejo's flag as an artwork. All images are courtesy of Studio Sixty Six.