This February, Backwoods Gallery opens A Study Of Erotica exhibition. In 2012, the gallery launched A Study of… series of exhibitions with the aim to archive artworks from world renowned artists that focus on a common subject which has a universal importance and is recognizable worldwide. The goal is to make a collection of artworks that can work as a historical document as well as inspiration and a reference for future artists. A Study of Erotica is a sixth exhibition in the series, following exhibitions on Hands, Eyes, Hair, Camouflage & Darkness, and will showcase works by Alexander Mitchell, Alpha Channeling, Anthony Lister, Ashley Wood, Kes Acorn, Kim Hyunji, Kristen Liu Wong, Senekt, Shida, Shohei Takasaki, Susanna Rose Sykes, Takeru Amano and Yone.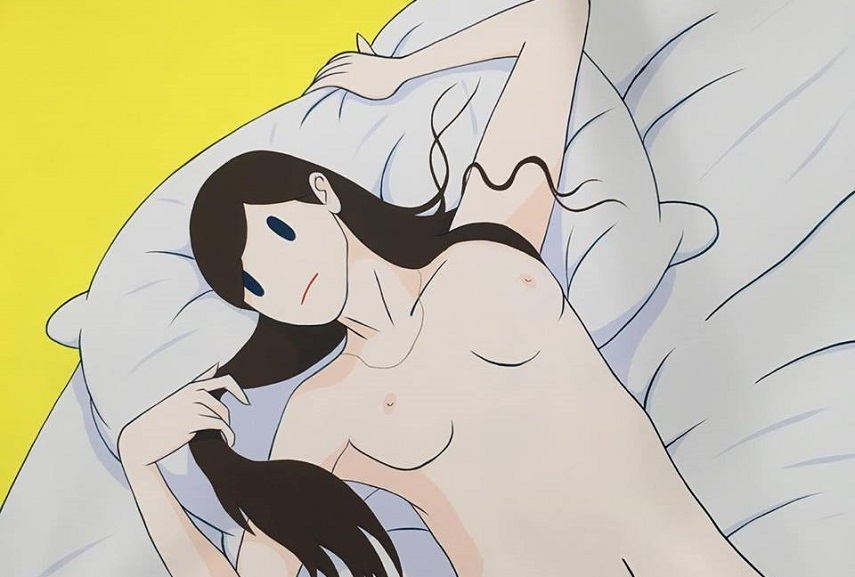 Alpha Channeling, Alexander Mitchell, Anthony Lister, Ashley Wood, Kes Acorn, Kim Hyunji
Alpha Channeling is an artist with nearly 200,000 Instagram followers, who remains anonymous. He is from Switzerland, but lives and works in Oakland. Through his art, he explores all things sensual, with a simplistic, linear style. An Australian born curator, Alexander Mitchell also works as a photographer, film maker and artist, and is currently living in France. Anthony Lister, another Australian artist, combines high and lowbrow cultural trends in his artworks, with influences coming from urban and Pop Art, Expressionism and youth culture. Ashley Wood is involved in both UK and international comic book industries from where he draws inspiration for his artworks. Kes Acorn is a Berlin based artist who produces wonderful illustrative works, and for this occasion he explored the sensual world that surrounds him. Kim Hyunji is a visual artist from South Korea who paints portraits of a younger generation, and is interested in anxieties that affect this age group.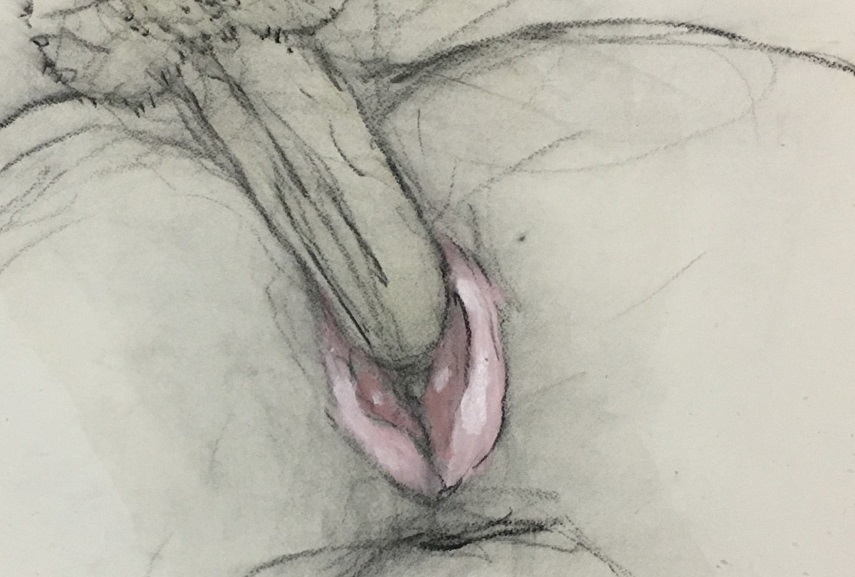 Kristen Liu Wong, Senekt, Shida, Shohei Takasaki, Susanna Rose Sykes, Takeru Amano and Yone
Kristen Liu Wong is a young artist from San Francisco who blends brightly colored folk art, sex, violence and other bizarre narratives. Originally from Tokyo, Senekt works in large scale murals but also in smaller, gallery formats, through which he looks into the depths of human nature. Shida is often inspired by Indigenous Australian art, and works in large murals, video art, installations, and light-drawing. Shohei Takasaki is a Japanese artist currently living in America. His freestyle painting engages with issues of sexuality and attraction between human bodies. Susanna Rose Sykes is interested in human emotions and everyday life which she represents in etching, sculpture, site-specific interventions, screen-printing and painting. Takeru Amano, another artist from Japan, describes what he does as "black and white, woman and man, belongs and not belongs, from painting and printing, to sculpting and designing, delicate it might, an artistic mind with following eyes of various field of life". Yasumasa "Yone" Yonehara is a photographer who uses instax as his main camera, and, besides producing art photography, is also active as an editor, and designer of CD covers and fashion catalogs.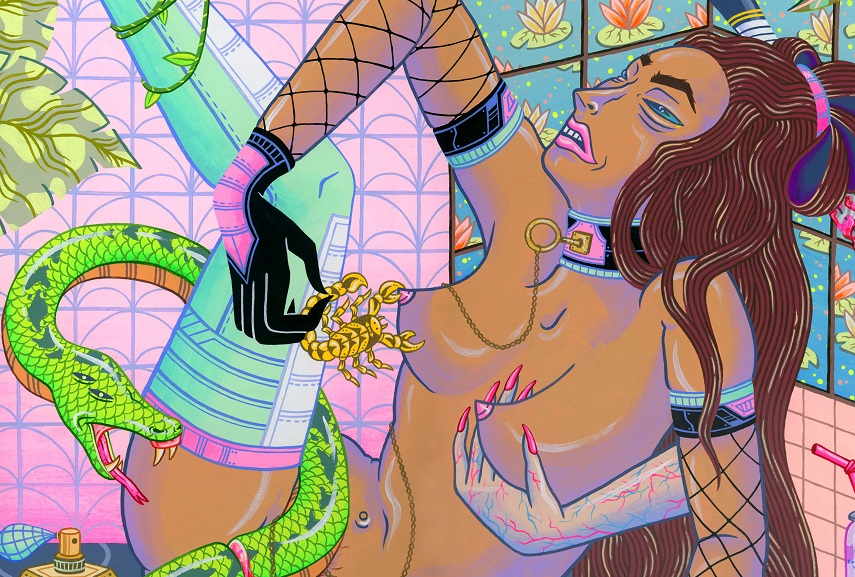 A Study of Erotica at Backwoods Gallery
Backwoods Gallery was founded in 2010 by a group of Australian artists, and it presents monthly exhibitions on urban, contemporary, street art and illustration from some of the world's leading young artists. Once completed A Study Of… project will document over 350 artworks from around the world. A Study Of Erotica curated by Alexander Mitchell is on display at Backwoods Gallery from the 10th until the 26th of February, 2017 with private viewings (by appointment only) from the 3rd of February. The entry is free and the exhibition catalogue is available by request.
Featured images: Alpha Channeling -Kitten Being Trained, detail; Ashley Wood - Untitled, detail; Erotica eflyer. All images courtesy of Backwoods Gallery.