Stutttering (with three T's as a follow up to a previous exhibition named Stuttering with two T's) is the fourth and latest solo exhibition by French artist Melik Ohanian spread over the two exhibition spaces of Galerie Chantal Crousel in Paris that continues to explore the artists interest in physical and conceptual territories and the focus on the concept of time. Working in a variety of mediums, Melik Ohanian draws upon research of scientific and philosophical methodology to develop his works.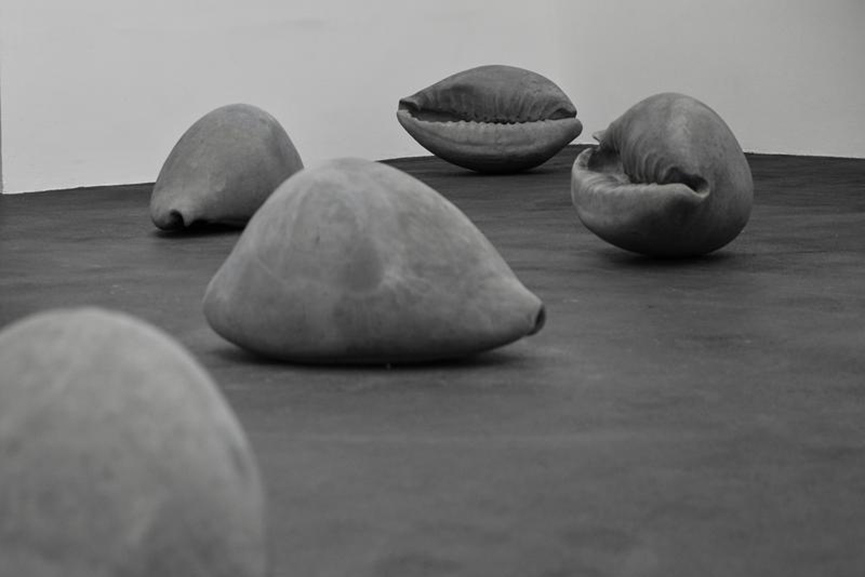 Stutttering at Galerie Chantal Crousel
The exhibition Stutttering by Melik Ohanian, as mentioned in the opening line, continues the artist's tradition in revising the rules of typography for the titles of his exhibitions, for example You are mY destinY (2003), with the aim to sharpen the ambiguity of words and expressions. In Stutttering it suggests an echo or reverberation of a single syllable that reflects some of the elements in the exhibition such as the series of photos also titled Stuttering that features two shots of the same subject from exactly the same point but each with a different focal point and animated on a screen in a loop giving the image an inner life. It is an idea that appears throughout the works at Galerie Chantal Crousel, exploring the theme of various perceptions and the coexistences of different dimensions whether it is political, social, historical or scientific that questions our own connection with the world. Political displacement features heavily in the work with Melik Ohanian often being drawn to geographical locations that have particular social contexts such as abandoned docks in Liverpool, a closed mine in Mexico or migrant worker camps in Sharjah. Featuring prominently in the exhibition is a piece titled Girls of Chilwell, based on a story of women who loaded munitions in a British factory that was blown up in 1918, Ohanian using archival photographs of the women to make hyper realistic white sculptures of the women at work. Also drawing on the concept of time and bring the past to the present are two works, Shell and Transvariation, the former featuring seven concrete sculptures of cowry shells once used as currency and ritual objects, presented here almost as an archaeological find from another age adding to their ambiguity by way of their neutral grey colour and increased size. For Transvariation, Ohanian created a luminous wall animation based on historical climate data from 1882-1883 collected from the first international stations in the Arctic. Seen in situation the two pieces meld into a landscape devoid of humankind. By taking in the many creative avenues in Stutttering, it can be seen that Melik Ohanian is an expert at decanting information, sample, wait, observe and extract. In doing so he is opening up questions about our future collective memories as well as our individual thoughts in a time when we are subject to a vast array of quick moving information and images.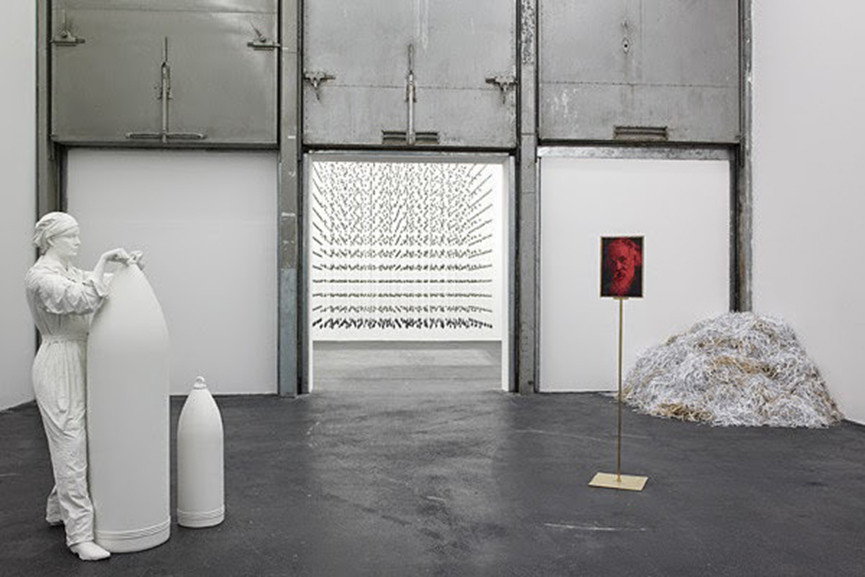 Melik Ohanian
Melik Ohanian was born in France, 1969 and now splits his time between working in Paris, France and New York. Working mainly in the area of installations, Ohanian likes to examine the operative mode of the exhibition and move beyond the traditional boundaries of images playing with their spatial and temporal dimensions. By placing the viewers of his work in an exploratory role he highlights the complexity of temporal intervals and our relationship to the world.

Exhibition Dates
Stutttering by Melik Ohanian can be viewed at Galerie Chantal Crousel in Paris, France, between December 12th 2014 and February 6th 2015.
For the latest temporal shifts sign up to My Widewalls today!