Su Blackwell is an artist with astonishing skills, who is able to transform every-day objects like clothes and books into intricate three-dimensional artworks. The pieces she creates are mesmerizingly fragile and ephemeral, giving the impression that the more you look, the more you discover. Blackwell's works have been exhibited around the world, and the forthcoming exhibition at Long & Ryle gallery in London explores the concept of dwelling with nine new book-sculptures the artist has created on this theme.
Blackwell Explores the Concept of Dwelling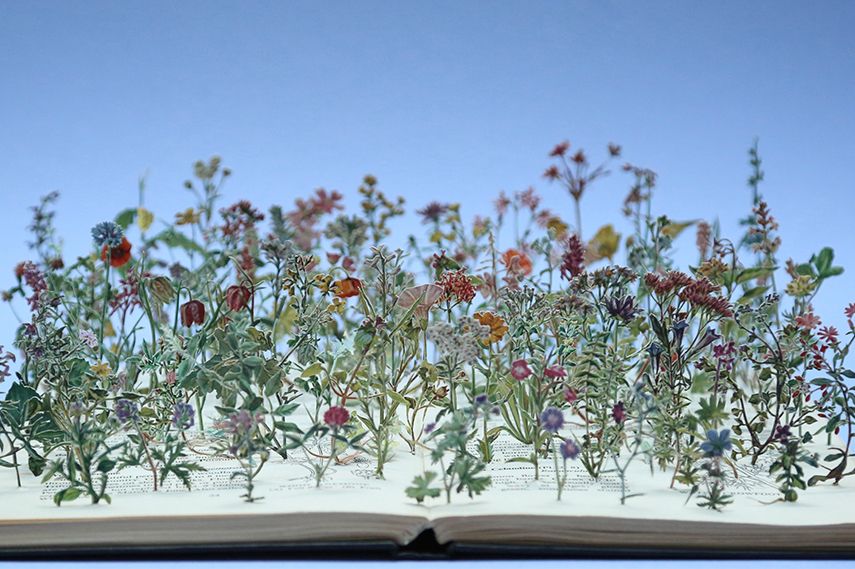 Books with New Forms and Shapes
Intricate, highly detailed artworks usually made out of paper from books is what best characterizes Su Blackwell's outstanding work. As Blackwell herself claims, she finds her books in second-hand book shops, and she always reads the book before beginning to work on her art. She values every fray and stain, every wear and tear on the book tell a different story of the past of this inanimate, yet full of life object. Paper has been used for communication since its invention, and Su delicately employs this medium through a destructive process to create a new form of communication and breathe new life into the old pages. Her book sculptures convey the feeling the artist had while reading through the actual book, thus giving the story a new form and shape. Sculpture work always provides the viewer with a perception of the art on a different level, as it makes the piece more real and tangible.
Re-telling the Story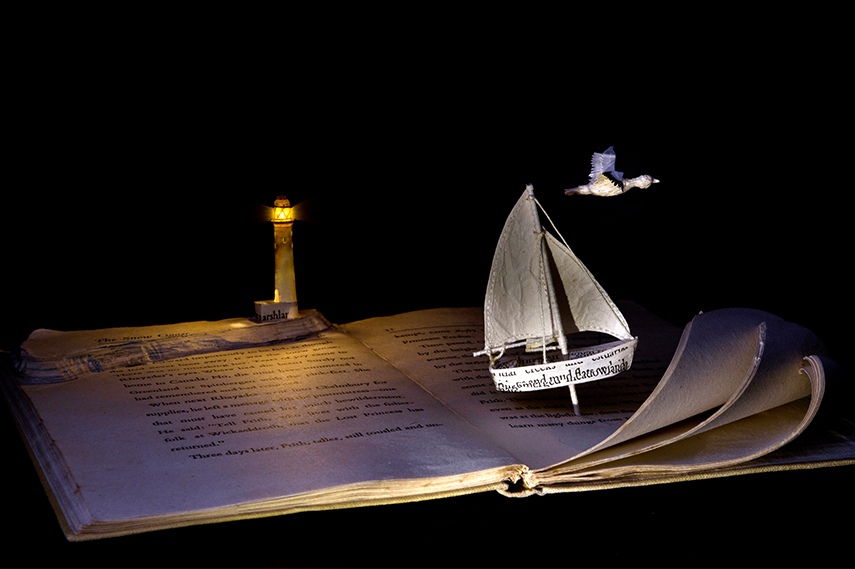 Moving to a New Dwelling
As before, Blackwell finds her inspiration in the folk stories of the books she uses to produce her artwork from. At the same time, the carved out sculptures operate on a personal level, all conveying the concept of dwelling as a central theme. Lighthouses, tree-huts, wood cottages and houses seem inhabited and lit up, but the actual scenes are quite stark and the dwellings are left solitary. Using a scalpel and glue, the artist produces meticulous miniature dioramas which are inviting the viewer on a journey to visit these enthralling dwellings. It is no mere coincidence that such a theme is being explored by the artist, as she is in the process of moving from the metropolis of London to a quiet town by the sea, Su Blackwell is feeling the emotional upheaval of leaving a place of memories and venturing into a new space.
Solitary Dwellings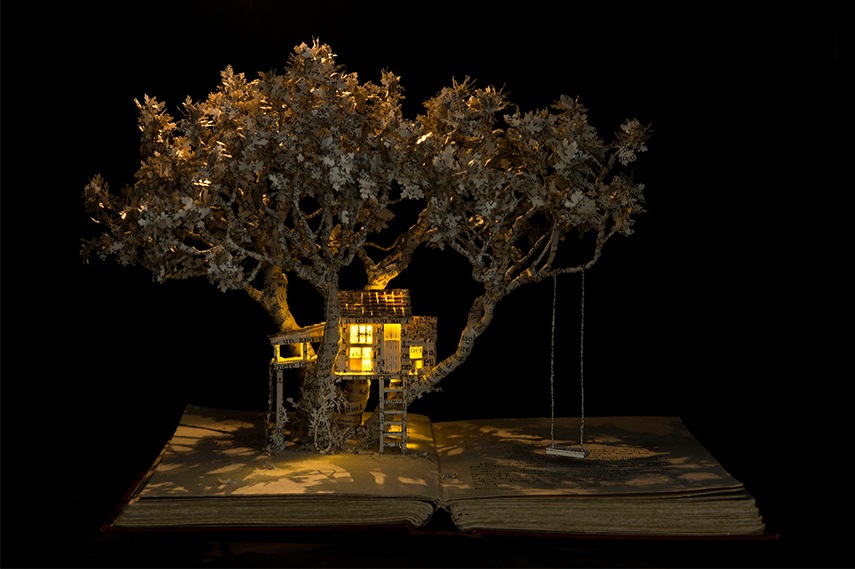 Dwelling exhibition at Long & Ryle
As the creator herself noted, the material she works with, paper, has the underlined feeling of fragility and impermanence. By utilizing these characteristics, Blackwell wishes to reflect upon the precariousness of the world we dwell in, so use the opportunity to enjoy her unique artwork and explore our dwellings. The solo exhibition Dwelling is on private view at Long & Ryle, London, on 16th of September, and the show is open to public from 17th of September to 9th of October, 2015.
All images courtesy of Long & Ryle
Featured images:
Su Blackwell - Darkness Is Rising
Su Blackwell - The Stork Wife
Su Blackwell - The Lighthouse Keeper's Cottage