As one of Denver's most prominent art galleries, Abend Gallery Fine Art is always on the top of contemporary art trends with an extensive fine art collection covering a broad spectrum of mediums and a roster of both emerging and established artists. The gallery will present two exciting summer exhibitions exploring different aspects of life in a city - a solo exhibition by Che Leviathan and a group show covering the subject of cityscapes in contemporary painting. Entitled Subspecies, the debut solo exhibition of Oakland-based artist Che Leviathan will feature realistic figurative paintings centered on the punk rock scene. On the other hand, the exhibition Urban Life gathers a wide range of artists that find their inspiration in the everyday life of a city, its architecture and people, presenting new approaches and explorations of the genre of the cityscape.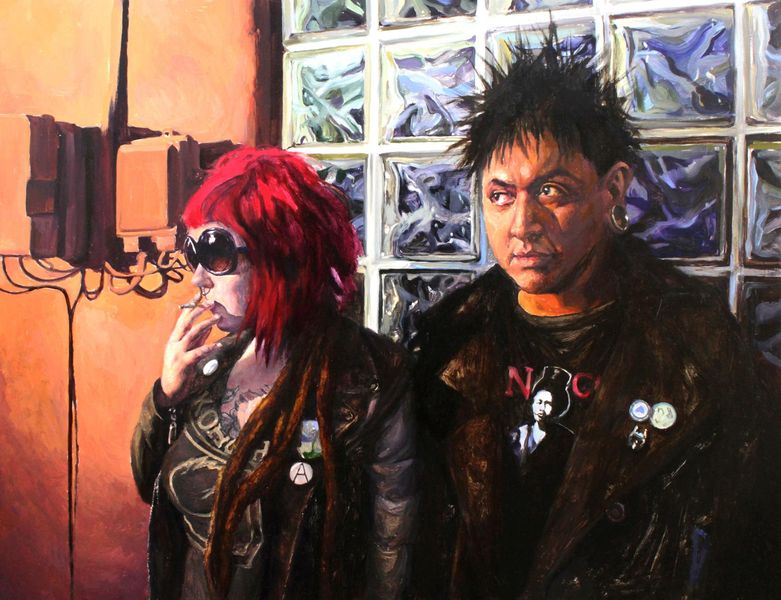 Che Leviathan Solo Exhibition
Bringing her unique and original aesthetics, the artist Che Leviathan will present works that provide an intimate experience for the viewer and a glimpse into her personal life and the people and environments she surrounds herself with. Portraying the contemporary punk rock scene, she focuses on both individuals and small groups of people. While some subjects are captured posing, the others seem caught in candid situations. Each painting carefully highlights and captures small details that make these individuals stand out, from the physical features and clothing to tattoos and piercings. Apart from attributes of her subjects, Leviathan manages to capture and portray a strong sense of the person's essence, personality and aura. Easily recognizable and wholly original, her iconic style strongly resonates in each piece.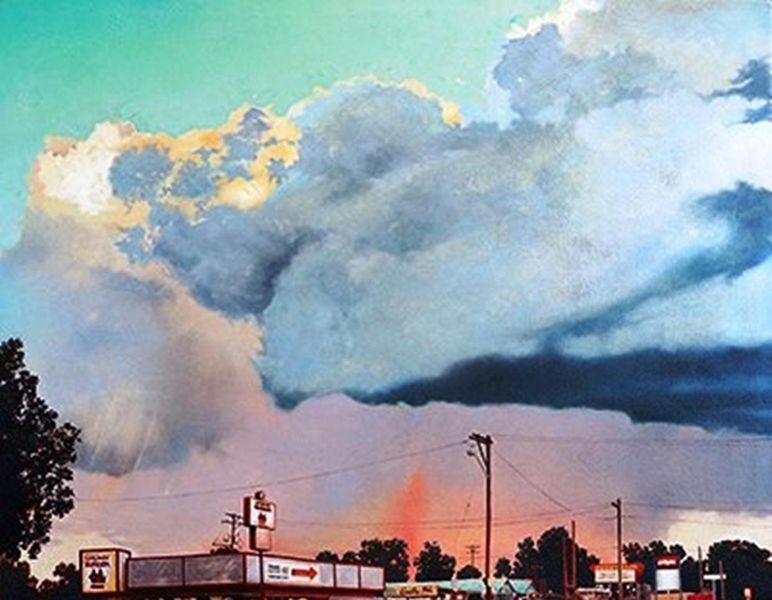 Group Exhibition Exploring Cityscapes
Gathering a wide range of artists coming from all around the world, the exhibition Urban Life aims to cover a multitude of points-of-view of a city and its artistic interpretations. The list of artists featured is rather impressive and it includes Jennifer Balkan, Alex Beck, Kim Beckner, Jennifer Bobola, James Crandall, Jacob Dhein, Þorgrímur Einarsson, Kim English, Bruce A. Gómez, Derek Harrison, Stephanie Hartshorn, Jonathan Howard, David Kammerzell, Jason Kowalski, Lindsey Kustisch, Jennifer McChristican, Peggy McGivern, Karen Offutt, Gage Opdenbrouw, John Pototschnik, Angie Renfro, John Roush, Hiroshi Sato, Kirsten Savage, David Shingler, Clyde Steadman, Tracy Wall and John Wentz. Styles exhibited are very diverse, from artists creating highly detailed and hyper-realistic works to the ones who are more leaning towards abstraction. Inspired by different aspects of a city, these works reflect particular interests of artists, but also serve to significantly mark our environments, both historically and today.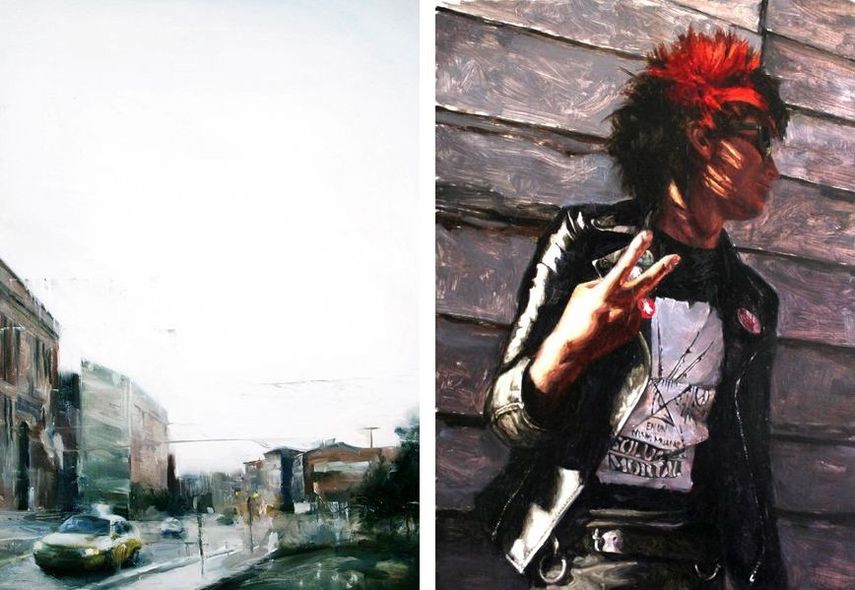 Summer Exhibitions at Abend Gallery Fine Art
From edgy portraits of Che Leviathan to various cityscape paintings, these two exhibitions cover different features and sides of a contemporary city providing a variety of narratives that a viewer can relate to. Exhibitions Subspecies and Urban Life will be on view at Abend Gallery Fine Art from July 28th until August 27th, 2016. The opening of both exhibitions will be organized on July 28th from 6pm to 9pm.
Featured images: Snyder Britt -Tuesday (detail); Che Leviathan - Zangree (detail); All images courtesy of Abend Gallery Fine Art.