Since 2010, David Bloch Gallery has been a force to be reckoned with in the field of contemporary fine arts, both in Marrakesh, at the core of the Gueliz district, and beyond. Over the years, the space has donned a spectacular exhibition program - from the latest Lek solo show to the memorable expositions dedicated to Moroccan and international resident artists such as Steph Cop, Sébastien Preschoux, TANC, SWIZ, Mist and many others. In fact, a large portion of them will have their works in form of paintings and sculptures on view this summer, surveying main themes addressed by the gallery such as Post-Graffiti, Conceptual and Op Art.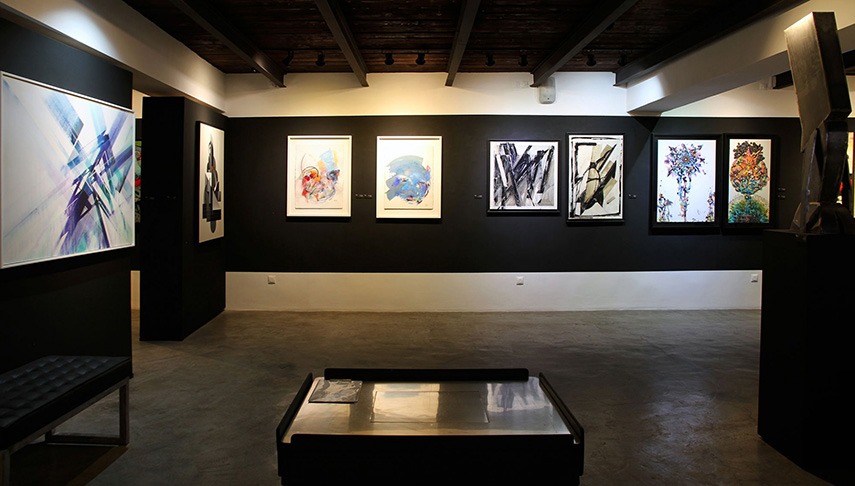 Rediscovering The Letter and Calligraphy
One of the main fields of research at David Bloch Gallery certainly was the concept of the letter and the semiotic meaning of calligraphy. These have been tackled by both French and artists from Morocco, who have sought to reinterpret the shapes of the letter through graphical compositions. In this way, they free the letter of its initial linguistic characteristics and create a universal sign, placing it in an abstract language which is nevertheless understood by all. Calligraphy has been an inspiration to artists a long time, leaving an important mark in the history of the arts and spanning a great variety of styles, media and approaches.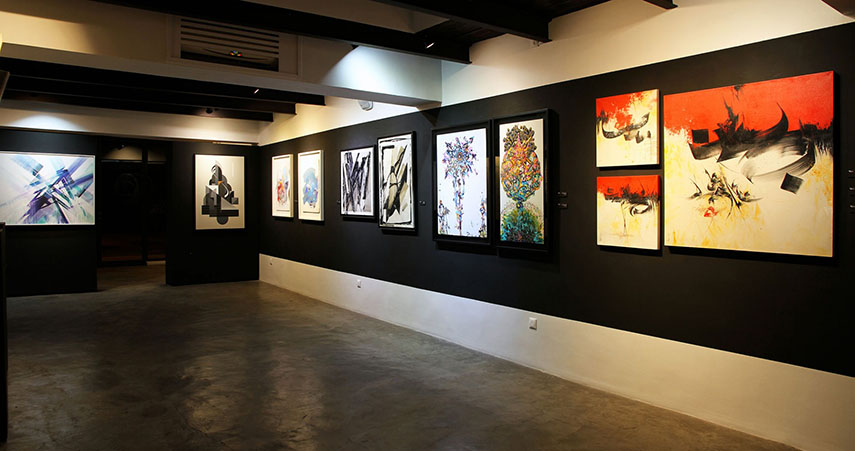 The Abstraction and The Imaginary
Another important aspect of the artistic creation has always been abstraction, rooted in the work of many contemporary creatives. More interestingly, it found an impressive number of admirers within the graffiti and street art makers as well, accompanying the rise of this underground movement to what it is today. A selection of names, mostly with a background in urban art, will also contribute to the group show with their pieces, taking the viewers on an imaginary journey. Each artwork expresses a certain emotion or reflection on life and human relationships in a unique way, demonstrating the power of a spray can on canvas.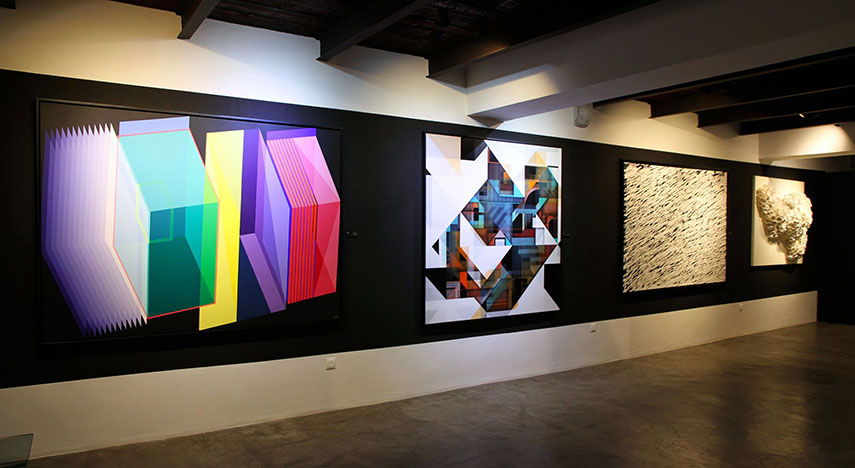 Op and Kinetic Art - Resident Artists at David Bloch Gallery
Finally, through the means of Kinetic and Optical art, the third group of artists will use the fallibility of the eye through various illusions to give impressions of movement, as well as bursts of light and vibrations in their oeuvre. Their visions aim to place the viewer in an unstable position, immersed in a sweet sensation of vertigo. Put together like this, all of the artworks on display will attempt to highlight the richness and variety of content which predominantly focuses on a single, recurring theme - life itself.
The Summer Group Show opened on June 8th at David Bloch Gallery in Marrakesh, and will stay on view through September 17th, 2017.
All images courtesy David Bloch Gallery.