The Parlor Gallery of Asbury Park, NJ, is proud to host the upcoming summer group exhibition, entitled Summer Lovin'. It is going to be an interesting clash of contemporary pop and street art, which will result in a unique show. The showcased artists all operate in various media and environments, usually coming from different backgrounds, but they are all inspired by the same scenery of Pop Culture, which inevitably surrounds us all. The artists lined up for this exhibition are James Rawson, Queen Andrea, Stikki Peaches, Brandon McLean, Inkala, Pud Aylward, CANTSTOPGOODBOY, Johannah O'Donnell, Mint and Serf, Pablo Power, Troy Gua and Indie 184. Such an engaging group of creatives is sure to produce a contemplative, colorful and dazzling display of their new works, made specifically for this show.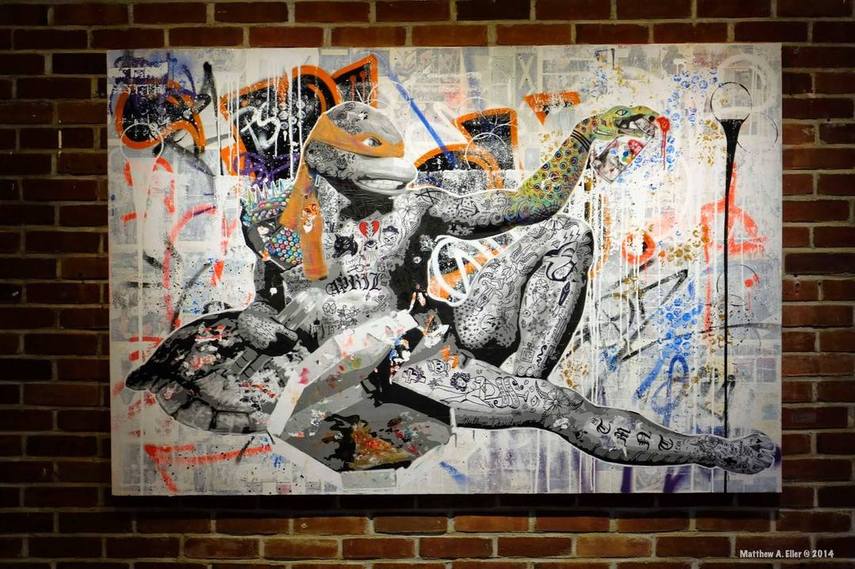 What if Art Ruled the World?
Examining the urban landscape of most cities, affected by at least some kind of art form, the anonymous artist behind the name of Stikki Peaches poses a question, to himself, to the viewer and to other fellow artists: What if Art Ruled The World? This tagline has already made its mark in the streets of New York, Paris, Stockholm, London, Berlin, and now it makes its premiere display in New Jersey's Parlor Gallery. The artwork of Stikki Peaches is known to stop a passer-by, have them think for a second about the art they are exposed to, perhaps leave a few questions unanswered, but ultimately, it makes the viewer leave with a smile. The hours this artist had spent pretending to be a superhero in his childhood, have definitely left an obvious influence, reflected in most of his works today. His interpretation of iconic figures, to which most of us looked up to as kids, is making its way into Parlor Gallery to save the day.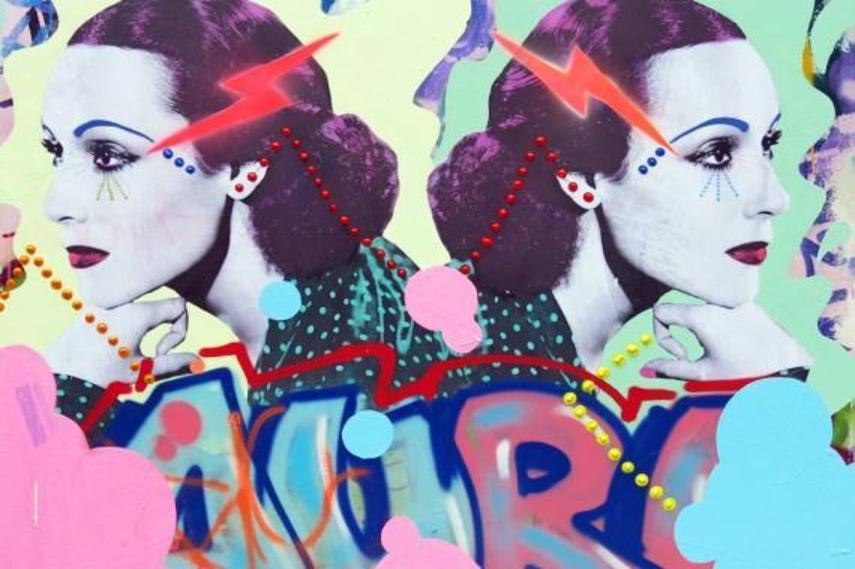 Take a Peek into the Personal Diary of Indie184
Another artist from this exhibition's roster is, the New York's own, Indie184. As she describes her creative process, every painting she creates is like a page of her personal diary, with all the pieces conjoined together to make a world of personal declarations. Multi-layered works with mashed up textures of paint, photographs, stencils, graffiti and scraps of paper are what resonate in Indie184's art. Alongside of her first appearance at Parlor Gallery, she will be painting a mural on the famous Asbury Park Boardwalk. This will be done as part of the initiative under the name of Sea Change AP, which is funded and sponsored by Madison Marquette, and co-curated by Parlor Gallery.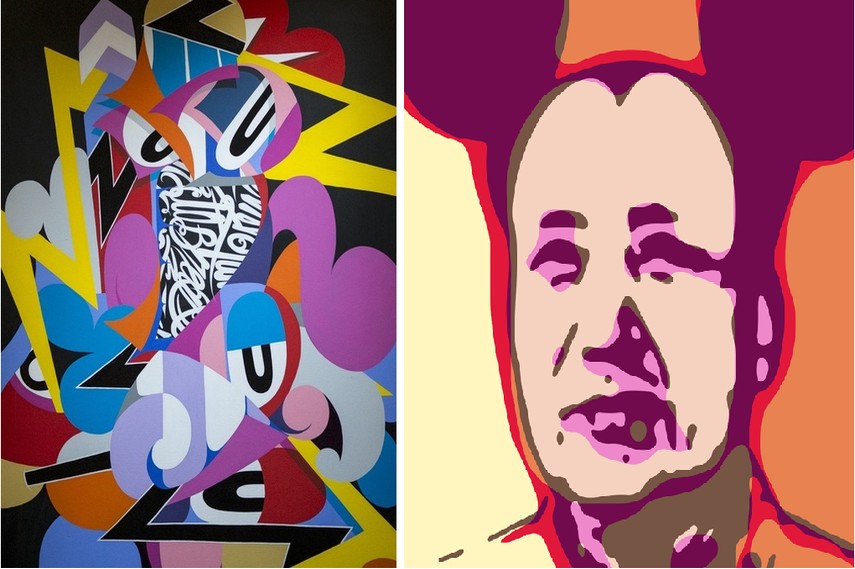 Summer Lovin' Group Exhibition at Parlor Gallery
The fact that most of the showcased artists have been hired and commissioned by some of the highest profile companies for artistic collaborations, just goes to say that these names are the ones to keep an eye out for, at least when it comes to criticism of popular mainstream culture. Summer Lovin' group exhibition at Parlor Gallery is having the opening reception on Saturday, July 25th, 7 – 11pm, and it will be open to public. The group show ends on 24th of August, 2015, so use the chance to see what this explosive array of contemporary pop and street artists have in store for you!
All images courtesy of Parlor Gallery
Find out more about the upcoming exhibitions and other art news with a free sign up for My Widewalls!