In an eclectic range of mediums and approaches, Joshua Liner Gallery presents an exciting roster of established and emerging artists that share an affinity for pushing the boundaries of discipline and presentation. Its second edition of the Summer Mixer, a group exhibition comprised of artists making their debut offering with the gallery, is on the horizon. The show will open on July 17, featuring painting, weaving, collage, and digital art techniques of the selected group of artists. Whether they create traditional or new-media works, each artist takes a fresh approach to the process of art making, bringing a brand new narrative to the exhibition space. Summer Mixer artists' list includes: Andrew Schoultz, Erin M. Riley, Guy Yanai, Kristen Schiele, Michael Theodore, Robert Larson, and Sam Friedman.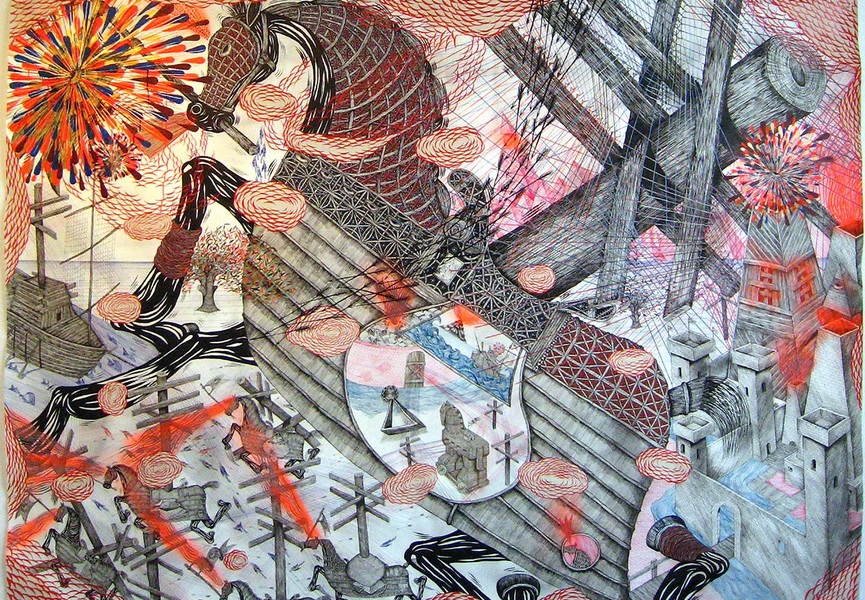 Inspired by medieval German map-making from the 14th century and Persian and Indian miniatures, Andrew Schoultz comments on the contemporary world realizing that themes from historical art still resonate today. History does indeed repeat itself. Erin M. Riley creates hand-dyed wool tapestries, woven on a floor loom. While Riley applies the traditional technique, topics she chooses are contemporary. Riley sources "selfies" and car crashes, devoting about a week's worth of time to weaving each voyeuristic piece. Guy Yanai paints oil on linen landscapes, portraiture of houseplants, home exteriors, and office interiors bringing new perspective to the surroundings.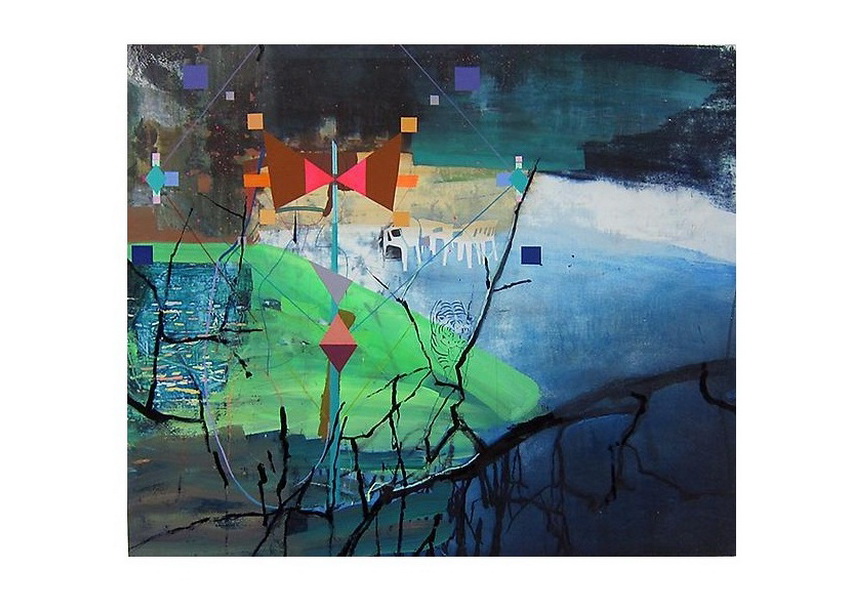 Combining elements of collage, screen printing, and painting, Kristen Schiele gives the viewer an intimate look into an architectural scene that is simultaneously very human and almost alien. Michael Theodore explores new possibilities for art making in a world in which the biological and the mechanical are increasingly entangled. Theodore creates two-dimensional works that have a three-dimensional quality, by utilizing both traditional art-making techniques and digital mediums. The artist combines free-hand drawing with digitally rendered patterns using a robotic drawing arm—the robot conceived and designed by the artist himself—which carry out visual representations of music, furthering his exploration of perceptual sensations and combining technology with organic elements.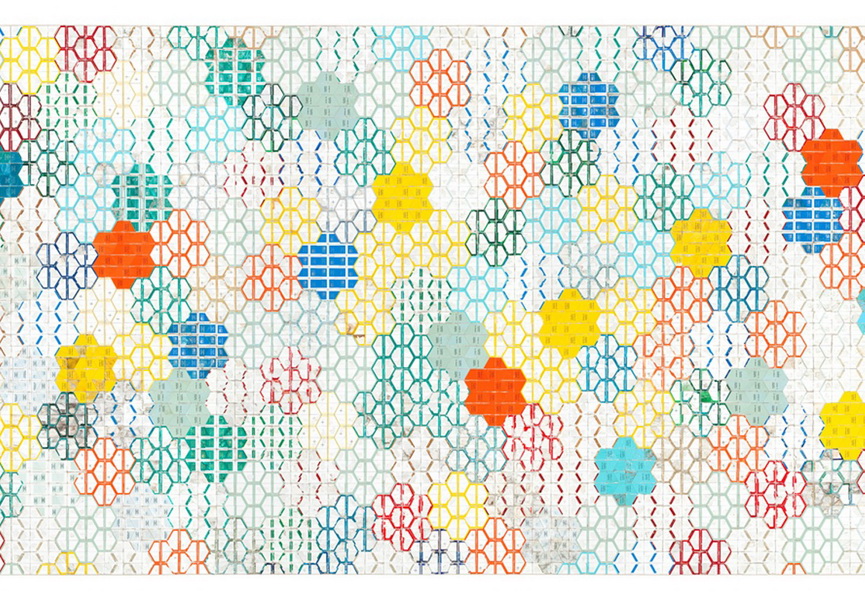 Robert Larson creates visual wonders from discarded items. Repurposing discarded tobacco packaging into meticulously arranged patterns, with each piece hand-cut to form geometric designs, Larson explores the power of transformation, both physically and perceptually. Each abstract landscape of Sam Friedman inspires something different for each viewer. The continuous layering of pulsating colors, their combined effect comes off almost as deletion, obscuring objects from the viewer's periphery. The lines and shapes seem to be in conversation with one another, creating an otherworldly panorama.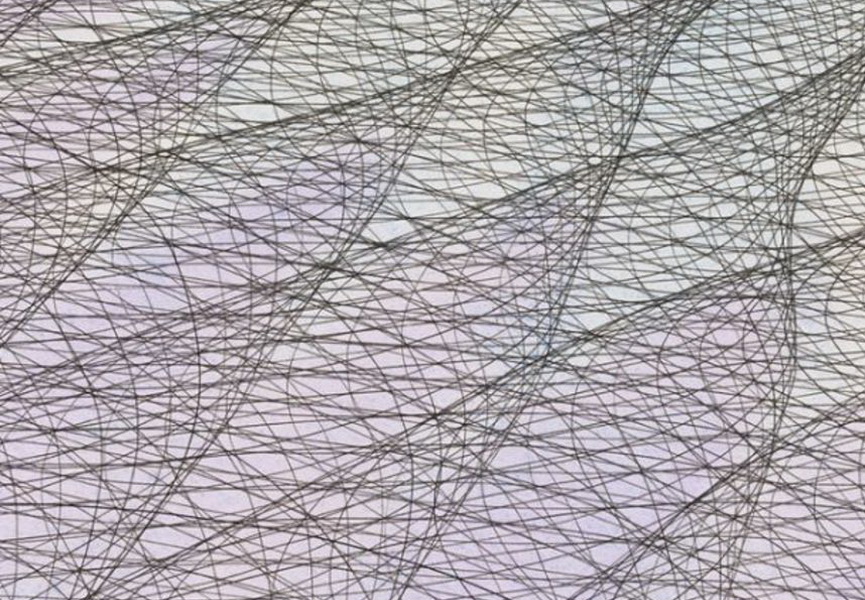 The hot summer months call for a break. An exciting gathering of artists who are making their first appearance at Joshua Liner Gallery this summer brings refreshment in disciplines, subject matter and styles.  Make your way to the gallery to see beautifully curated new edition of the Summer Mixer.