Group exhibitions always provide very good insight into a certain subject matter, yet they give the artists a chance to capture details, notes, or curiosities of our daily existence. Naturally, of special interest are exhibitions which gather artists of different aesthetics and media with a special accent on new works.
That is why the showcase at Galerie Martine Ehmer is a really good survey on the latest production of nine artists. Symbolically titled Summer show, it tends to display a generation mostly driven by street and urban art, as well as the digital technology.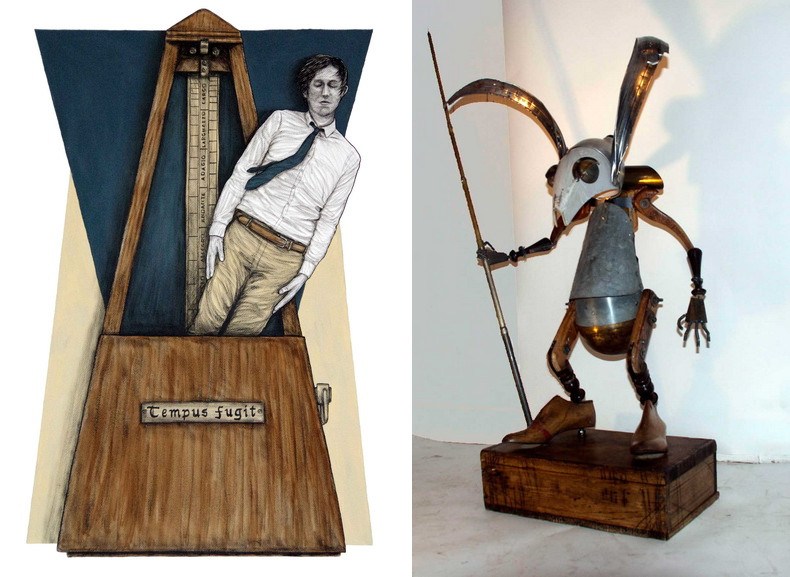 A New Collaboration
A rising art star Charles Leval aka Levalet will be present in the exhibition and his appearance will signify the beginning of his collaboration with this Belgian gallery. Levalet was born in Epinal in 1988. He studied visual arts in Strasbourg and simultaneously started releasing works in on the streets of Paris.
Namely, this promising artist became known for his hyper-realistic paintings fulfilled with black humor and nostalgia. Levalet's narratives are interwoven of various references from media and pop culture. Typical for his work are a high level of theatricality, edginess, as well as subversiveness.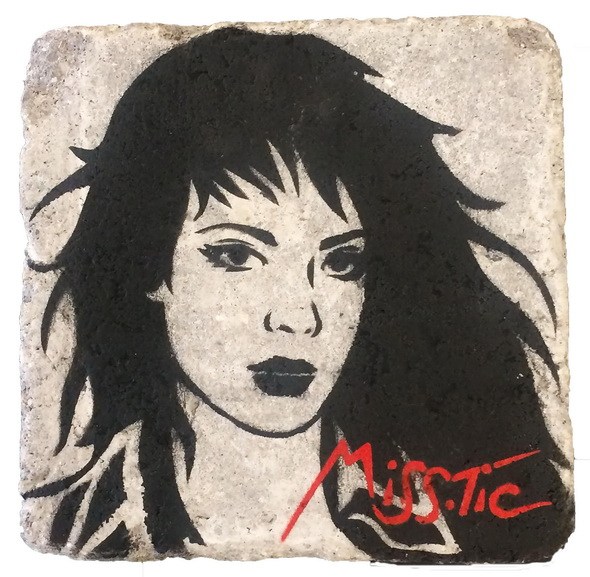 Other Artists At The Exhibition
Aside from Levalet's works, the audience will have a unique chance to see the works of other artists of similar sensibilities. Jules Dedet Granel, known as L'Atlas, is a French artist focused on interpretation and translation of ancient technique of calligraphy into the contemporary context. On the other hand, Jef Aérosol, who is also known under his real name Jean-François Perroy, is an icon of the first wave of French urban art back from the 1980s and is known for signature, portraits of personalities such as Basquiat, Elvis Presley or Gandhi.
Miss Tic is a famous graffiti based artist who gained recognition and even fame after working for fashion brands like Kenzo or Louis Vuitton or movie directors like Claude Chabrol. The works of Belgian artist Miguel Fernandez reflect an ongoing interest in the effects of consumerism since he constructs futuristic sculptures of discarded and forgotten materials.
In a similar manner, by collaging and rearranging, Silvia Bauer, an Austrian artist based in Brussels, produces unusual and somehow strange works. Julie De Bleeckere produces layered and eerie paintings which underline the ironic duality between protection and aggression, while the last, yet not least Cédrix Crespel explores the representation of woman through a figurative language of digital era.
Lastly, Jim Wolf works with sequences of letters, which he repeats like a mantra until he reaches the right visual rhythm.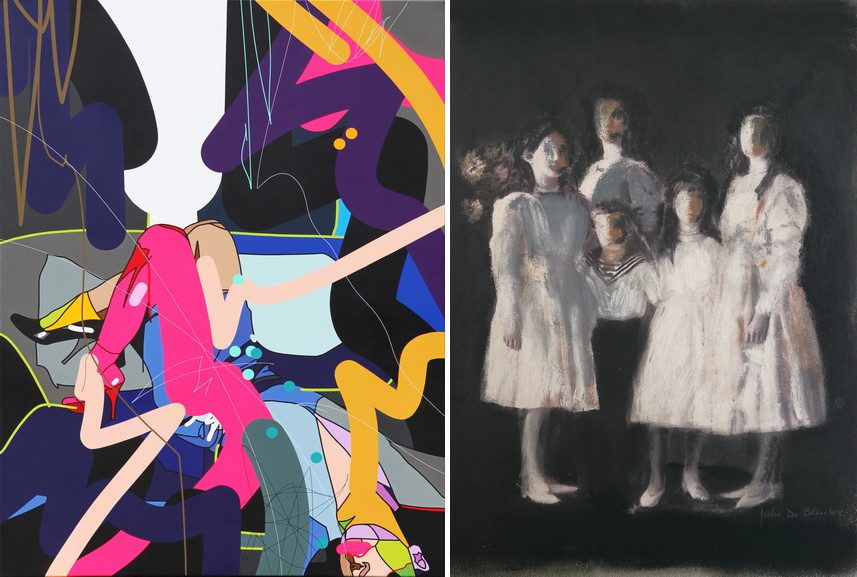 Summer Show at Galerie Martine Ehmer
Behind this refreshing and interesting exhibition apparently is an agenda of the gallery to empower new production and enable to both younger and older artists to present their latest ideas.
The audience will have a chance to see Summer show at Galerie Martine Ehmer in Brussels from 6 July until 31 August 2018.
Featured image: Jim Wolf - Mappemonde (World map), felt on original map, 100x140cm. All images courtesy of Galerie Martine Ehmer