Sun, sea, spraycan – three words that perfectly describe what will be happening during Malta Street Art Festival. The festival has moved to the beautiful Valletta (capital city of Malta) after two years being located in Sliema. Still, it's Malta, one of the most vibrant Mediterranean islands that attract hundreds of thousands of tourists every year. This island, famous for its crystal blue sea, great beaches and amazing nightlife, hosts a street art festival at the peak of summer season (if you are a street art lover, be sure to check out our latest street update). Therefore, street art lovers will have a perfect opportunity to enjoy in some great street art, sun, sea, and music.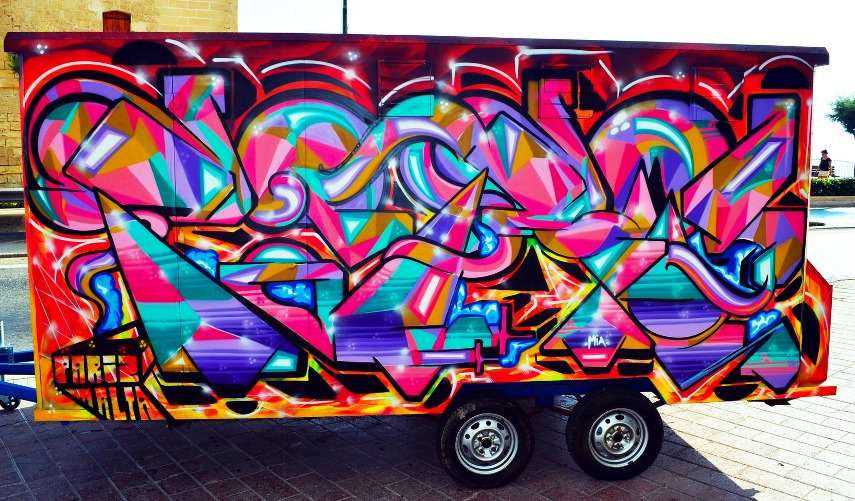 Program of the Malta Street Art Festival
Malta Street Art Festival is not only about street art. The venue of the festival is divided into several spaces, each serving for different purpose. The biggest space is called Alternative Space, where the main stage is located, and where the visitors will enjoy in some great music, performed by local and international indie bands. Thanks to the Malta Comic Com, comic fans will be able to see some amazing drawings, while the kids will also have a special space for them. They'll have a good time in in The Battlefield Arena, that will include everything from archery, to gladiator challenges and canon ball catching. There are also several other interesting activities planned for this year's Malta Street Art Festival, but let's see what the organizers are preparing for street art lovers!
Street Artists at the Malta Festival
There will be several locations on the seaside where street artists will present their works. The central location will be the Main Wall - a 200m long wall that will be painted in collaboration between local (Maltese) stars and some amazing international artists. Among participating artists are: Odeith, Smug, Mr Dheo, Toni Cuboliquido, Vera Bugatti, Leon Keer, Pauser. Four Maltese street artist will also participate: Justinkt, Cooker, Seapuppy and Twitchcraft.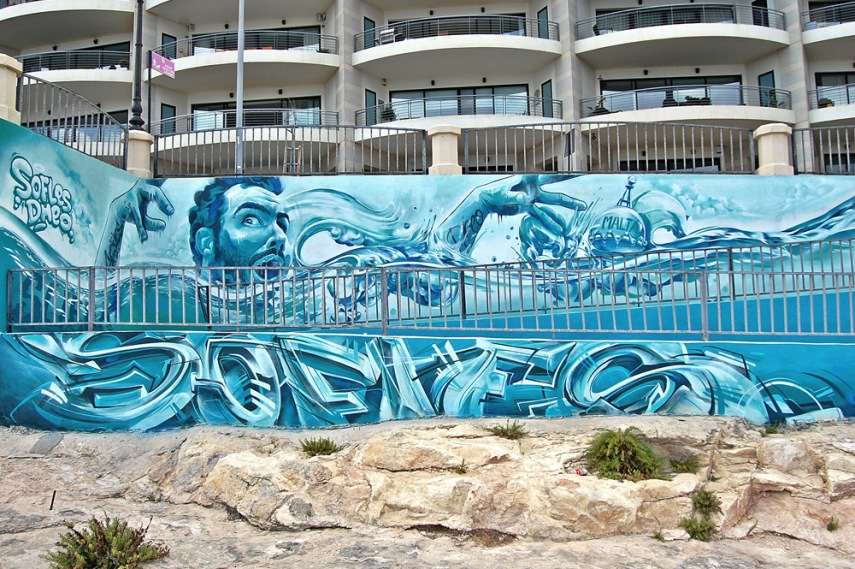 Other Activities during the Malta Street Art Festival
There is a number of other activities during the Malta Street Art Festival. For example, Art Walkway will include a mix of street performances, bar stalls, painters, artistry, local and international handcraft and flavors from all over the world. There will be also a separate Art Exhibition area, hosted by Add More Colors, and it will include a mix of canvases, t-shirts and merchandise created by artists from all over the world. Finally, for those wanting to relax a bit, there is a great beach, with bar and restaurant, and a nice place to swim. Also, at Corner Stage, visitors will enjoy in downtempo tunes, unplugged performances, great food and an amazing stage backdrop.
The Location of the Malta Street Art Festival
Practical Information
The Malta Street Art Festival takes place at Marsamxett, in Valetta. It's reachable by bus and by ferry. The Malta Street Art Festival opens on July 24th and lasts until July 26th, 2015. For additional information, you can visit the official website of the festival.
If you love street art, be sure to sign up to My Widewalls! It's free of charge!
Featured Image: Vera Bugatti
Image in Slider: Wild Drawing
All Images courtesy of Malta Street Art Festival.