A hero lives by the credo of sacrificing his or her own wellbeing in order to serve a higher cause. This higher cause is almost always reflected in the face of humanity itself or the community in need of salvation. Thus, societies create heroes in order to embark on a journey of saving themselves. The same goes for superheroes which reside within the pages of comic books and in the virtual reality. They represent all of that which we aspire to, but are unable to achieve…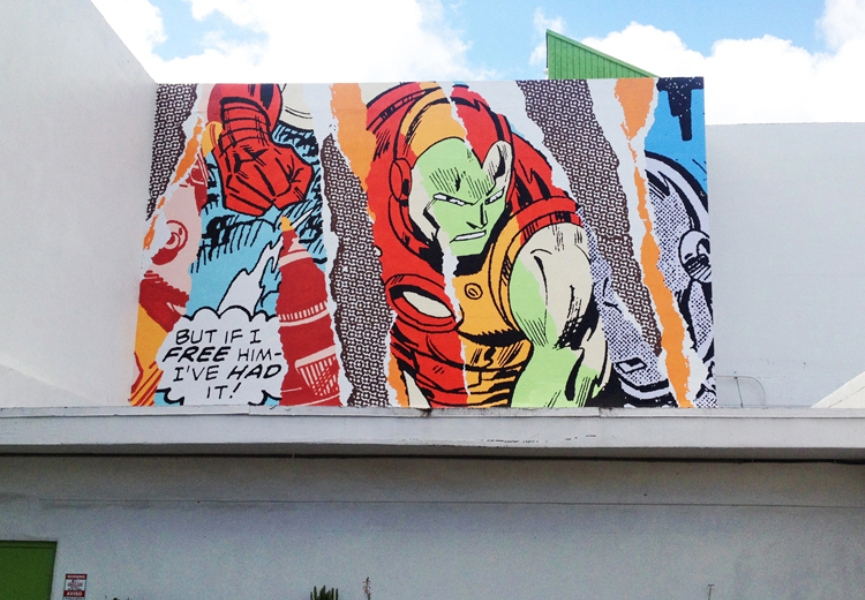 This is Greg Gossel…
Born in western Wisconsin and currently residing in Minneapolis, Greg Gossel is an artist with a background in design. His multi-layered work represents an amalgam of diverse images, but also words and gestures. It is a visual account of the changing nature of reality. The creative process of the artist is a reflection of a meticulous exploration of what lies beneath the overwhelming power of contemporary popular culture. Greg Gossel has exhibited work in major cities such as London, Copenhagen, New York, Los Angeles and San Francisco. The artist has collaborated with a number of commercial clients which include, Stussy, Burton and Interscope Records.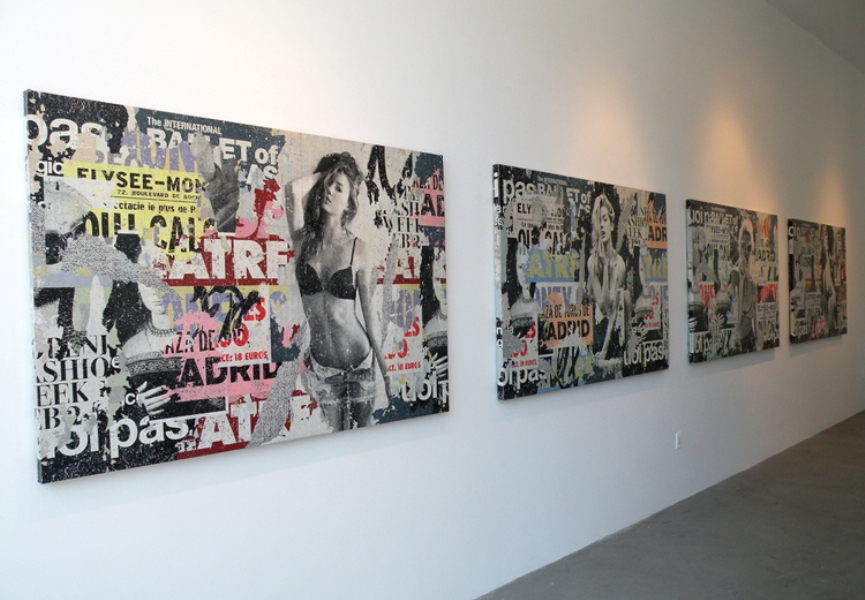 Mixed-media Pop Aesthetics
Through the power of mixed-media outputs, Greg Gossel explores the ways in which to express something he refers to as "a visual history of change, process and expression." It seems as though the artist truly succeeds in this endeavor, for his work, as it can be seen in the exhibition Goddamn!, addresses important social issues through building of each layer of the piece. It was the inspiring methodology used in Goddamn! which has shown the range of Greg Gossel and the artist's ability to articulate iconic historical imagery with the dynamic references of contemporary popular culture. Using the fragments of pop culture imagery, the artist becomes a chronicler of a contemporary narrative.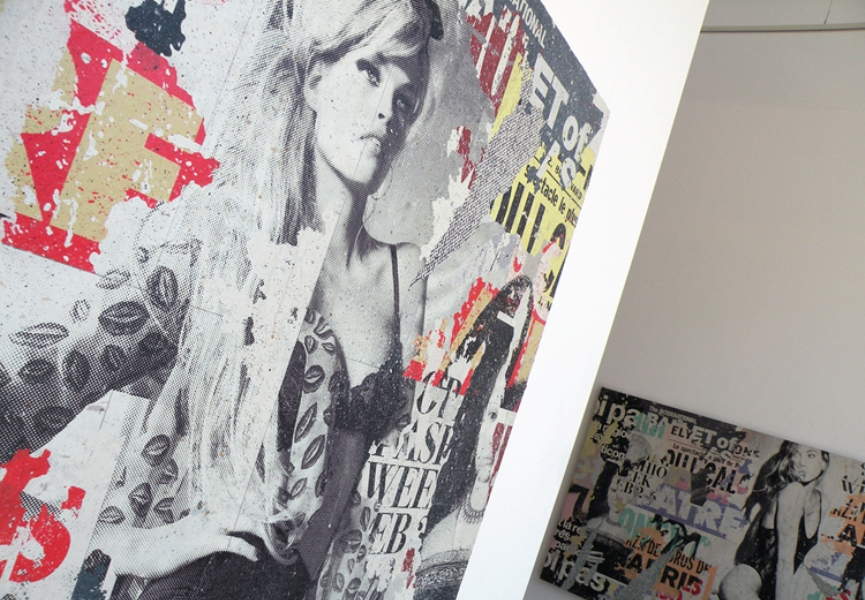 Superficial!
Greg Gossel's process of the deconstruction and reconstruction of vintage comic book imagery is an astonishing one. By breaking iconic superheroes into fragments and reimagining them within a chaotic world of color, type and pattern as they battle, the artist shows a different side of once invincible characters. By the power of silkscreen ink, spray paint and collage, the depictions of superheroes waging battle convey a sentiment closely related to the notion of temporality. Thus, the imagery resembles decaying billboards of times gone by… The exhibition Superficial! will run from October 4th to November 1st 2014 at Vertical Gallery and it will feature over 30 original artworks on wood, paper and canvas. The reception with the artist is scheduled on Saturday, on October 4th, from 6 p.m.