When it comes to graffiti, there's always a thin line between art and crime, and in the case of the NYC-based duo Mint & Serf, it's an inseparable part of the craft. The two met as teenagers in Bensonhurst, Brooklyn, where Serf was born and Mint moved with his family from Moscow in 1990. They soon began writing graffiti together. After years of being prosecuted for vandalism, their work became legitimate in 2003 when they landed a corporate commission. Thanks to the commission they got numerous calls from large worldwide brands who wanted to collaborate with them. Example include Ace Hotel, Marc Jacobs, Soho House, and even the New York Yankees. However, since the two were always only about art and money was never an important criteria, Mint & Serf quickly realized that the sleek designs these brands demanded were different from what their style represented. They decided to make art that corresponded their backgrounds and brought influences from the streets back to their studio. Between working on their new pieces, the duo continued running the downtown streets with their collective Peter Pan Posse (PPP). Remember the story we covered about that guy tagging the Koons show last week? Well, that was PPP…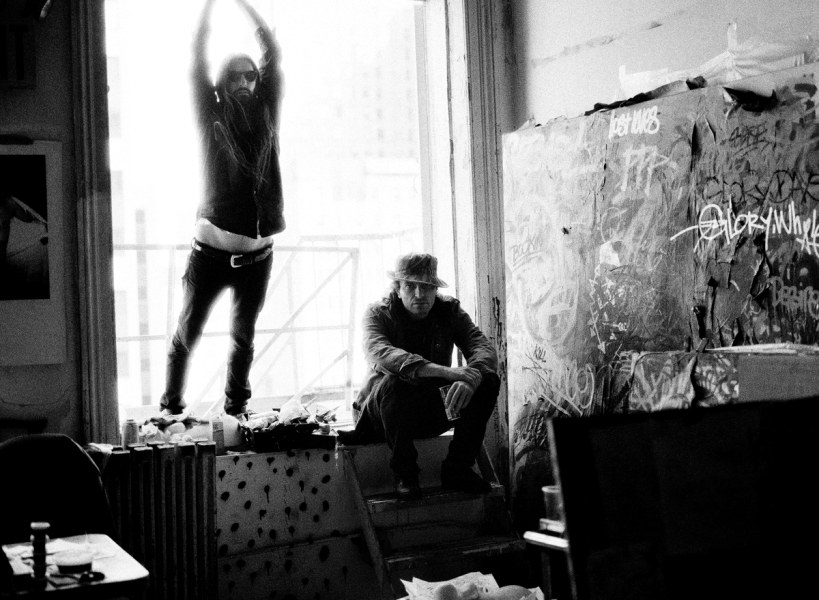 New Works First Time in Chicago
Now the duo has produced new works they'll be presenting this November at Maxwell Colette Gallery in Chicago. The show entitled "Support, Therapy and Instability" which is their debut show in Chicago, will feature large-scale works on canvas that challenge the tenuous relationship between graffiti and contemporary art. Unlike most graffiti artists who, when crossing from street art to galleries, start changing their approach and adjusting it to the new environment and public, Mint & Serf make no compromises. The work is raw and fearless, imbued with a savage elegance and narcotic sheen.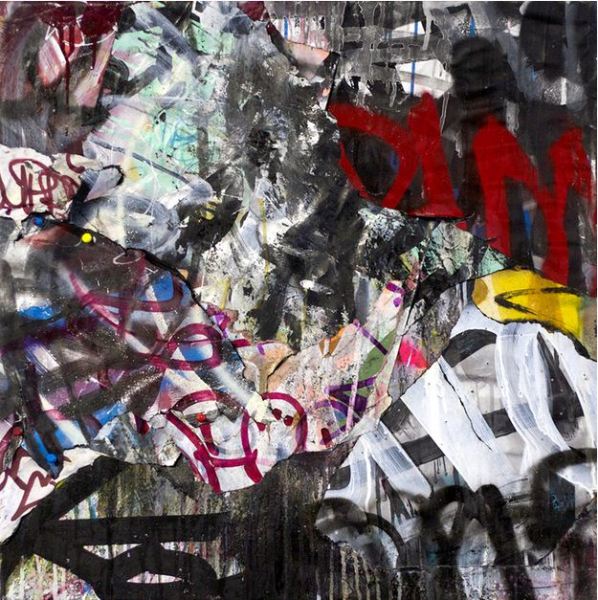 On View Until Last Day of 2014
Sometimes, the duo also collaborates with other crew members from PPP, which changes the process of creating artwork. In these instances the canvases are worked over in many late night sessions at the studio. This creates successive layer building the way it would on the streets. In other cases the artists wield a tight curatorial control over the creation process; combining just the right amount of torn paper and scrawl to create dark, powerful work that is more lyrical.
The "Support, Therapy and Instability" exhibitions opening November 7th at Maxwell Colette Gallery will show the true authenticity to the work of Mint & Serf, a gritty realness that is often missing from graffiti-based fine art. The show will be on display until December 31, 2014.