In one of the most important enterprises regarding street art, Danish photographer Søren Solkær made portraits of more than 135 of its most significant figures and artworks, taken all around the world. This endeavor, entitled SURFACE: Portraits of Street Artists, will be hosted by Subliminal Projects, as an exhibition featuring a selection of photographs, coinciding with the US launch of the publication of all the works in the project, taken between 2012 and 2015.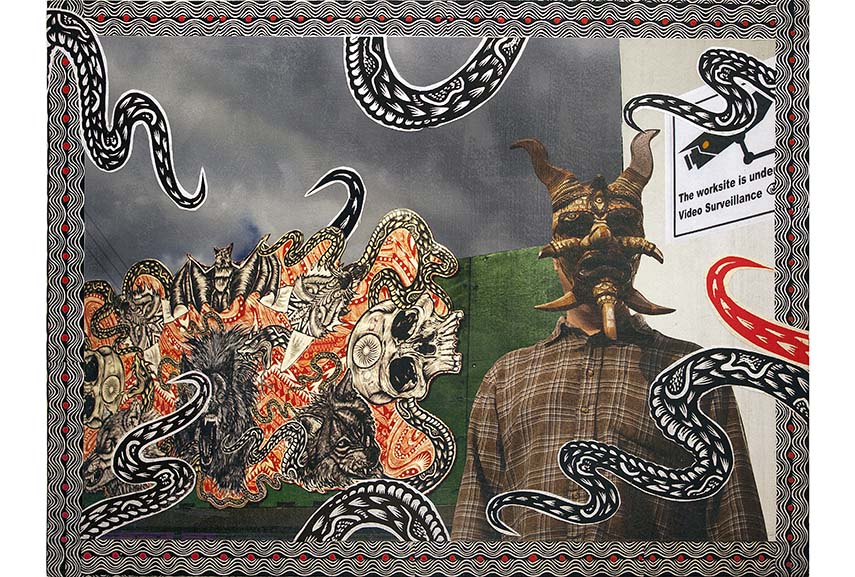 Portraits of Street Artists
For three years, Solkær traveled the world, photographing street artists next to their artworks in public spaces. Through the SURFACE project, the artist aims to give an overview of the contemporary scene, as well as tell the stories of the street art and the people behind them. With artists like Logan Hicks, D*Face, Dan WItz, Lee Quinones or Wolfbat, Søren Solkær found himself on rooftops, train stations, studios and streets of cities like London, Miami, New York City, Sydney, Copenhagen and Athens, all the while documenting the developments of one of the most powerful art movements of today. For the exhibition of SURFACE project, Subliminal Projects asked some of the artists to reinterpret their own portraits and to add their own signature style and aesthetic to the original photograph, turning it into a self-portrait.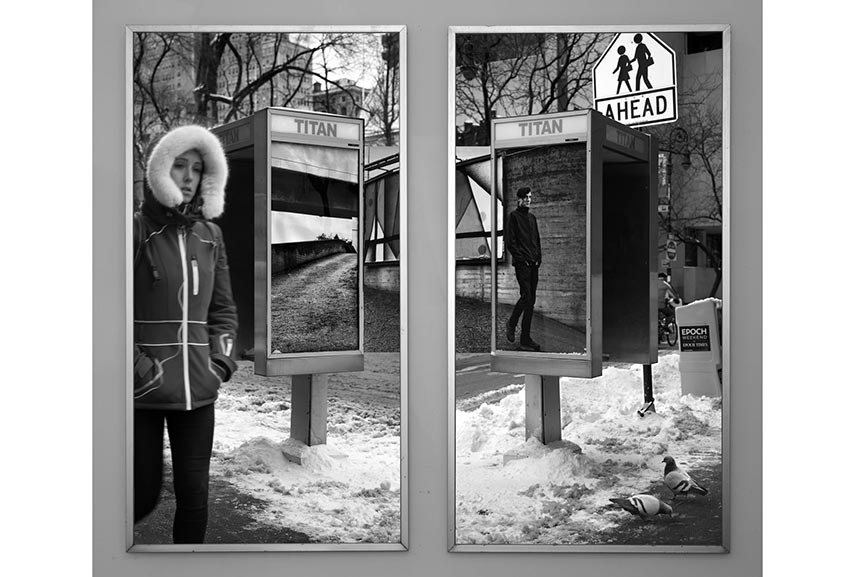 Søren Solkær's Tense Intimacy
Søren Solkær's photographs derive from the artist's recognizable narrating style, which draws influence from painting and cinema. Often using artificial lighting and props on set in order to obscure his subject's face and tell the story the specific way, he creates a composition featuring the artist, their artwork as the background and the urban environment it occupies. With each portrait, Søren Solkær embeds a situation as individual and original as the artist it depicts, in a poetic and creative manner. Inspired by the stylistic approaches of David Lynch and photographer Philip-Lorca di Corcia, his art oozes with dramatic atmosphere floating between uneasiness and affinity. He is known for his iconic portraits of musicians like Björk, The White Stripes, The Arctic Monkeys, R.E.M. and U2.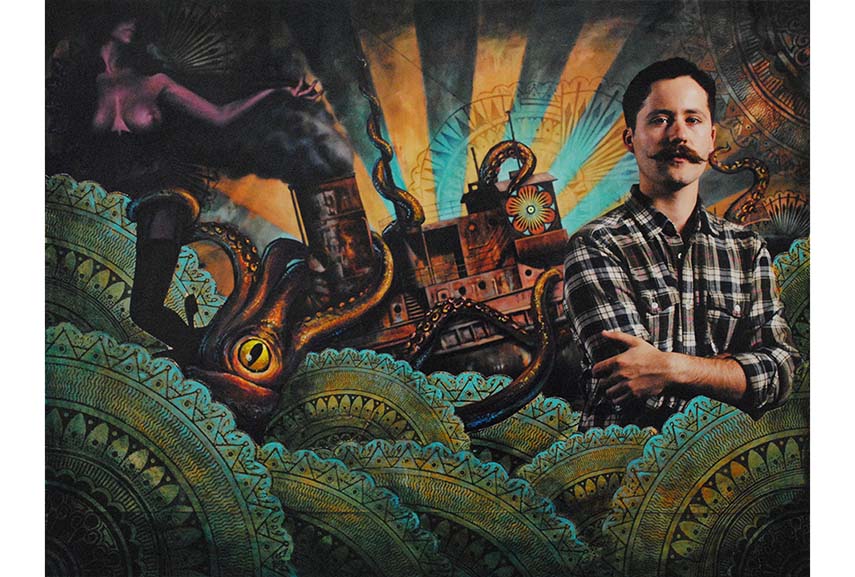 SURFACE at Subliminal Projects
The selection of Solkær's photographs will be accompanied by 14 unique collaborations by 13 street artists. The variations of SURFACE will visit various international venues this year, including galleries in the US, Australia, Denmark and Canada. The works are priced in the range of $1,000-$6,000. Catch Surface: Portraits of Street Artists at Subliminal Projects in Los Angeles, USA, between April 25th and May 23rd. The opening is set for April 25th from 8pm to 11pm. Solkær and some of the portrayed street artist will be present, with signed copies of the SURFACE book available for purchase.
Scroll down for the price list of the artworks on display!
For more street art in photography, sign up for My Widewalls!
Images in slider: Søren Solkær and Risk - Untitled (Risk). Paint and digital print on canvas.
Søren Solkær - Tilt, 2014. Premium semigloss photo paper
Søren Solkær - Elle, 2012. Premium semigloss photo paper
Søren Solkær - D*Face, 2013. Premium semigloss photo paper
Søren Solkær - Cyrcle, 2014. Premium semigloss photo paper
All images courtesy of the gallery and the artist.