Let us go back in time for a moment, and let's imagine a photography enthusiast living in the early 1920s - with the first photograph ever taken soon celebrating its 80th birthday, the roll film being around for about forty years, and the medium, still struggling to detach from its reputation of being painting's worst enemy, striving to capture reality exactly as it is, raw and pure. But this particular character has a little more imagination than that, and wants to use a photo camera to express it. He is not fond of reason, or logic, for in his opinion they do nothing but block the creative train of thoughts. Instead, he lives in a world of dreams, illusions, surprise, unexpected juxtapositions - the world of the surreal. And he is not the only one. In 1924, poet Andre Breton published the first Manifesto of Surrealism, starting what came to be a true art movement, spread across an array of visual arts and thus contributing to the creation of surrealism photography. Not only did this kind of image-making find its place within this promising phenomenon, it also became pivotal in its worldwide success.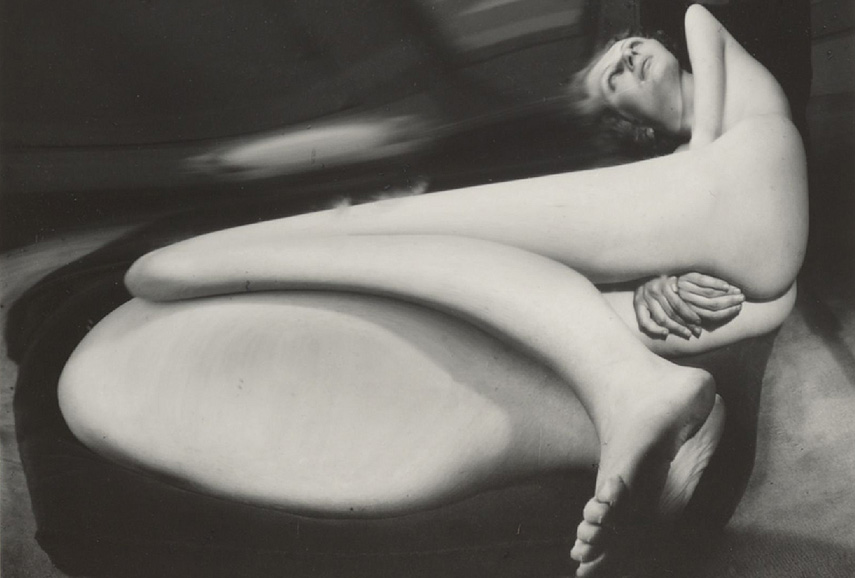 Surrealism in Photography - The Art of Imagination
Bear with me as we stay in the past a little while longer. To live in a world almost a hundred years younger meant having to work with what techniques you had at hand at the time. In other words, those were some (very) analogue times. Seeing it as a challenge rather than an obstacle, many surrealist photographers experimented within the darkroom - an actual one - with all its safelights, development spools, enlargers and chemicals. It was a proper playground and a place of magic, where visions are born to live on a sensitive photographic paper. One Man Ray, for example, liked to create surrealist photography by applying double exposure, montage, layering and his now famous solarization; others photographers, like Andre Kertesz and Otto Umbehr used to rotate and distort their works. They knew their way around the darkroom, and when you mix such technical knowledge with unusual, shocking, often scary ideas going well beyond reality, you get the finest examples of surreal photos that continue to have a tremendous impact on art even today.
Yet it wasn't just about producing disquieting imagery. It was about reinterpreting photography in general through the means of the surreal, assigning it a new meaning, aesthetic, context, even purpose. A good example of this practice is a famous photo by Dora Maar, entitled Portrait of Ubu. Featuring an armadillo fetus immersed in formaldehyde, the image itself doesn't involve any kind of manipulation, but is nevertheless quite eerie, haunting, bizarre, even grotesque, and those are just some of the values much appreciated by the surrealists.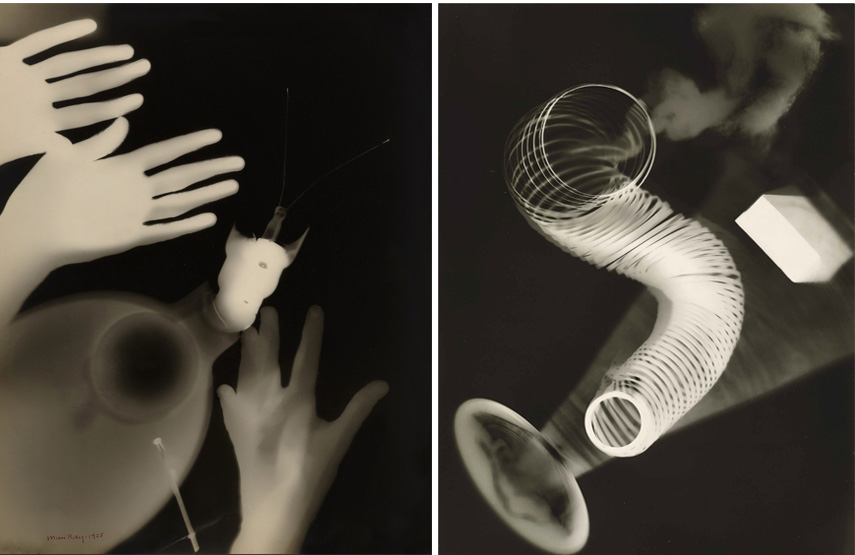 The Rayographs of Man Ray
A versatile artist, having worked with sculpture, film, drawing and painting, Man Ray certainly left the strongest mark on surrealist type of photography. A "practical dreamer", as he referred to himself, this intriguing mind went as far as creating photographs without using the camera, a kind of imagery he modestly called "rayographs", or "rayogrammes". An excellent connoisseur of the darkroom, Man Ray placed different objects directly onto the photographic paper, exposing them both to light and then developing the paper. The part of it that was covered by the object remains white, while the area around it gets impressed by light and turns black, as a result creating a play between light and darkness. Together with solarization, the overexposure of the negatives, rayographs also had an influence on Man Ray's fashion portraits and nudes, establishing his recognizable artistic style.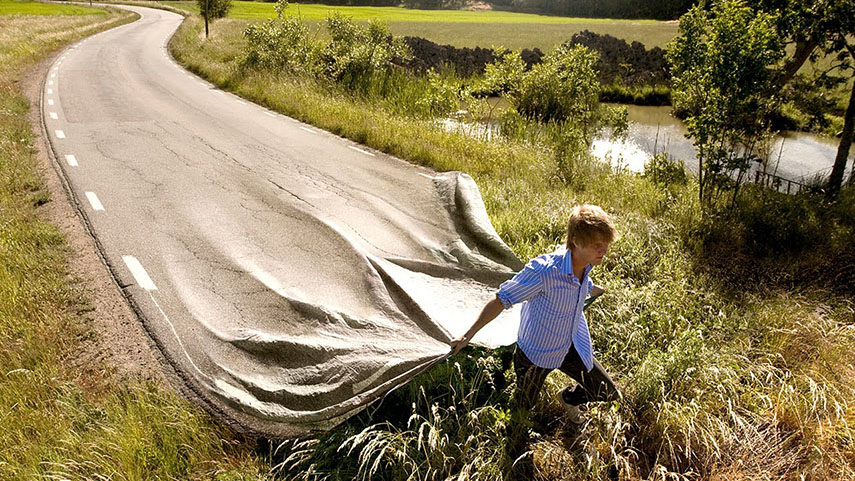 Erik Johansson and the Surreal of the Contemporary
Fast-forward to present day, where we're all relieved to see computers and digital cameras intact after our little time travel. In this era, film photography is practically obsolete and the darkroom turned into a virtual space called Photoshop. With such advanced softwares and rather impressive ways to create images nowadays, to some it is still unclear whether modern times and post-production ruined imagination for good or just made it too easy for artists nowadays, who think they make "art" with a few clicks. While it is indisputable that Photoshop and other similar programs require skill and creativity, surrealist photography appears to be still reminiscing about the old days, when things were a tad more… handy. A sign that not all of that is lost is Erik Johansson, a young Swedish photographer who uses special retouching techniques, yes, but also physical objects. With a strong sense of perfectionism and dedication, he manages to obtain a kind of realism that makes his photos truly mind-bending in return.
Erik Johansson, along with other talented photographers of his generations such as Stephen Criscolo and Christopher McKinley, surely represent the realm of contemporary surrealist photography. Loyal to the first Manifesto of Surrealism a whole century later, this movement still follows the idea of its predecessors to stick to the element of surprise that makes us question and re-examine the notions of what goes beyond real. "Dictated by the thought, in the absence of any control exercised by reason, exempt from any aesthetic or moral concern", where Photoshop, like the camera itself, become mere tools of expressions, because it is the vision that counts most.
Editors' Tip: Surreal Photography: Creating The Impossible
Revisiting the way Surrealism Photography firmly established a foothold in the world of art, this book reveals the latest developments in the field and demystifies the techniques used by modern surreal photographers, whether they favor SOOC (straight out of the camera) or sophisticated digital manipulations. Breaking down the shooting and editing process for any reader to follow and emulate, this book provides step-by-step instructions for creating extraordinary scenes. With contributions from numerous artists―including Natalie Dybisz, Jon Jacobsen and Dariusz Klimczak― readers will be able to explore many different artistic styles from impossible landscapes to unsettling portraits.
All images used for illustrative purposes only.