Making her debut at Lisson Gallery, the American artist, Susan Hiller, presents a plethora of her work, including some recently discovered pieces as well as some celebrated classics and recent projects from this year. One of the most influential artists of her generation, Hiller has a career of over 40 years in multimedia practice, known for her innovative use of audio and visual technology throughout the decades. Her diverse body of work focuses on a variety of subjects, ranging from popular culture to feminism to psychoanalysis, with her art often questioning the real and the imagined phenomena. This particular display at Lisson Gallery loosely focuses Susan's work into four intertwined and continuing themes: transformation, belief systems, the unconscious and the role of the artist as collector and curator.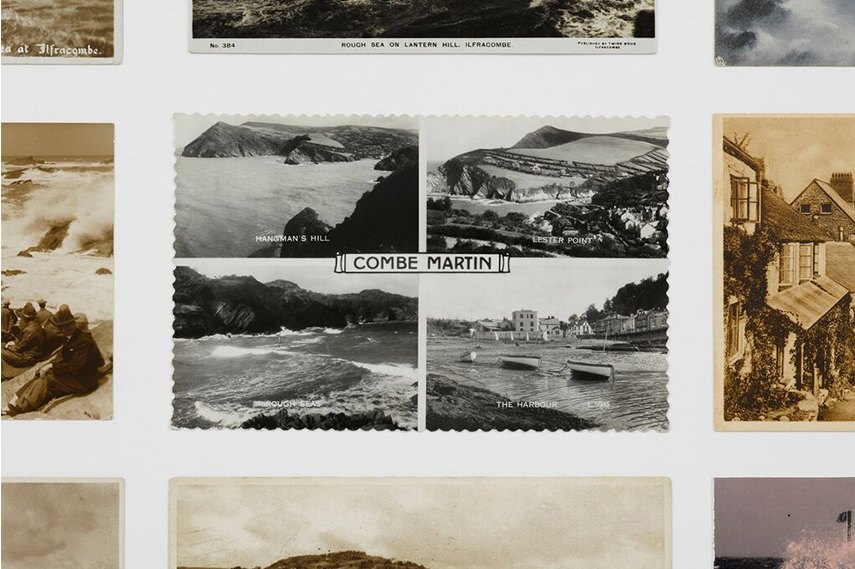 Groundbreaking Use of Various Materials and Art Forms
The British artist of American birth, Susan Hiller spent a part of her youth studying Mesoamerican archaeology and anthropology, including the spheres of linguistics and tribal art. She drew some inspiration from these studies, creating art with social, anthropological and feminist concerns in the early 1970s. As Hiller herself described her art, it is a sort of archaeological investigation, revealing something to make a different kind of sense of it. Never failing to go further and beyond the traditional boundaries, Susan Hiller is known for her groundbreaking use of a wide range of materials and art forms. Painting, sculpture, printed texts, photography, sound, video and drawing are just some of the forms she uses to convey the creative force within. Hiller has been a widely influential artist and her oeuvre has questioned the belief systems and the production of meaning for the past six decades.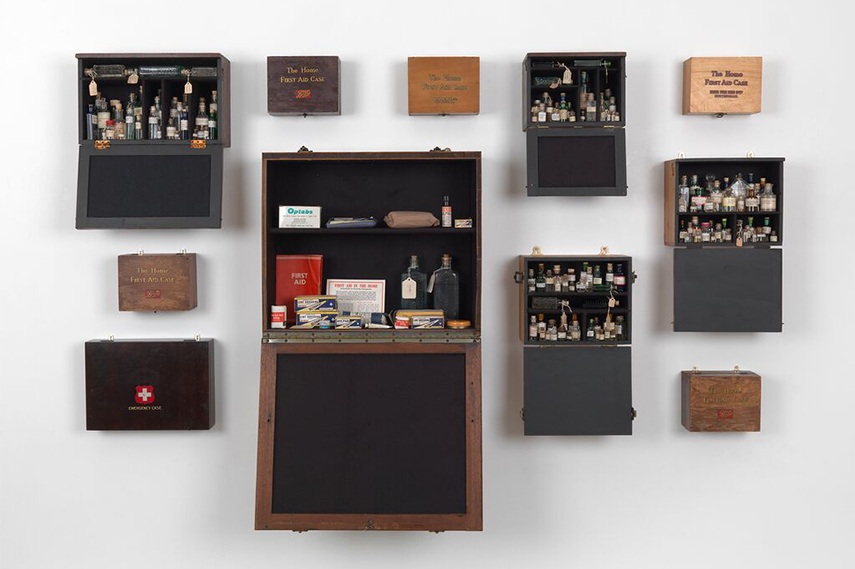 Unspoken, Unacknowledged and Unexplained through the Work of Susan Hiller
Often in her work, Susan concentrates on what is unspoken, unacknowledged, unexplained and overlooked. Her art even investigates the unconscious and the paranormal, exploring the tension between belief and disbelief. Three major installations at this show explore these notions of paranormal. Belshazzar's Feast (1983-84) will be shown for the first time in its campfire version, consisting of a stack of television sets displaying a flickering fire, followed by a soundtrack of Hiller's improvised singing, accompanied by whispered newspaper reports of people seeing ghostly apparitions, her son's recollection of the Biblical story and Rembrandt's painting of the same title. All of these elements combined together form a transcendent vehicle of reverie. Other pieces will dwell into the horror aspect of the occult powers in young children, showcasing documentary materials of children with authenticated religious visions and questioning people's belief in miraculous powers.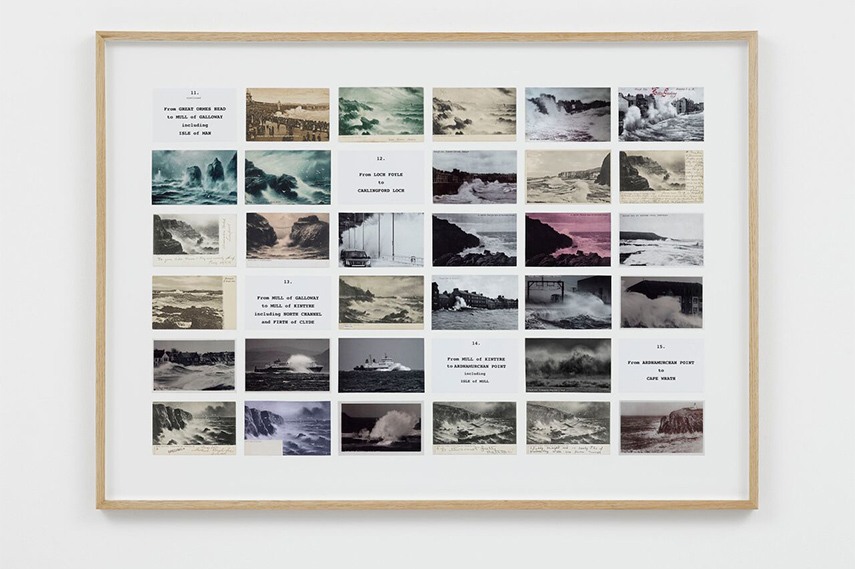 Susan Hiller Exhibition at Lisson Gallery
The veteran multimedia artist, Susan Hiller continues her celebration of other creators by paying an homage to them in her art. Especially in her recent multi-panelled work On the Edge (2015), which features 482 views from 219 locations on the shores and edges of Britain, where the violent sea meets the land, as depicted by anonymous photographers and artists in postcards that Hiller had collected throughout the years. Alongside of her new work, some of the most famous pieces by Susan will be represented in this show, which is her first solo show in London since her Tate retrospective from 2011. Susan Hiller exhibition at Lisson Gallery in London is on view from November 13th, 2015 – January 9th, 2016. Discover the unspoken, unseen and unexplained in the art of Susan Hiller.

All images © Susan Hiller; Courtesy Lisson Gallery. Photography Jack Hems
Featured images: Susan Hiller - On the Edge, 2015 ; Susan Hiller - Emergency case Homage to Joseph Beuys, 1969-2012