New York's Gallery Molly Krom is proud to host a solo exhibition of works by Suzanne Goldenberg. With her previous creations including an array of media ranging from drawing, collage and textiles to video and sculpture, this multifaceted artist is also considered a master transformer of found and scavenged materials. Her ongoing connection with the materials like refuse and waste is continued in the new exhibition titled Work.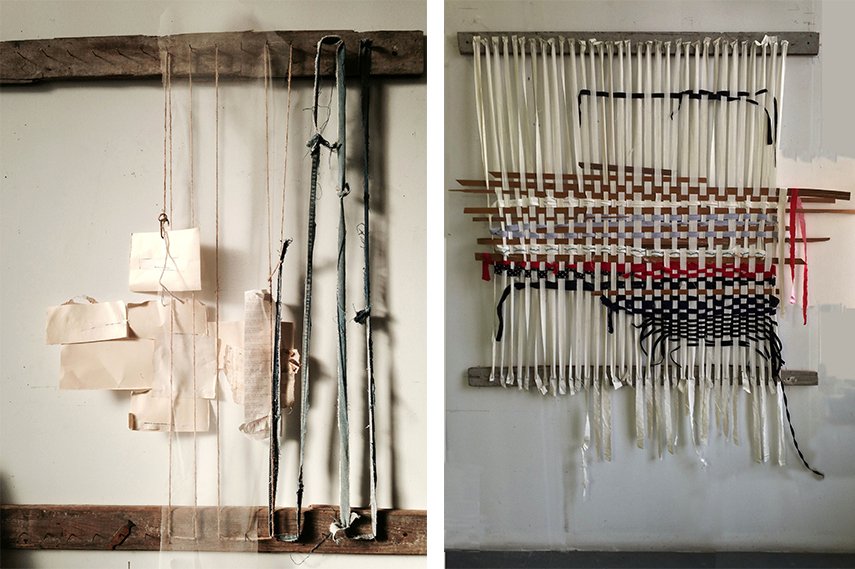 Hidden Structures in the Process of Production
With extraordinary improvisational skills, Goldenberg revives the discarded and abandoned materials. Giving them new form and meaning with unexpected sculptural creations, she only hints away at the emotional, architectural and the comic, but ultimately leaves her compositions non-literal. The focus in Work is brought to the hidden structures which underline the process of production. Refuse and waste remain as the main source of material and inspiration for Goldenberg, but unlike in her previous compositions, the key point in the new body of work is shifted from the material excesses more towards the process of production as the main subject.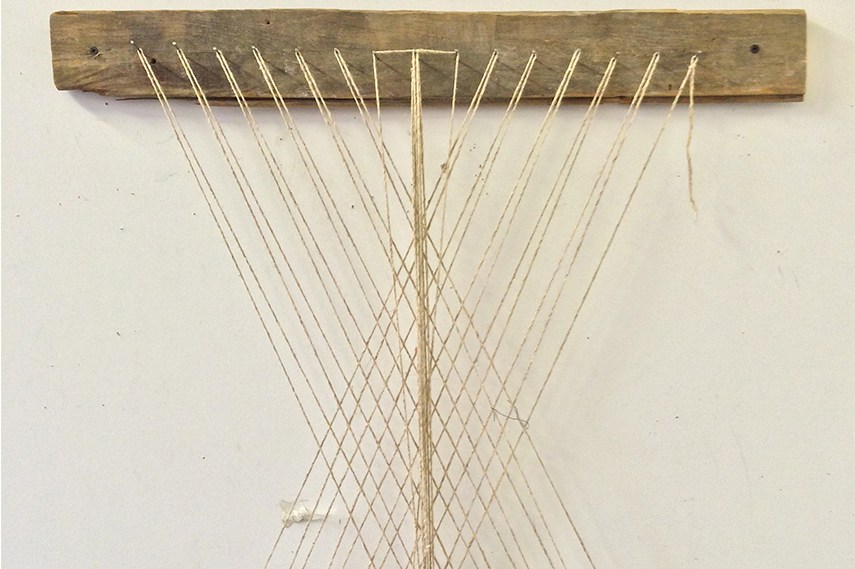 Rudimentary Forms Repositioned, Rejoined and Reinterpreted
Suzanne Goldenberg's artworks are stripped down to their most basic forms, then recollected, repositioned and rejoined to be reinterpreted once more as a meaningful subject full of different narratives. The compositions in Work are haunting and skeletal, they are stripped down to their rudimentary forms and placed so they exude their object's history. The narrative is only hinted at with several themes emerging like factory and domestic labor, refusal of work, blend of aesthetics and utility, the confusion of the roles of artist, worker, rag-picker… Yet, the spectators are left to their own vision and interpretation of the artwork, with no pre-conceived notions firmly attached to the compositions.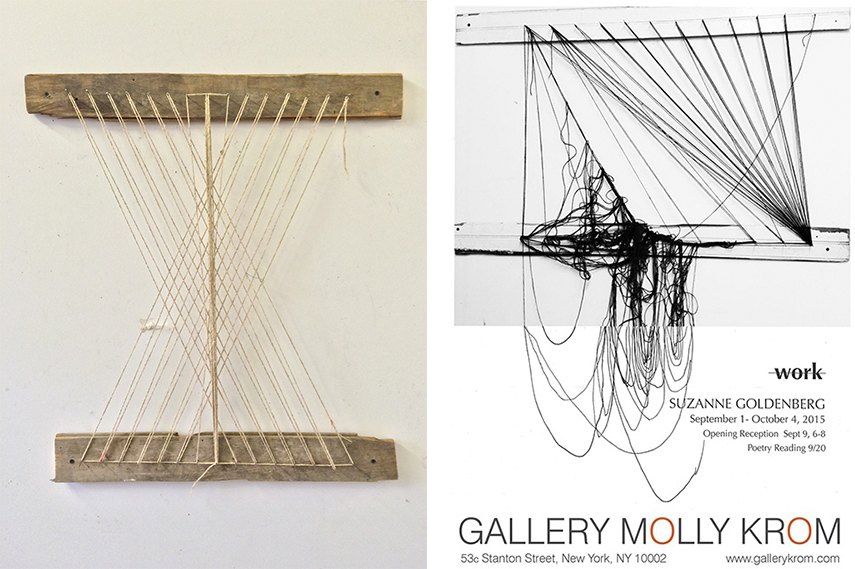 Suzanne Goldenberg's Solo Exhibition Work at Molly Krom Gallery, NY
Wall-mounted string and textile pieces, large, empty looms, intricate nylon and wire sculptures have been the predominant pieces in the artist's practice for years, and this continuation of found-materials usage adds a temporal dimension to the familiar aesthetics of minimalism. The new solo exhibition entitled Work, by Suzanne Goldenberg, opens at Gallery Molly Krom, NY, on September 1st, and will be on view until October 4th, 2015. The opening reception is scheduled for Wednesday, September 9th, 6-8pm. Grab the opportunity to explore the artwork of Suzanne Goldenberg, as her delicate sculptures are transformed from a waste by-product of our consumer society, to rich materials hovering in the trapped space between growth and utter collapse.
All images courtesy of Gallery Molly Krom
Featured image:
Suzanne Goldenberg at Kimmel Harding Nelson Center for the Arts - image via kalteisen.com
Sign up for free to My Widewalls, and discover new meaning in art every day!