While artists and activism have had a longstanding relationship for decades now, perhaps it is a little less usual to hear about art conservators spreading awareness on the burning issues in our society. Yet such is the case with Suzanne Siano, who is being honored for her support of ARTWALK NY and the Coalition for the Homeless event in New York City. Along with artists Marina Adams and Stanley Whitney, Siano will become the organization's philanthropic honoree at the Ceremony at Spring Studios in Tribeca on November 28.
Holding a certificate in art conservation from the Institute of Fine Arts NYU, where she is also adjunct professor, Suzanne Siano has been devoting her time to artists and art conservation, while at the same time she has been spreading the word about the Coalition for the Homeless, nation's oldest advocacy and organization helping homeless women, children and men.
Siano was also part of the Paintings Conservation team at the Museum of Modern Art in New York for more than a decade, and she is now leading her own practice, Modern Art Conservation. We talk to this interesting figure about this and more in an exclusive interview just ahead of the ARTWALK NY event.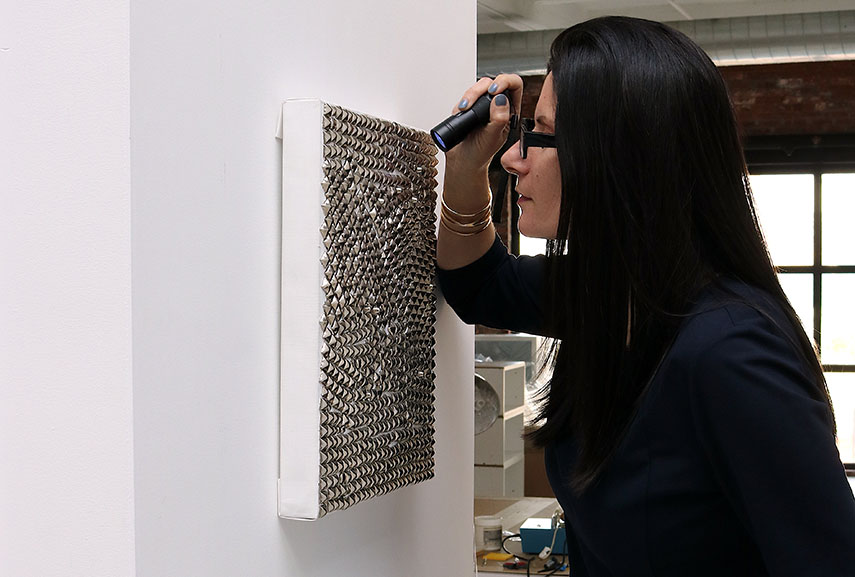 Suzanne Siano - Becoming an Art Conservator
Widewalls: Let's begin with what is probably a cliché question: how did you decide to become an art conservator?
Suzanne Siano: I grew up in NYC surrounded by art going to museums (MoMA, Whitney, Guggenheim and Met) and wandering around Soho on the weekends. In the 70s, my parents were part of the disco scene going out dancing with all their friends (gay and straight) in what was then Warhol's world. My parents even bought a Warhol Flowers on paper from the Channel 13/PBS auction in the 70s for $350. In the 80s, I was going to Studio 54 and Area, clubs that were filled with artists.
Art was part of everyday life and I knew I wanted to do something in the arts. Growing up, we painted, crocheted, did fussy needlepoint, cooked and baked -- sometimes rather complicated things. I studied Art History at Barnard/Columbia when the Sistine ceiling was being restored. James Beck was my professor so I was exposed to both the controversy over its restoration and to the Art Conservation profession.
I think my technical, more hands-on side, drew me to conservation once I learned of it. It really is the perfect combination of art history, studio art and science. While in college at Barnard, I studied technical art history with Molly Faries at the Metropolitan Museum and started looking at art from a more scientific and materials standpoint. I also got a behind the scenes view of the museum's conservation studio which was full of famous paintings in various stages of cleaning or other restoration.
Widewalls: It seems that you couldn't have chosen a better place to study art conservation than Florence. What did this experience bring to you?
SS: I went to Florence to get my Masters Degree in Renaissance Art History. In Italy, you are surrounded by art that has been or is in need of conservation.
I was fortunate to go to a program that had a course in the painting techniques of the Old Masters taught by two prominent conservators, Ezio Buzzegoli and Diane Kunzelman. I studied with them at the Uffizi and in their private studio, learning about historical art materials and conservation techniques. They saw my interest in and commitment to becoming a conservator and encouraged me to go to a good conservation program.
I returned to New York, studied chemistry and organic chemistry, and was accepted to the Institute of Fine Art's Conservation Center at NYU to formally study paintings conservation.
Widewalls: How would you describe your time with MoMA?
SS: I started off planning to be conservator of Old Master paintings because, when I started out, I honestly had no idea that modern works needed conservation. I always had an interest in and love for modern and contemporary art, studied modern art at Barnard/Columbia with Molly Nesbit, Craig Owens and Rainer Crone, and wrote my bachelors thesis on Cindy Sherman. I worked in between graduate programs as a studio assistant for Izhar Patkin, an artist who uses very unusual materials.
But conserving modern was not on my radar. It was not formally taught in conservation programs and I was studying with Dianne Modestini who is now best known for restoring the Salvator Mundi by Leonardo da Vinci. When it came time for my one-year internship in a museum, I applied to several NY museums.
When I was interviewed at MoMA, I walked in to the lab and there was the Matisse Dance. It was an amazing moment to imagine working on a painting I had grown up with! I accepted the internship. I thought I would do one year of modern just to learn something new and go back to Old Masters but I stayed at MoMA on and off for 13 years. I trained and worked with some of the best conservators in the field – Anny Aviram, Michael Duffy and Jim Coddington. Thanks to them, I became a specialist in the conservation of modern and contemporary paintings.
And I learned that all art ages, no matter the material, and all art is handled or exposed to the environment in a way that requires the care of a conservator.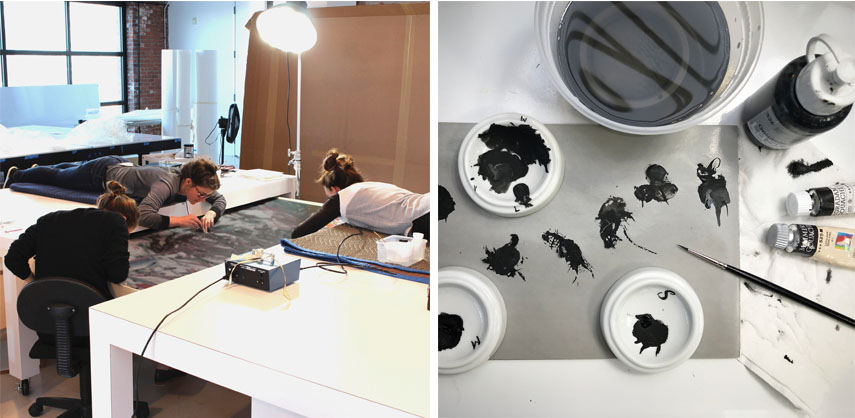 On Having Her Own Practice
Widewalls: Since 2007, you have been in charge of your own practice. It seems like it was a natural step forward for you - how challenging was it?
SS: Conservation programs tend to train people to be museum conservators but there are a limited number of positions even in very large museum collections. While I was at MoMA, my position was always grant- or contract-based so I supplemented that with working in private conservation studios.
There are not many and only a few working at a very high level. Conservators are not certified in the US so anyone can call her/himself a conservator. I was very fortunate to work with highly qualified private conservators for many years; this allowed me to learn the business side of conservation, something not taught in the programs.
In 2006, after I had my two children, I began teaching at NYU's graduate program. I had very little money and with $1000 I wrote a business plan, bought some art/conservation materials, and sent out a letter of introduction with my CV to galleries, dealers, small museums, insurance companies, and artists/artist's estates. I started, through those letters and word of mouth, to get some freelance work. By 2007, I had enough work to move into a small studio with a colleague and officially launch Modern Art Conservation.
I also went back to MoMA part-time to work mainly on the Edward Hopper paintings. Being a MoMA conservator with a private practice allowed new clients to have added confidence in me. The business grew and I moved to a larger studio within a year, this time in Chelsea. I knew I wanted to create a studio environment unlike the studios most of my colleagues – a more gallery-like space that didn't feel like a workshop. I wanted a place where my clients could see the art in an environment similar to their own gallery or modern home. I felt the space would play an important role in elevating my business and the way conservators are perceived in the art world at large.
By 2011, the business had grown, I had a small team and we moved into a 7000 sq. ft space in the Terminal Warehouse, a landmark building in Chelsea. I designed and built-out the space to accommodate very large paintings and to be a flexible space where we could take on a variety of projects and really expand the business. Today we are a team of more than 10.
Widewalls: The techniques you use are quite innovative, and some have never been used before. What does it take to take a chance, experiment?
SS: Because there are so many unusual materials employed by artists, conservators of modern and contemporary need to be good problem solvers and think outside the box. I've tried to hire conservators who come from different conservation programs (not only those trained at NYU by me) so that we come at a problem from various angles and come up with the best solution possible. We not only work closely with the scientists in our field but also have looked to other fields for ideas.
We have worked with NASA on fire-damaged works, using a technology they have to turn black soot into a gas to remove it from a fragile paint surface; we incorporate materials and tools designed for the medical industry; chemical companies have helped develop some interesting new cleaning materials; and we have experimented with 3D printing. The key to being experimental is having mock-ups or samples of original artist's materials on which to carry out tests. Working directly on the art is generally not a safe option until you know a material or technique will work.
We have archives of materials provided by artist estates or by living artists. We incorporate a test phase into many of our treatment proposals so we can devise the safest and best way to bring an artwork back to a healthy and aesthetically correct place. It is always a little scary but, as a conservator, you need to have a healthy dose of fear to not do any damage and, at the same time, be somewhat fearless to carry out a treatment on a culturally or financially valuable work of art.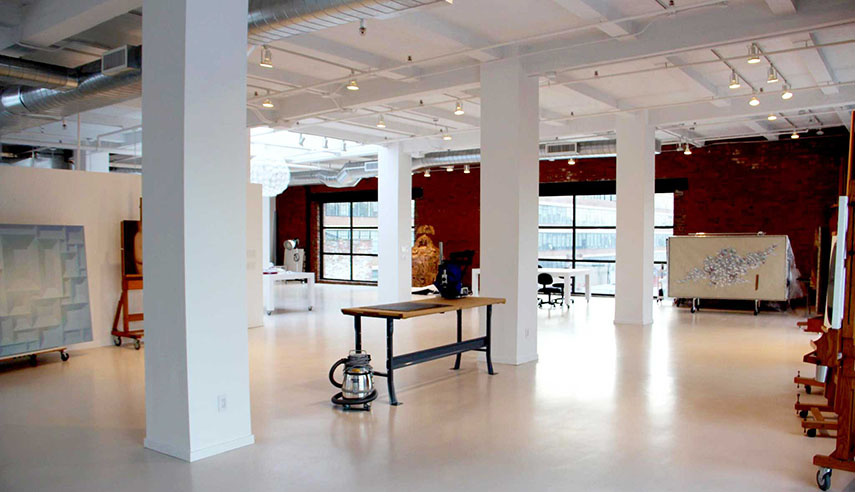 Maintaining an Artwork by Van Gogh, Warhol, Pollock...
Widewalls: Having an artwork by a famous artist in front of you that you get to have the most direct contact of all… what does it arouse for you? Has the feeling changed since your very first work?
SS: This is really why I became a conservator. To be a part of maintaining an artwork's integrity and future (both structural and cultural) is an incredible thing. I have had the privilege at MoMA to examine Van Gogh's Starry Night out of its frame, close up; to clean and restore Hopper's House By The Railroad and Night Windows, Pollock's Mask, and Matisse's The Gourds; to be a conservator for exhibitions on Jasper Johns, Pollock, Mondrian, Miro, Kandinsky, and Picasso; to spend hours alone in the empty museum galleries, carrying out daily maintenance and examining the collection with tools like infrared reflectography and high magnification.
In my private practice, I treat and examine works by many of those same artists as well as Rothko, Kelly, Ruscha, Prince, de Kooning, Mitchell, and Warhol. I have a particular expertise in Warhol having worked with the Foundation early in my career as a private conservator. In my 11 years of practice, I have never been without a Warhol in the studio. In addition, we work closely with living artists, most notably Glenn Ligon, Louise Fishman, Will Cotton and Dan Colen.
It is truly thrilling to have an intimate relationship with works of art and to be part of the life of an artwork. I think I am one of the happiest people because I find my job to be interesting and beautiful every day.
Widewalls: Your area of expertise is the conservation of modern and contemporary paintings and mixed media artworks. Having worked in the field for the past three decades, how would you say art changed during that time? What are your thoughts on the production today?
SS: Artists have been experimenting for centuries but certainly today we see the use of just about anything as an art material including chewing gum, toothpaste, urine, dust, blood, and insects, to name just a few. Some will last and some will not. I do think the conservator is faced with two challenges – trying to maintain these fragile, ephemeral or unusual materials directly and trying to educate collectors in the parameters for caring these materials – meaning the best climate, light levels, packing, handling, installation, and conservation maintenance.
Many artists go through a period of experimentation and we see more and more coming to conservators for technical advice. We can be a great resource for artists who may want to adjust some of their materials to possibly be more archival or even just to achieve a desired result or appearance. We do see some artists returning to more traditional materials after working in less stable ones once their works are being actively collected at high prices.
Similarly, we see artists accepting change as part of the life of the work and need to educate ourselves so we don't intervene in a way that is at odds with the intention of the artist. Having dialogues with artists, art historians, and curators is a big part of our profession so that we can do the right thing for each artwork we treat.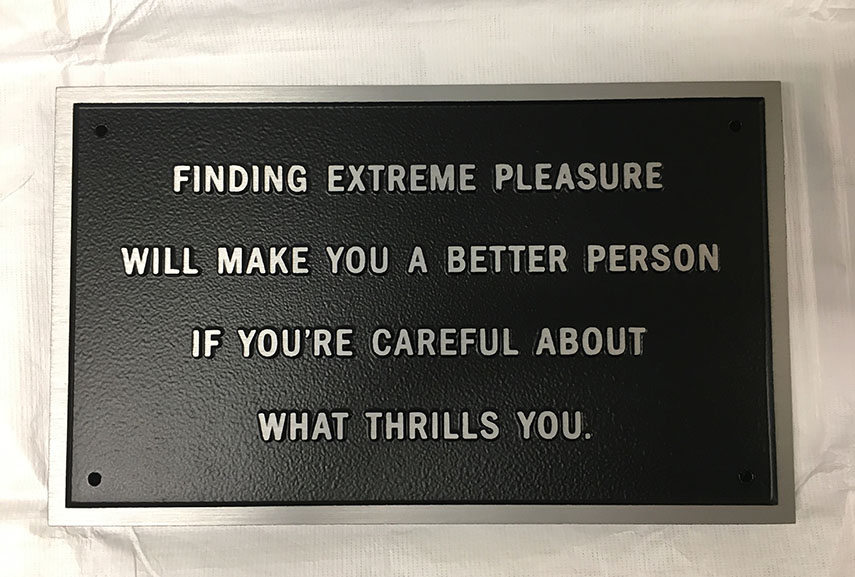 ARTWALKS Honors Suzanne Siano
Widewalls: You are being honored by the very initiative you have been a part of for years. What does this celebration mean for you?
SS: When I started in private practice, I was invited to ArtWalk by my friend David Giffen, who now runs the Coalition for the Homeless. I realized at that event that, not only could I actually afford an artwork that I would love to live with (it was the Jeff Koons Puppy (Vase)) but also that the money I spent would go to help the city's homeless. This was a revelation, really. I'd always give to animal rescue organizations and to homeless people asking for a dollar here or there, but this was a much bigger donation to an organization that serves as a safety net for so many homeless families and children.
For the next few years, I would attend and buy something in the live or silent auction. At one point, I bought the work of an artist, LeRone Wilson, who was once homeless. The Coalition had helped him and here he was with people bidding to buy his art. It was inspiring! I started to buy works at many charity auctions (Acria, Aly Forney Center, Lower Eastside Girls Club, BAM) and have grown my collection mainly this way. In 2012, I was asked to join the ArtWalk Advisory Committee.
As a conservator, I could not really imagine what I could contribute but I was committed to help in whatever way I could. I started to work with an amazing group of people (art advisors, collectors, Coalition staff, curators, event planners and PR specialists), all giving their time and expertise to this cause of helping the homeless. The Advisory Committee is a very special team and to be singled out is truly an honor.
Unfortunately, the homeless situation in NYC has gotten worse and worse with little support or advocacy for the homeless provided by the city. The number of homeless children is astounding and thinking of these kids traveling miles to other boroughs for school each day and coming home to a tiny room for their entire family or shelter is heartbreaking. There are currently over 11,000 homeless children under the age of 6!
I'm hoping that this year's event will bring attention to the need to support groups like the Coalition for the Homeless and bring awareness that each contribution can make a significant difference. I am grateful to be honored but am more grateful to the artists who donate their works and those who come to the event ready to help by bidding on the amazing artworks up for auction.
Images courtesy Suzanne Siano.