When it comes to the European street art movement, we can't not mention the graffiti of SWET, the Danish artist who has been around for more than three decades. As someone with such a lengthy experience, he certainly became a legend known to a wide circle of creative individuals in the field and what's more is that he stayed true to a unique, recognizable style of his writings over the course of his entire career. The works of SWET will soon be on view at art is just a four letter word gallery in Germany. It will be a great opportunity to witness this man's incredible talent not just on walls all around the continent, but also on paper and canvas, as they will be proudly put on display.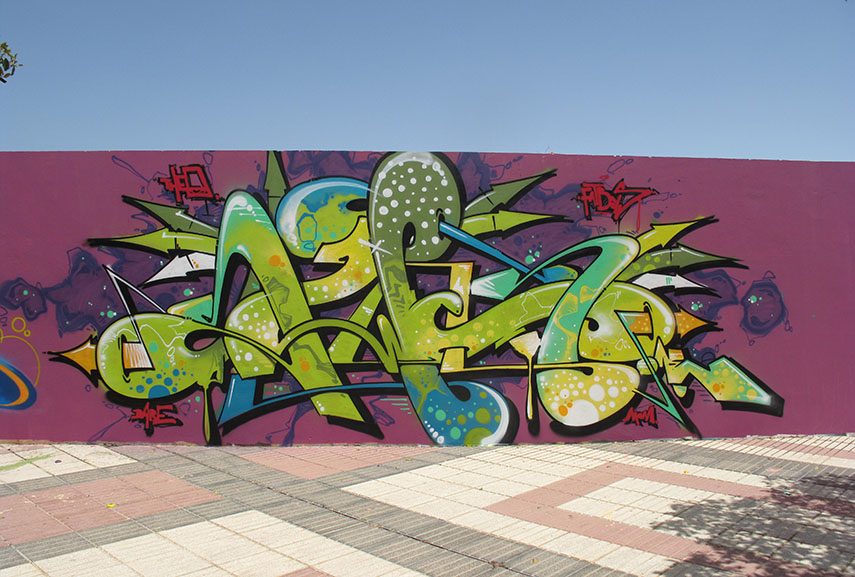 The King of Swing
It would seem quite unusual to call a graffiti artist "The King of Swing", but if you take a closer look at the pieces by SWET, you'll notice the kind of fluidity and harmony which have "that swing and flow… with a lot of boogie and humor", according to the artist himself. He got his first artistic experience back in 1985, and ever since he's been an active member of the scene, as part of different crews such as The Wild Side, YO! and Fatboys. SWET's style-writings are very original, changing from wall to wall yet remaining the same in their core, influencing entire generations of other artists to come. His constant dedication to spray can is perhaps best shown in his book SWET goes RED. 100 Pieces in 100 Days, in which he tried - and succeeded - to set up a new record by creating new art, all in red, without neglecting his work of family.
Astrocaps and Chocolate
Just like his outdoor pieces, the studio works of SWET, primarily executed on paper and canvas, show his particular character, passion and devotion. Even the title of his latest solo exhibition, Astrocaps and Chocolate, is as mysterious and curious as him, and will present freshly produced artworks to the public in Soest. These are just as captivating as the larger pieces, just as vivid and well-done, as they leave out a certain impression we have when seeing graffiti on such a small scale. There is no doubt that SWET is the master of a kind, someone who doesn't mind revealing his own identity through his works, rather than being simply blatant about it. This show will only confirm these intentions and reaffirm his highly regarded status.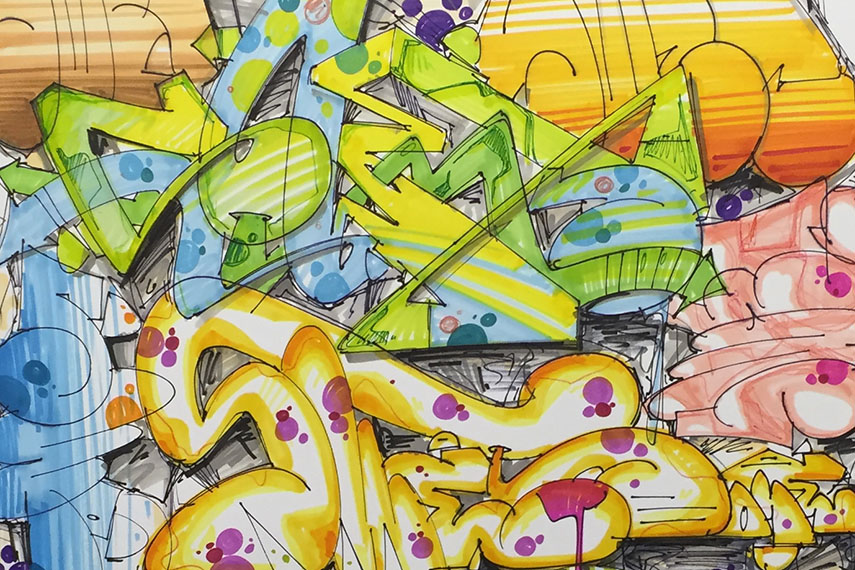 SWET Graffiti at Art is Just a Four Letter Word
Although he surely seems as someone who was born with spray can in their hand, SWET proves he is just as good at making wonders with a pencil and a brush just as much. His talent knows no boundaries in creativity and physical space and his three decades long career is about to get yet another bright moment in form of a dazzling show. Astrocaps and Chocolate, an exhibition of large canvases and works on paper by SWET, will be on view at art is just a four letter word in Soest, Germany, from October 8th to November 5th, 2016. The opening reception is scheduled for October 8th at 7pm and the artist will be present.
All images courtesy SWET and art is just a four letter word UG&Co.KG.