By elegantly depicting living beings without showing any respect for their real proportions, French artist Sylvie Mangaud has attracted attention and admiration of galleries around the globe. This winter, Géraldine Banier Gallery will set up a very personal, retrospective exhibition in her home town of Paris. Sylvie Mangaud : Sculptures and Drawing, exhibition will encompass a variety of works by the talented artist including her dignified human figures, her delicate yet powerful bronze animals and for the first time in her career, a series of drawings and sketches, that represent a birthplace and a starting point for every one of her sculptures.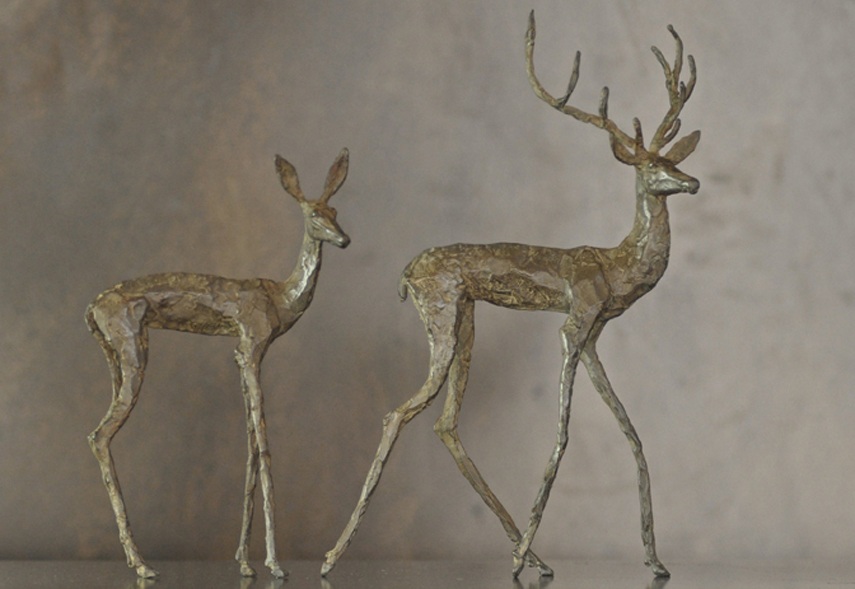 The Essence of Body Language by Sylvie Mangaud
Sylvie Mangaud's background in morphology and photography enabled her to meticulously explore human form and to develop a technique of capturing the motion, emotion and immortalize the moment. The artist was mesmerized by the potency and the flexibility of human body and her slim female characters produced in bronze, depict various postures that Sylvie Mangaud considers to be particularly appealing. These captivating poses construct the artworks' names, so the visitors of Géraldine Banier Gallery will have an opportunity to see Attitude, Libertine, Malice, Cool and Smooth. By creating aerial and fragile feminine lines, the artist defies gravity and produces works that appear to float in the gallery's space. Fascinated by the expressiveness of body language, Sylvie Mangaud constantly tries to capture its essence. By portraying emotions and attitudes we all take on in our daily lives, the artist creates subjects that seem familiar and easy to relate to.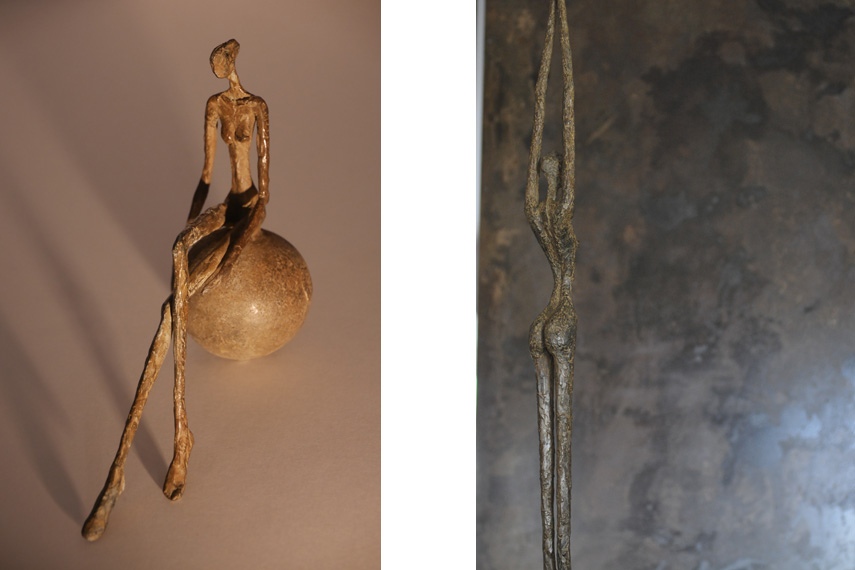 The Fragility of Life at Géraldine Banier Gallery
However, the artist doesn't limit herself to portraying human figures, but also uses her dainty shapes and clean lines to depict other living beings such as animals and trees. A series of graceful giraffes, proud zebras and elegant horses will also be on display at Géraldine Banier Gallery. By completing the set with a sculpture of a small tree the artist closes the circle of nature and portrays the fragility of life as a whole.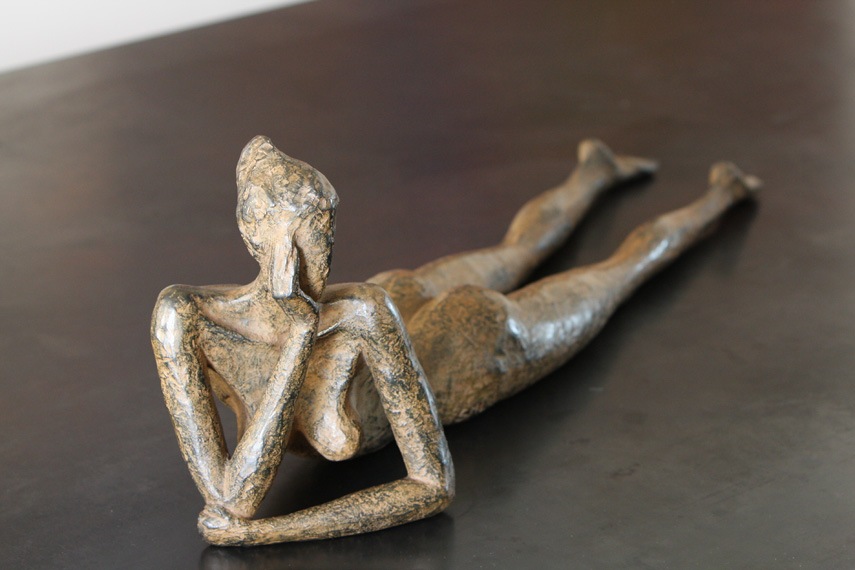 Original Drawings at Géraldine Banier Gallery
The curious types interested in the process of sculptures' creation are in for a treat, because for the first time ever, Sylvie Mangaud will display a series of ink on paper sketches that emphasize the origin of her amazing works. These nervous and shaky, small scale drawings depict the birth of an idea as well as the search for the perfect line and the perfect shape that will eventually obtain their true articulation in the form of a bronze sculpture. Visitors of the gallery will have the chance to explore the magical world of Sylvie Mangaud and take a piece of it home with them as the price range of available works spans from 500 EUR to 24 000 EUR. The retrospective of works by Sylvie Mangaud will be on display till January 16th, 2016 at Géraldine Banier Gallery in Paris.
Fill your day with beauty and art by signing up for My Widewalls, for FREE!
Featured images: Sylvie Mangaud - Together
Sylvie Mangaud - Envol ( Flight )
Sylvie Mangaud - Zébu, detail
Images courtesy of Géraldine Banier Gallery in Paris.