For the past 50 years, Sylvio Perlstein has been accumulating avant-garde 20th- and 21st-century art, filling every corner of his house with an assemblage of paintings, sculptures and photographs. United by their buyer's sensibility, the works from the Sylvio Perlstein Collection include both iconic masterpieces and recondite curiosities. This highly personal and remarkably diverse collection testifies to the power of connoisseurship and to collecting as a talent that must be honed through personal effort. The collector himself describes his taste as "esquisito", a Portuguese word that means peculiar, often unpleasantly so.
For the first time shown in the United States, the Sylvio Perlstein Collection is currently unfolding across all three floors of Hauser & Wirth in New York. Titled A Luta Continua, the exhibition presents more than 360 works by some 250 artists, including Josef Albers, Carl Andre, Diane Arbus, Hans Bellmer, André Breton, Marcel Broodthaers, Alexander Calder, Marcel Duchamp, Max Ernst, Hannah Höch, Jenny Holzer, Donald Judd, Sol LeWitt, René Magritte, Man Ray, Bruce Nauman, Brice Marden, Robert Morris, Edward Ruscha, Robert Ryman, Fred Sandback, Robert Smithson, Jean Tinguely, and Andy Warhol, among others.
The title of the show is drawn from the eponymous neon sculpture by the South African artist Thomas Mulcaire that adorns the façade of Perlstein house, translating from Portuguese as "the struggle continues".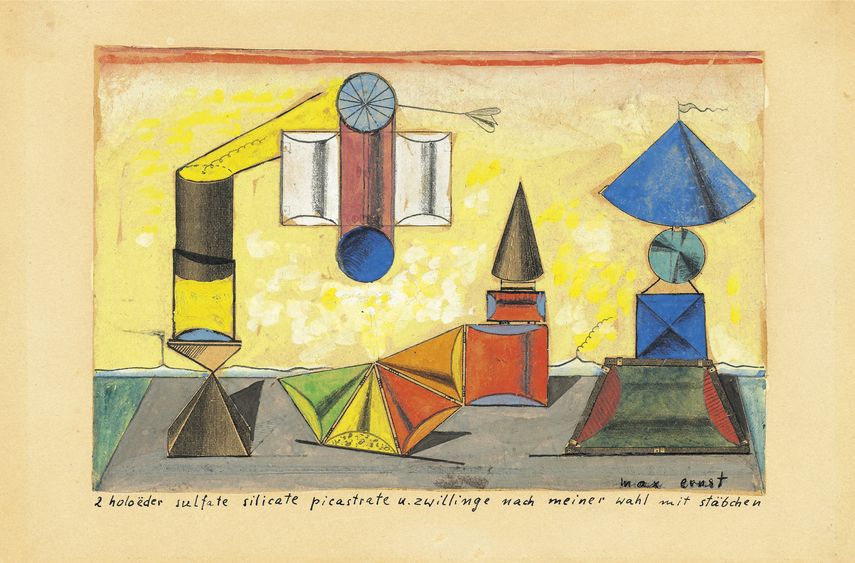 A Lifetime of Collecting
Born in Antwerp and raised in Rio de Janeiro, Sylvio Perlstein lived and traveled extensively between Brazil, Belgium, France, and the United States. During his travels, he associated with artists, dealers and collectors, creating a network of lifelong relationships. His enthusiasm for art collecting had started quite early. As a teenager, he had persuaded a florist to sell him a painting that caught his eye in a flower shop, recalling that he "never stopped seeking out art" ever since.
After he returned to Belgium in the late 1950s, he immersed himself in the local art scene, seeking out and purchasing work from local artists. With a combination of persistence, knowledge, and pure love of art he won over artists such as Floris Jespers, E. L. T. Mesens, Marcel Mariën, René Magritte, Pol Bury, and Marcel Broodthaers, whose works are now exhibited in the show.
In order to expand his collection, he often went to great lengths. He reached out to outsider artist Friedrich Schröder-Sonnenstern, who was interned in a psychiatric hospital in Berlin, to purchase his Spitting Child, or the moral Eva from 1956; traveled to Hannah Höch's remote home in Berlin - Heiligensee to acquire Look, Beauties from 1920 and Rooster from 1919; journeyed to Holland to meet Paul Citroen; to Tel Aviv to visit Marcel Janco and purchase his finest works of Dada art; and to Paris, where he met Man Ray who sparked his passion for collecting Surrealist work.
Between the 1960s and 1980s, he traveled extensively to New York and fell in with the back room crowd at Max's Kansas City, a storied nightclub that gathered premier artists from the local scene. There he developed relationships with artists such as Keith Haring, Sol Lewitt, and Bruce Nauman, acquiring eight of his works, including his 1989 sculpture Hanging Heads #3 (Green Andrew with Tongue / Green Julie, Mouth Open) and his Good Boy Bad Boy video from 1985. All of these works are now shown at A Luta Continua.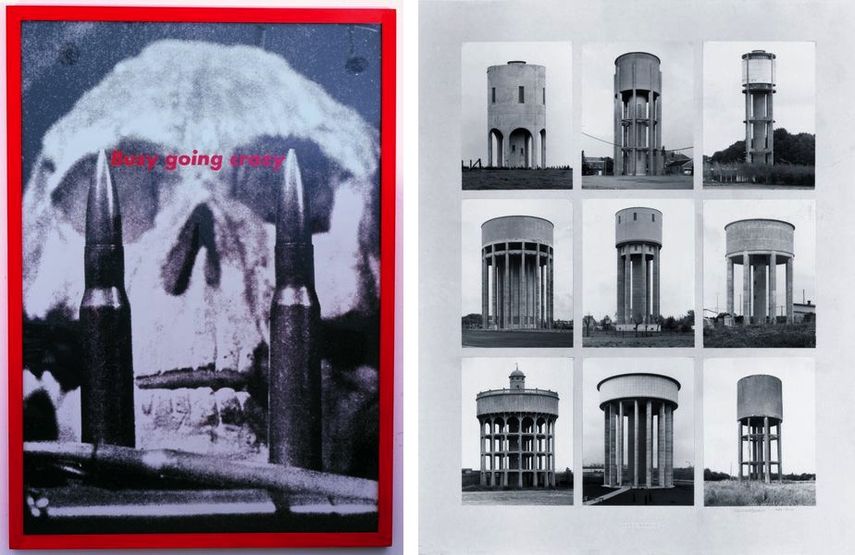 Last Hundred Years of Art in One Single Collection
The stylistic variety of the collection is dizzying. Delighted by the discovery and study of vibrant, evocative, and surprising objects, Perlstein has sought out artists who are committed to breaking new ground. Unlike the leading collectors of our day, who hire professionals to track the market, Mr. Perlstein simply followed his nose through the overwhelming world of modern art. Never being restricted by medium or timeframe, his taste transcended schools.
Today, he owns photomontages, sculptures, photographs, paintings, installations, videos and even land art. Throughout his career, he has always cultivated artists, forming highly personal relationships with them.
The exhibition at Hauser & Wirth provide a unique insight into this treasure, but also into the traits that define an outstanding collector – a highly independent, deeply curious personality, unafraid of art that challenges familiar norms.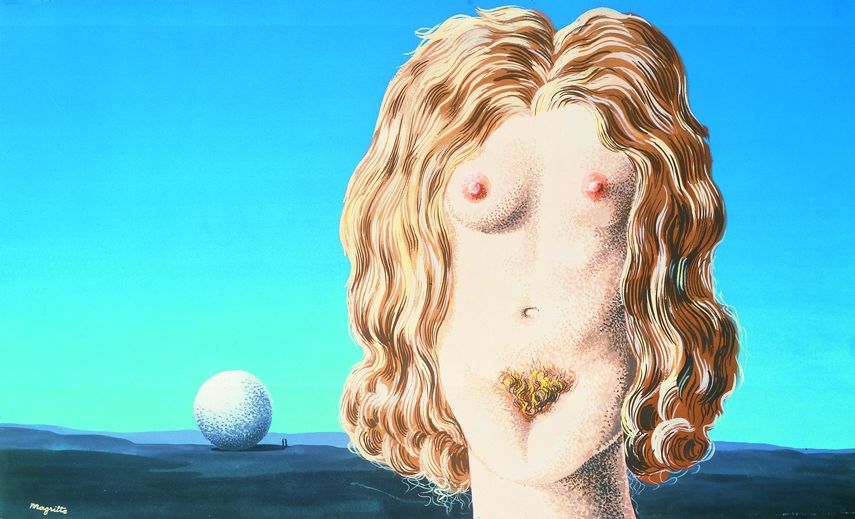 Exhibition Highlights
Remarkably diverse, the Collection traces the course of twentieth-century art, from Dada and Surrealism to Abstraction, Land Art, Conceptual Art, Minimal Art, Pop Art, Op Art, Arte Povera, Nouveau Réalisme, and Contemporary Art.
Exhibition curator David Rosenberg describes the Perlstein Collection as "a world in itself that has developed from its owner's defining impulse to surround himself with art that unsettles, intrigues, or disturbs him."
Among its highlights is a remarkable "collection within the collection" of twentieth-century photography. The exhibition will present over 150 works by pioneers of the medium as Eugène Atget, Brassaï, Claude Cahun, André Kertész, Germaine Krull, and László Moholy-Nagy, as well as revered figures like Diane Arbus, Henri Cartier-Bresson, Robert Doisneau, Walker Evans, Dora Maar, and Man Ray, who remained his dear friend until the artist's death in 1976.
Spanning his entire career, works on display include his Rayographs Untitled from 1923 and La Colifichet from 1923, as well as his startling portraits of early twentieth-century French luminaries such as Antonin Artaud from 1929 and Marcel Duchamp, La Tonsure from 1919.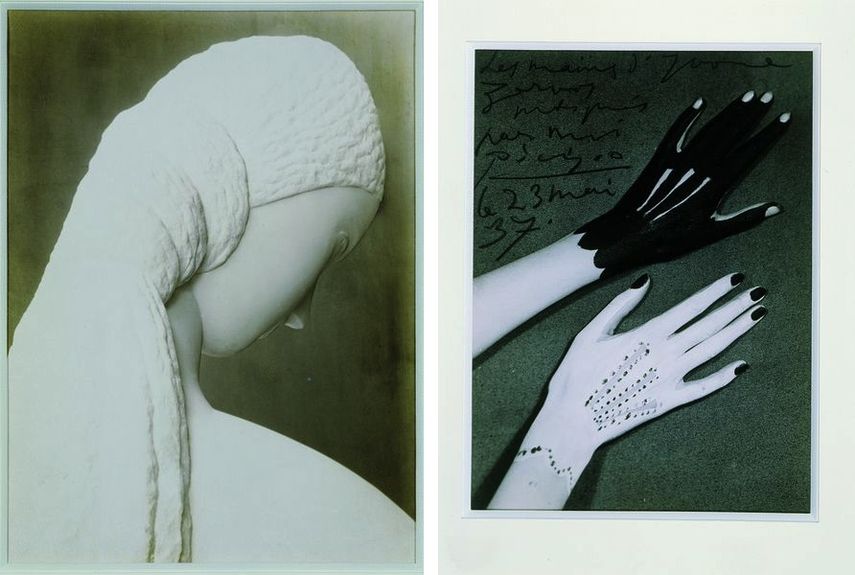 The Sylvio Perlstein Collection at Hauser & Wirth
Suggesting unexpected and often profound affinities and echoes, his collection is one of the finest in the world. Even today, Perlstein continues to expand it and maintains close relationships with the living artists whose work he continues to support.
Curated by David Rosenberg, the exhibition A Luta Continua. The Sylvio Perlstein Collection will be on view at Hauser & Wirth on 22nd Street in New York until July 27th, 2018.
 Editors' Tip: The Perlstein Collection From Dada to Contemporary Art
The exhibition is accompanied by a forthcoming catalogue from Hauser & Wirth Publishers that traces the evolution of the Perlstein Collection through previously unpublished archival materials, illustrations, and newly commissioned essays by Matthieu Humery, Scientific Advisor for Photography; exhibition curator David Rosenberg; and writer Luc Sante, whose text reflects upon the Surrealist photography included in the Perlstein Collection.
The Works in "A Luta Continua. The Sylvio Perlstein Collection"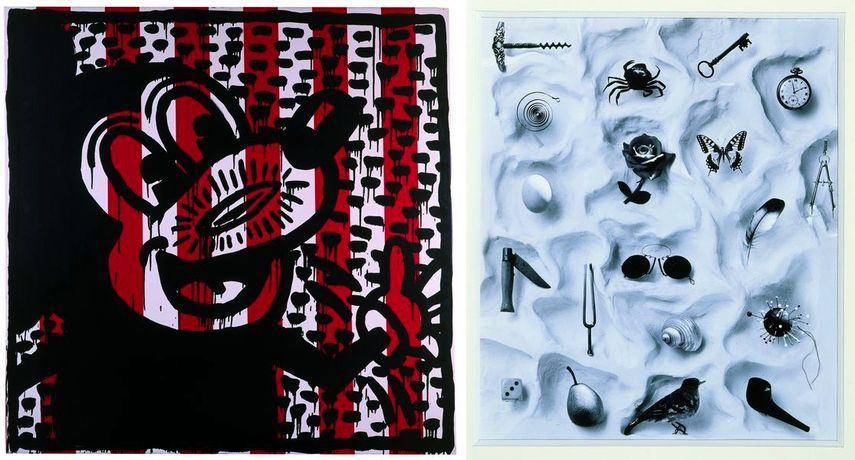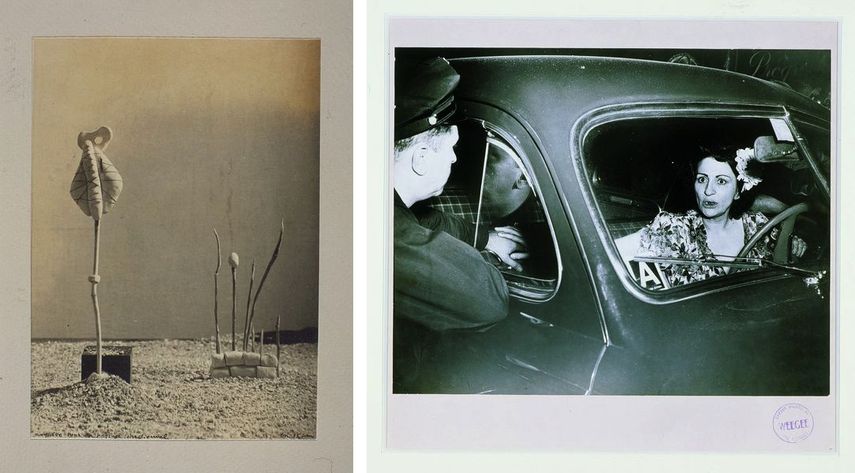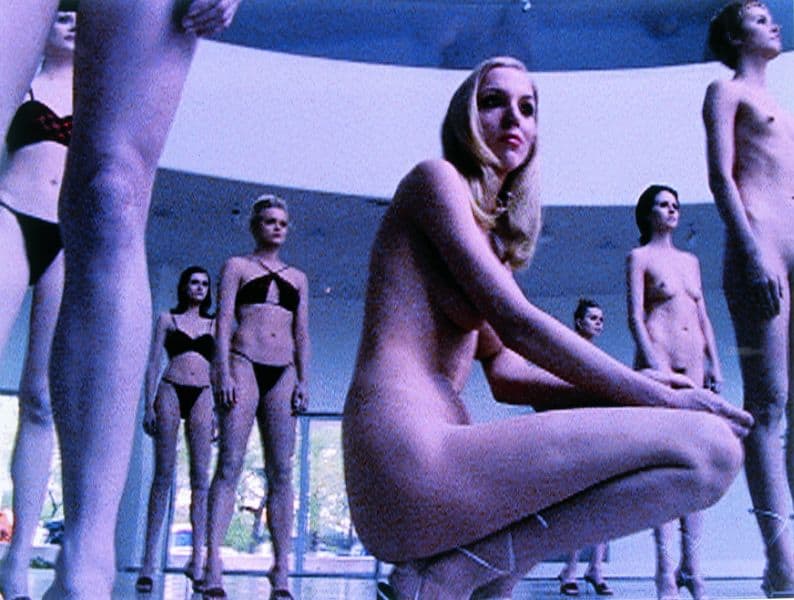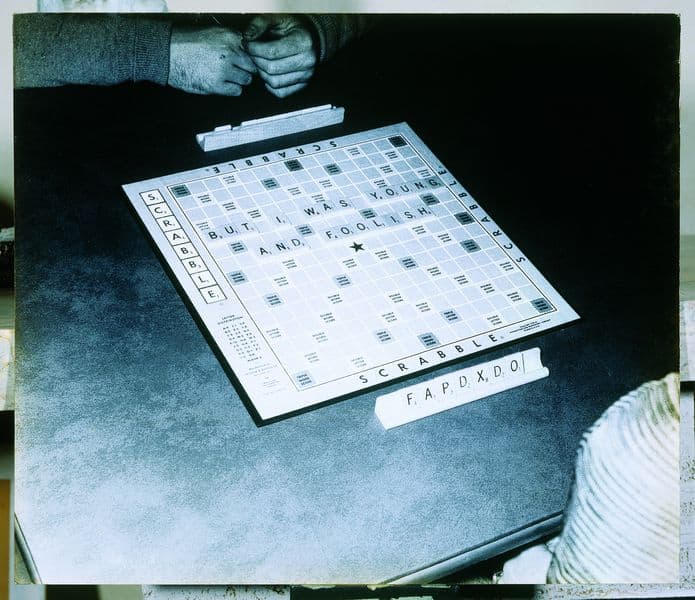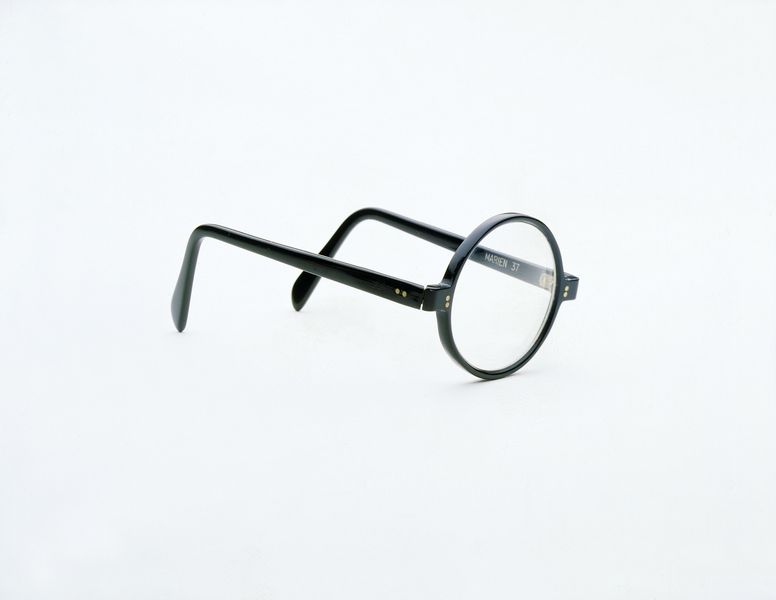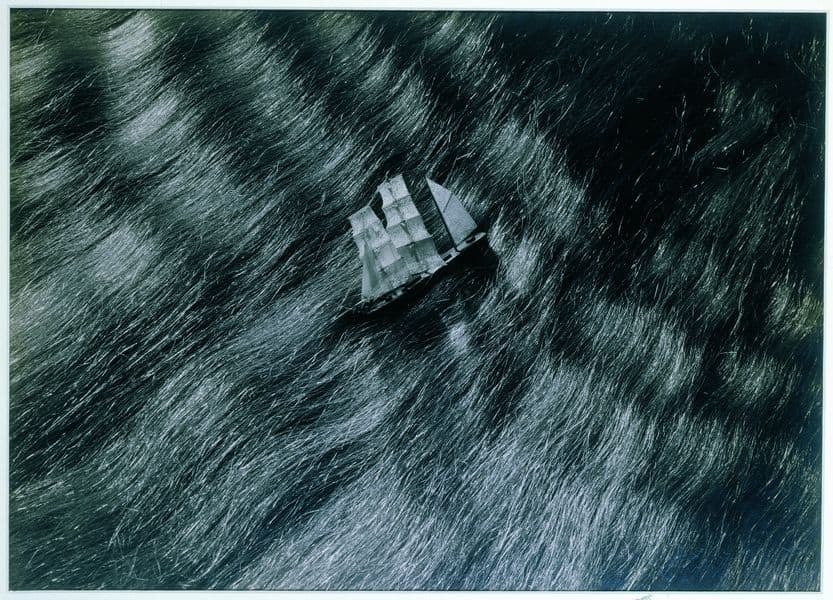 Featured images: Installation view, "A Luta Continua. The Sylvio Perlstein Collection," Hauser & Wirth New York, 22nd Street, 2018 Image: Timothy Doyon. All images courtesy of Hauser & Wirth.