Synergy is a word that comes from Attic Greek meaning working together and is defined as an abstract concept that refers to an end product that has arisen from interacting processes, which is a perfect way to describe the forthcoming exhibition at Galerie Mathgoth in Paris. Synergy will see Galerie Mathgoth present the works of stencil artist Jef Aérosol and photographer Lee Jeffries in a joint exhibition that explores their love of creating portraits and will feature individual works by the artists and a set of new creations that sees Aérosol and Jeffries combing their talents in which stencil art and photography complete each other in a unique way. Galerie Mathgoth has been home to exhibitions such as Holiday Souvenirs by Fenx, New Romantic by Rubbish and collaborated with Zloty (Gérard Zlotykamien) on a series of lithographs that were exhibited at the gallery under the title éphéméres.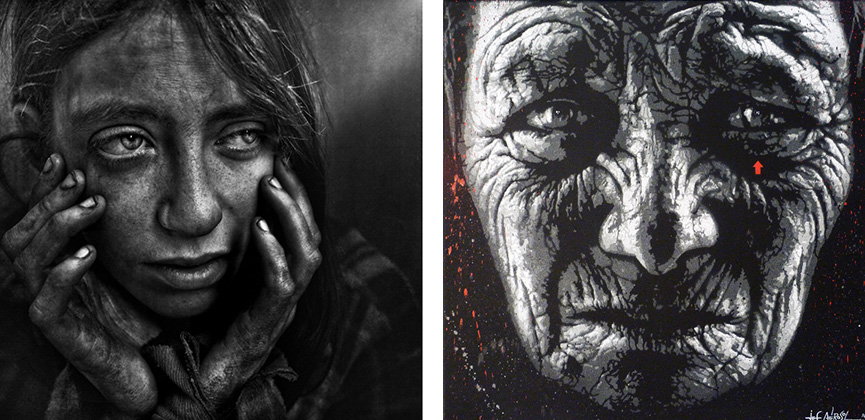 Homeless Faces
The joint show of Jef Aérosol and Lee Jeffries, Synergy, came about after Aérosol had become aware of the work of British photographer Jeffries and the distinctive yet sensitive way he depicts the homeless people he meets. Stencil artist Jef Aérosol has also become recognised for his works that often feature anonymous people from the streets whether it is street musicians, beggars or children and so the connection was made in the mind of Aérosol that the potent photographic images of Lee Jeffries would work well as stencils. The two artists met up in early 2014 and got on so well they decided there and then that they would do a joint show at some point in the future. Synergy at Galerie Mathgoth in Paris is the result of that meeting, revealing the real stars to be the homeless people that allow Lee Jeffries to document their life etched faces, beautiful portraits of those looked down on in society that now sit next to the interpretations created by Jef Aérosol for this show and a set of works created jointly by the artists that see photography and stencil art complete each other. You may like to check out the Monochrome Matters article about the artist ECB and Sweet France about C215 who both portray homeless people in their works.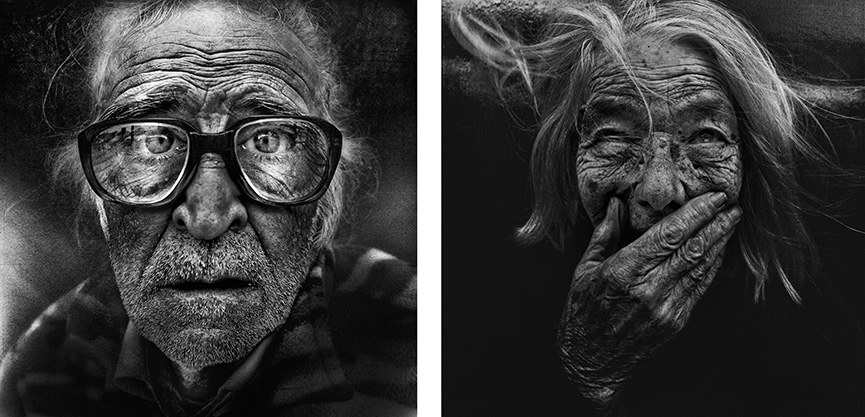 Synergy of Jef Aérosol and Lee Jeffries
The creation of the Synergy show truly is a whole that is greater than the sum of its parts, the remarkable characters that allow themselves to be photographed, the remarkably strong and sensitive way in which Lee Jefferies captures those faces with their stories and finally transformed into art pieces by Jef Aérosol. Lee Jeffries, based in Manchester, UK, started off photographing sporting events before a moment taking a photograph of a homeless girl in London changed his life. That moment was going to talk to the girl after she saw him take the photo; it has informed all of his work since then, as Jeffries makes a point of getting to know his subjects before asking their permission to take photographs of them. You can see more of his images here.
Galerie Mathgoth, in agreement with Jef Aérosol and Lee Jefferies, will donate 10% of each sale to the non-profit association AURORE, which amongst many other activities, delivers daily hot meals to more than 300 homeless people in the 13th district of Paris.
Synergy featuring the work of Jef Aérosol and Lee Jeffries opens at Galerie Mathgoth, Paris, on 6th March, 2015 and runs through until 4th April, 2015. Opening reception with the artists on 6th March, 2015 at 6pm.
For all the latest exhibition news sign up to My Widewalls today.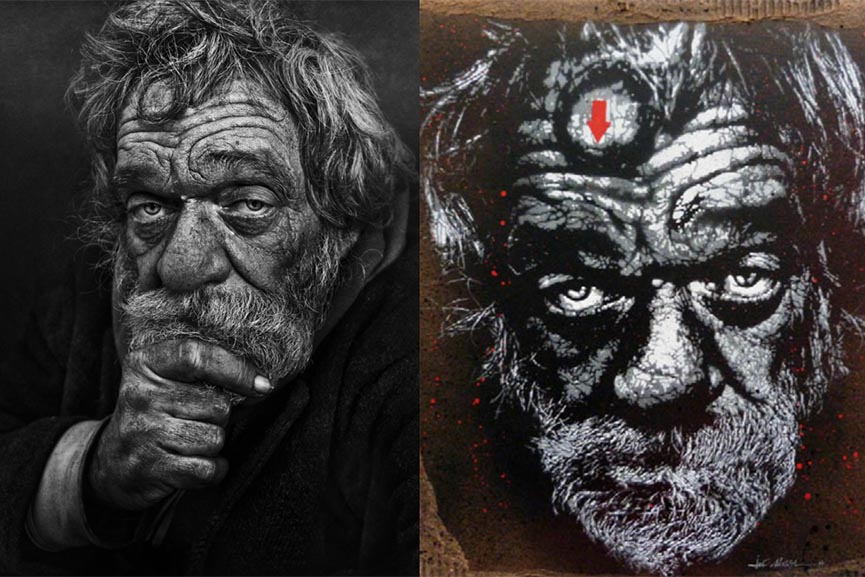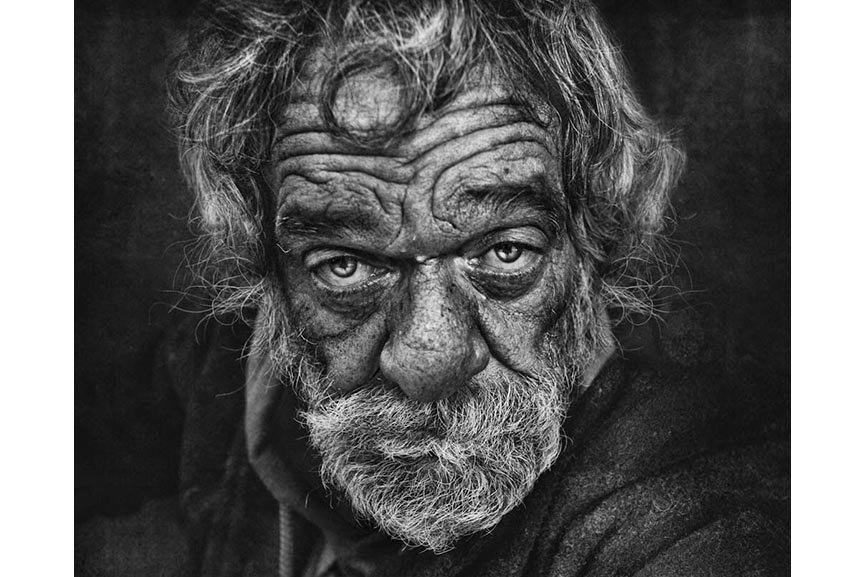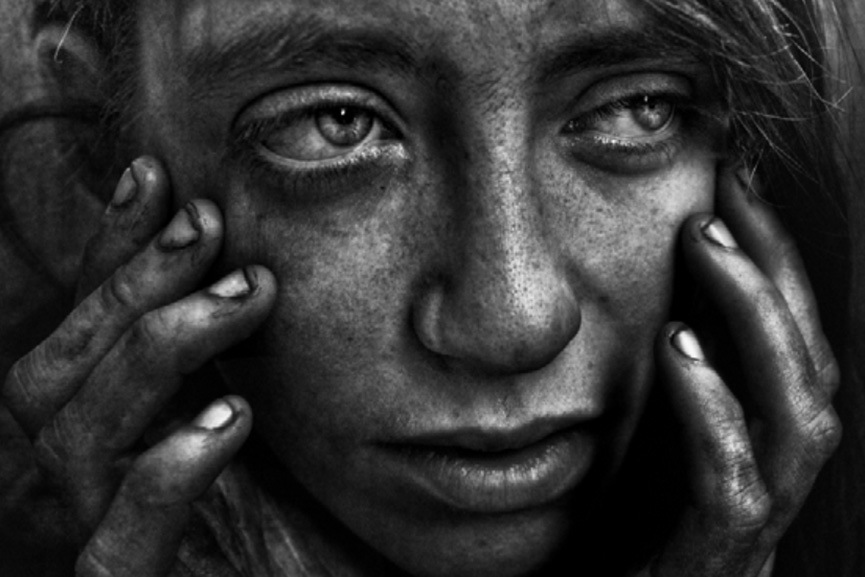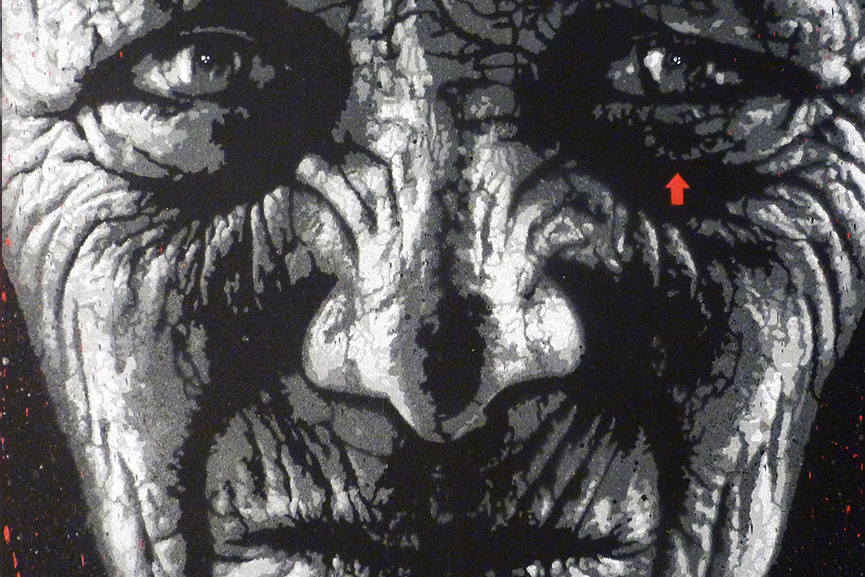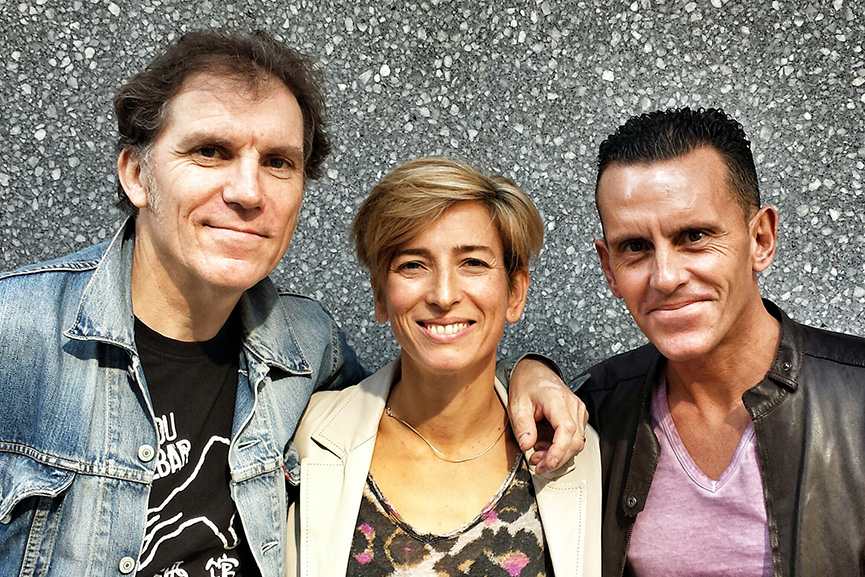 Images courtesy of Galerie Mathgoth.