In 1939, the iconic jazz singer Billie Holiday recorded the song called Strange Fruit. It was, and still is, a powerful tune based on the adaptation of a poem written by teacher Abel Meeropol in 1937. The poem aimed to express a fierce protest against racism in America, in particular the series of lynching of the African Americans in the South.
Having this context in mind, Lebanese artist Tagreed Darghouth decided to produce a series of paintings exploring the meaning of repression and segregation, give them the same title and make an obvious connection. Those works will be on display within her first solo exhibition in Dubai at Tabari Artspace.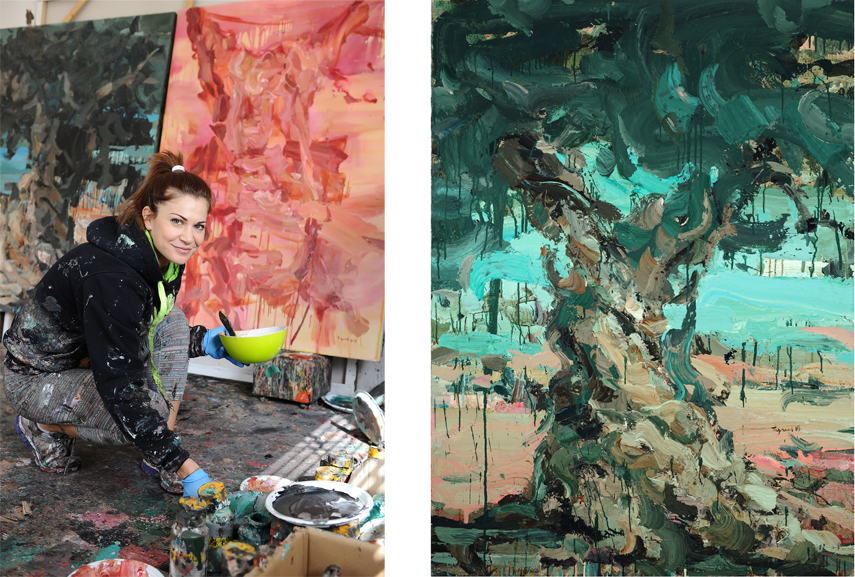 The Domains of Tagreed Darghouth
Tagreed Darghouth is focused on various social phenomena present both in the local and global context. Of her special interest are topics related to women, such as domestic work, cosmetic surgery, and identity, but also those like war, destruction, and displacement as well.
The artist expresses herself through acrylic on canvas, and her process is research-based; various references from literature, philosophy, and the everyday realities of both the Middle East and the West hoover through her well though painterly practice.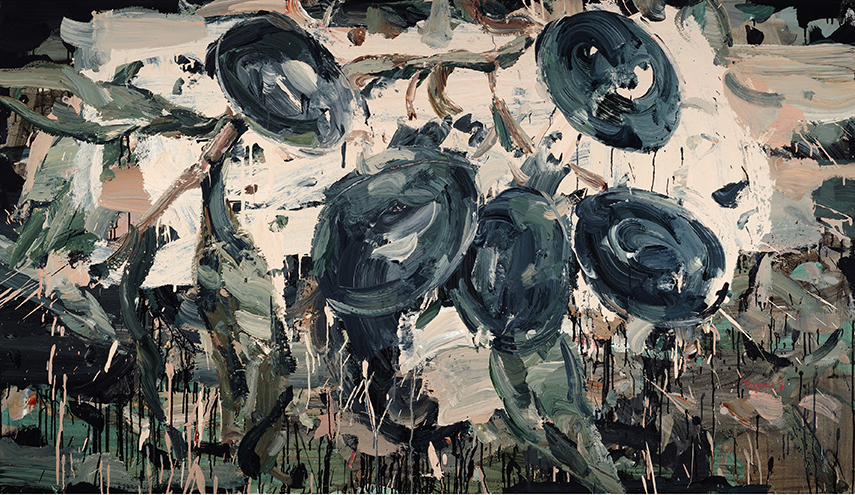 Strange Fruit
Her latest pastoral landscapes of Palestine's olive trees will be juxtaposed with the images of the war destruction. Darghouth's paintings refer to the fact that since 1967, as many as 800,000 olive trees in occupied Palestine were uprooted. The olive motif is quite powerful, since it symbolizes human life and its cycle.
These images are also a sort of an homage to Van Gogh, who thought that human interaction with nature, especially during the olive harvesting season, is an actual manifestation of the Divine. The occupation with this particular plant species was enforced by the poem The Second Olive Tree by Mahmoud Darwish which served as a great inspiration to Darghouth during the process.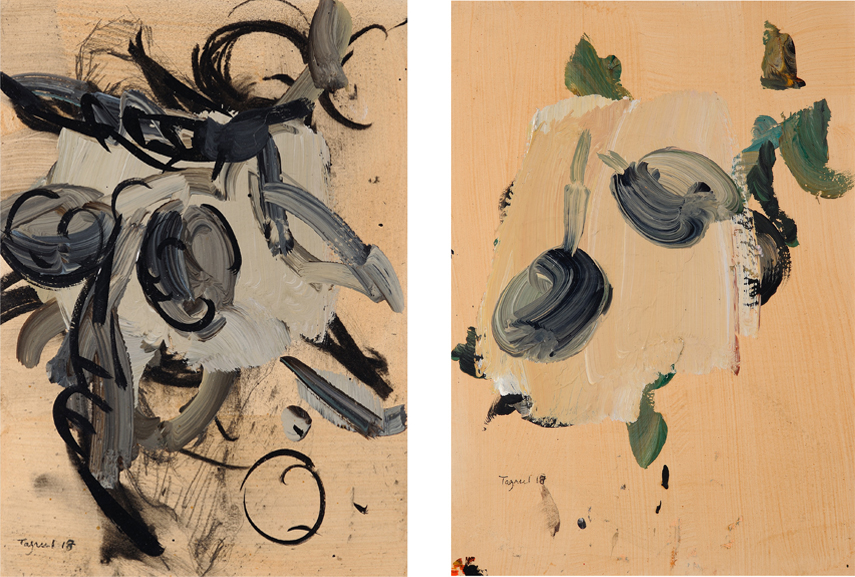 Tagreed Darghouth it Tabari Artspace
Tagreed Darghouth successfully manages to construct socially or politically charged works through the traditional media of painting. Maliha Tabari, founder and owner of Tabari Artspace, stated expressed her excitement for the upcoming show:
It seemed more than fitting that we dedicate March, which is the busiest month in Dubai's art calendar and also Women's Month to a powerful female force in the Middle Eastern art scene such as Tagreed Darghouth. Aside from her talent as a painter which is obvious, Darghouth deals with subject matter that many artists shy away from, yet her work provides an important insight into the social issues of the now.
Strange Fruit will be on display at Tabari Artspace in Dubai from 18 March until 1 May 2019.
Featured image: Tagreed Darghouth - The ruined landscape, 2018 – 2019. Acrylic on canvas, 115 x 200 cm. All images courtesy of the artist and Tabari Artspace.