According to the Hiscox Report 2018, the online art market is now worth $4.22 billion. While this is still lower than the 24% growth in 2015, there is no doubt that the Internet aims to become the No. 1 place for buying and selling artworks.
Still, like in the "offline" world of art trade, one of the main criteria when it comes to the work of art itself is its provenance, as well as the accompanying certificate of authenticity, both indispensable parts of the deal, or at least they sure should be.
According to another report, the 2017 Deloitte Art and Finance report, Tagsmart is the only authentication business offering the services of providing provenance and certification services to the art market. The company uses physical DNA Tags to identify artworks via an online platform.
This Britain-based company, which just celebrated its 2nd anniversary, works with galleries, artists and collectors alike, by employing a unique identification technology and a system which issues secure certificates of authenticity. These services are fully integrated with a provenance record that enables artists to verify the authenticity of their artworks and create an accredited history over time.
Apart from working with numerous artists, which helped them create a database of over 20,000 artwork records, Tagsmart is also involved with a range of international partners. Recently, they've extended their distribution reach by launching a reseller program, which includes printers such as Metro Imaging and K2, UK leaders in photographic imaging and screen printing. The company also launched a basket integration service via artrepublic.com, selling Certificates to collectors at the point where they purchase their works.
In April 2018, Tagsmart partnered with Roy's People Art Fair, to issue a unique Certificate of Authenticity for every artwork purchased at the fair.
But this is not all! To talk about how important Tagsmart is in today's climate, we met with its Executive Chairman/Founder Investor Tom Toumazis MBE, who also revealed some exciting plans for the future.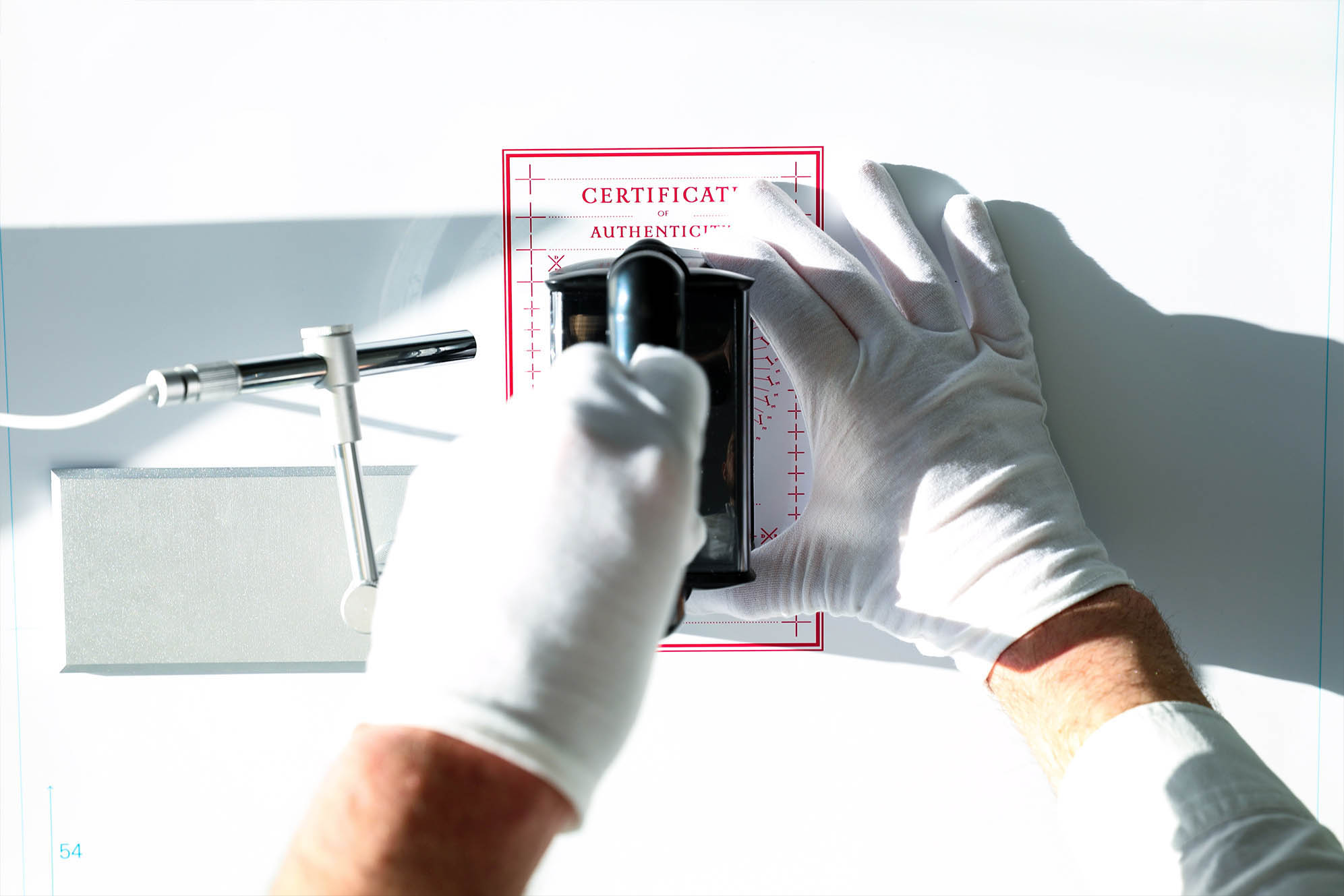 Making Introductions
Widewalls: Let us start by introducing Tagsmart to our readers. When was it conceived and who is in the team behind it?
Tom Toumazis: Tagsmart was set up by globally renowned frame-maker and fabricator Mark Darbyshire and product designer Steve Cooke in 2014.
The team features experts from art and tech backgrounds including Nicolas Gitton, former UK MD of Paddle8, Robert Suss, renowned art collector and Trustee of the Royal Academy of Arts and Aino-Leena Grapin, former EMEA MD at Paddle8 who held senior roles at Christie's.
Widewalls: What can you tell us about your own background? How did you get into this business?
TT: I worked in the media and entertainment world for over 30 years and I am a keen art collector. A good friend of mine introduced me to Steve Cooke and I loved the scale of the idea and wanted to get involved as an investor and was asked to join the company as Chairman in January 2015.
Since last year, I now spend all my time working with Steve Cooke helping build the business.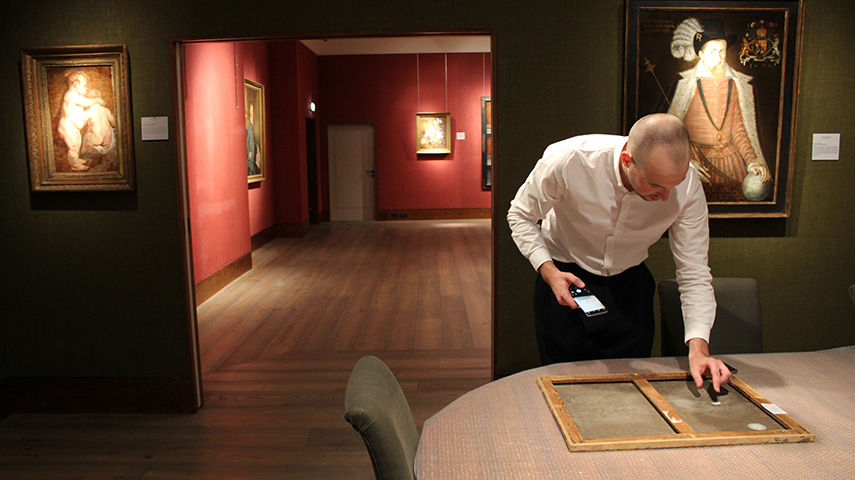 How Does Tagsmart Work?
Widewalls: Tagsmart uses "physical DNA Tags to identity artworks via an online service." Could you explain what this means?
TT: Tagsmart offers an all-round complete art authentication solution, combining physical and digital elements. Applied to the back of an artwork, our Tags seal its authenticity.
Every component of the Tag is part of a complex web of security measures, using revolutionary label technology featuring the latest synthetic DNA taggants and inorganic compounds.
Applied within seconds, each Tag has its own unique reference number, linked to the artwork's secure Certificate of Authenticity and its digital counterpart. Our secure Certificate of Authenticity offers additional, proprietary security measures to defeat forgery and ensure that its validity is restricted to the registered owner of the work.
Last but not least, the Digital Certificate acts as the virtual twin to the physical certificate which becomes a passport over time featuring the artwork provenance.
Widewalls: How does your tag work across different media - for instance, the high-end limited edition books, which is a fairly recent addition to your services?
TT: We recently partnered with Moonlight Books, Tagsmart developed a new DNA stamp technology specifically for high end limited-edition books. The company authenticated Ricochet: David Bowie 1983 by the rock star photographer Denis O'Regan, which includes a fine art collection of rare photographs of David Bowie's tour.
Last October we made our first move into tagging sculpture, working with internationally- renowned artist Idris Khan for his exhibition Absorbing Light 46 at Victoria Miro Gallery.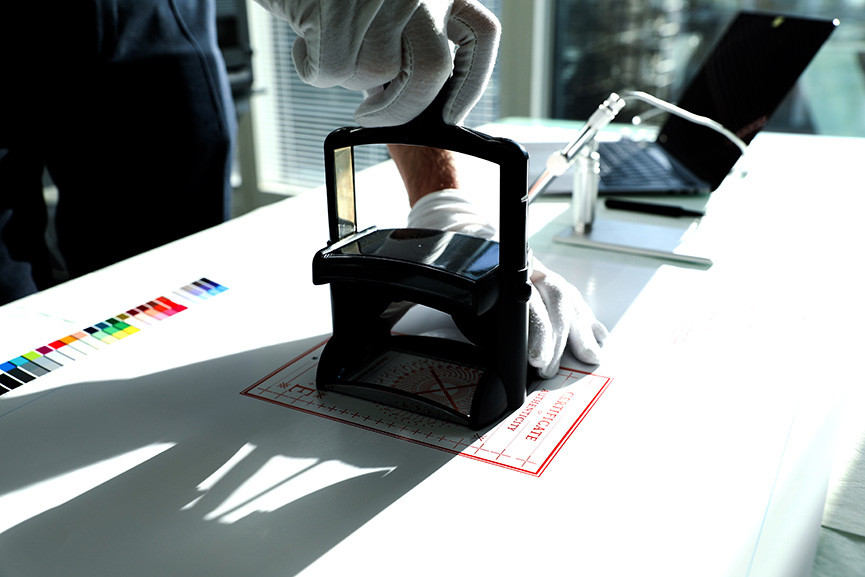 Who Has Tagsmart Already Partnered With?
Widewalls: Your company works with artists, galleries and collectors. How do your services benefit each of them?
TT: We have had a great deal of interest from artists working in the primary limited edition print market but we also work with over 20 galleries here in the UK. We recently signed a deal to partner with Own Art, who have a relationship with over 300 UK galleries to offer our technology.
Our interaction with collectors is when they buy a work and come onto our platform. They can update information about each artwork as well as sharing their piece with friends on social media.
Widewalls: Can you name a few artists you've already partnered with? How do you describe these relationships?
TT: We are working with hundreds of artists and they range from renowned contemporary artists like Gary Hume and Mark Quinn to emerging artists who love what we do and want to start their art journey by adopting our technology. Some of our artists played a key part in the developing of our technology.
We also work with the Philip Mould Gallery. Philip, of BBC's Fake or Fortune, is also an advisor to the company.
Widewalls: How can people get involved with Tagsmart?
TT: Artists and galleries can get involved by contacting us on: enquiries@tagsmart.com.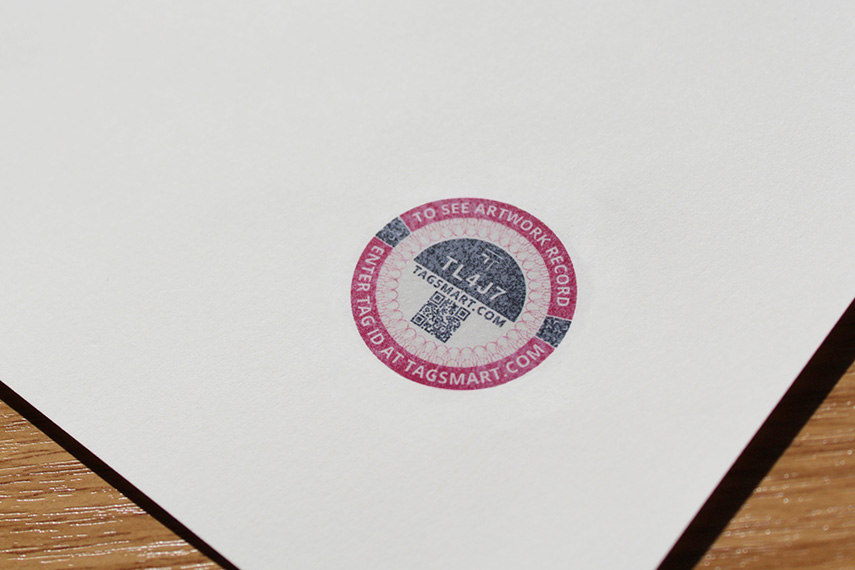 What The Future Brings
Widewalls: What are your views on the art market at this moment, both the "physical" and the online one? Where do you see it going in 5 years?
TT: The industry is undergoing some significant changes. Artists, Auction Houses and Galleries are trying to figure out how they can embrace the online market. Some are closer than others. We see online retail as becoming a larger part of the art market - but trust is a key component to helping build that growth.
If art is ever to enjoy the kind of market share online that we have seen in other sectors, provenance and authenticity will need to sit at the very heart of the art world. That is exciting for Tagsmart as we can play our part in supporting that transformation.
Widewalls: What is currently in the pipeline for Tagsmart?
TT: We are always iterating our physical and digital technology. More recently and part of our plans for later in the year is we are developing a way how we can help connect artists with online retailers, enabling artists to choose from dozens of online retailers to list and sell their artworks while allowing online retailers to select between thousands of trusted tagged and certified works.
Featured images: Tom Toumazis MBE; Tagsmart stamp on Ricochet: David Bowie 1983 by Denis O'Regan. All images courtesy Tagsmart.