With an impressive collection and more than sixty auctions a year, Tajan is amongst the biggest French auction houses. In a variety of thematic auctions, they cover over twenty art market specialties.
The upcoming auction at Tajan will be a true treat for those who appreciate the French Art de Vivre. Titled French Art de Vivre in Knightsbridge, the auction will present 46 lots from a private prestigious collection. This eye-catching and eclectic ensemble brings together works of contemporary artists, Asian art, Decorative art and Antique furniture.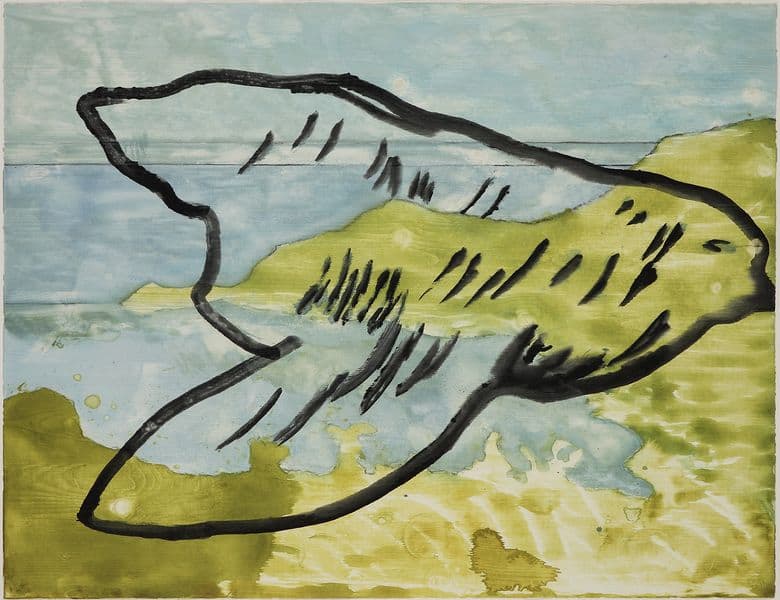 Antique Furniture
The exhibition will showcase a truly exceptional selection of Antique Furniture. Highlights include a stunning pair of two bronze chairs signed by Bronislaw Krzysztof, a pair of rare 19th-century moose antlers and ash armchairs, as well as a crocodile bench by Claude Lalanne, regarded as the collection's masterpiece.
A celebrated French designer, Lalanne is known for works created in the form of decorative flora, drawn from Art Nouveau tradition and cast from life. Having affection for organic forms, the use of imprints and the technique of galvanoplasty, she has combined improvisation and nature to create objects that are surreal.
Featuring two confronted crocodiles, her masterful piece of furniture offered at auction was last time exhibited in 2010 in the monographic exhibition Les Lalanne at the Musée des Arts décoratifs in Paris.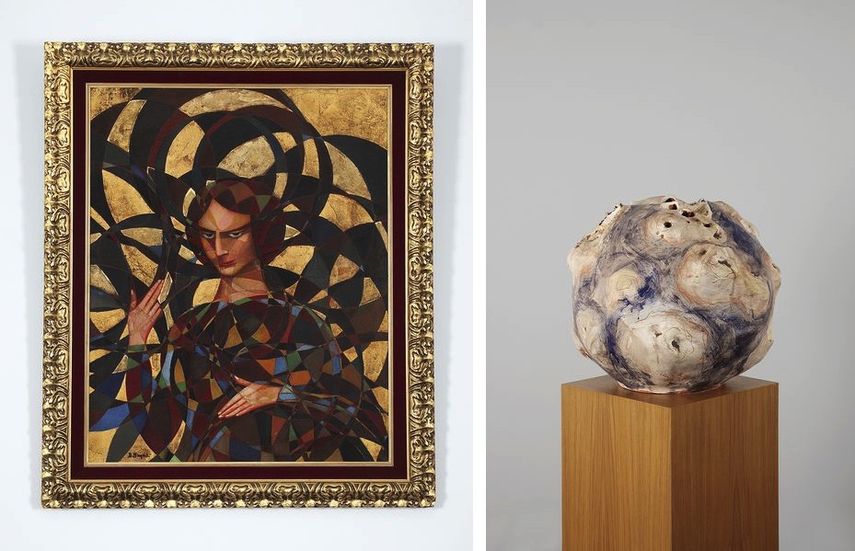 Ceramic and Decorative Arts
Among pieces offered for auction are also ceramic works by the celebrated artist Miquel Barceló, such as Mapamundi and 3 Black Roses. Known for his outstanding contributions to the medium, Barceló was inspired by life, death, and organic metamorphosis.
Other highlights include masterpieces by Manolo Valdès, an artist working across mediums to produce witty, art-historically informed drawings, paintings, prints and sculptures that explore history, contemporary culture, politics, and everyday life. Among works of Decorative Art, highlights include pieces by André Arbus and Jules Leleu.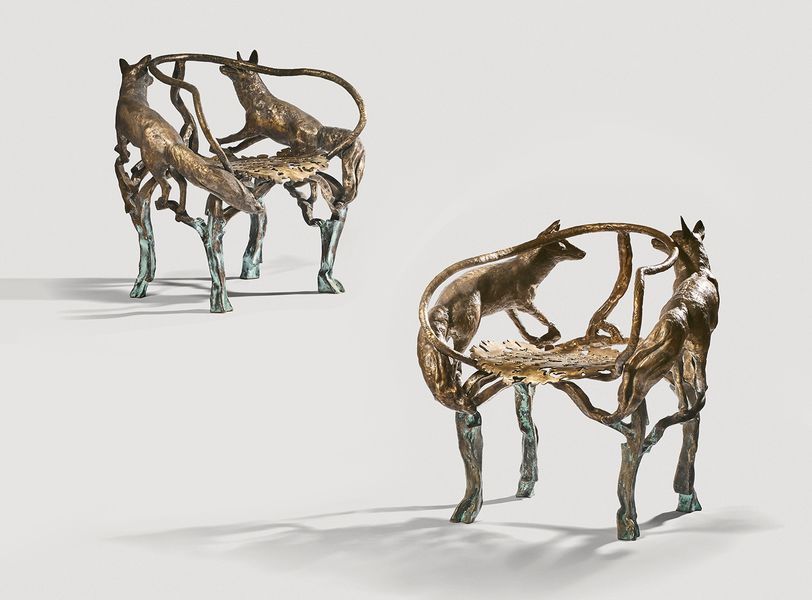 French Art de Vivre at Tajan
From paintings by Boleslas Biegas, Peter Doig and Eduardo Hoffman to sculptures by Miquel Barceló and Pedro Txillida, from antique furniture to more recent designs by Claude Lalanne and Jules Leleu, the auction will offer a truly diverse selection of works that represents French Art de Vivre.
The French Art de Vivre auction will be held at Espace Tajan in Paris on April 4th, 2018 at 7:30 p.m.
Featured images: Claude Lalanne - Banquette crocodile, 2006-2007; Madeleine Castaing - A pair of Napoléon III period green velvet bergères. All images courtesy of Tajan.