Through artist focused and thematic exhibitions presented several times a year, Tajan ArtStudio brings together many of those that create, defend and promote innovative art and design - artists, designers, curators, collectors, gallerists and journalists. Over the years, it has become a rich source to discover local and international new, emerging talent in Paris and rediscover overlooked or forgotten artistic movements and individual artists. At the beginning of the fall season, Tajan ArtStudio returns to Cluj, the mythical city in Romania with an incredibly rich contemporary art scene. Being a pioneer in helping discover and promote the city and what it represents, the Tajan ArtStudio will now present the work of Robert Fekete and Sergiu Toma in an exhibition titled Light Hunters. Two young Romanian artists focusing on the magic and ephemeral power of light, they are blending old painting traditions with novel, pop and highly electrifying elements.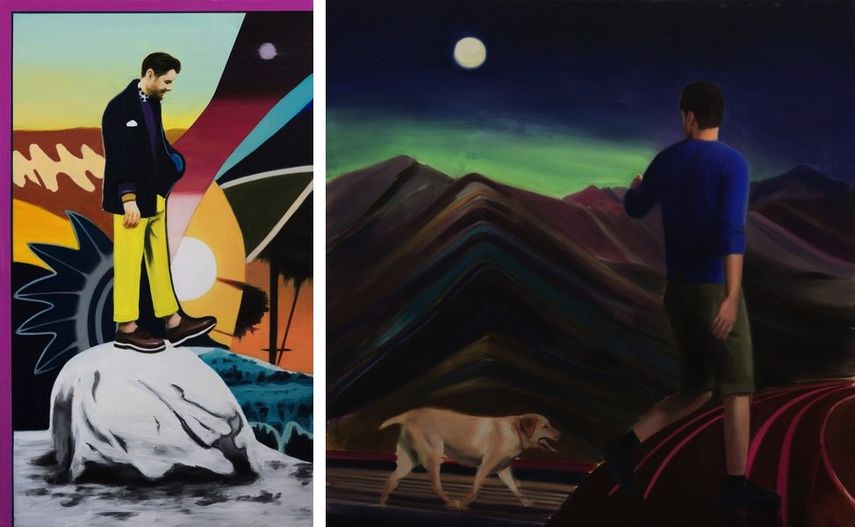 The Pictorial World of Robert Fekete
Robert Fekete is one of the youngest exponents of the so called school of Cluj, a group of Romanian artists schooled at the University of Art and Design in the city. In this latest body of work, he demonstrates a pictorial evolution with images fragmented through bold, electric colors and the main characters placed centrally and frontally. Mixing the photos of his friends and objects that surround him with those taken from fashion newspapers, as film frames, he cuts parts, characters, landscapes or objects, and he combines them in a brilliant, mysterious and ambiguous mixture. He uses a flexible and fluid approach to collages and the spontaneous movement of the brush to create works that are not static, providing us with a visual and mental suspense where everything is possible.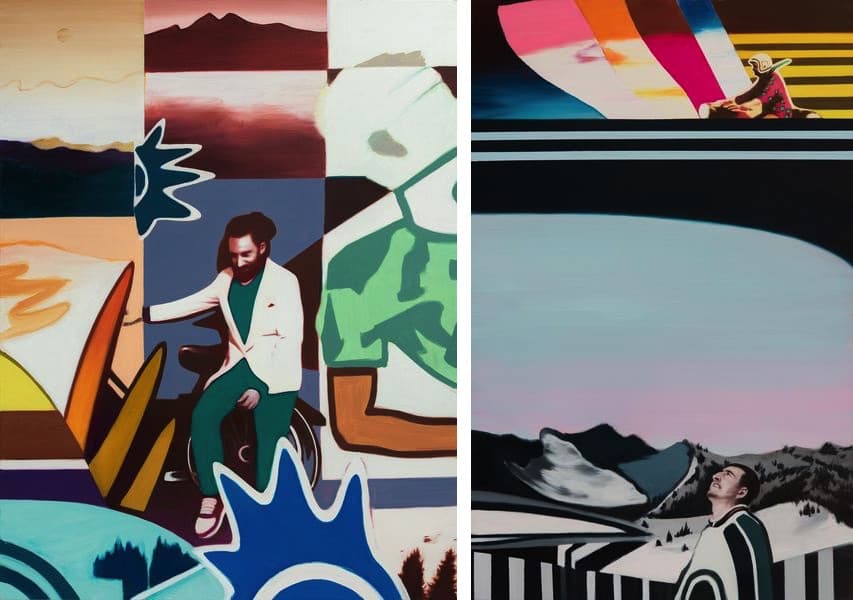 Setting Into the Unknown With Sergiu Toma
Despite being rooted in reality, the work of Sergiu Toma carries secrets and magic. Departing from his previous body of work he advances towards the magnetic glow of the blazing Northern Lights. Guided by awe, longing and pining, his works revolve around the darker woods of the subconscious, setting a course on preordained trajectories. Seeking the pristine peaks of the brave and the fearless, he makes his way to the mysterious and boundless unknown beyond the collective fate and the transcendent depths of the superhuman. Experiencing the boundless seaside under the stormy sky and confronting his own dark abyss, his figures approach the edge of the known world.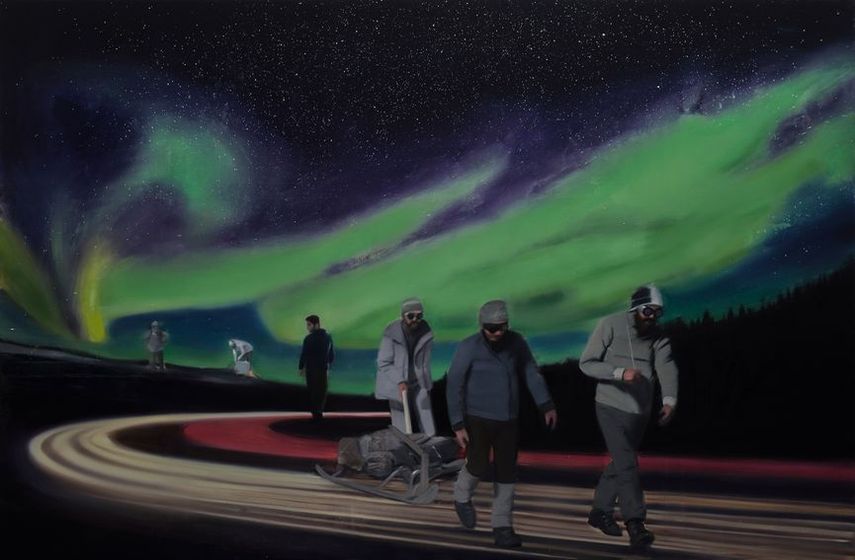 The Art Exhibition at Espace Tajan
In assuming their trendsetter role, Tajan ArtStudio aims to share with the broadest public art, culture and their passion for innovation and creativity. With this latest body of work, Robert Fekete and Sergiu Toma are emphasizing their mastery of the newest artistic trends and techniques and strongly affirming their innovative talent and creativity. The selling exhibition Light Hunters will be on view at Espace Tajan in Paris from September 22nd until September 29th, 2017.
Featured image: Robert Fekete - Between the Broken Sun (detail). All images courtesy of Tajan ArtStudio.