In 1945, Jean Dubuffet, French artist and curator, defined the Outsider Art:
We understand by this term works produced by persons unscathed by artistic culture, where mimicry plays little or no part (contrary to the activities of intellectuals). These artists derive everything...from their own depths, and not from the conventions of classical or fashionable art.
Forty years after the term "Outsider art" was first used, artists working on the margins of contemporary art and beyond the confines of artistic institutions continue to practice their creativity disregarding generally accepted codes of the academic mainstream.
Outsider Art lovers and collectors will have a chance to purchase some outstanding works at a sale dedicated to Outsider Art, Folk Art and Neuve Invention organized by impressionist and modern art department at Tajan.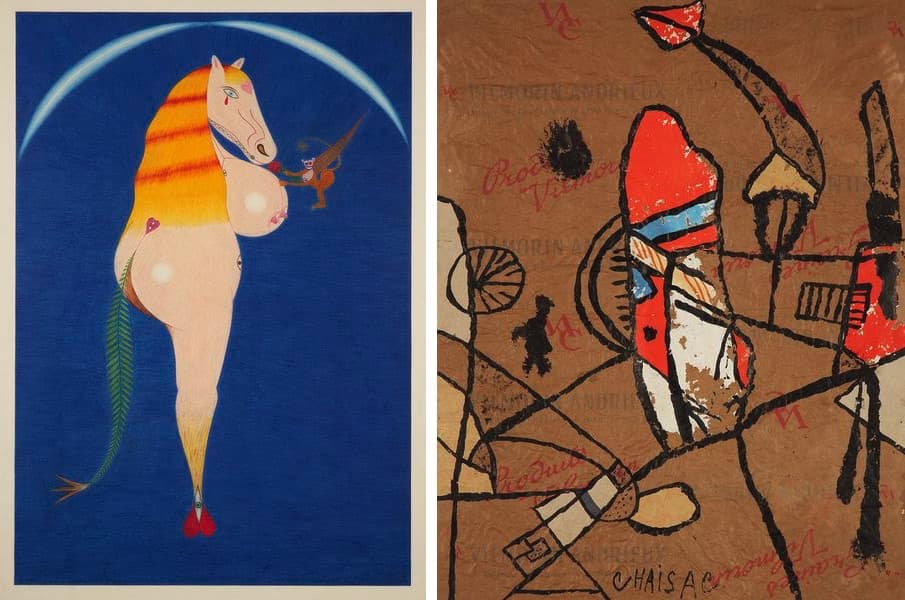 Outsider and Folk Artists
At the sale organized this January, Tajan will offer 200 lots from two different European collections.
The selection of Outsider and Folk artists includes Jean Dubuffet, known for his idealistic approach to aesthetics; Louis Soutter, one of the most fascinating Swiss artist of the 20th century recognized by his style and his fingers paintings; Adolf Wölfli, an important Swiss artist who was one of the first ones to be associated with the Outsider Art label; Camille Bombois, a French naïve painter especially noted for paintings of circus scenes; Aloys Zötl, an Austrian painter and master dyer; Aloïse Corbaz, a Swiss outsider artist included in Jean Dubuffet's initial collection of psychiatric art; Henri Rousseau, a French post-impressionist painter representative of Naïve Art; and many other ones who share this common denominator of raw creativity.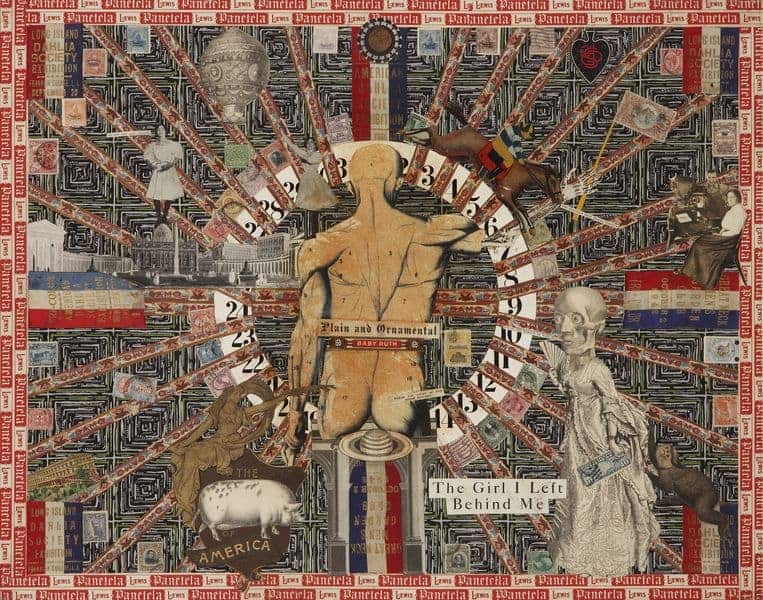 Neuve Invention Artists
Finally, Singular Art or Neuve Invention is a more turbulent category. Initially serving as a category into which dubious cases could be relegated and as a means of eluding the radical divide between Art Brut and mainstream art, the term Neuve Invention gradually widened to include artists refusing any academic convention and those looking for their inspiration from Outsider Art creativity and popular cultures wealth.
Some of the artists associated with Neuve Invention whose works will be offered for sale are Gaston Chaissac, a self-taught, idiosyncratic artist originating from the French rural working class; André Robillard, the self-taught French artist who is one of the best-recognized practitioners of this kind of art-making; and a contemporary French artist Michel Nedjar; among others.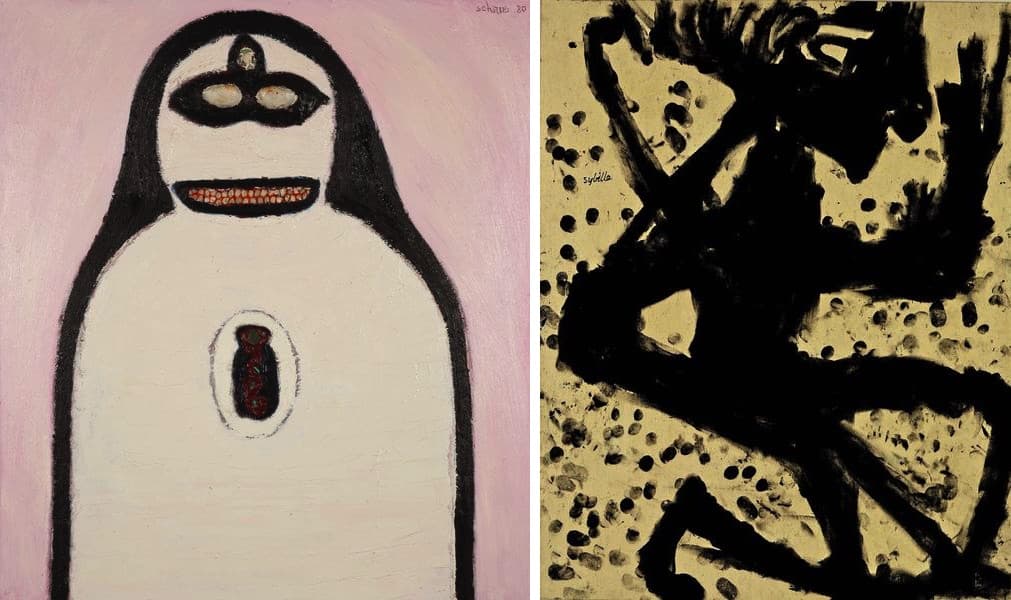 Outsider Art, Folk Art and Neuve Invention Sale at Tajan
Coming from different sorts of societal margins, the growing number of active Outsider, Folk and Naive artists continues to keep this art form vital today, continuing to question our aesthetics perceptions, our art definitions and the certainty about our identity.
Outsider, Naïf and "Neuve Invention" sale will take place on Tuesday, January 30th, 2018 at Tajan in Paris, one of the biggest French auction sales houses.