As many as three new Takashi Murakami prints from the artist's iconic 727 series are now offered by Kumi Contemporary in an exclusive sale! Measuring 89 x 65.7cm and coming from an edition of 300, the works titled 727×777, 727999 and 727772 are signed and numbered by one of the most famous Japanese artists out there. The novelties come in as part of an already remarkable collections of prints at Kumi, including the Silkscreen print from an edition of 100!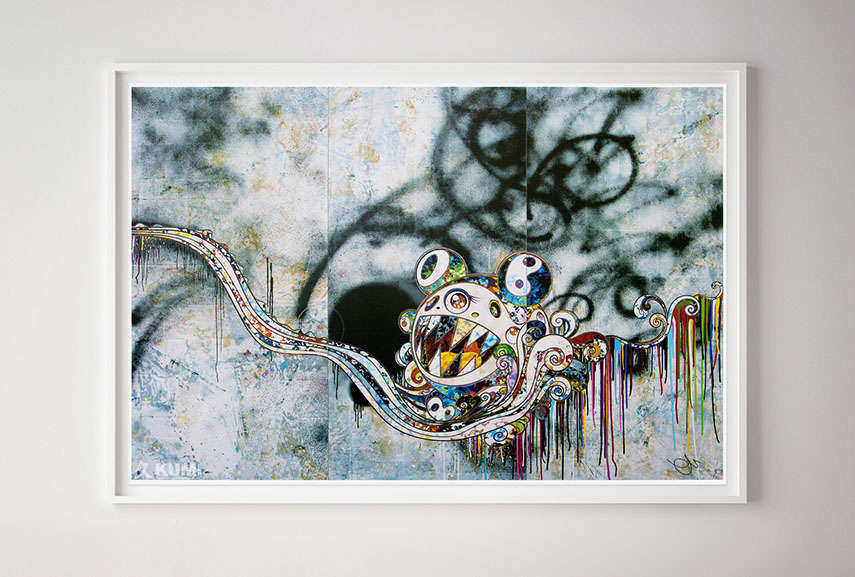 New Takashi Murakami Prints
Takashi Murakami created the 727 series as a lithograph edition of 300, based on his most iconic work to date painted in 1996. The piece is a part of the permanent collection of the Museum of Modern Art (MoMA) in New York, and it features the infamous DOB character. Inspired by anime and manga, Takashi Murakami created this whimsical creature, naming him as a contraction of the Japanese slang expression "dobojite", or "why?" - which is exactly what DOB came to express on his face and gestures. The original work also features a wave, possibly a nod to the famous woodblock prints by Hokusai, even though Murakami himself does not attribute much significance to it. "The work is not particularly representative of anything. It is simply a combination of all the available techniques that I had at the time."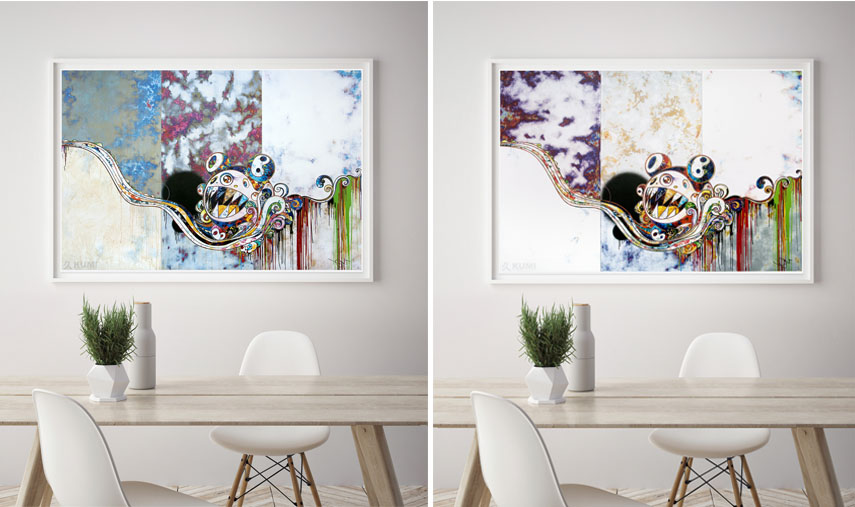 Kumi Contemporary - Everlasting Beauty
Dedicated to the art from Japan, Kumi Contemporary was conceived in 2008. Over the last nine years, they have developed strong relationship with both established and emerging local galleries, operating as an online platform which sells the most interesting artworks. Their latest print release comes shortly after a full set of Takashi Murakami's superb Flowers Blooming in This World and the Land of Nirvana, 1, 2, 3, 4 & 5, revealed in February.
All images courtesy Kumi Contemporary.