Seeing Takashi Murakami exhibiting his own work is what we're used to - as we speak, his 500 Arhats show is on view at Mori Art Museum in Tokyo - but seeing him show off his art collection is something of a rare occasion. The Yokohama Museum of Art will present more than 1,000 objects from his Superflat private collection, gathered together for the last three decades. It is the first ever large-scale feature of the contemporary art owned by Takashi Murakami. In all its eclectic glory, it spans different historical periods, as the exhibition title announces: From Shōhaku and Rosanjin to Anselm Kiefer, and it shows the artist's unique artistic taste, but also a years-long experience as a curator and a gallerist.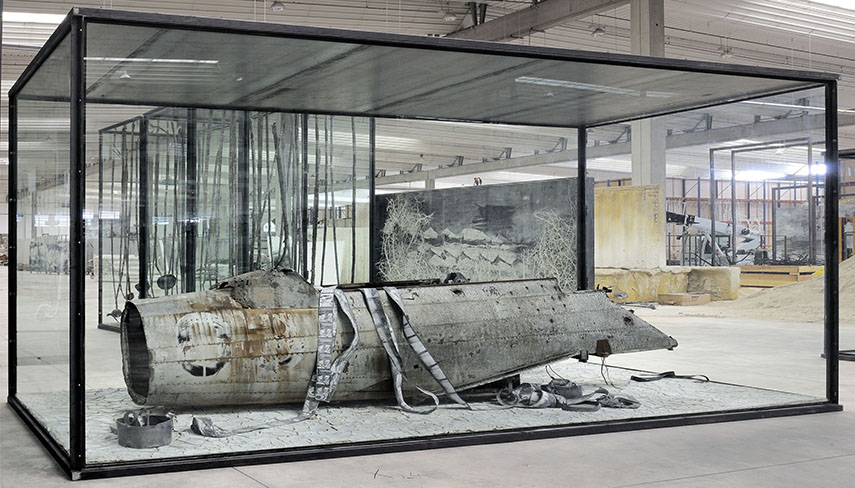 The Private Collection of Takashi Murakami
At a time of turbulences shaking the art market and the growing interest in collecting, artists proved to be one of the best types of collectors. Their experience makes them rich, in every sense, and Takashi Murakami surely stands tall among them. "Collecting is like an illness; I wouldn't recommend it," he dared to say in an interview with The Art Newspaper, and it seems he's been burning with fever. Takashi Murakami's dynamic private collection consists of works from his homeland Japan, but not only; apart from the old Japanese and Asian artifacts, it proudly features European antiques, contemporary pottery, as well as folk art and crafts, certainly not divided in any sort of hierarchy or guided by any boundaries. In this sense, the exhibition will provide his visions of the world that are resolutely Superflat - not only in formal aspects like the picture plane and decorativeness, and shed a different light at the artist's own artistic production.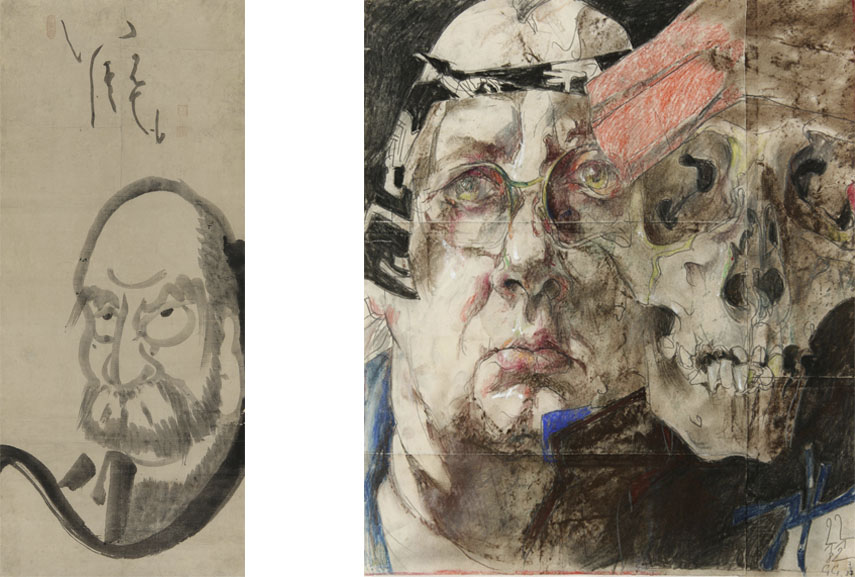 For the Love of the Contemporary
That Takashi Murakami's private collection featured a colossal work of German legend Anselm Kiefer is no surprise, as the Japanese artist been an admirer of his for quite a long time. It's Kiefer's 2010 glass and steel vitrine enclosing airplane elements, entitled Merkaba, once on view at a politically-charged show at Gagosian. But that's only the beginning. At Yokohama Museum of Art, there will be artworks in forms of sculptures, created by Western artists like Maurizio Catalan and Ugo Rondinone, but also fellow Orientals like Yoshitomo Nara, Lee Ufan and Zhang Huan. Dedicated to Japanese art, one section will show pieces from the Dynasty pottery, and creations of Soga Shōhaku, Hakuin,Eikaku and Kitaōji Rosanjin, while the other will present antique furniture, homeware and more. Takashi Murakami is also the owner of works by some of the most iconic contemporary artists, like Andy Warhol, Gabriel Orozco, Grayson Perry, Damien Hirst, and many more, soon to be on view in Yokohama.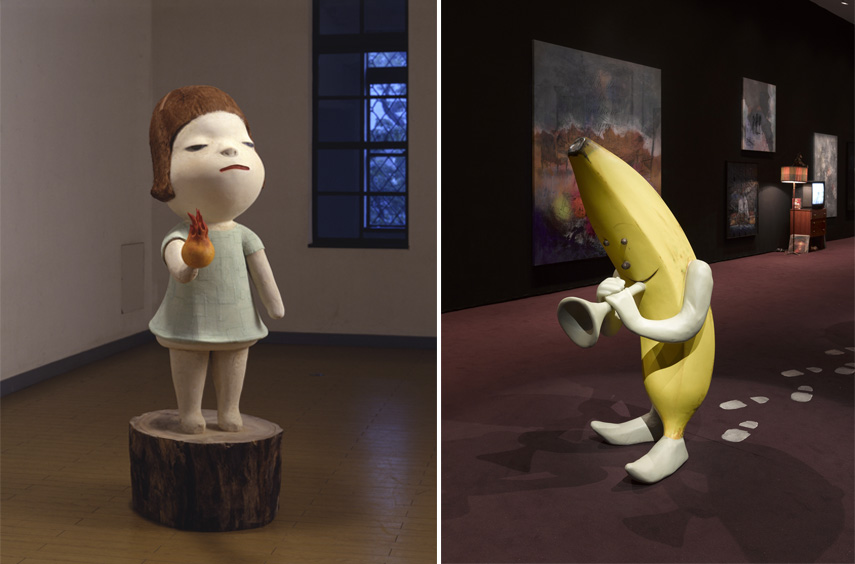 From Shōhaku and Rosanjin to Anselm Kiefer - at Yokohama Museum of Art
In its splendid diversity and quality, Takashi Murakami's private art collection will reflect on the mechanisms influencing the creation of certain values within contemporary societies, and gives testimony as to how different historical periods related to art, and what they have come to mean today. The Takashi Murakami's Superflat Collection - From Shōhaku and Rosanjin to Anselm Kiefer exhibition will be on view from January 30th through April 3rd, 201 at Yokohama Museum of Art in Yokohama, Japan.
Featured images in slider: Takashi Murakami and his Superflat Collection. Photo by Kentaro Hirao; Nobuyoshi Araki - Sentimental Journey, 1971 (2015 print). © Nobuyoshi Araki, Courtesy of Taka Ishii Gallery, Tokyo; SOGA Shōhaku - Teika, Jakuren, and Saigyō, detail. Middle of Edo period; Kitaōji Rosanjin - Square tray, Oribe type. Showa period; Frank Benson - Juliana, 2015. Courtesy of the artist. All images courtesy of Yokohama Museum of Art.