When you hear the word 'California', first thing that crosses minds of most people is the land of hope and sunshine. It's a frontier state, the western border of many explorers and dreamers - The Gold Rush, Yosemite, Hollywood, the 1960s San Francisco counterculture, Silicon Valley, Cesar Chavez, the gay rights movement and much more. It became a symbol of success, wealth and for ones not so lucky, a symbol of disappointment. The Art City Project came up with the idea of utilizing public space of California and by repurposing advertising, bringing art into everyday life. This way public space becomes the canvas, and the city becomes the gallery. On July 7th, the Art City Project presented their first public art exhibition, Way Out West, that had a goal of transforming outdoor advertising into new space for art to develop. For seven more days, until August 17th, intentional visitors and the ones just walking the streets of San Francisco's transitional inner Mission neighbourhood, will be able to see amazing installations.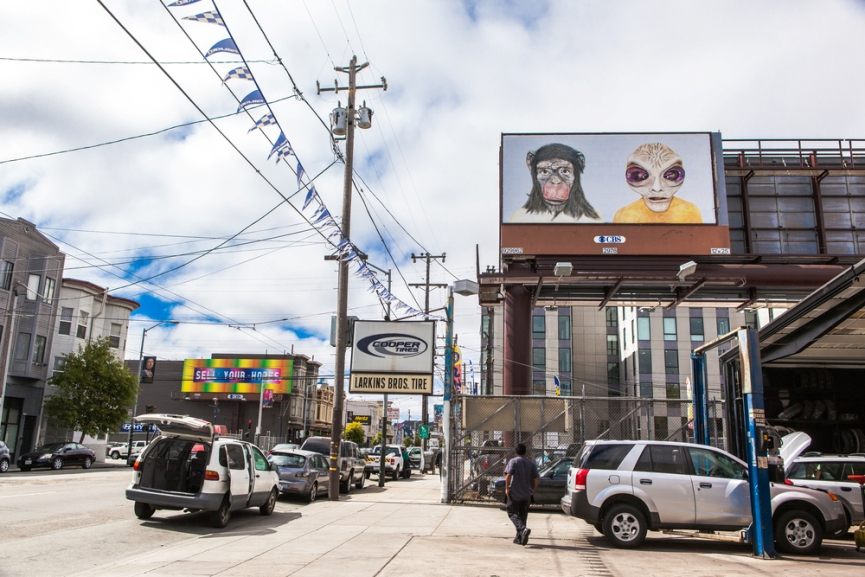 Artists With Roots in California
The exhibition features 19 contemporary artists with roots in California, 11 billboards, 4 bus shelters and 3 bus takeovers to use for their art. Curated by Tova Lobatz and Jenny Sharaf, Way Out West welcomes works from Brett Amory, Apex, Pakayla Rae Biehn, Anthony Discenza, Double Zero, Jeremy Fish, Casey Gray, Desiree Holman, Chris Johanson, Jet Martinez, Alicia McCarthy, Alia Penner, Andrew Schoultz, Dave Schubert, Jen Stark and Zio Ziegler with featuring artwork by Creativity Explored artists Andrew Li, John Patrick McKenzie, and Kate Thompson.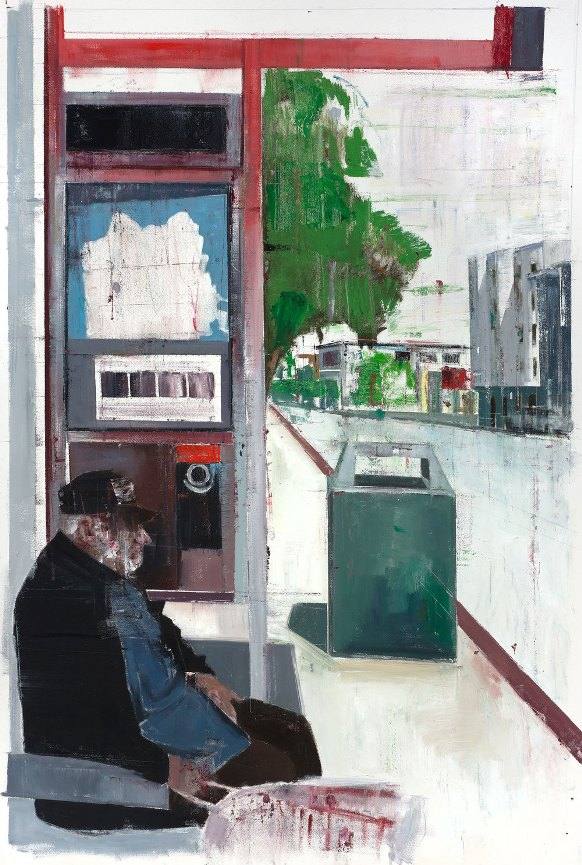 'Way Out West'
The idea behind putting artwork where advertisements should be, creates a wider art audience – it addresses to someone when they're least expecting to. The interesting context and contrast the art is surrounded with, only adds to the exhibition's primary idea – billboards at an abandoned gas station just blocks from luxurious homes; massive posters above pawn shops, next to bars with $15 artisan cocktails; ads on the buses and bus stops that ferry San Francisco's working class along the same routes used by private tech company shuttles.
Don't miss the chance to participate in this unique project until August 17th and understand once again why California is an idea as much a place.