Often characterized by contemporary critics as a sort of modern-day Jean Auguste Dominique Ingres, Tamara de Lempicka was the lone traditional easel painter in the entirety of the Art Deco style.
Tamara de Lempicka's sources of inspiration, much like her entire oeuvre, ranged dramatically. She loved Italian Renaissance paintings and wished to emulate their visual style, but was also fond of the avant-garde art of her era, particularly that emerging from Post-Cubist abstraction.
Maybe the most substantial aspect of Lempicka's lifework was the desire to capitalize on her social connections to create a niche for her portraiture. Keeping that in mind, it's hardly a surprise that Tamara found herself in Art Deco, which proved to be an ideal vehicle for her trendy style.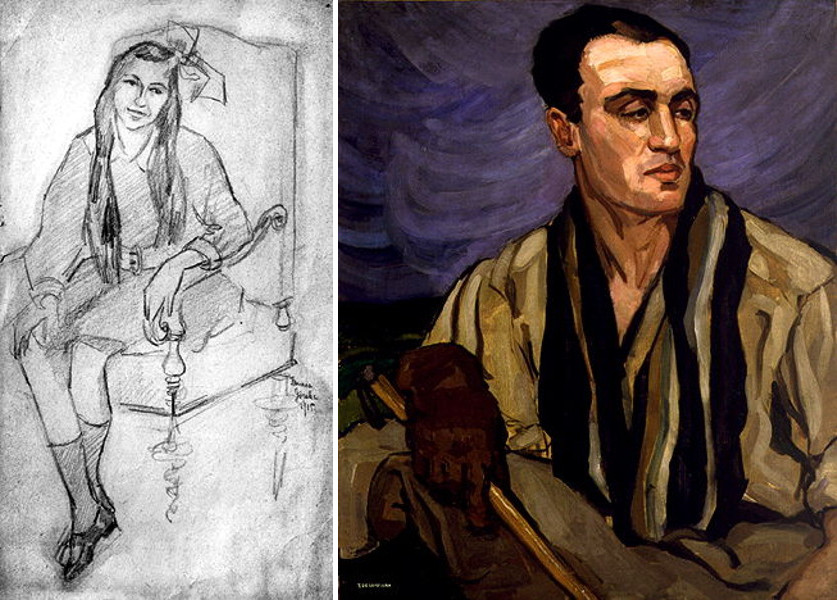 A Childhood Full of Riches and High Living
Tamara de Lempicka was born Maria Gorska in turn-of-the-20th-century Poland. After her parents got divorced early on in her life, the young girl was taken in by her wealthy grandmother who spoiled her with clothes and travels.
By the time she was 14, Maria Gorska was attending school in Lausanne, Switzerland. She spent vacations in St. Petersburg with her Aunt Stephanie, a wife of a millionaire banker.
All this high living definitely left a big mark on the teenage Maria, and it also gave her an idea of how she wanted to spend the rest of her life - traveling the world and not worrying about money.
Alas, life had other plans in store for her.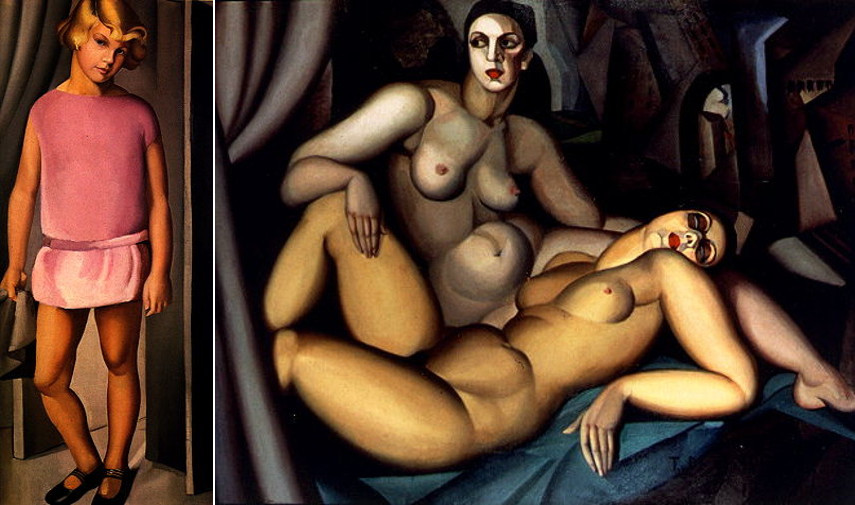 The Russian Revolution Turning Point
Soon after Russia and Germany declared war in 1914, Maria Gorska fell in love with a Warsaw-based lawyer named Tadeusz Łempicki. Two years later they were married in St. Petersburg - the rich banker uncle was the one who provided the dowry, naturally.
A year later, Łempicki was arrested by the Bolsheviks. His wife braved through the Russian Revolution in order to free him, often being forced to seduce and charm favors from the officials.
After the bloody conclusion of the Revolution came to an end, the couple fled to Paris and that's where the story of Tamara de Lempicka's fantastic life really begins.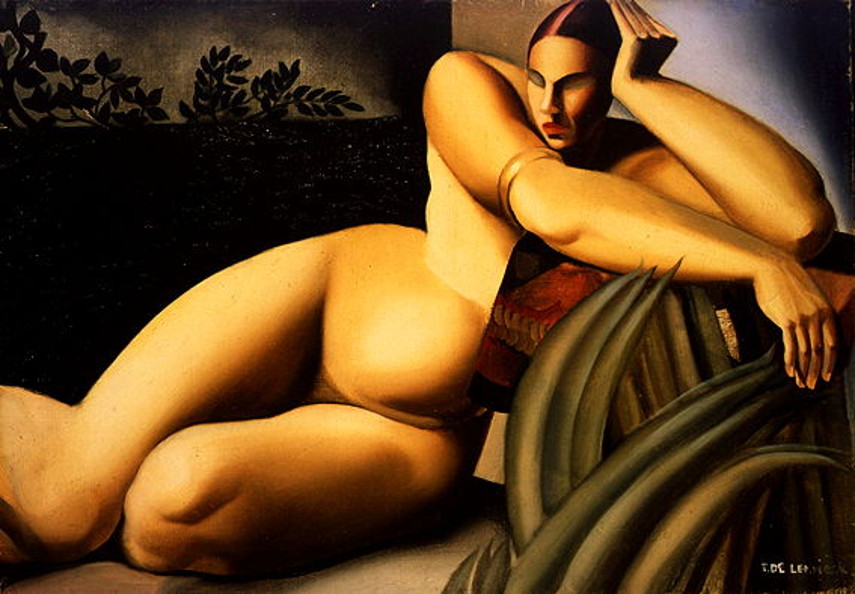 Tamara de Lempicka - Establishing Herself as a Leading Art Deco Painter
Changing her name to Tamara de Lempicka, this refugee studied art and worked through both her days and nights. She became a well-known portrait painter relatively quickly, mostly thanks to her distinctive Art Deco manner.
Quintessentially French, Art Deco was a part of an exotic, sexy and glamorous Paris[1], a trend of art making that was epitomizing the French capital's living and painting style. It drew its inspiration from such art movements as Cubism, Futurism, and the teachings of the Bauhaus, a unique mixture that resulted in a classical, symmetrical, rectilinear visual style.
Art Deco reached its high point between 1925-1935, and it was the dominant art form in France during this time. Of all the artists attempting to emulate what the new movement stood for, Tamara de Lempicka was certainly among the most memorable ones.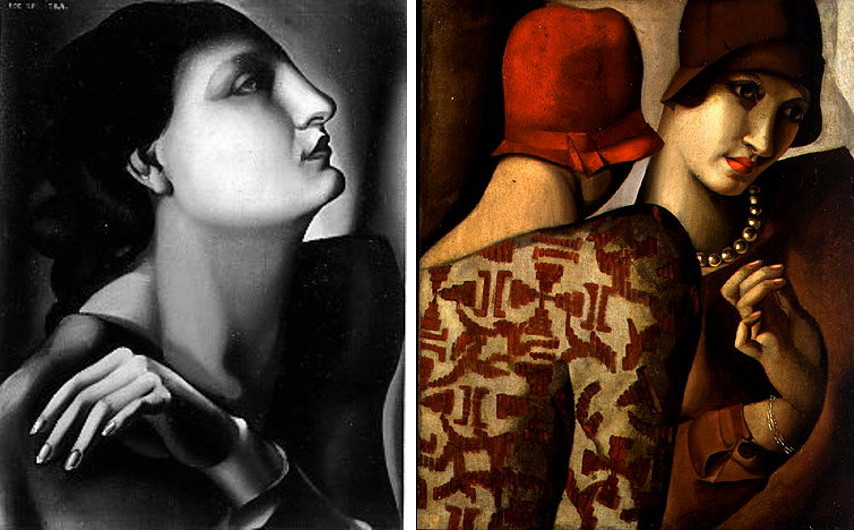 Life Among Artists Between the Two World Wars
Between the two World Wars, Tamara de Lempicka painted portraits of writers, entertainers, artists, scientists and industrialists. She painted many of Eastern Europe's exiled nobility as well.
Tamara's daughter, Kizette de Lempica-Foxhall, said this about her mother in her biography:
She painted them all, the rich, the successful, the renowned - the best.
These portraiture works brought Tamara critical acclaim, social celebrity and considerable wealth. And, for a while, things were finally looking up.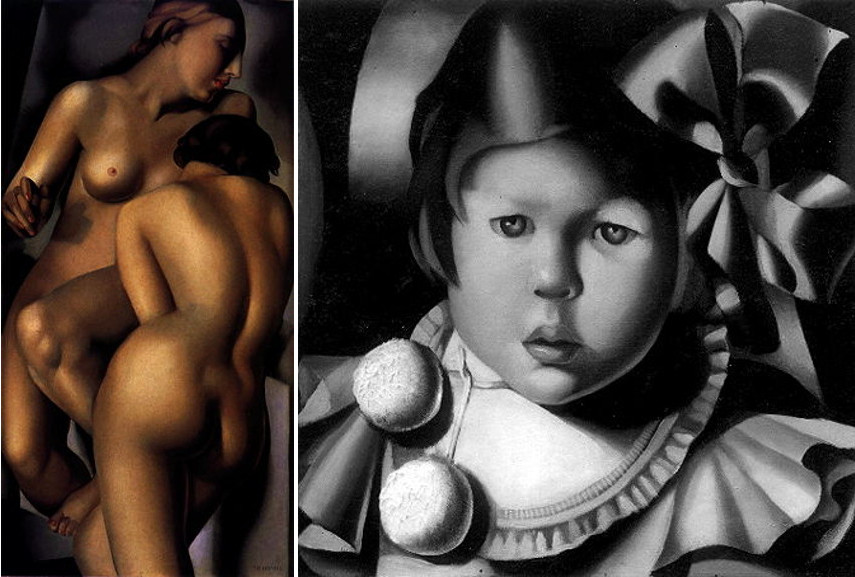 Another Immigration, This Time to the United States
Just about as the Second World War was about to explode in Europe, Tamara de Lempicka left Paris and set sails for America. She went to Hollywood, dreaming of becoming the "Favorite Artist of the Hollywood Stars".
She and her second husband, Baron Raoul Kuffner (who was actually one of her earliest and wealthiest patrons), moved into American film director King Vidor's former house in Beverly Hills.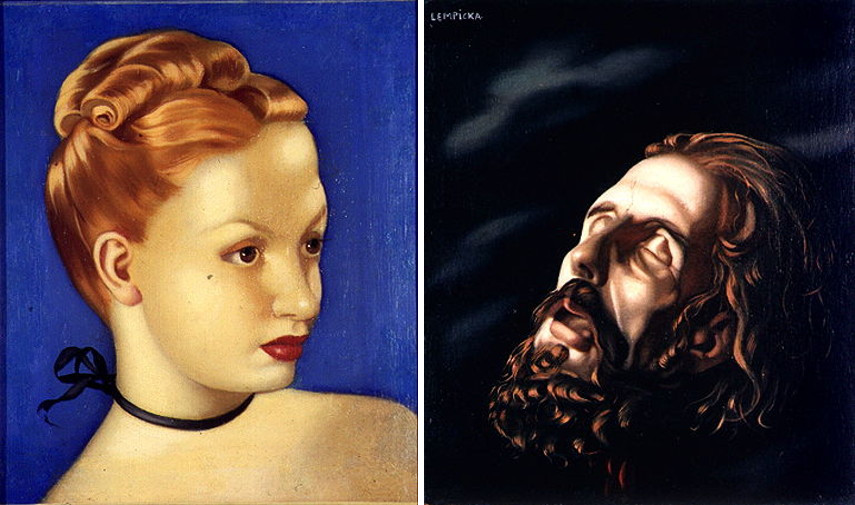 Living in the Big Apple
The Baron and Tamara moved to New York City in 1943, where the artist continued painting in the old style for another year or two. Tamara decorated their apartment with the antiques Raoul Kuffner had rescued from his Hungarian estate.
When the Second World War was over, Lempicka reopened her famous Paris studio in the rue Mechain. This time, it was redecorated in Rococo style.
After the war, Tamara's friends in New York City regularly asked her to decorate apartments with her individual touch.
After Baron's death in 1962, the painter moved to Houston so she could be near her daughter Kizette. At this time, she began painting with a palette knife, experimenting and seeing what this technique had to offer her.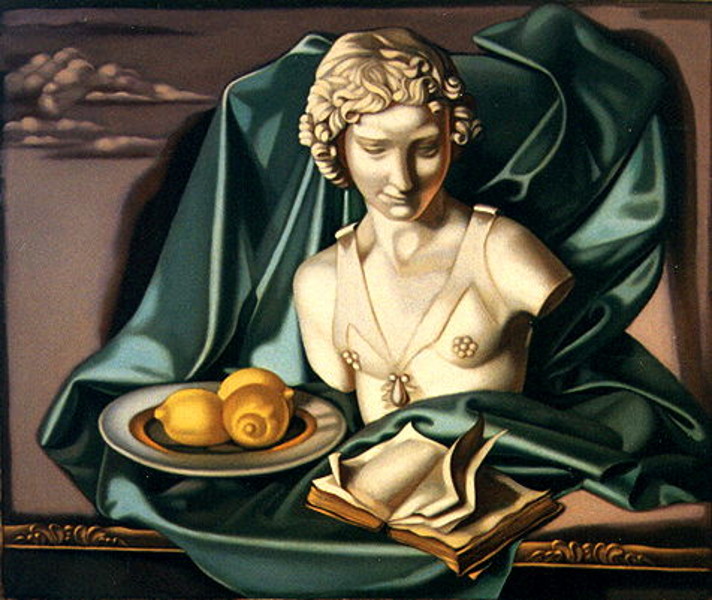 Lightning the Spark of Interest in Art Deco
The Iolas Gallery in New York exhibited Tamara's newest and latest paintings in 1962, but the critics were indifferent at best. To make matters worse, there were not many buyers and the painter swore to herself that she would never exhibit again.
Abstract Expressionism's rise to public fame and her advancing age halted Lempicka's career in the 1950s and 1960s.
Although she was somewhat forgotten and her work ignored, she continued to paint, storing her canvases in an attic and a warehouse.
In 1966, the Musee des Arts Decoratifs mounted a exhibition in Paris called Les Annees '25. Its success created the first serious interest in Art Deco - this show inspired a young man named Alain Blondel to open the Galerie du Luxembourg and launch a major retrospective of Tamara de Lempicka's work.
Gradually from that point, as Art Deco and figurative painting came into favor again, Lempicka was rediscovered by the art world as well.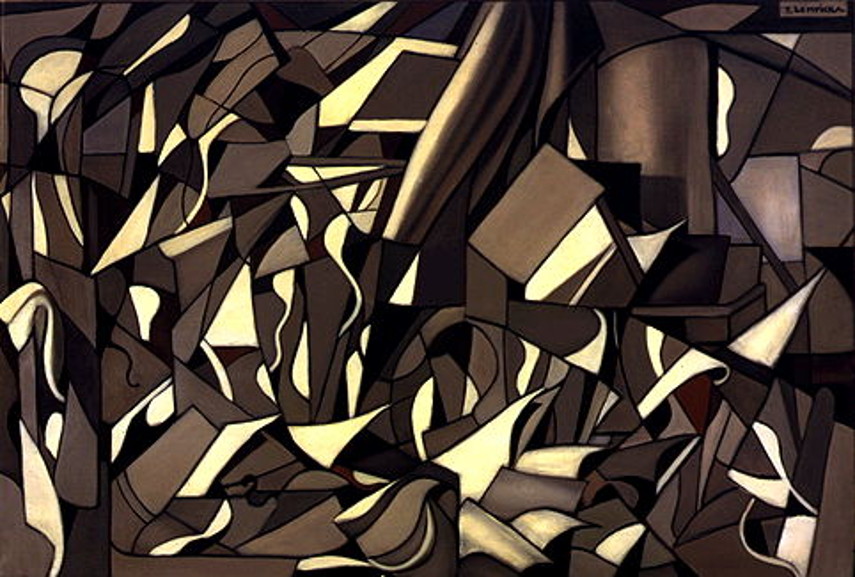 Final Phases of Her Life and Art
In 1978, Tamara de Lempicka moved to Mexico permanently, buying a beautiful house in Cuernavaca called "Tres Bambus". She hated the idea of growing old and in her last years sought the company of young people.
Tamara de Lempicka died in her sleep on March 18, 1980, with her daughter Kizette at her side. Following her own wishes, she was cremated and the ashes were spread on the top of the Popocatepetl volcano.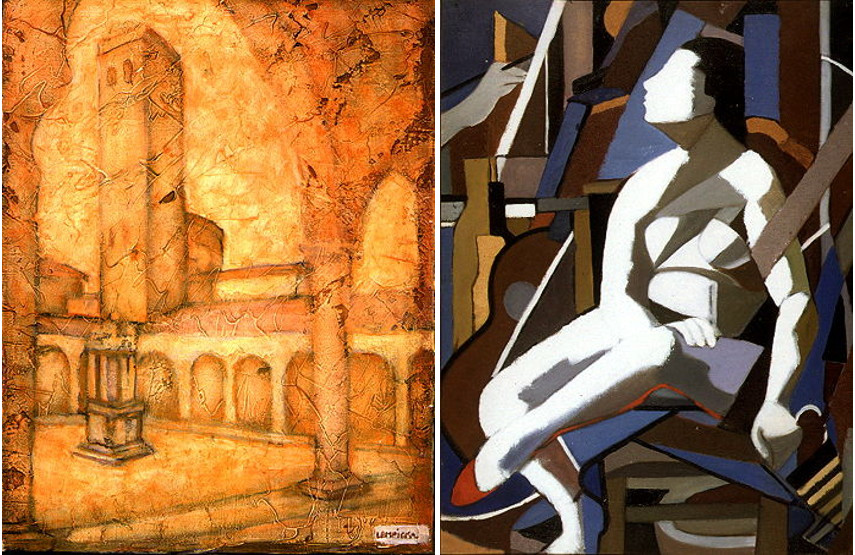 Tamara de Lempicka, a True Marvel of Art Deco
Lavish in a less visually complex way than its predecessor, Art Nouveau, Art Deco proved to be the ideal vehicle for Tamara de Lempicka's style. Despite its decorative quality, her brilliant work provided the painter with an outlet for unconventional self-expression. Tamara de Lempicka's art was truly a product of her era, a gleaming gem that marked the age between the two world wars.
Ultimately, Tamara de Lempicka also managed to do what countless feminist artists of subsequent generations attempted - to turn liberated female sexuality into the lynchpin of her art.
And she did so in glorious fashion.
Editors' Tip: Tamara de Lempicka: Dandy Deco
The beautiful and scandalous Tamara de Lempicka was the extravagant muse of art, an icon of the roaring twenties, and a successful painter of intensely sensual portraits that were powerfully sculptural with Cubist lines, embellished with sophisticated decorative elements. Cool colors, cramped spaces and stark contrasts between light and shade surround the unforgettable faces of rich, elegant, emancipated and theatrical women fixed in the existential melancholy of Tamara de Lempicka's oeuvre.
References:
MacCarthy, F., May 15, 2004, The good old naughty days, The Guardian [Mar 29, 2018]
Featured image: Tamara de Lempicka - Sleeping Woman. All images via delempicka.org.