Immigration is probably something that 2015 will be remembered for, since the European refugee crisis has been dramatically polarizing the public opinion (it inspired many great artworks as well, while photographers documented the suffering of the refugees, which is recently shown in World Press Photo of the Year). On the other side of the Atlantic, the controversy has been raised over Republican Presidential candidate Donald Tramp's plan to build a wall between the United States and Mexico (even Pope Francis reacted by saying that: a person who thinks only about building walls, wherever they may be, and not building bridges, is not Christian). These crisis and controversial ideas often influence the work of many politically engaged artists. Tania Bruguera is one of them and she will publicly gauge how the citizens of New York feel about immigration when she stages her performance piece Referendum in Union Square on March 6.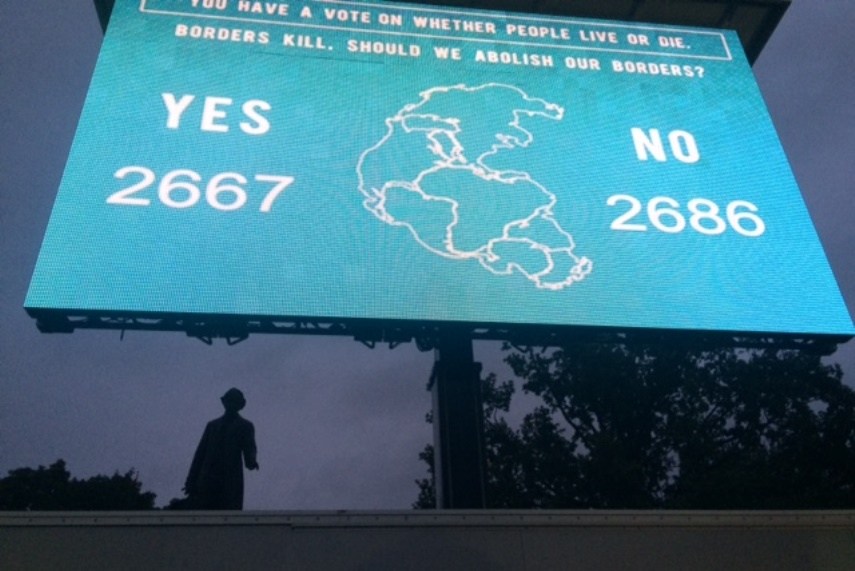 Tania Bruguera on Immigration Debate – Referendum
Tania Bruguera certainly knows a lot about the sufferings immigrants are going through when they move out from their home country. This world renowned artist is from Cuba, a country from which thousands of people fled to the United States due to political reasons. So, what this piece is really about? It was first conducted in Toronto, in fall, at Nuit Blanche festival. It has members of the public cast "yes" or "no" ballots on whether borders should be abolished. Bruguera and a number of volunteers will be present to speak with the public during the entire performance, which will be held from 10am to 8pm. The performance will take place in Union Square, and that location was chosen for logistical reasons as well as for its historical significance as the site of labor rallies and political protests. As Sara Reisman, the artistic director of the Shelley and Donald Rubin Foundation, which has organized and sponsored the performance said: It's a place of free speech.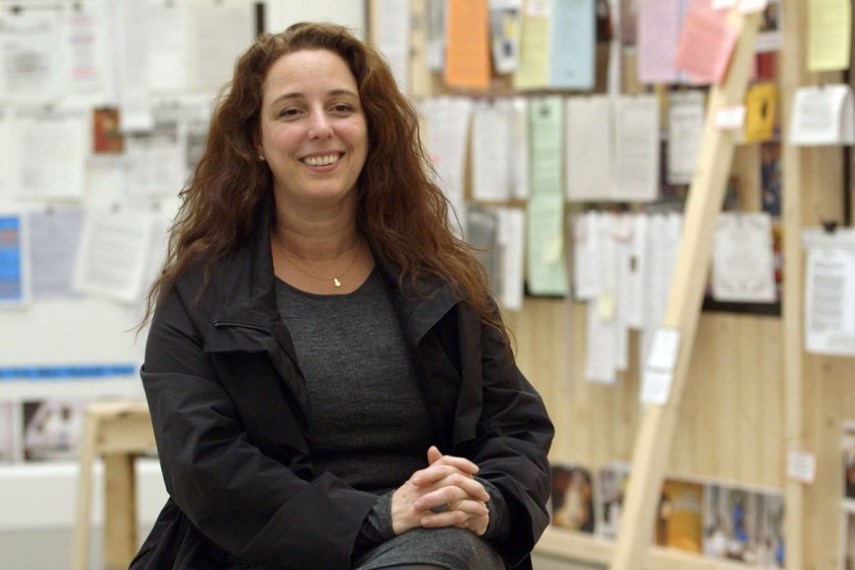 Borders kill, should we abolish our borders ?
When the piece was conducted in Canada, the vote was extremely close. Nobody knows what results we will see in New York, but in Canada 2,667 voted "yeas" and 2,686 voted "nays". And here is what Sara Reisman says about the referendum: It's a very personal interaction. She's trying to gauge people's opinions… she'll probably do some advocating. Bruguera herself will tally the votes, with the results regularly updated on a large LED board. And most importantly, the question is: Borders kill, should we abolish our borders? Referendum is part of a series of events linked to the exhibition When Artists Speak Truth… (through 18 March) at Rubin Foundations space in New York, The 8th Floor. Curated by Reisman, the show is multimedia, multi-generational look at political activism in art.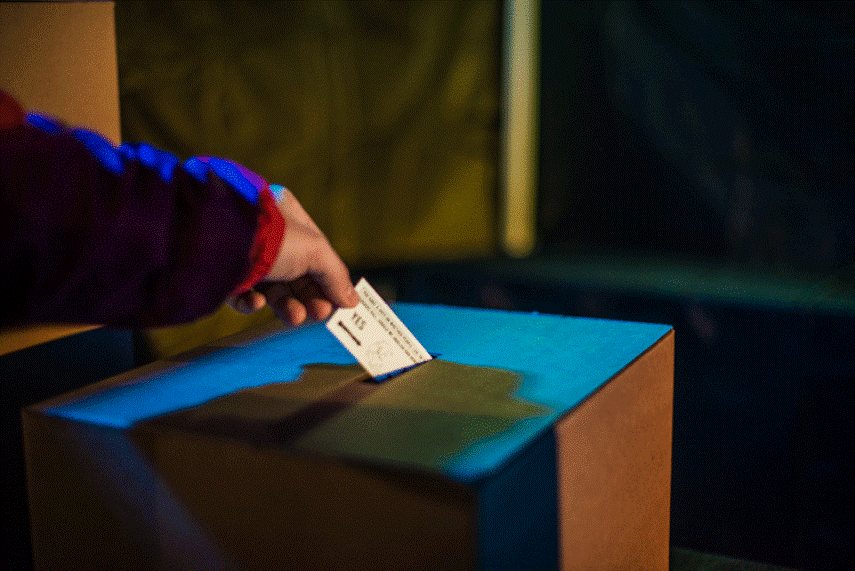 Tania Bruguera and Political Activism
This performance is a pure example of politically engaged art. But, this is not the first time Tania Bruguera is involved in political activism. Actually, she is known for her works that are based on clear political concepts. For her art, she was detained on May 24, 2015 in Havana, Cuba, after finishing the reading of her project, the Hannah Arendt International Institute for Artivism. This was not the first time she was arrested; but, whenever she has problems with authorities, there is a huge support from other artists, curators, museums' staff… She probably won't be arrested on March 6 in New York, but it will be interesting to see what the results of the referendum will be.
We would like to hear your opinion! Please comment on our Facebook page!
Featured Image: Tania Bruguera - Referendum in Toronto (courtesy of blogs.artinfo.com). All Images used for illustrative purposes only.