Famous Cuban artist Tania Bruguera was detained on May 24th in Havana, Cuba, only few months after she was detained by Cuban government authorities at the end of 2014 while trying to stage her performance piece Tatlin's Whisper #6. This time, Bruguera was arrested in her Havana home after finishing the reading of her project, the Hannah Arendt International Institute for Artivism. Although the new performance was believed to be part of collateral events of the Havana Biennial, this information was denied by artist's associates. The Bruguera's performance (a 100-hour long reading of Arendt's seminal book, The Origins of Totalitarianism) was scheduled to be part of the Havana Biennial; however the Cuban government servicemen apparently made everything possible to exclude Bruguera from the Biennial program. And they succeeded – the performance was not part of the Biennial, but took place at the same time, in the same city. When Tania Bruguera was detained at the end of 2014, many her colleagues, and other activist publicly protested, and called for the respect of freedom of speech. We will see how the world of art will react to the latest news concerning the detention of Cuba 's famous artist.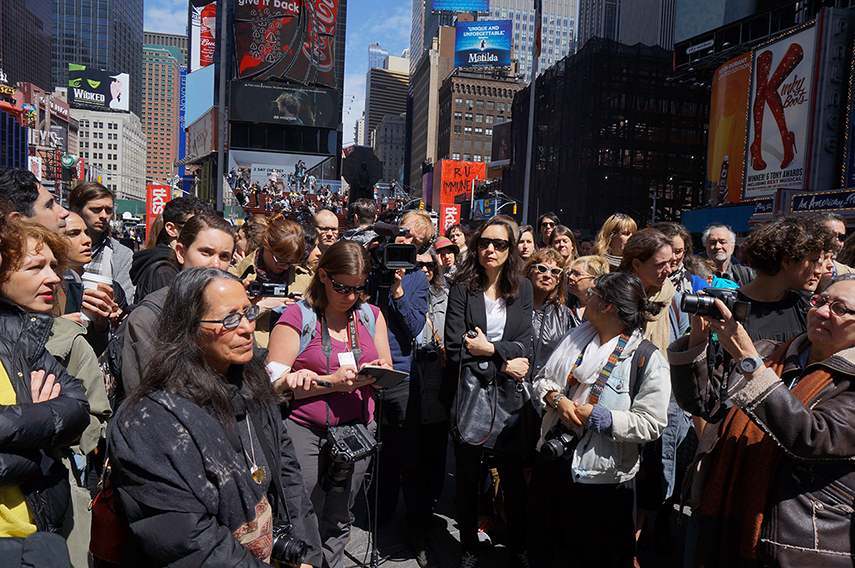 Tania Bruguera Arrest in Cuba
So, what actually happened on May 24th in Cuba? The reports and the news are contradictory, since no official statement was issued by Cuban authorities (in street art for example, artists are being detained quite often. Take a look at our article about 10 memorable street art arrests). However, artist's sister – Deborah Bruguera has been informing the public via Facebook about the circumstances of Tania Bruguera'a arrest. Parallel with the opening of the Havana Biennial, she started a 100-hour long reading of Arendt's seminal book, The Origins of Totalitarianism, on May 22nd. When the reading-performance began, the local Public Works department began working across Bruguera's home. This did not prevent some art world faces to attend, including art historian Judith Rodenbeck and the curator Pablo Leon Dela Barra. On Saturday, May 23rd, the artist went to the National Museum of Fine Arts for an exhibition opening; however she was denied entry. Finally, as the reading-performance (planned to last several days) was coming to its end - on Sunday, Bruguera was led away by police, reportedly detained. She came back home hours later. What is also important to mention is that many people (activists and journalist) are reported to have been detained as well. As Cuban government authorities started to work across Bruguera's home, many human rights activists (but performer's neighbors as well) attempted to protect Bruguera, and more importantly, her work. People wanted to see the public performance ending without censorship. Apparently, they failed, and many people were arrested, or prevented from reaching artist's home.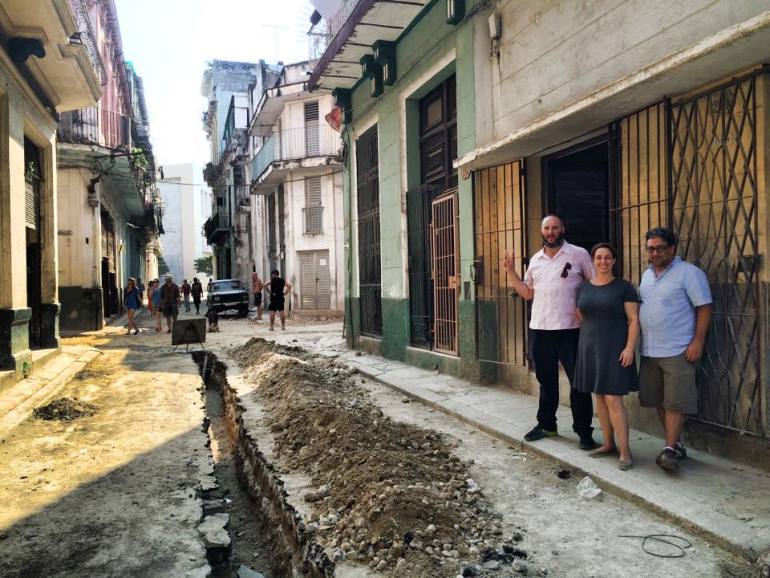 Freedom of Speech : Hannah Arendt and the Case of Tania Bruguera
Concept of freedom of speech can be found in many legal documents and international agreements. The most important one is Universal Declaration of Human Rights, adopted in 1948 by the United Nations. The right to artistic freedom is also on the list of basic human rights written in many legal documents adopted on state and international level (adopted by Cuba, as well). We all know it is not always and everywhere respected. But, in the case of Bruguera's arrest, isn't it ironic that the freedom of speech and freedom to art creation was violated while the artist conducted a reading-performance dealing with the Hannah Arendt's famous The Origins of Totalitarianism? This political theory masterpiece is about political systems completely controlled by the regime in power, where spaces for articulating different opinions are forbidden. Maybe, we could admit that she has conducted a perfect performance, despite the arrest. If we focus on the subject of this reading-performance, Cuban authorities' actions against this amazing artist made her an artwork. The text that Cuban artist read is irrelevant now.
Check out our article about 10 Cuban artists you should know!
For the latest news in the world of contemporary art, sign up for My Widewalls!
Featured Image: Bruguera in front of her house in Cuba (courtesy of images.14ymedio.com)
All images used for illustrative purposes only.