Tanis Saxby is a Canadian sculptor interested in and intrigued by objects which are often ignored by an ordinary person - flower seeds, bones, plants in decay. For her, these stand as symbols of poetry and intimacy, which she then interprets through delicate, minimalistic pieces, fragile and stark at the same time. They come as a result of an inspiration from the vulnerability of the human experience, and these examples will now be on view at Vancouver's Z Gallery Arts. In a way, the exhibition will be the artist's (self-)portrait, as she delves into the concept of intimacy and the discovery of the self.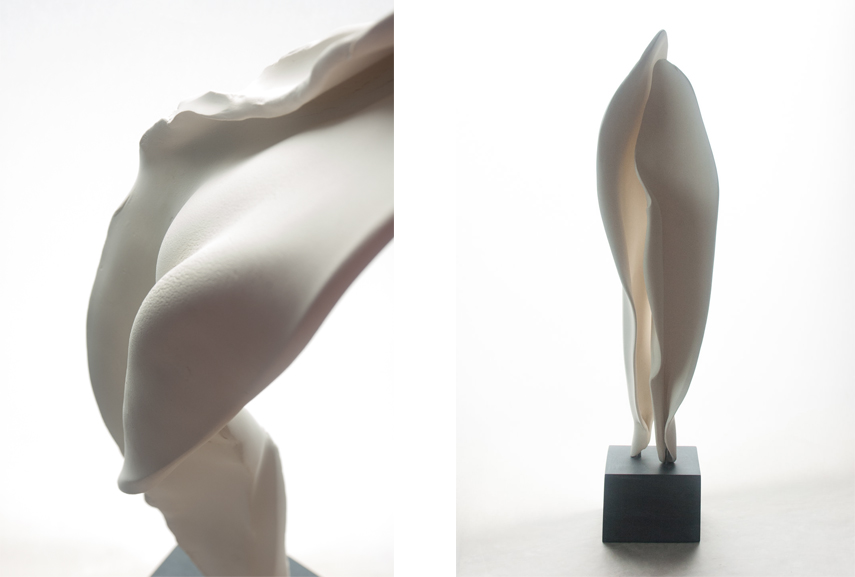 Intimacy
The latest showcase of Tanis Saxby is a reference, both erotic and relational. Here, we see her abstract shapes which suggest a human experience of intimacy, as we become participants in the quest to live through an open, equal and honest union. According to the artist, the light and space between forms and the observer become as important as the form itself. Another key role belongs to the materials which Tanis Saxby uses to communicate and connect with the viewer. This relationship is highly personal, as they express the way she feels as a woman and, ultimately, as human being. By carving and manipulating the surface of white porcelain, she creates shadow and line, resembling a painter's brushstrokes and colors on a canvas.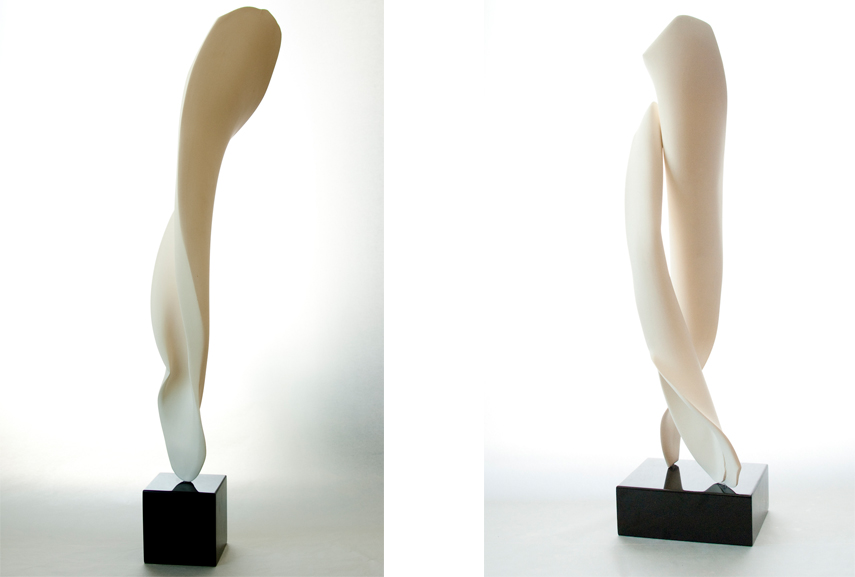 The Process of Becoming
When looking at Tanis Saxby's artworks, we can't help but admire the anatomical quality, which is often referred to as feminine. The artist welcomes that comparison, as she "tries to reflect both strength and authenticity in abstract shapes, suggesting rather than representing the female body." The cracks and folds in her pieces are enhanced and highlighted, presented as the "imperfections" that should be found beautiful, just like when it comes to an actual person. Smooth and sensitive, Saxby's sculptures evoke sensuality, a burning desire, a flame which will go on for eternity.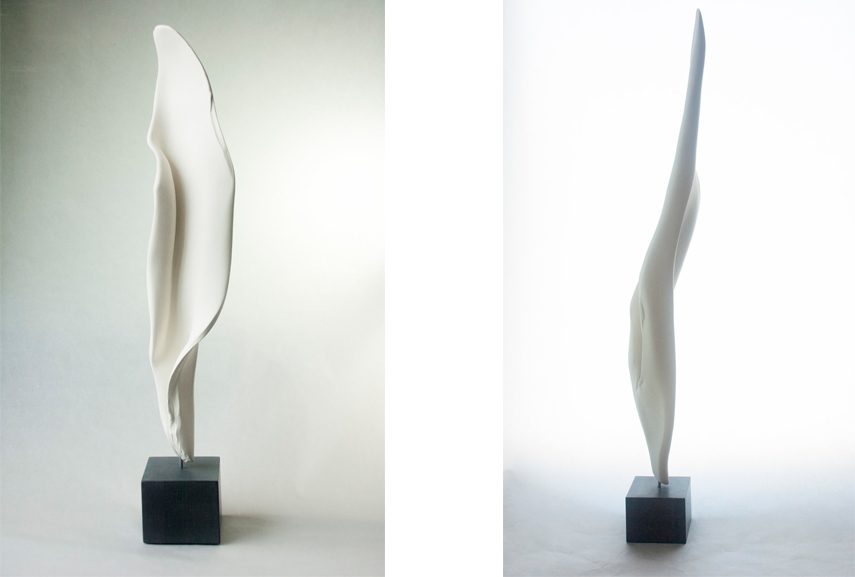 Tanis Saxby Art at Z Gallery Arts
Tanis Saxby started her artistic career as an apprentice, before studying at The University of Victoria and Kootenay School of the Arts in Canada. She was also awarded an international residency in France, in the same place where Picasso himself studied ceramics. Her artworks can be found in private collections throughout her homeland, as well as in the US and Europe. Intimacy, an exhibition of works by Tanis Saxby, will be on view at Z Gallery Arts in Vancouver, Canada, from September 28th through November 11th, 2017. The opening reception in presence of the artist is scheduled for September 28th from 6pm to 8pm.
Featured image: Tanis Saxby - Grace. All images courtesy the artist and Z Gallery Arts.