Relationship between art and life is both complementing and conflicting. Art can serve as a tool for exploration of the complexity of our existence on this planet, but when the reality becomes too hard to handle, art can also offer a passage to a different, brighter universe. Two exceptional artists and close friends Anaïs Ibert and Tanya Iskona explore the connection between art and life in a new joint show entitled Le Passage that's on view at Mi* Galerie D'Art in Paris. In order to achieve their mission, the artists employ an array of media including sculptures, photographs, collages and video artworks.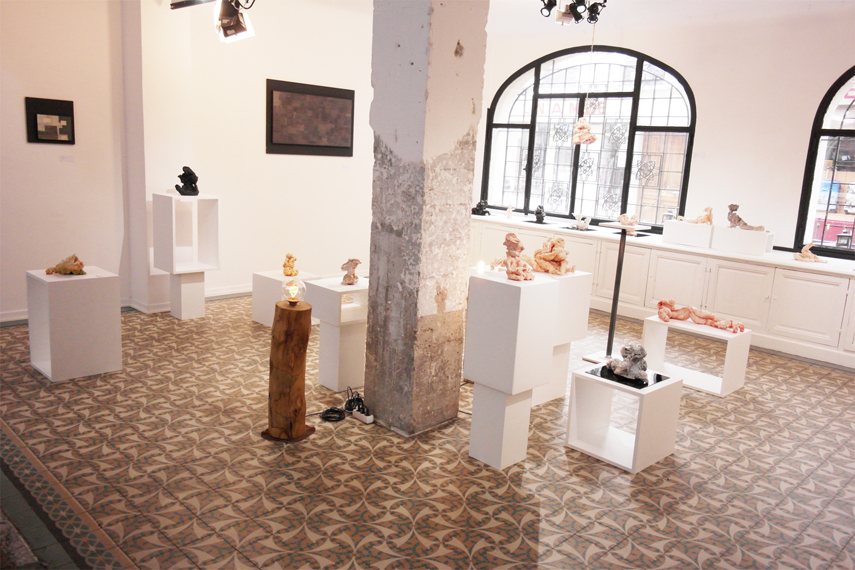 Human Nature in Sculptures by Tanya Iskona
Artworks by Tanya Iskona are strongly influenced by the artist's upbringing in Ukraine. She was only three years old when a nuclear power plant in Chernobyl, located only 110 km from her house exploded. The 1986 accident resulted in the artist's firm determination to dedicate her work to preserving our environment and our planet. Although she has experimented with a variety of materials, Tanya Iskona always returns to clay sculptures as the ultimate media of her artistic expression. The artist creates sculptures by using nothing but her hands which enables her to better feel the clay and become one with the material. In her entangled, fluid artworks, Tanya Iskona portrays various aspects of human nature and numerous ways in which we become one with the universe.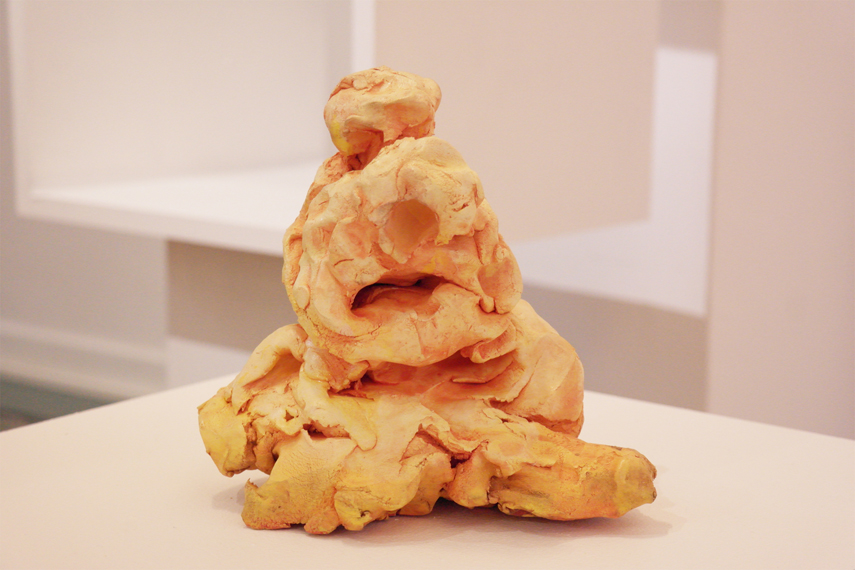 Paper, Wood and Film Collages by Anaïs Ibert
Multimedia artist Anaïs Ibert uses collages, photographs and video art to create a series of parallel universes inhabited by music, poetry and images. The artist's overlaying, large-scale collages represent an exploration of beauty of our evanescent world. Just like her paper and wooden collages, Anaïs Ibert's photo and video artworks capture the singular rhythm of every individual and place around us. Anaïs Ibert often collaborates with different directors of photography that each bring their unique sensibility to her pieces. At her latest Le Passage exhibit at Mi* Galerie D'Art in Paris, the artist presents an array of paper and wood pieces but also a film collage entitled Malaguena. In this intricate artwork, a series of tones, words and images overlay to convey the notion of traveling between various places and time periods.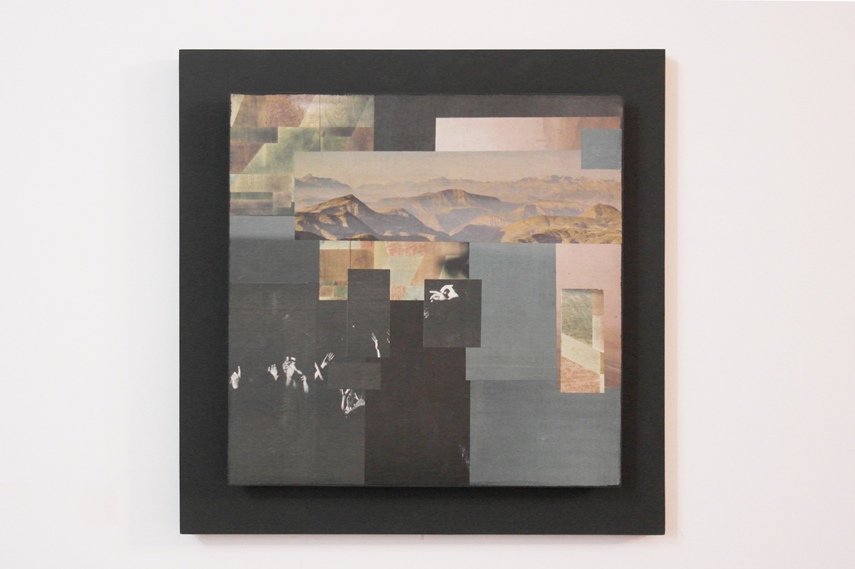 Le Passage to a New Universe at Mi* Galerie D'Art
Artworks that are currently on view at Mi* Galerie in Paris, depict the nature of our fast-forwards world that's often threatened by the human need for domination (that strives to destroy everything around us). Le Passage exhibition offers an escape from our harsh reality and simultaneously opens a passage to both new universes and a new type of consciousness. Le Passage, exhibition of latest works by Anaïs Ibert and Tanya Iskona opened on March 24th, 2016 at Mi* Galerie D'Art in Paris.
Featured images : Artworks by Anaïs Ibert and Tanya Iskona ; Images courtesy of Mi* Galerie D'Art