For the last twenty years, Tara Donovan has been using simple, mass-produced materials and everyday objects to create large-scale installations and sculptures. Known for her commitment to the process, she has earned acclaim for her ability to discover the inherent physical characteristics of an object and transform it into art. Her work creates otherworldly environments, invented topographies and seemingly organic structures from inorganic materials. Her first solo exhibition in Asia will soon be on view at Pace Seoul. Simply titled Tara Donovan, the exhibition will survey works by the artist from the past two decades, including her newest series Compositions (Cards). This latest body of work explores stratification as both a sculptural technique and a means to construct a two-dimensional picture plane.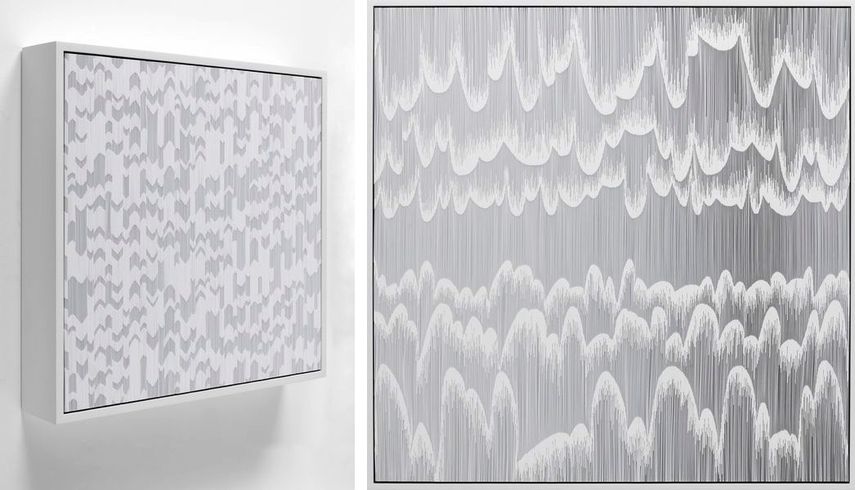 The Practice of Tara Donovan
The driving force behind sculptural compositions of Tara Donovan is always the unique material properties of the chosen material. Reminiscent of organic or molecular structures, her pieces are the result of the months or even years of searching for a method of assembly to generate complex, emergent phenomena. Using singular materials and adhering to rule-based systems, Donovan's work draws on the formalist histories of both Minimalism and Process art. Yet, at the same time, she had created a radically new practice embracing complexity and iterative processes. As the artist explains, her pieces are somewhat theatrical in terms of the placement in the space, how it is lit, or the amount of surrounding space.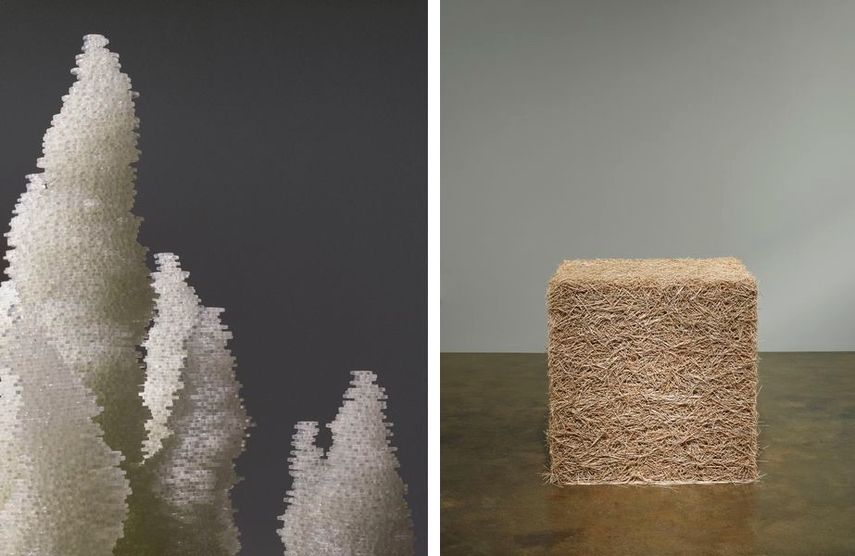 Exhibition Highlights
The exhibition will feature works from the Donovan's latest series Compositions (Cards), that was previously on view at Pace New York. It will also feature works from her series Drawings (Pins) that the artist has been working on since 2009. Donovan has used thousands of nickel-plated steel pins pressed into a white gatorboard to create shimmering gradients through the clustering of pins and their intersection with the light. Created with three-dimensional objects to create a two-dimensional field, both series blur the line between sculpture and drawing. The perception of the viewer from different vantage points is what these pieces greatly rely on. The exhibition will also include the artist's earliest cube sculptures comprised of amassed pins and toothpick forming a structural identity with gravity alone.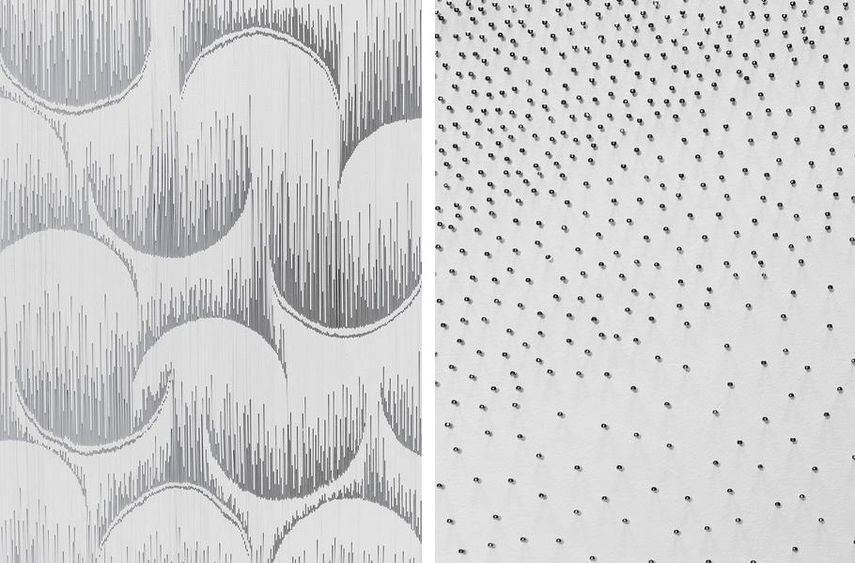 Tara Donovan Art Exhibition at Pace Seoul
Aiming to choreograph someone's experience of her work, the scale of Tara Donovan's pieces is always in relation to the human body. Thus, the surfaces of her work do often shift and follow the perspective of the viewer, allowing him to cycle between the perception of the parts versus the whole, and between the forms themselves and the surrounding light. The exhibition Tara Donovan will be on view at Pace Gallery in Seoul, South Korea from September 6th until October 22nd, 2017. The opening reception will be held on Tuesday, September 5th, from 6 to 8 p.m.
Featured image: Tara Donovan - Untitled (Toothpicks), 2004 (detail). All images courtesy of Pace Seoul.