Compared to Annie Hall and Georgia O'Keeffe for her particular fashion choices and described as "the child of Helmut Newton and Ellen von Unwerth" when it comes to her photography style. From this, one thing's for sure - Tasya van Ree lacks no talent, so whether she is reviewed as an artist, a vogue icon or even a former surfer, she's enough of an interesting character. She is someone with particular taste in everything she does, la bohème of the West Coast, a big hat lover, mysterious and elegant, just like her work. Tasya van Ree is sometimes described as a celebrity photographer, mainly because sometimes her subjects were, indeed, some famous faces (like Michelle Rodriguez and Kate Moennig), but the truth is that her visions strip them entirely from their Hollywood status and turns them into simple, honest models, set in raw, carefree environments that ooze with imagination and passion. Perhaps the best way to get inside the creative mind of this talented photographer is through her works, but first let's take a look at what we do know about her.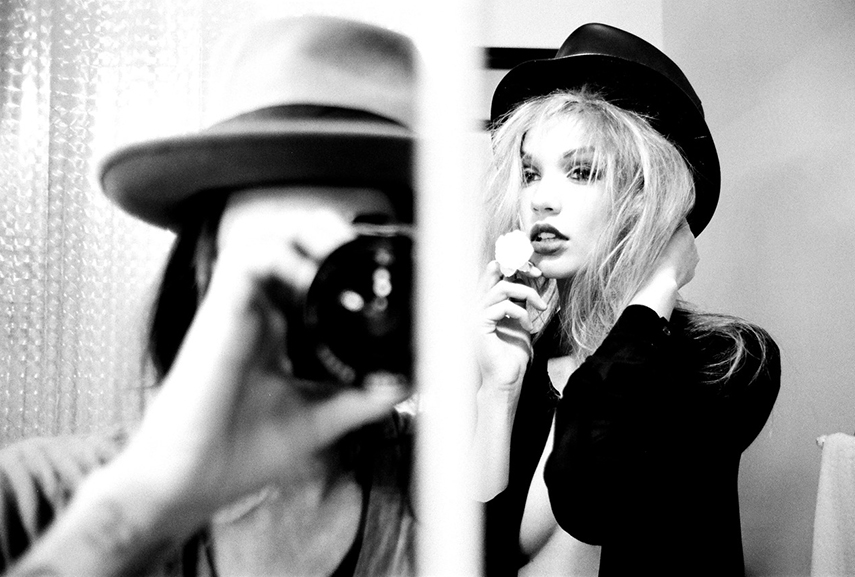 Tasya van Ree - A Wonder from Hawaii
Tasya van Ree was born in the town of Mililani, in Hawaii, in 1976. She was raised there, and at some point in 1994 she moved to Los Angeles, where she still lives and works. There, she now has a proper artist studio, where she creates art through many mediums - sculpture, drawing, painting, collage, film and, of course, photography. A former surfer, something not unusual for someone off Hawaii, she is also a toy collector, of which a proof is her 2014 A State of Mind & the Affairs of its Games exhibition, which consisted of 3x4-foot images of trucks, Cracker Jack boxes, alarm clocks, clowns and more childhoods relics. For a change, she worked with color photography, and it was duly noted that it carries the same alluring energy as her monochromatic images. In her work, the romantic that she is, Tasya van Ree often incorporates writing, as an additional explanation of the meaning behind her visual interpretations. Thus, her works appear as excepts from her diary, something that she herself admitted. Her videos are equally filled with desire, telling stories of couple in search for love, happiness, encounters.
The Art of Passion and Lust
Much of Tasya van Ree's art is done in black and white, in strong contrasts and the spirit of the 20th century pictorialst photography, at times. About this, the artist said "There is this undying interest with the traditional seduction of black and white film. It captures the internal dialogue of whatever it is that you're shooting, and exhibits it in a revealing way. I think there's something quite alluring about it. Something genuine. In her own words, Tasya van Ree is a self-proclaimed hopeless romantic who is obsessed with symbolism and dreams, and many of her photographs convey just that. As she usually photographs people, she tends to capture their "candid gestures, pondering expressions, seductive revelations, playful demeanors." These images could be described as poetic, erotic, deeply personal, intimate, romantic, dark, glamorous, cinematic, gitty, Slightly but tastefully voyeruistic, flailing between a dream state and reality - free-spirited, like the artist herself. She is one of the few artists who also remained faithful to analogue photography and the good old filmstrip, the darkroom, the traditional printing processes that give this kind of image-making a certain vintage flair.
More recent images of Tasya van Ree explore the notions of daydreaming, memory, consciousness
Amber Heard - An Eternal Muse
To van Ree's own admission, it is Amber Heard, her former lover and most frequent model, who will forever be an inspiration. She describes their relationship as both romantic and philosophical, in a way where the actress became her muse. During their relationship, between 2008 and 2011, van Ree frequently photographed Amber Heard, in an entire variety of settings, atmospheres, moods. They also made a number of video artworks together, reminiscing modern-day film noir, in which Amber Heard starred as the sexy, seductive mistress in provocative lingerie, an intriguing figure in the night, or simply the subject of a creative exploration. This particular period in van Ree's career is considered to have produced her strongest works, which came as a result of a relationship between an artist and a model that goes beyond pure artistic collaboration.
"There was something about her [Amber Heard] that I couldn't quite understand. It was beyond her physical beauty, she captured something inside of me artistically. We instantaneously formed a connection and the documenting then began. I think there is a degree of trust that anyone must have with you when you 'intrude' into their life with a lens."
A Tasya van Ree Video Featuring Amber Heard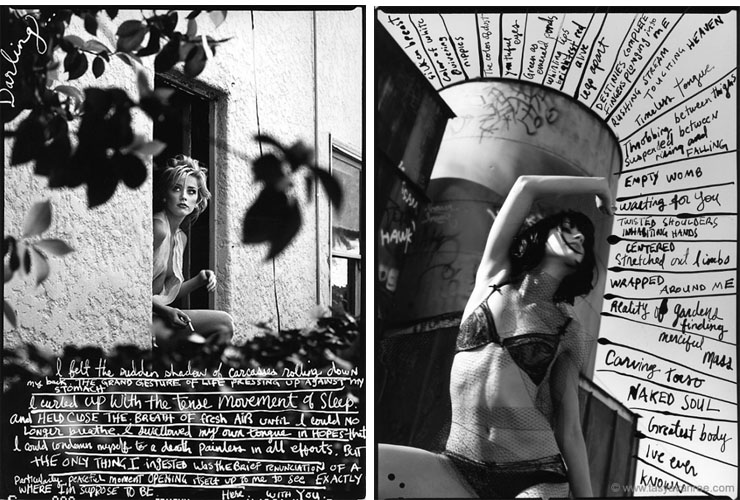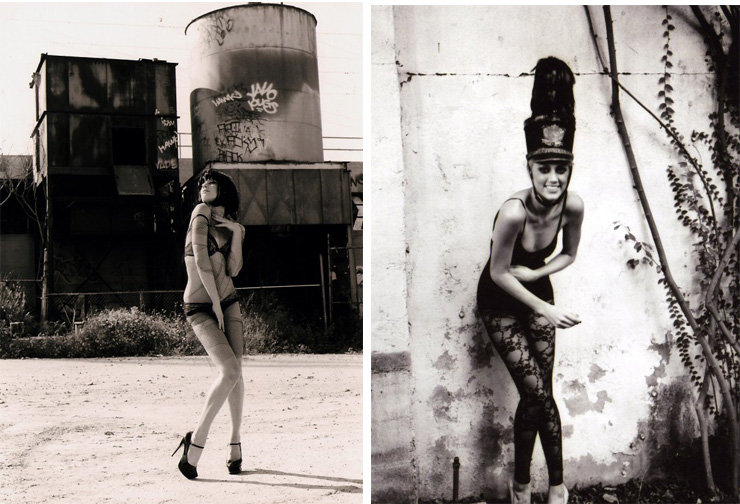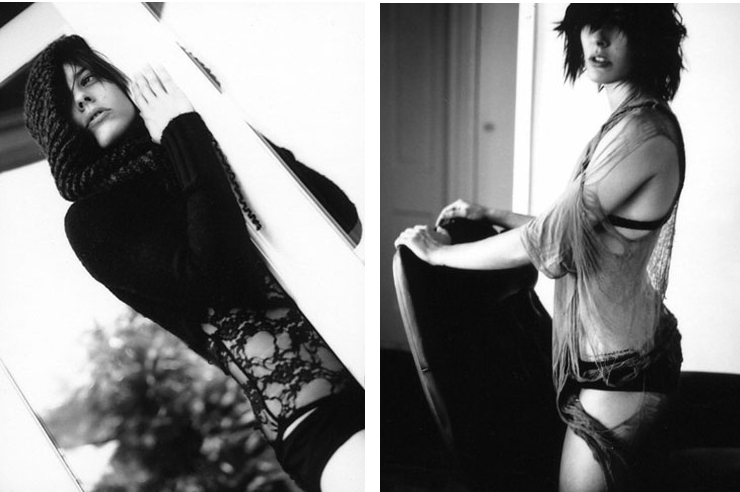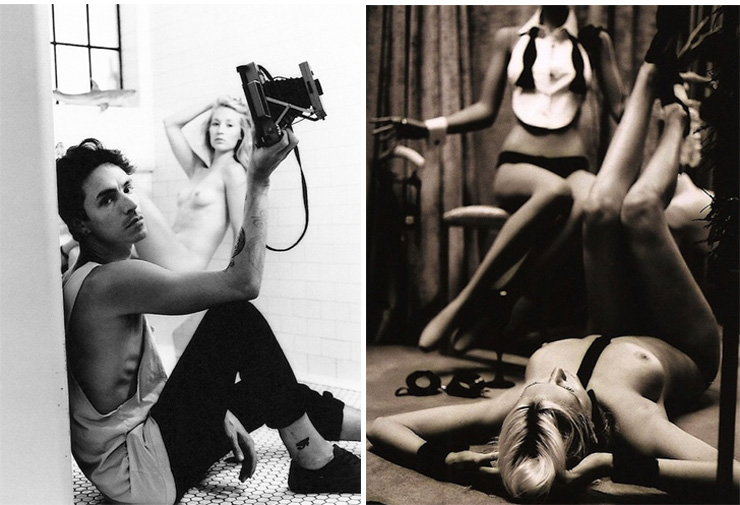 All images copyright Tasya van Ree