The unstable concept of "memory" as the foundations upon which we build our idea of the self across time creates for Tatiana Trouvé the prospect of metempsychosis of the self through continuous rewriting and re-examination. Currently residing in Paris since the mid 1990s, Trouvé is an Italian-French artist born in Cosenza who spent much of her early years in Dakar, Senegal before moving to Nice, France and then the Netherlands. Arguably, it is from this geographically and culturally fragmented background from which her work evidently derives its nuance. Trouvé's latest exhibition House of Leaves at Galerie Perrotin, and her first in Hong Kong, continues her exploration with the fragmented composition of history, fiction and memory through a new series of sculptures and installations entitled The Unremembered [Les Dessouvenus].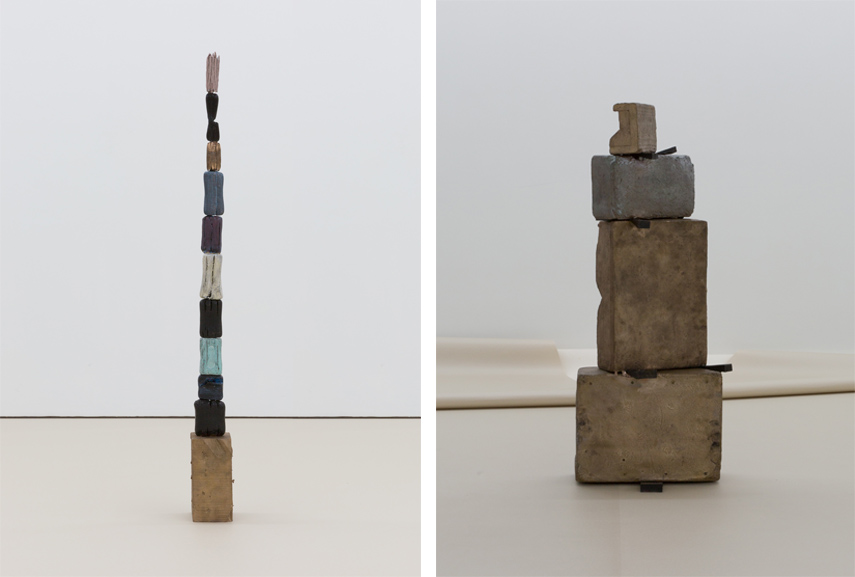 Tatiana Trouvé - House of Leaves
One of the primary explorations within Trouvé's work is an interest in the negotiation between historical and fictional "memory". Within House of Leaves Trouvé utilises and manipulates the act of mapping and data-collection as she has explored in previous works such as Desire Lines (2015) and Bureau d'Activite Implicte (1997-2007) in order to examine this subject. In Trouvé's project with the Public Art Fund in New York, Desire Lines, she engaged with the mapping process in the form of tracking 212 ways in which one can walk through Central Park, creating spools containing rope the length of each route. Similarly, her decade long project Bureau, consisted of a series of constructed identities and personal histories in the form of fabricated C.V.s and documents of the artist's 'activities', work she was making or planning to make as an unknown artist. In both of these projects the preoccupation was that which was not explored, what has not been done, walked, achieved etc. By highlighting the plethora of possible "routes", both physical and experiential, Trouvé presents the limits and a frustration with the containment of the personal experience.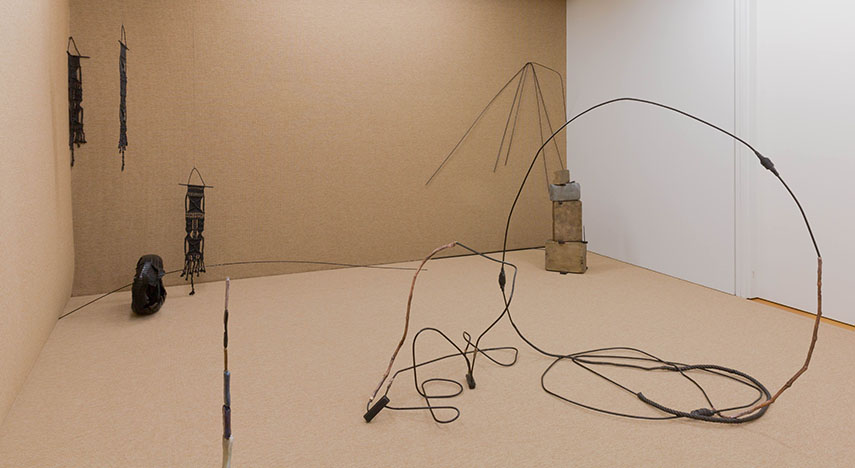 Mapping, Data-Collection and the Composition of Histories
The sculptures and installations within Trouvé's current exhibition at Galerie Perrotin continue this interest with mapping, data-collection and the composition of histories, although in a broader, less personal scope. Within the central exhibition space are a series of assemblages that appear to be fragments of cardboard boxes. However, these pieces are actually bronze casts, folded and placed together to form four interconnected sculptures. Upon each of these pieces is inscribed a fabricated "history" presented through fragmented data of varying configurations. One of these works traces elements of a mission undertaken by NASA in 1973 and another presents the names of female characters within Italo Calvino's novel Invisible Cities (1972). The title of the exhibition is also interesting in this instance as a possible reference to Mark Z. Danielewski's novel House of Leaves (2000). In this vein, Danielewski's work with it's fragmented ergodic form places the reliance on the reader to compose the narrative from an abundance of sources and references, many of which impersonate an academic style yet referencing fictional books, films and articles. This is essentially the same technique used by Trouvé within her work, alluding to the authentic within a substantive narrative framework to infuse her histories with a tone of the sincere.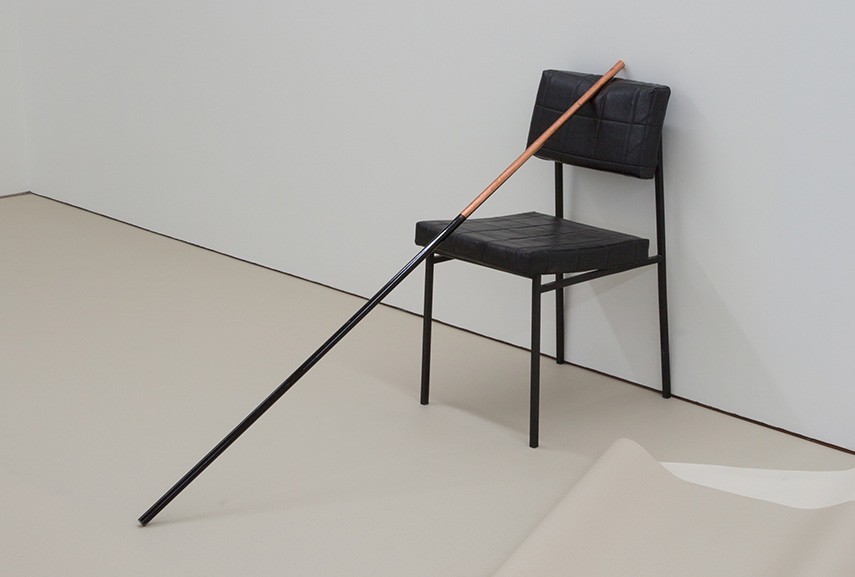 Transforming Narratives
Alongside highlighting the fragmented nature of both personal and collective histories and memory, Tatiana Trouvé's work also heavily focuses on how time manipulates and reconfigures these narratives. In this regard, the loss and deficiency of memory is compounded by the beginnings of each narrative being figments of Trouvé's imagination and through a lens of chronological and contextualised presentation they take on new legitimacy, becoming true histories of the potential. Furthermore, there is a heavy note of disconnection within the exhibit drawing upon the gradual loss of the past penetrating the present and in which events, character and things become distorted. In this regard, the sculptures themselves although presenting box-like form are hollow and incomplete, a shadow of a shape - or a memory.
House of Leaves ultimately forms a mature progression of Trouvé's practice, broadening the scope of her thematic exploration and conceptual execution. In this vein, it is evident to see where she wishes to diverge her dialogue with the concept of time, history and fiction. However, there is a sense of transition within The Unremembered [Les Dessouvenus], in so far as, in my opinion, the execution of the work does not possess the conceptual clarity of her earlier pieces and in this sense, although utilising the vague does articulate the subject matter, it has not yet been harnessed to it's utmost potential.
House of Leaves runs through to 17th May, 2017 at Galerie Perrotin, Hong Kong.
Featured images: Exhibition View, Tatiana Trouvé "House of Leaves" at Perrotin, Hong Kong. Courtesy: Perrotin and the Artist.