Going under a street name ABOVE until recently, Tavar Zawacki is regarded as one of the main pioneers and influences in the development of the Street Art movement in Paris. His proliferation of an arrow icon and style characterized by the use of bold colors, geometric patterns, Op Art elements, and trompe l'oeil illusion had an impact on a whole new generation of street artists. After moving to Berlin in 2014, the artist has gone through a deeply personal and creative introspection that led him to reveal his name and face. At the same time, he has transitioned into newer areas of his creativity with a fearless attitude, breaking many barriers that blocked his true visual style to come forth. The result of this transformation will be shown at Galerie Urban Spree, in the exhibition titled Metamorphosis. Parallel to this show, the artist will release a monograph under the same name, covering the last three years of his work.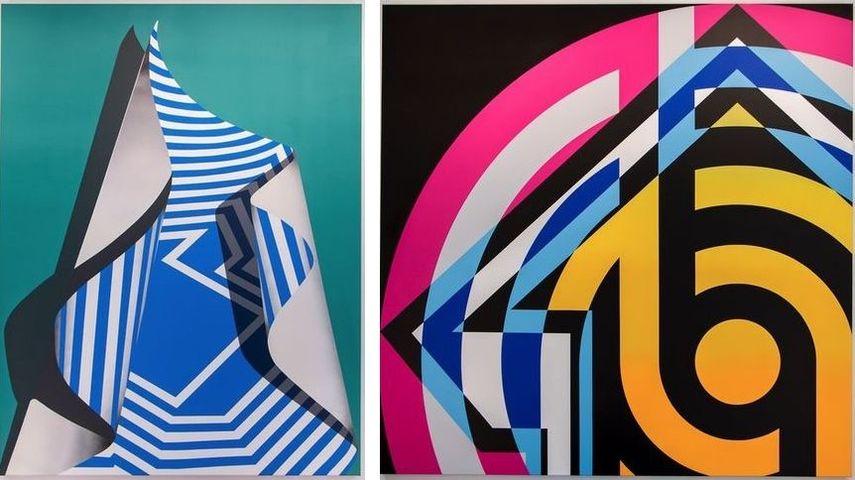 The Metamorphosis
Metamorphosis is about a transformation from one state into a newer dynamic one. That is exactly what the artist Tavar Zawacki went through. With a lot of brutal honesty and conviction for growth, the artist was able to let go of fears that were stifling his creative progression. During this metamorphosis, Zawacki has managed to unblock his personal sensors become valiant in painting in styles he was previously too reluctant to explore. This process resulted with a new body of work focusing on four different, and distinct styles of painting, each having a unique personality. The twelve works featured in the exhibition completely encompass his current interests. While the restricted black and white designs display his attraction in sharp contrasting Op-Art visual effects, the CMYK designs are full of color achieved from overlapping secondary and tertiary shapes. The style of trompe l'oeil has been complemented by the manipulation of shadows and illusion of depth, while the final painting style explores the relationship between straight and curved lines.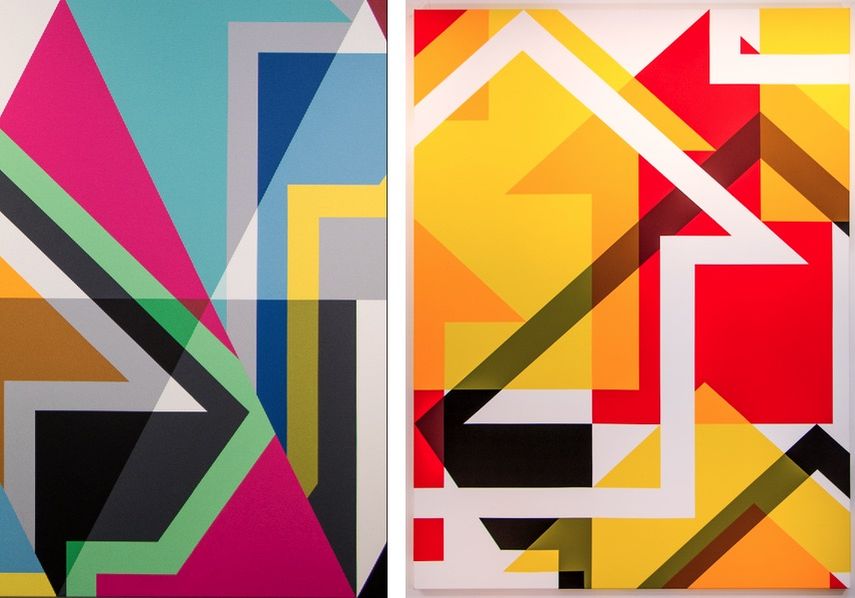 The Second Monograph
A second published monograph by Tavar Zawacki and the first one published under his real name, Metamorphosis covers the last three years of his work, from his seminal 2014 Remix exhibition in Detroit at Inner State Gallery to this latest and most ambitious show to date at Urban Spree Galerie. Covering all his outdoor murals during that period, the book illustrates his navigation between his indoor and outdoor works and the influences thereof. In this very personal account of his creative process and thinking, the artist shows that painful disruptions are essential in creating something new and meaningful. The book will be published by Urban Spree Books in September 2017.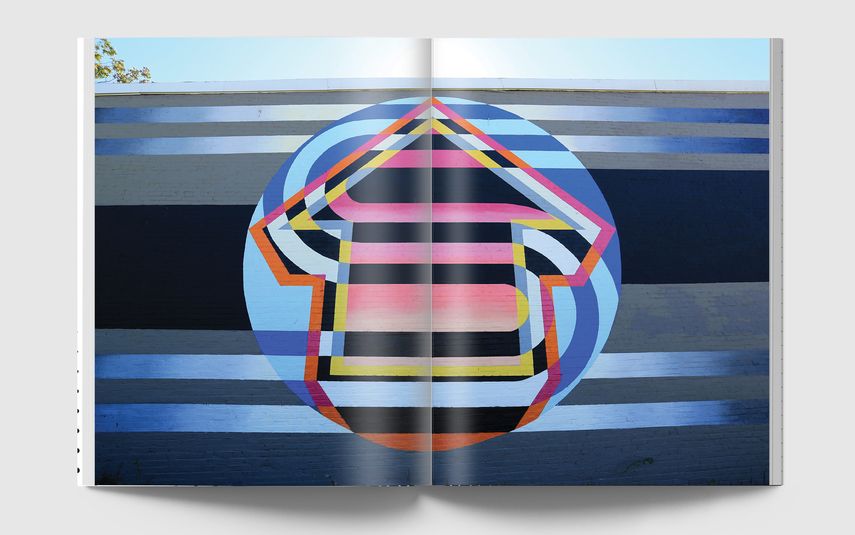 Tavar Zawacki Art Exhibition at Urban Spree
Stepping out of his creative comfort zone, Tavar Zawacki has managed to push forward in these styles of his creative interest. After taking inner inventory of what no longer served him, he took these styles to a higher, more refined level. The exhibition Metamorphosis will be on view at Urban Spree in Berlin from September 8th until October 8th, 2017. The opening reception will be held on Thursday, September 7th, from 7 p.m.
Featured images: Tavar Zawacki - Metamorphosis, Credits Gabriel Sousa. All images courtesy of Urban Spree Gallery.