It's been ten years since VOLTA NY first invited solo artist projects in order to promote them to a large audience. Since its debut in New York in 2008, Artistic Director Amanda Coulson re-conceived the format as a rigorously curated boutique event, turning it into a force to be reckoned with in the world of contemporary arts. By setting the stage for solo-booth presentations, VOLTA turned the attention of art collectors and enthusiasts back to the artists and their works, re-inventing the fair experience and giving way to the evolution and bloom of many talents out there.
To say that the 10th edition of the event is huge is something of an understatement, as the VOLTA team went all in this year to present the very best of modern-day artistic creation. One of the highlights certainly includes YOUR BODY IS A BATTLEGROUND, the second iteration of VOLTA NY's critically acclaimed Curated Section. Curated by Wendy Vogel, it spreads across a 2,600-square-foot space at the heart of the fair. Of course, the whole exhibition offers plenty to see as well, which is why we had Team VOLTA pick their favorites this year. Because choosing only one artist was fairly hard among so many talented creatives, they picked a couple, giving us a heads up about who to pay particular attention in the midst of the ten-year celebration.
Here are Team VOLTA's Favorite Picks!

Chris De Angelis, VOLTA Managing Director
Faig Ahmed (presented by Sapar Contemporary, New York)
What's not to like about deconstructed carpets? And I love how he blends digital imagery with archaic craft.
Federico Solmi (presented by Luis De Jesus, Los Angeles)
Because of its "immersiveness", which I think is going to make for a really outstanding booth. The installation looks amazing. I think it's gonna be a looker.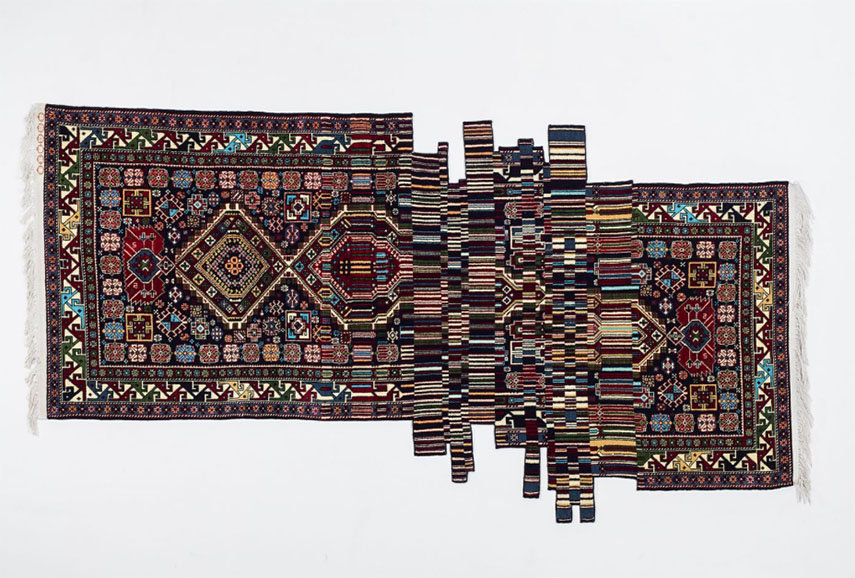 Rachel Mijares Fick, VOLTA Producer
Sable Elyse Smith (MoCADA, Brooklyn)
Smith's work is filled with poetic and charged nuances that give the viewer unique, empathetic insight into the emotional trauma around the American prison system and those collaterally affected by it.
Liz Jaff (robert henry contemporary, Brooklyn)
In this very digital age where many of us are addicted to staring into screens, Jaff's paper folds, cuts, and incisions are a mental repose from the world of spectacle.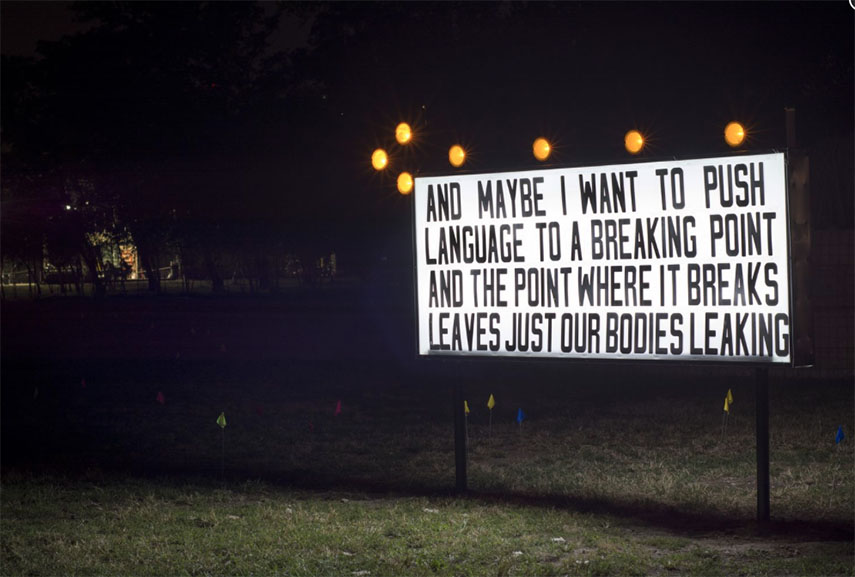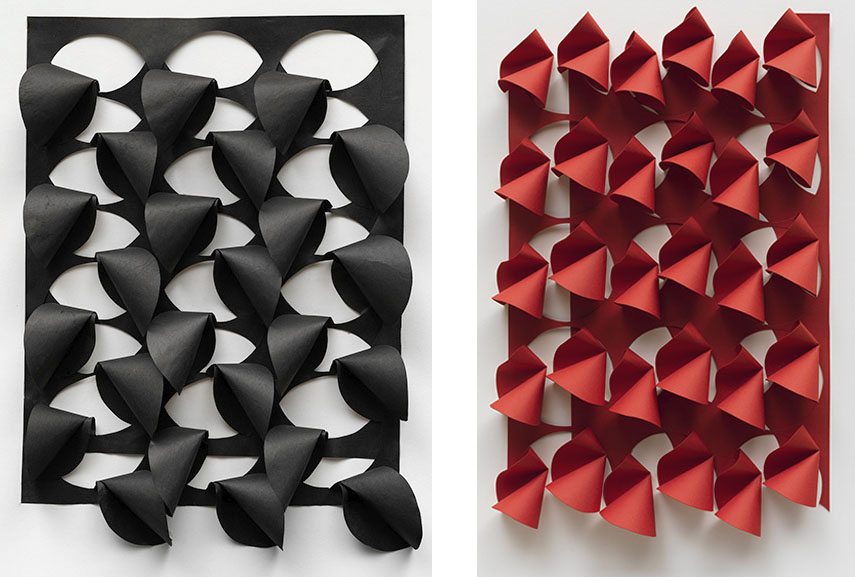 Kerstin Herd, Project Manager
Dan Voinea (Slag Gallery, Brooklyn)
I always like the artists Slag shows and they've been with us for so many years. I'm kind of drawn to Romanian painters and Dan Voinea's "eerie tone underpinning (his) works and their mysterious depths."
Sandra Muss (OCP, Brooklyn)
She and the gallery is a first time exhibitor. And I like the fact she collects objects from all over the world. The series she shows at the fair revives 19th Century industrial doors that are marked by decades of factory life. She re-imagines these doors as gateways to other dimensions — new experiences in life. I'm looking forward to see them in person.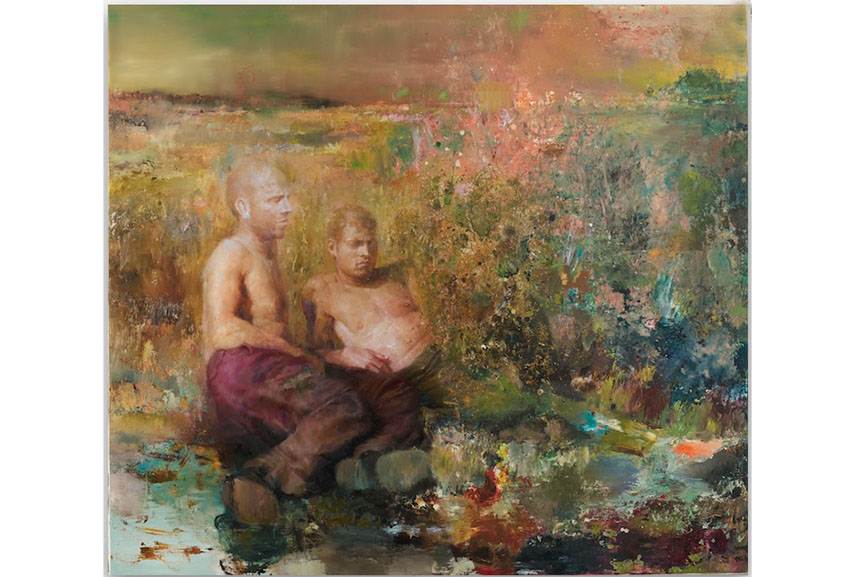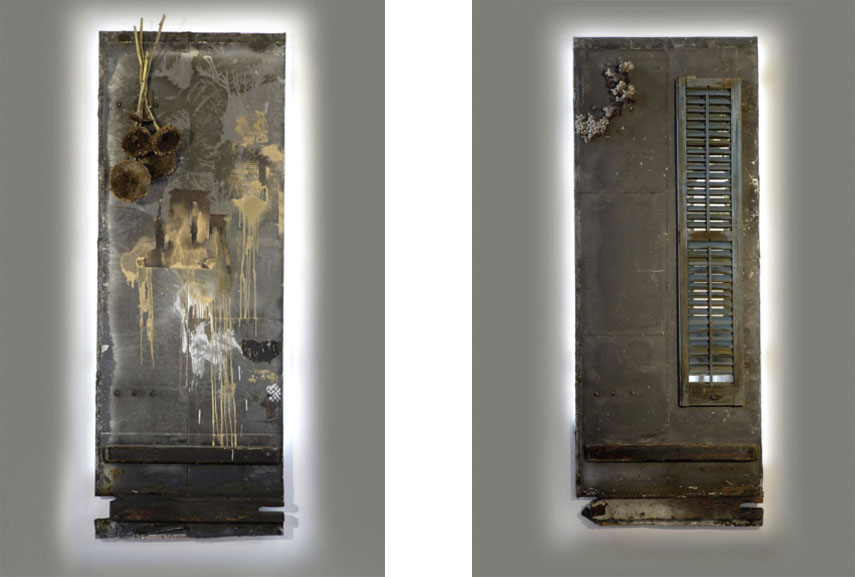 Brian Fee, Press Manager
Beatrice Wanjiku (ARTLabAfrica, Nairobi)
Her gallerist Lavinia Calza introduced Beatrice's works to me at 1:54 NY last May, and I was quite taken by the deep psychological energy reverberating from her portraiture. This practically emanates from the canvases. Plus, Beatrice has been selected to show at Personal Structures: Crossing Borders, an official Collateral Event to this year's Venice Biennale.
Joiri Minaya (Casa Quien, Santo Domingo)
I've know Joiri for several years now — we were introduced by Caribbean-based colleague and "ray of sunshine" Holly Bynoe — and since that auspicious encounter, I have followed her interdisciplinary career, which centers on contextual subjectivity and otherness, specifically the construction of the female subject in relation to nature and landscape and filtered through an exoticized gaze. Whether performance, installation, or video, Joiri's literal body of work feels very fresh and extremely relevant.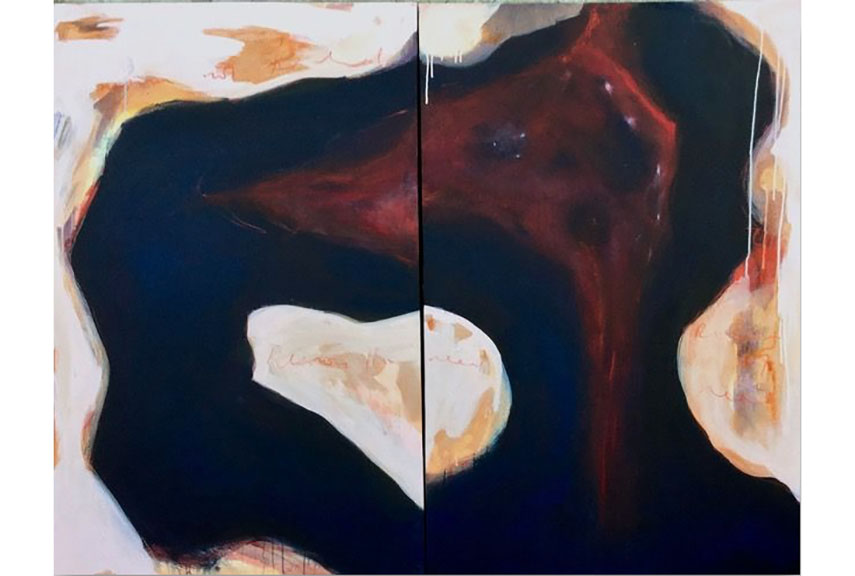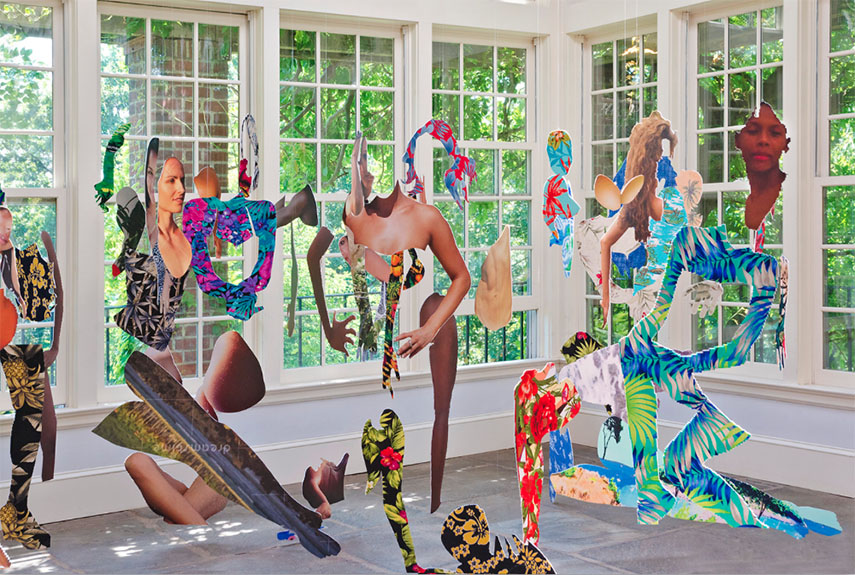 Jon Murray, Production Coordinator
Yanzi Zhang (Galerie Ora-Ora, Hong Kong)
I am drawn to the repetitive and modular format of the images and how they either reinforce or invert my expectations of natural and made-made structures — the "pill", the grid, the spiral, the bleeding — and how one derives personal or political meaning from these compositions that illustrate a relationship between the singular and the whole.
Joshua Smith (Muriel Guépin Gallery, New York)
The work makes one aware of how scale acts as a boundary between real and imagined space. Since the viewer is unable to literally walk on the miniature streets or enter scaled-down buildings, he or she is forced to reinvent their relationship to the objects and create new ways of seeing and interacting with "reality".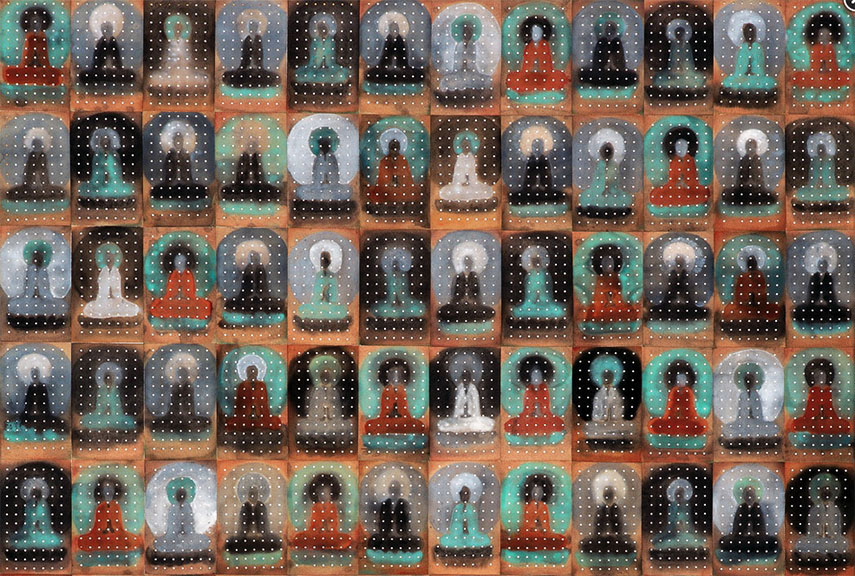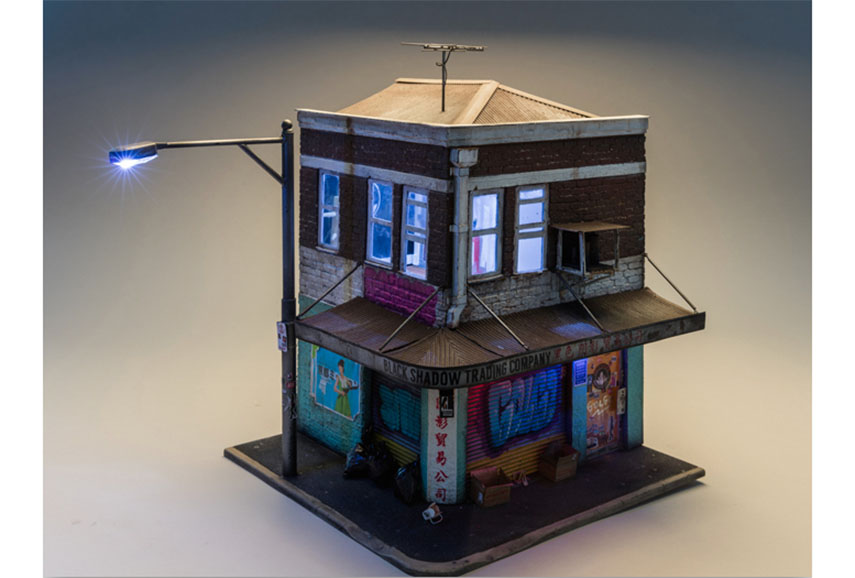 VOLTA NY will be held from March 1st through 5th, 2017, at Pier 90 in New York City.
All images courtesy VOLTA.