Art is known to imitate life, and in some cases to even transcend it. When it comes to digital art and the artistic production of teamLab Japan, this notion is taken to a whole new level. The collective continues to enrich our lives with immersive installations that provide us with one-of-a-kind experiences, and three of them will soon be presented at PACE Gallery in London. Entitled Transcending Boundaries, the exhibition will feature two never before seen works that celebrate the possibilities of technology in terms of art and engage the viewers in the exploration of themes such as creativity, play, life and fluidity.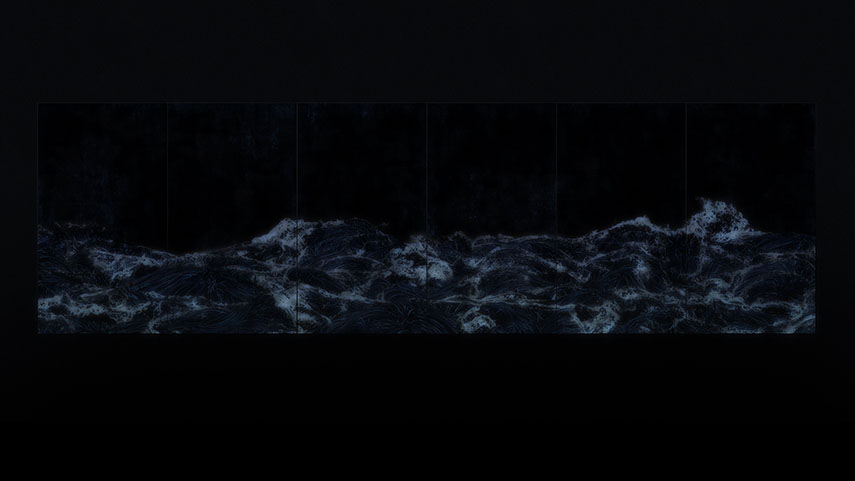 Creating Digital Worlds
For over fifteen years now, teamLab Japan has been employing a group of ultratechnologists to navigate the confluence of art, technology, design and the natural world. Founded by Toshiyuki Inoko, the collective bases its practice on a distinctly Japanese sense of spatial recognition and human behavior in the information era, proposing innovative models for societal development. In their latest event, they push the limits between artwork and exhibition space along with the viewers, by employing interactivity and curiosity. Out of the three rooms their installations will occupy at the event at PACE in London, the largest will include six works and feature Universe of Water Particles, Transcending Boundaries, a virtual waterfall that extends beyond the gallery wall onto the floor, flowing through the space and around the feet of the viewer. Furthermore, it engages with the concept of Ultra Subjective Space, central to the practice of teamLab Japan, referencing the non-perspectival depiction of space in premodern Japanese art and situating the viewer directly within the realm of the artwork.
Transcending Boundaries
The second room will offer Dark Waves, a simulation of the movement of waves based on the behavior of hundreds of thousands of water particles. These waves are created in a three-dimensional virtual space, pointing out that water is a living entity that draws the viewer in and suggests an intrinsic connection with nature. Finally, in the last room, the darkened space is transformed by the presence of the viewers themselves, which will activate Flowers Bloom on People, another brand new work. The human body becomes a canvas for projections of flowers which are in a process of continuous change - growing, decaying and scattering in direct response to the viewers' movements.
teamLab Japan at PACE Gallery
teamLab Japan at Pace Gallery London
Transcending Boundaries, an exhibition of digital works by Tokyo based teamLab, will be on view at PACE Gallery in London, England, from January 25th through March 11th, 2017. This will be the group's third show with the gallery, which has been representing them since 2015. Permanent displays of the collective's art are on view at the Living Computer Museum, Seattle; National Museum of Singapore, among other venues.
All images courtesy PACE.