Mtendere Mandowa, or just Teebs, as he is better known, is an American electronic producer and artist. Teebs is a big name in the world of electronic music and experimental hip-hop.  Within the music industry he is widely known as a musician and producer. Yet, he is also a visual artist, who is recognized for his large-scale paintings. His career in music industry and his artistry are deeply connected. It's not only the same motifs that link Teebs' artistic expressions, but also his painting practice that creates minimalist visual soundscapes is intrinsic to his music production. After the release of the Estara album, Mtendere redirected his creative focus into completing the body of work that would later be exhibited. New Image Art Gallery in West Hollywood is organizing an exhibition of paintings by Teebs, entitled Overgrown. This solo show is the most captivating solo exhibition of the artist to date.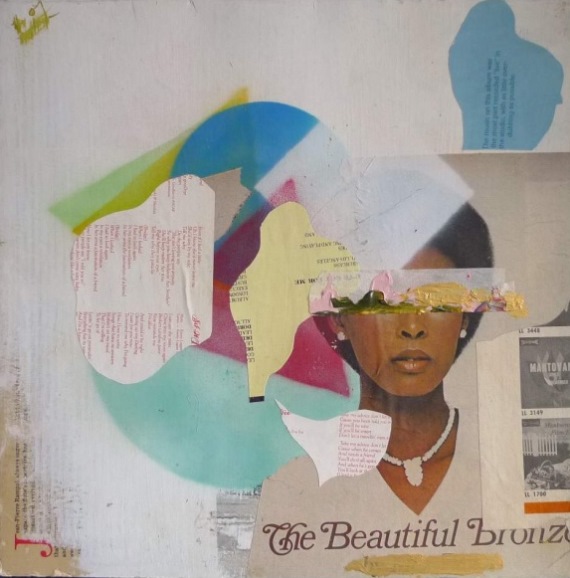 The Art of Mtendere Mandowa
Mtendere (which means Peace in Chichewa language) Mandowa was born in Bronx, New York, with Malawi and Barbados origins. He grew up on the American East Coast, and since his early childhood, Teebs began to develop his musical skills. His notoriety grew as his affiliation with the My Hollow Drum Collective and online radio station Dublab helped to expand his network and following. As he moved to Los Angeles, his career progressed. He cooperated with Flying Lotus and fellow LA beatmaker Samiyam. Since this time, he toured the globe and released two albums – Ardour and Estara with much success and acclaim. After the release of these albums, Teebs focused on painting and on works that will be exhibited at New Image Art. Teebs' painting practice is quite related to his music production. The paintings emanate a sense of organic appeal with feelings of warmth and movement similar to that of his music.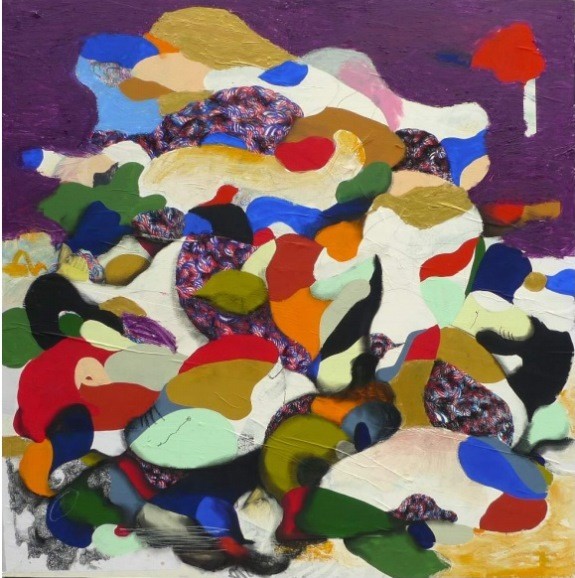 Overgrown
Teebs currently resides in the neighborhood of Mt. Washington, which is in close proximity to the rapidly gentrifying Highland Park. Teebs continues to be inspired by his surrounding, and the changes of eastside Los Angeles communities represent the point of his creative interest. The painting from Overgrown series play upon push and pull between the crowding of space and the presence of negative space, similar to the surrounding of the east side communities. With organic shapes bending atop one another, the works seem "overgrown", yet the work remains refined and sparse. Teebs uses a combination of work including large-scale mixed media paintings, over 100 smaller abstract studies on wood, delicate mixed media works on paper, and countless re-purposed vintage vinyl albums.
Teebs at New Image Art
New Image Art Gallery has specialized in finding young artists early in their careers and giving them the space to grow. More than two decades after the gallery opened its doors, it's still showing the works of established and emerging artists (you may check out our previous announcements of exhibitions of works by Michelle Guintu and Sabio and Skullphone at New Image Art). The exhibition of Mtendere Mandowa, or simply Teebs, will be the most comprehensive show of the artist's work to date. So, be sure to schedule this amazing event. Entitled Overgrown, the show of Teebs's works will be on view from March 14th, until April 4th, at the New Image Art, West Hollywood, Los Angeles.
Are you interested in contemporary art? Sign up for MyWidewalls and be informed about upcoming exhibitions and shows.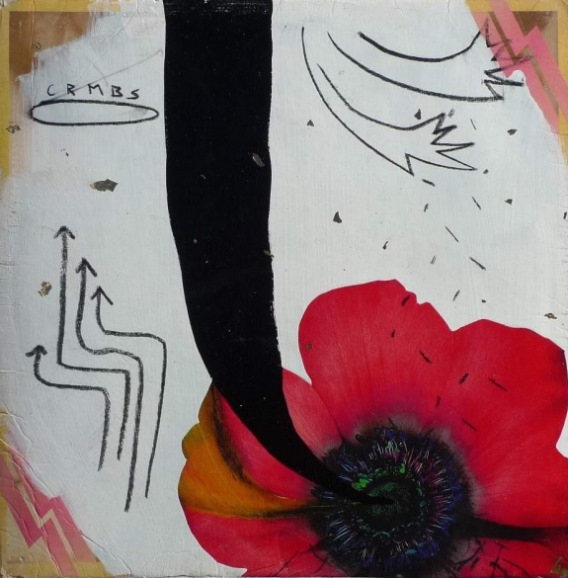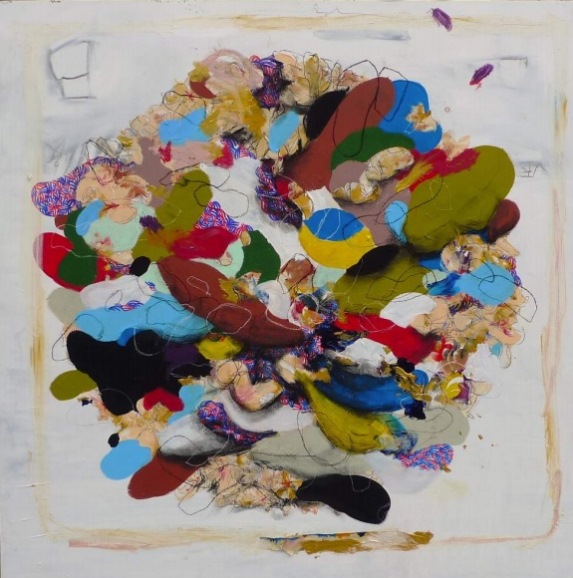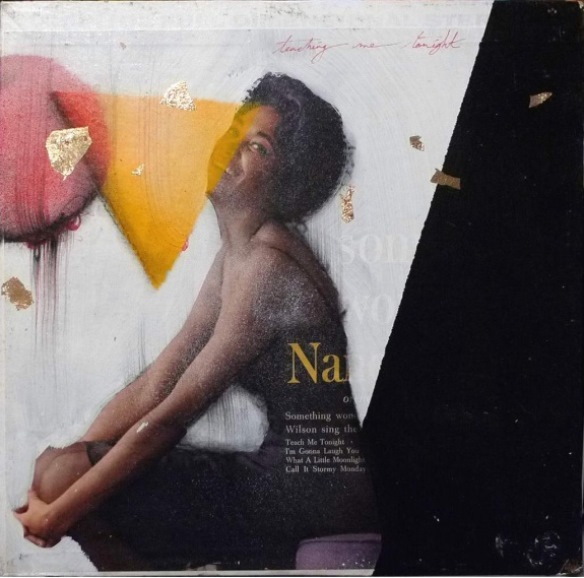 Featured Image: Mtendere Mandowa - Untitled (detail), 2015 Mixed media on vintage album cover, 12x12 inches
All images courtesy of New Image Art Gallery.