This year, for the first time, The European Fine Art Fair (TEFAF) in Maastricht and Art Basel in Hong Kong were held in the same week. Art Basel Hong Kong was moved up from May to March, and had 60 thousand visitors this year, five thousand short of the last year's number. TEFAF is considered to be one of the most prominent art fairs in the world, and this year it had 275 galleries from 20 countries that presented the best that money can buy in art. Art Basel Hong Kong (ABHK) is also considered as one of the premier art fairs, and at this year's ABHK there were 233 galleries from 37 countries around the world. It would be interesting to see what was sold at these two art fairs, and for what price. Although the results are still coming in, and the final results are yet unknown, some information have came up, from Art Market Monitor and New York Times, for instance, so we could sneak a peek at numbers from these fairs.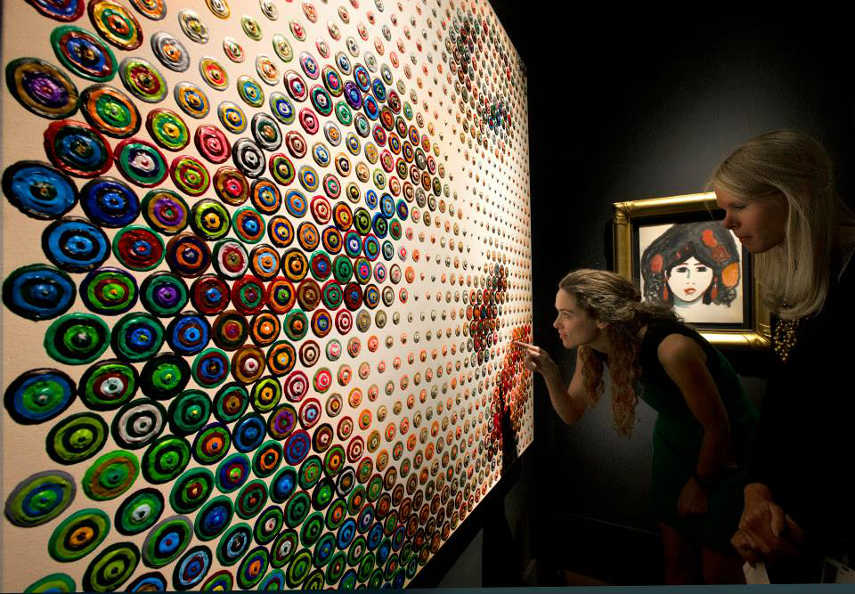 Art Basel Hong Kong: The Big Guns
Art Market Monitor gave the huge list of what was sold at ABHK, and where it was sold at, but here we'll focus "just" on art works that achieved price of $100,000 or more. First, at Liang Gallery two Chen Cheng-po's work were sold for $1.95 million each - Foliage from 1934 and Footbridge in Shanghai. At Galerie Gmurzynska, among other sold works by Fernando Botero, a Horse sculpture was sold for $850,000. At David Zwirner gallery, Neo Rauch's work from 2014 Marina was sold for $1 million. Also at David Zwirner, Francis Alÿs' Untitled from 2012 was sold for $250,000 and Oscar Murillo's Raw (lessons in aesthetics and productivity) from 2014 changed hands for $180,000. Another Rauch's work, Die Fremde from 2015 was also sold for $1 million, and Chris Ofili's Dead Monkey – Sex, Money and Drugs from 2000 was sold for twice as much - $2 million, and "within the first hour of the fair", as Art Market Monitor reports.
At Skarstedt Gallery George Condo's Smiling Figure on Purple and Gold from 2014 went for more than a half a million dollars ($550,000), and David Salle's Post Card from 2014 was sold for $250,000. At Hauser & Wirth gallery, two paintings by Atsuko Tanaka was sold within the range of $400,000 - $600,000. At Sprüth Magers, another George Condo's work, Contemplation from 2014 was also sold for $550,000, and Andreas Gursky's SH IV from 2014 went for 400,000 euros (that's around $435,000). Also at Sprüth Magers, Sterling Ruby's BC (5287) from 2014 was sold for $195,000, Thomas Demand's Bloom from 2014 for 180,000 euros (around $195,000) and Barbara Kruger's Untitled (It's New, It's you) also from 2014 went for $100,000.
Galerie Thaddaeus Ropac also had some big sales, as it sold works by Anselm Kiefer (for 750,000 euros, or just under $815,000), Georg Baselitz (520,000 euros - $565,000), and Tony Cragg (450,000 euros - around $490,000). At White Cube, Damien Hirst's Shanghai from 2014 was sold 800,000 British pounds (or $1.2 million), at ShanghART Gallery, Sean Scully's Battered Earth from 1988 achieved $850,000. At Long March, SpaceYu Hong's Cloud Layer was sold for $207,000, and in Hakgojae Gallery works by Chung Sang Hwa (Untitled 91-10-25 from 1991) and Nam June Paik (Internet Dweller from 1994) were sold for half a million each. Finally, in Tina Keng Gallery, three works by Su Xiaobai from 2014 (The Expanse, Emerald Green in Spring and Glimmering Fuschsia) were each sold in range of $180,000 – $200,000.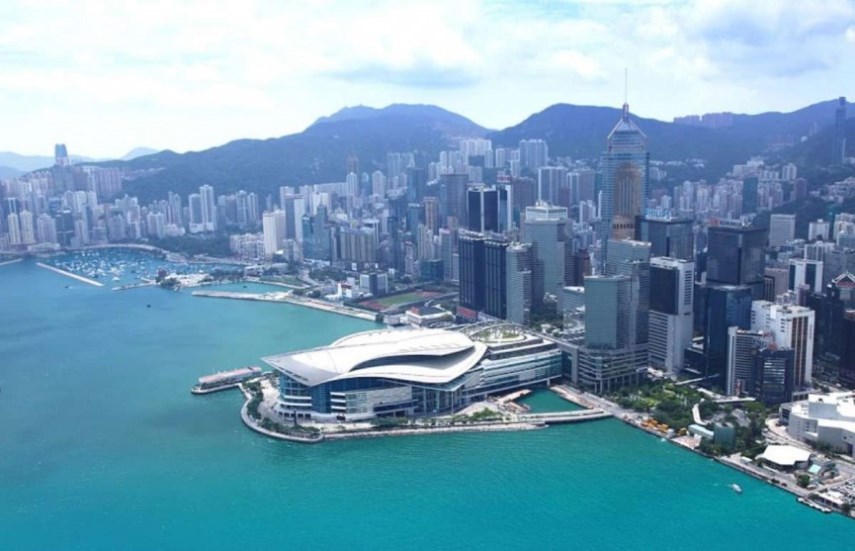 Multimillion Sales at TEFAF
It is often said that, instead of a lightning-speed that auctions bring us, at TEFAF and similar events the more suitable word is brewing, as TEFAF lasts for ten days, and everything is slow and smooth. As smooth as an European collector that bought Andy Warhol's Knives from 1981-82 at London's Robilant + Voena for $3.2 million. Or, perhaps, as another collector, who bought Nicolas De Staël's Agrigente from 1954 for almost 4 million euros - that's near $4.34 million. At Thaddeaus Ropac, Georg Baselitz's work from 1993 Rosa Torsa was sold for $1.48 million, and at Axel Vervoordt, the untitled painting by Jiro Yoshihara from 1968 was sold for $581,000.
At Galerie Gradiva, Auguste Rodin's bronze sculpture Fugit Amor from 1917 was sold for about €1.5 million, or $1.63 million. Also, Artnet reported that Rossi & Rossi gallery sold a Seated Buddha (from early 18th century) for $350,000, and Torso of a Jina (dated 11th-12th century) for $300,000.
Sign up now for My WideWalls and be up-to-date with contemporary and street art.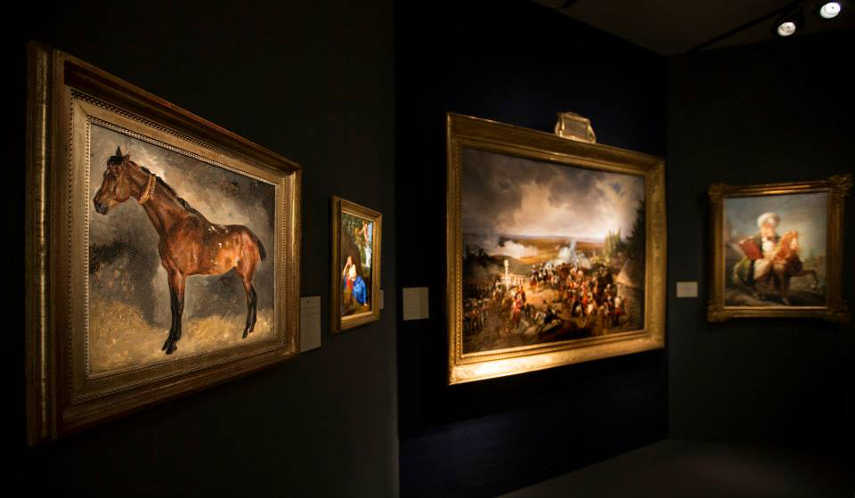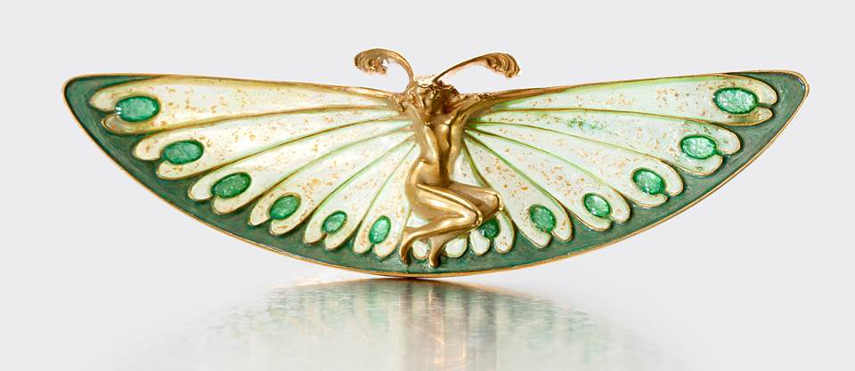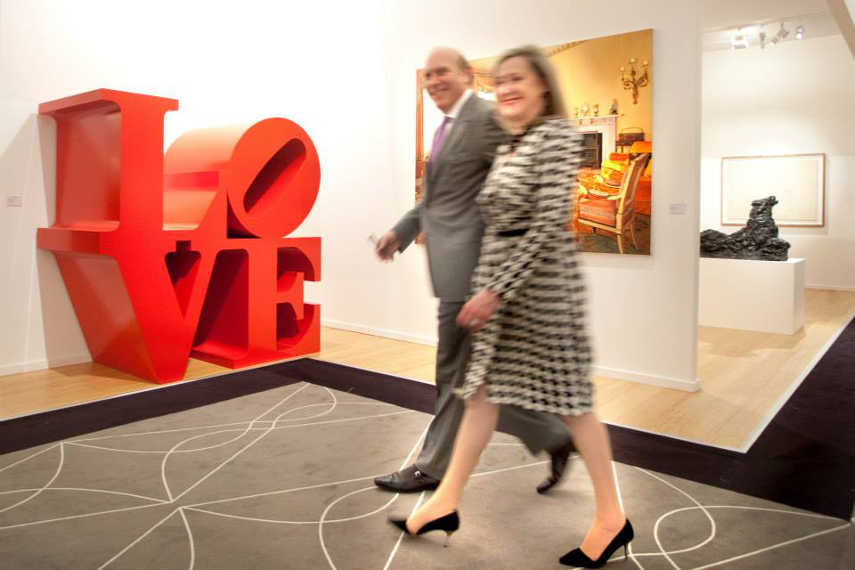 Featured image: TEFAF 2015 - Turquoise faience, 9.8 cm, Egyptian Middle Kingdom, XIIth Dynasty, circa 1991-1786 BC (Courtesy of Classical Antiquities by Royal-Athena Galleries)
Also in slider:
- Art Basel Hong Kong 2014 - MCH Messe Schweiz Basel
- Art Basel Hong Kong 2013
Sources:
- Art Market Monitor
- New York Times
- Artnet