Another great show to be on view at 44309 Street Art Gallery is coming our way. This time, it's an artist duo from the Netherlands, called Telmo & Miel, and for these two, it's all about glove… Yes, glove. The 44309 Street Art Gallery, one of our favorite spaces - and one of your favorite too, as it was one of the Top 10 Galleries in March, previously hosted a show under the name of Urban Pott, a group show which featured screen printed works by a selection of European street artists, including our Telmo & Miel. But this time, they will shine alone.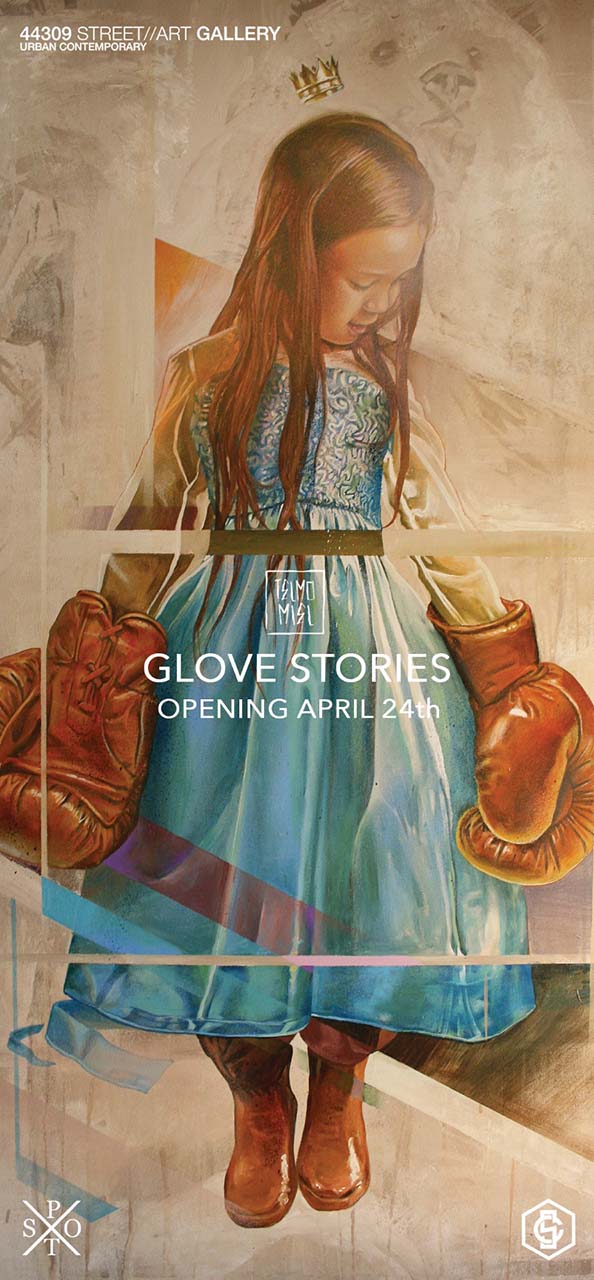 Dutch Finest
Coming from Holland's rich street art scene, Telmo & Miel represent two guys whose real names are Telmo Pieper and Miel Krutzmann, muralists and image makers. In their life-size wall paintings we see notions of Abstraction, Surrealism and classic Realism, made with spray paint. Having been around and active for the past three years, Telmo & Miel have been getting recognition for their unique way of making art on the streets around Europe. For their latest exhibition at 44309 Street Art Gallery, they will present a collection of intriguing paintings, dedicated to glove and the meaning of it in our lives. They already painted a massive mural ahead of the show, and will paint another one on the very day of the opening.
The Art of Telmo & Miel
In their work, Telmo & Miel explore different aspects of storytelling, but focusing on one topic only. By choosing and combining layers, they create distorted perspectives and challenge the idea of what's real, all of it resulting in surreal and strange images that trigger our imagination. Using only carefully selected elements of reality, their art resembles double-exposure photography, making up stories that could go either way. Their colorful and glossy contemporary art sometimes call to mind the images of David LaChapelle. Telmo & Miel tackle many topics of popular culture, including the paintings that could refer to the persona and artworks of Jeff Koons. One of their latest artistic endeavors includes the painting of a bus of Vogue Magazine in Norway.
Glove Stories at 44309 Street Art Gallery
Telmo Pieper was born in Rotterdam in 1989. A contemporary graffiti artist, creator and image-maker, he graduated from the Willem de Kooning Academy, just like the other half of the Telmo & Miel duo, Miel Krutzmann. Miel Krutzmann was born in 1984, and he is a mural painter and illustrator, who started drawing when he was a child, and hasn't stopped doing it since. They both live and work in Rotterdam, the Netherlands.
Dortmund's 44309 Street Art Gallery will be home to the Telmo & Miel: Glove Stories exhibition from April 24th until the extended closing on June 27th, 2015. The opening will be held on April 24th at 7pm.
For more on the best that street art has to offer, sign up for My Widewalls!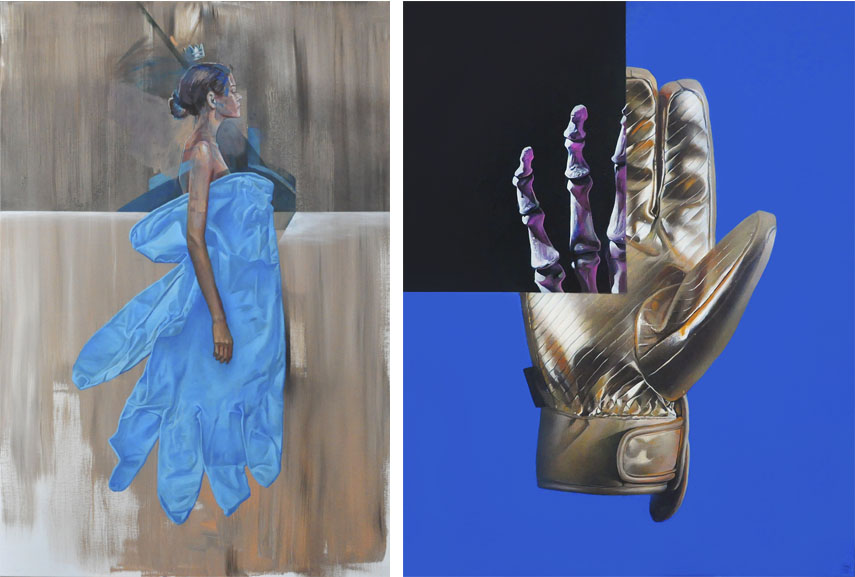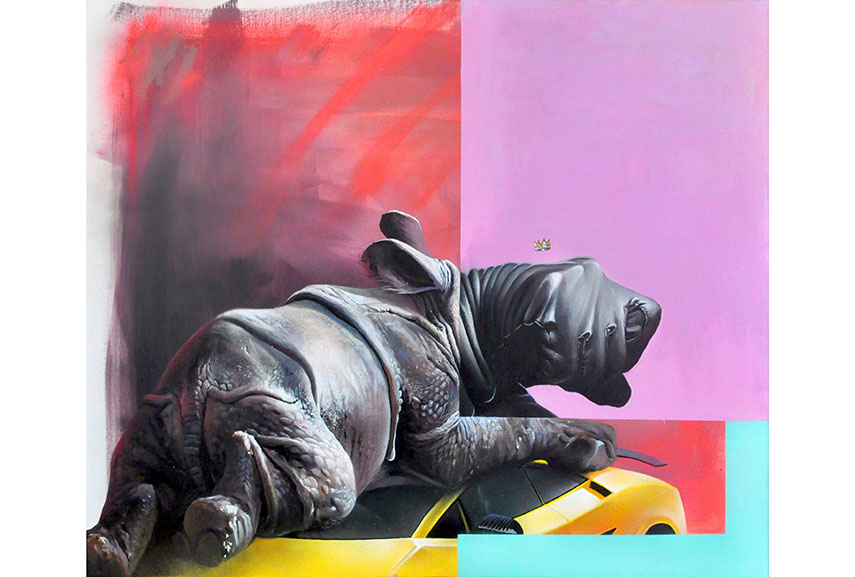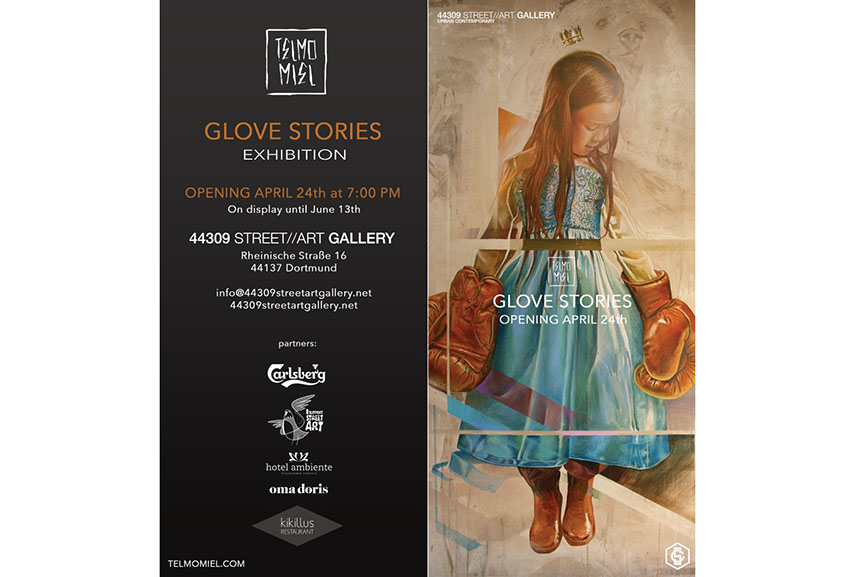 Featured image: Telmo & Miel - GLOVEBIRDS, 2015. Acrylic and spray paint on canvas, 150 x 100 cm. single copy, 3.750 €
All images courtesy of 44309 Street Art Gallery