For more than sixty years, Terry St. John art has been meaningful and full of landscapes of the West Coast and bodies of substance and weight. But it hasn't always been this way. As a young man, Terry St. John thought he was suited for a life of business administration. Later, he ventured into sociology. But it was an encounter with high school friend Henry Brandon during his last semester in college in 1958, a man who was studying with Richard Diebenkorn and changed his view of the painting. Like Diebenkorn before him, he would cast the figure as the empathetic protagonist of a relationship of color and space. Prior to 1991, when he began to focus on the figure, St. John painted en plein air with Louis Siegrist, a member of the California Society of Six, who specialized in small landscapes of vibrant Fauve colors in the 1920s.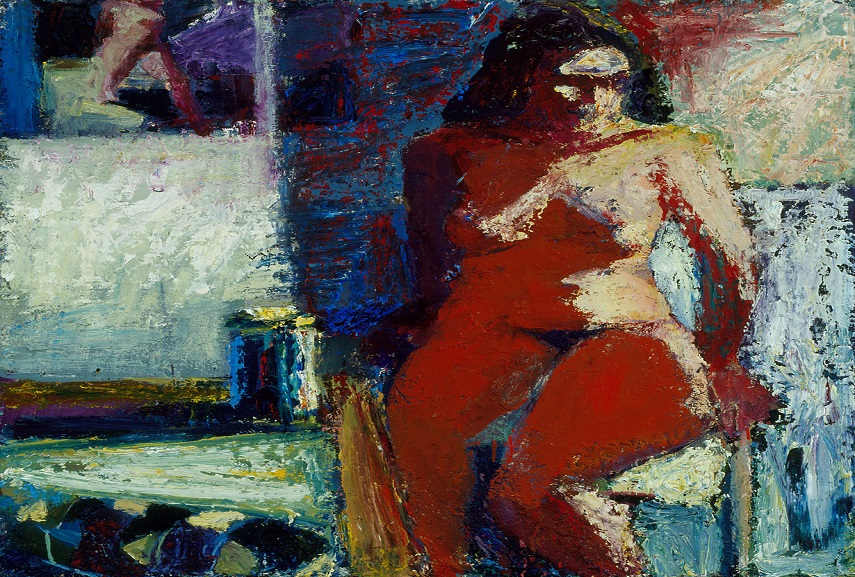 Creating Timeless Self-Portraits
Terry St. John's earlier works feature strong lines and clearly demarcated patches of paint. In Uncle George (1956), for example, he uses, albeit sparingly, a series of clean strokes to create a further definition in faces and around the curvature of bodies and edges of clothing. Such delineation becomes less prevalent throughout the 1960s, and, in 1969, St. John creates the masterful self-portrait. In this work, which shows the artist seemingly looking out at the viewer when, in fact, the mirror indicates that he's looking back at himself, light, form and volume are rendered as a puzzle of colorful, interlocking shapes. Lines never completely disappear in his art, but rather become integrated into a looser aesthetic that prizes color modulation and achieves structure; first and foremost, through the jockeying of planar relationships. St. John always starts his works the same way: he first executes a line drawing with paint, picking out shapes that closely parallel those apparent in the scene set before him. Only then does he put down colors, enabling himself to begin exploring the painting and making decisions that might lead to drastic divergences between the actual and painted scenes.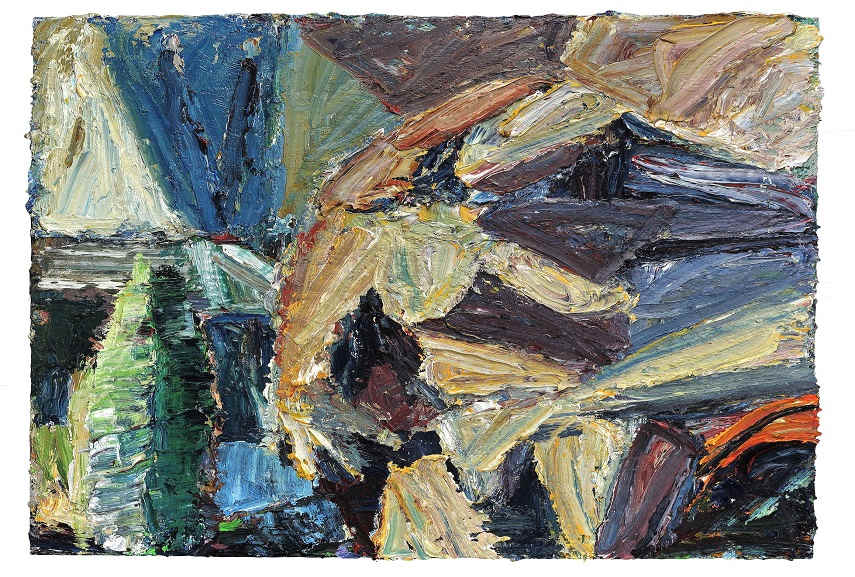 Mixing Colors and Drama in a Landscape
In the 2000s, Terry St. John art took on a more tonal quality, with an emphasis on greens, blues, and purples. Colors also intermingle with increasing frequency and drama, especially in his landscapes, in which different pigments thread together in a manner reminiscent of tapestry. Not long after, St. John established a studio in Thailand, where he spent many months each year. The light is different in the paintings he made there. Instead of distinct contrasts in value, as one sees in the California pictures, paintings like Looking Out (2010), an oil on canvas, present a mute, diffuse palette, almost like grisaille. They are also more abstract, somewhat Cubist in structure. Deflecting any narrative reading, Terry St. John leaves the faces unidentifiable and mysterious.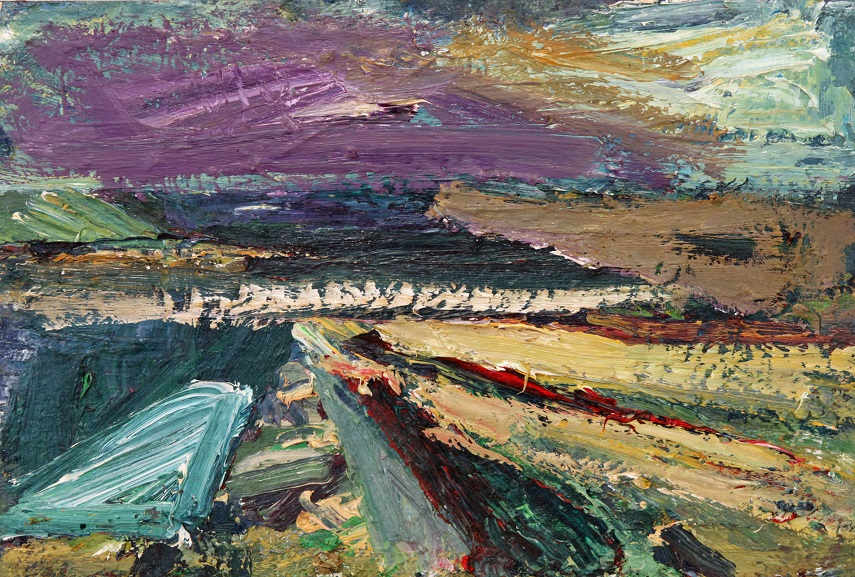 Terry St. John Art at Dolby Chadwick Gallery
Dolby Chadwick Gallery is honored to present a retrospective of Terry St. John art. The show will be on view from June 3rd to July 1st, 2017 and the opening reception is set for Saturday, June 3rd from 3pm to 5pm, in conversation with the artist and Matt Gonzales. St. John is among the most celebrated artists working in the style of Bay Area Figuration. This exhibition features paintings created over the course of sixty years, from the middle 1950s to today.
Featured Image: Terry St. John - Aunyarat By Window, 2016-oil on canvas. Images courtesy of Dolby Chadwick Gallery.