Thavibu Gallery has hosted a lot of duo exhibitions of artists from Thailand, Vietnam and Burma (the name itself is the acronym for these places). The last duo that exhibited were Burma's well-known street artists, Thu Myat and Wunna Aung. This year's season of duos is opened by Rattana Salee and Therdkiat Wangwatchakul. The exhibition name is Representing Localities.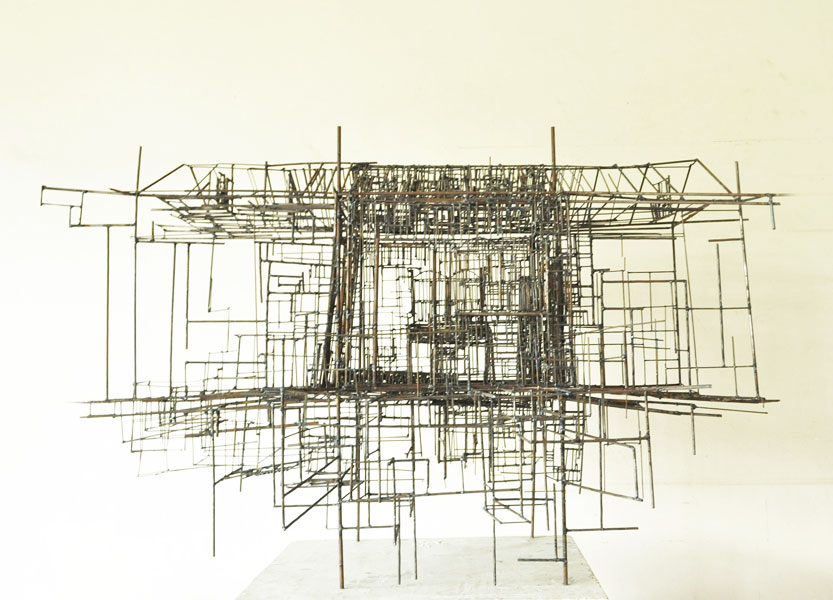 City as Politics
Rattana Salee's works are involving the viewers deep into her emotions and personal connections with the places and things she is making art of. But this depth has a lot more than just a psychological insight, the core of her motivation could also be seen as the wish to express her political statement about the world that surrounds her. Rapid growth of Bangkok was very emphasized during the 1980s and early 1990s, until it was stalled by the 1997 Asian financial crisis. As a consequence, many public and social issues have emerged, among them the strain on infrastructure reflected in the city's notorious traffic jams. With her sculptures, she is trying to tell the story of dehumanization of the city where capital circulates freely and gentrifies everything on the way. Together with processes of globalization and neoliberalism reforms, the cityscapes she used to appreciate are changing and people are attempting to find more domestic, warmer and communitarian environment. These struggles are hard and inhabitants are often left to their claustrophobic shelters called home, while the capital has eaten all the amenity and uniqueness of local communities.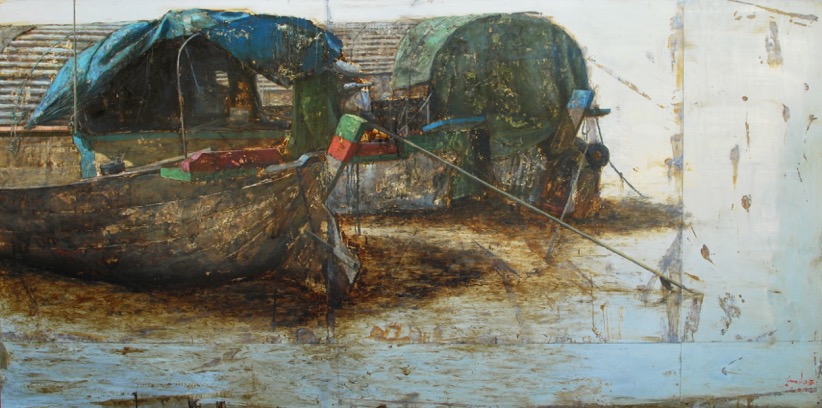 Role of Painting in Relation to the History
Therdkiat Wangwatcharakul is engaged with art in globalized, networked and post-modern world where many ideas about art and aesthetics have been circulating back and forth. Dominant Western conception of aesthetics as a definitive characteristic of art has been pervasive. It's a bourgeois view that disinterested contemplation of art can enlightened the mind, and it relies more or less explicitly on the subject/object divide. Therdkiat does his work with different understanding of art, and, more general, of being. That doesn't mean that his work lacks aesthetic qualities. Moreover, his work is appealing, emotionally honest, reminiscent of post-impressionistic approaches, and therefore conducted with a scrutiny and attentiveness to details. But this work cannot be grasped through lenses of aesthetics, it can rather be seen as an attempt to shake off this kind of reading in favor of more historically grounded conception of art. It is about acceptance of our own finitude. What comes to the fore is the structure which allows art to reveal itself in different ways as it unfolds in the human understanding across time. Focus on traditional motives today, in particular on the pair of anchored vessels, just making it more vivid that historical essence of art is not some substance underlying the different forms of art or a fixed quality that would enable us to distinguish art from non-art.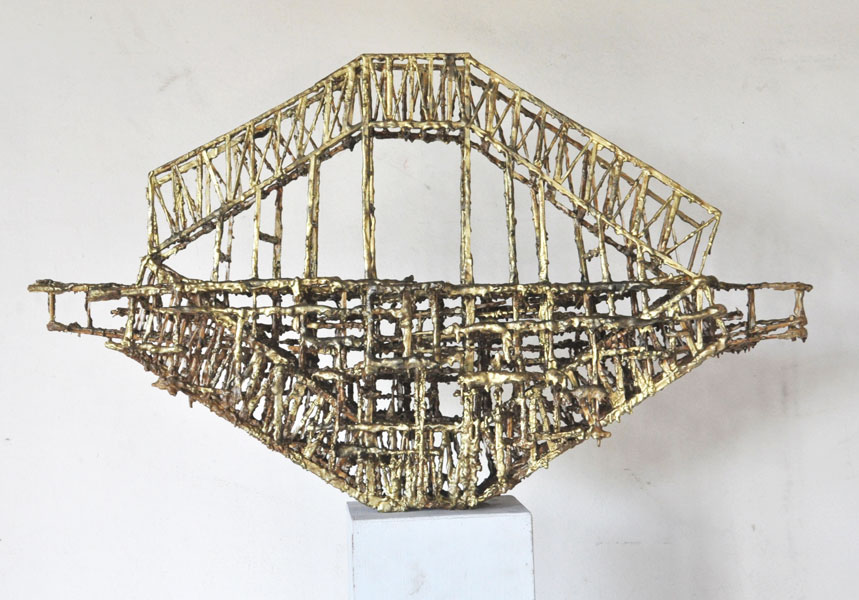 Representing Localities at Thavibu Gallery
The works of these two artists are not about agoraphobia nor the anxiety caused by megalopolises. It is their attempt to involve people, to revoke their critical thinking and make use of art as the bridge from the phenomenological experience of complexity to the essential, yet historical, meaning of the post-modern epoch.
The exhibition Representing Localities: Memory and Experience will be held from February 21 to March 21, 2015 at the Thavibu Gallery. The curator of the show is Rathsaran Sireekan.
Sign up for My Widewalls and stay informed about the news from the art world!