The Brazilian capital again calls the world's attention, but this time not of football fans but of art lovers. The 31st São Paulo Biennial opened on September 6 in the Ciccillo Matarazzo Pavilion. One of the driving forces of preparing this year's Biennial was studying of the Oscar Niemeyer's Pavillion, designed in 1957, and experimenting with how it can be used to present art. A five-person curatorial team that includes the Tel Aviv-based architect Oren Sagiv worked with exhibiting artists to fit three-part exhibition space inside the one of Niemeyer's major works.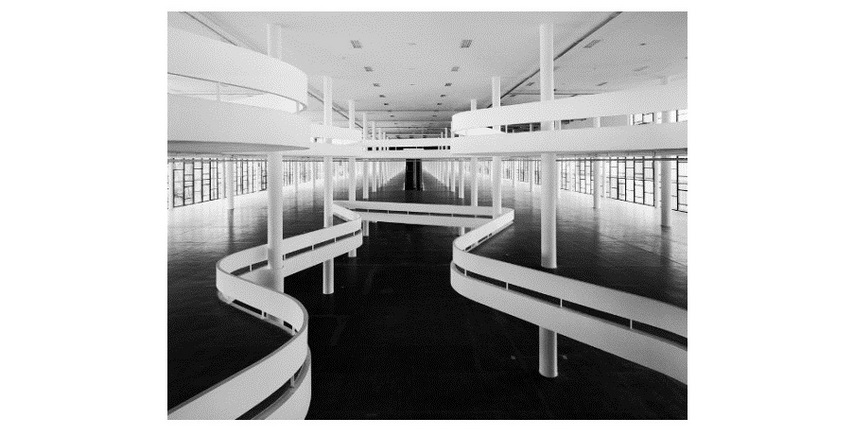 Projects
The focus of the 31st Biennial is the contemporary moment and how art projects can engage with and activate histories, individuals and communities today. The word 'project' is intended to create a distance from the traditional idea of an autonomous artwork made in a studio by an artist. This way, the Biennial introduces a broader range of contemporary cultural practices and includes people working in other disciplines, such as educators, sociologists, architects, performers. The term also serves to encourage collaboration and trans-disciplinary ways of working amongst the Biennial participants. The exhibition part of the Biennial contains more than 80 projects, produced by about 100 participants and totaling around 250 artworks.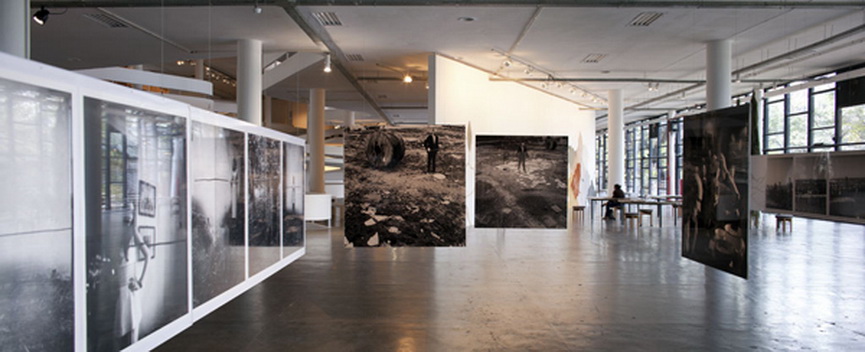 How to Talk About Things That Don't Exist
"How to talk about things that don't exist" is the title chosen by the curatorial team comprised by Chief curator Charles Esche, Galit Eilat, Nuria Enguita Mayo, Pablo Lafuente and aforementioned Oren Sagiv with associate curators Benjamin Seroussi and Luiza Proença. The title is a poetic call to the promise of art, and addresses these things that don't exist in several ways: how to talk about them, how to learn from them, how to live with them, how to struggle with them. In addition to the presentation of a diverse set of artworks, the Biennial includes a series of talks in different open meetings organized by the curatorial team.
The 31st São Paulo Biennial runs until December 7, 2014.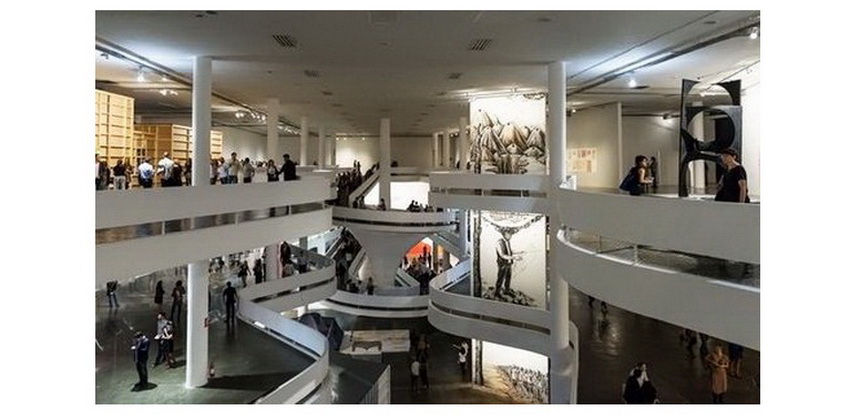 About the São Paulo Biennial
The São Paulo Biennial was initiated by the Italian-Brazilian industrialist Ciccillo Matarazzo (1898-1977) in 1951 and is the second oldest art biennial in the world after the Venice Biennial, which was set up 1895 and served as its role model. In 1962 the Fundação Bienal de São Paulo was created, taking over the exhibition organization that, up until then, had been under the successful management of the Museum of Modern Art of São Paulo, MAM-SP. The Biennial's initial aims are to make contemporary art known in Brazil, push the country's access to the art scene in other metropolises and further establish São Paulo as an international art centre. The biennial serves to bring Brazilian art closer to an international audience, and vice-versa. The international exhibitions are held under the direction of rotating chief curators.