As you know, the city of London will become the host of a new event dedicated to Urban contemporary art, virtual reality experience and remarkable exhibitions - all of which make The Art Conference program rich and unique. Taking place in July in Bermondsey's Ugly Duck building for the first time, this festival for the arts has prepared two days of artistic festivities featuring shows, events and activities that blur the line between technology and art. Spread across the entire ground floor of the historic building, The Art Conference Program will welcome artists from around the globe and their latest innovative artworks that the visitors can interact with firsthand, thus stepping into the minds of their creators almost literally. Carefully selected by Californian curator Tina Ziegler, the installations, light constructions, paintings, virtual reality booths and a variety of projects will all be gathered in a single environment, ready to showcase the talent of eight local and international creatives taking part in the debut edition of The Art Conference.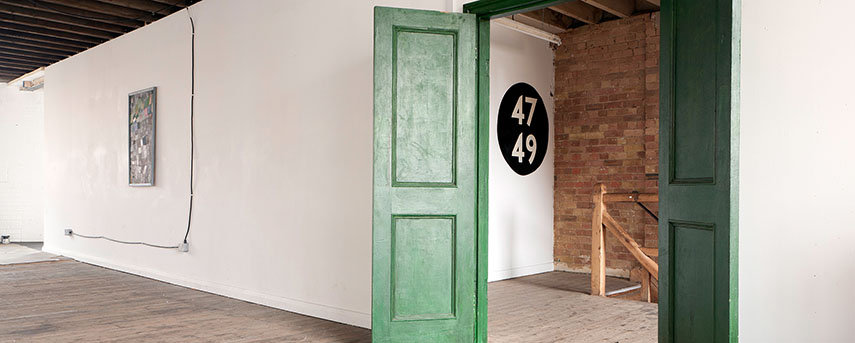 The Art Conference Program 2016 - Dan Witz - Breathing Room
Dan Witz is a prominent painter and street artist whose realistic scenery and activism brought him international fame. As part of The Art Conference program, he will present Breathing Room, a street art intervention which includes a series of topically provocative paintings installed on London's iconic red telephone boxes. Subtly at first, Dan Witz will make us face each box which will be inhabited by an illusionistic painting of persons of diverse backgrounds and religions, affixed with easily removable clear silicone. The artist was deeply affected by the recent terror attacks in Europe and this project aims to promote tolerance and acceptance.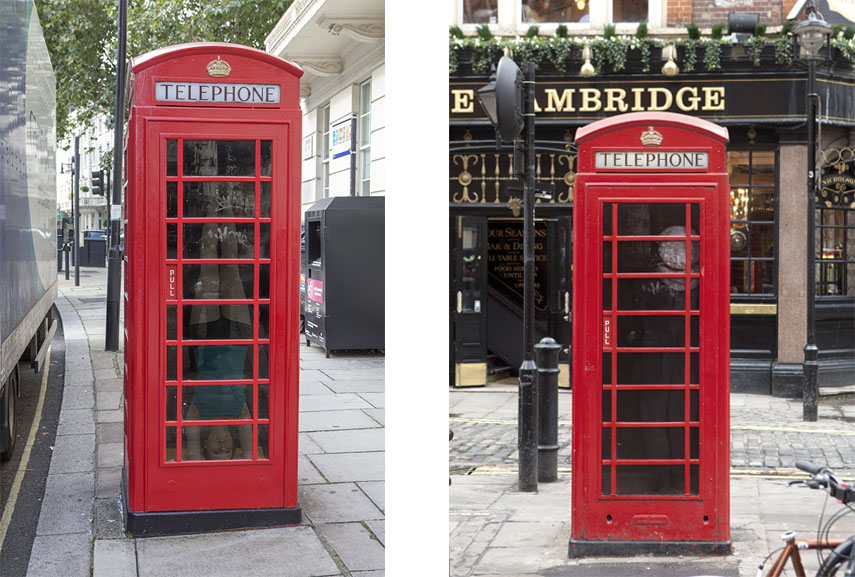 Robert Montgomery - Light Poetry
You know Robert Montgomery as the mastermind behind those site-specific installations featuring light and text, often installed illegally in the middle of industrial and urban sites. His architectural artworks include neon poems, billboards and fire poems, which are exactly what they sound to be, sending messages in forms of verses as if taken from poetry. For TAC, Robert Montgomery will bring examples of these pieces to Ugly Duck, encouraging the visitors to engage in an effort to understand space and the meaning behind urban interventions and public intrusion - all of this with a touch of thought-provoking poetry that leaves us contemplating and intrigued.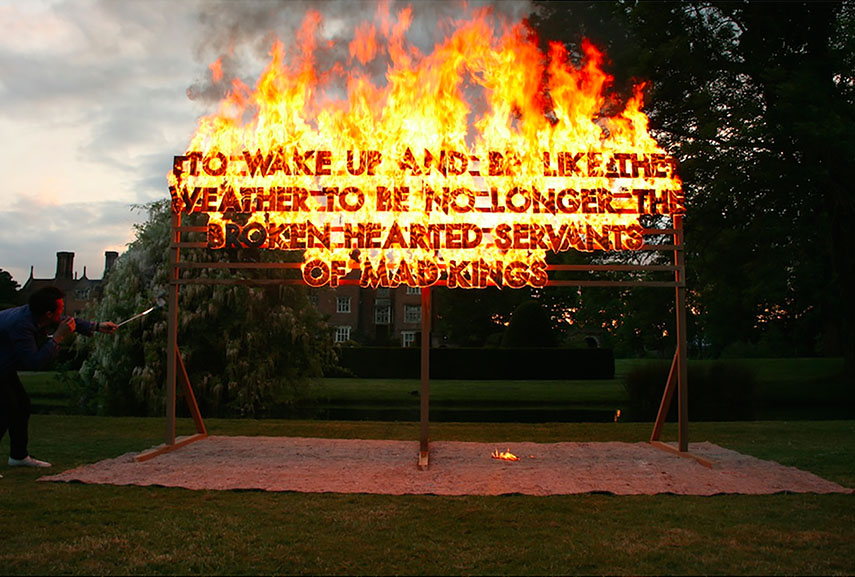 Will Vibes - Modular
Will Vibes is a London-based emerging street artist whose work over the last two years has been directed towards exploring the juxtaposition of different form, shape and textures. His paintings are based on layering in order to create a sense of moment and to employ a kind of energy that remains within then. Will Vibes' project Modular is a collection of his paintings and an immersive twilight space at the same time, which deconstructs the brutal relationship of marine life and polluting waste. The visitors will have a chance to literally step inside and experience such environment for themselves, in all its glory and detail.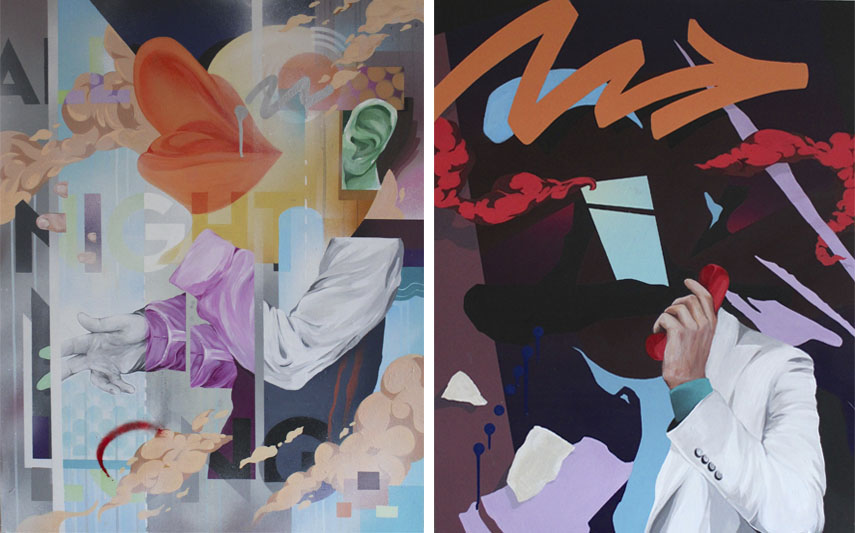 Jordan Seiler - Collisions and Access
The founder of Public Ad Campaign, Jordan Seiler is a brilliant New York-based artist who has always been aware of the impact advertising has on society and human psyche at large. His campaign aims to create a more democratic atmosphere in the world of public marketing, and to date, it included hundreds of fellow street artists. Jordan Seiler's Collisions and Access will complement The Art Conference program by donning "augmented reality technology" - participants simply need to pick up a tablet from a podium designed and constructed for this occasion and use it to change the scenery, art and atmosphere around them.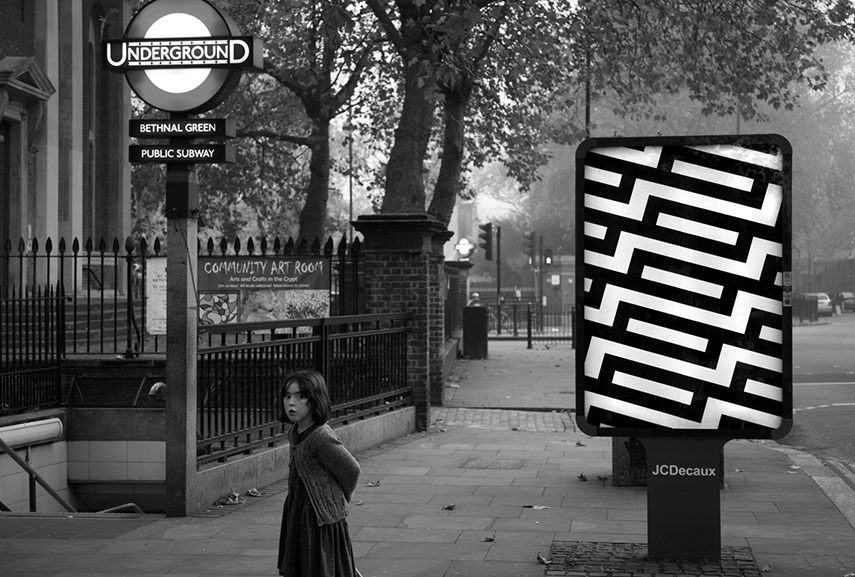 Colin McMaster - Ill Repute
A fan and practitioner of Pop art, Belfast-born Colin McMaster makes paintings featuring portraits and recognizable items from the 1950s, executed on a variety of supporting materials, mostly on layered wood panels. With great attention to color, he recalls another period in time, through the nostalgic, melancholic look of his characters. Colin McMaster's Ill Repute represents a recreated 1950s noir motel room inside the Ugly Duck hall which is part immersive portrait and part theatre set. The artwork comes as a unique opportunity to step inside the artist's mind and witness the creation of a beautiful twist on reality.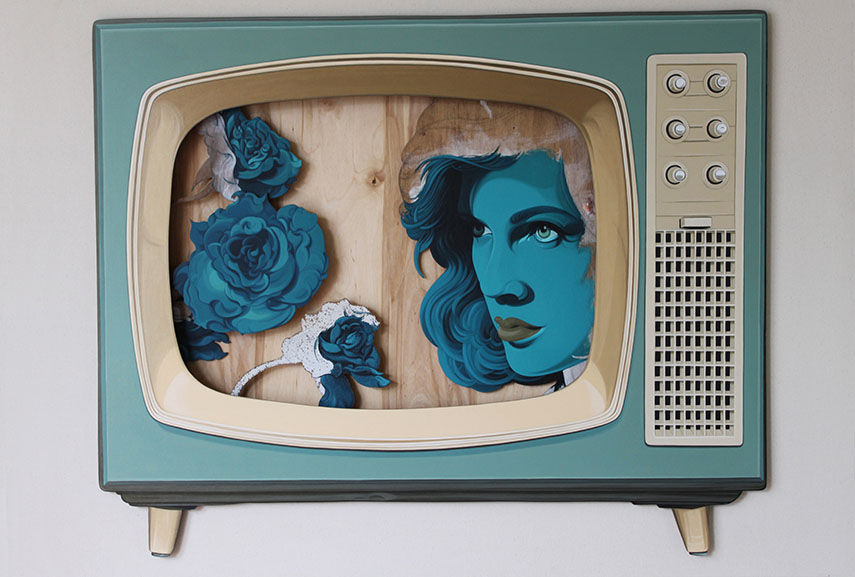 Tinsel Edwards - Signs of the Times
You might know Tinsel Edwards as one of the artists who participated in Banksy's highly acclaimed Dismaland bemusement park last year, or perhaps as the co-founder of A-side B-side Gallery in Hackney Downs. Her work comments on a variety of topics, contemporary social and political issues. Currently, Tinsel Edwards is creating a body of work motivated by the housing crisis, part of which she will present in The Art Conference program; London's rapidly rising house prices will be condemned through estate agent signs taken from the streets and subverted to tell another story - the one of the city's affected residents.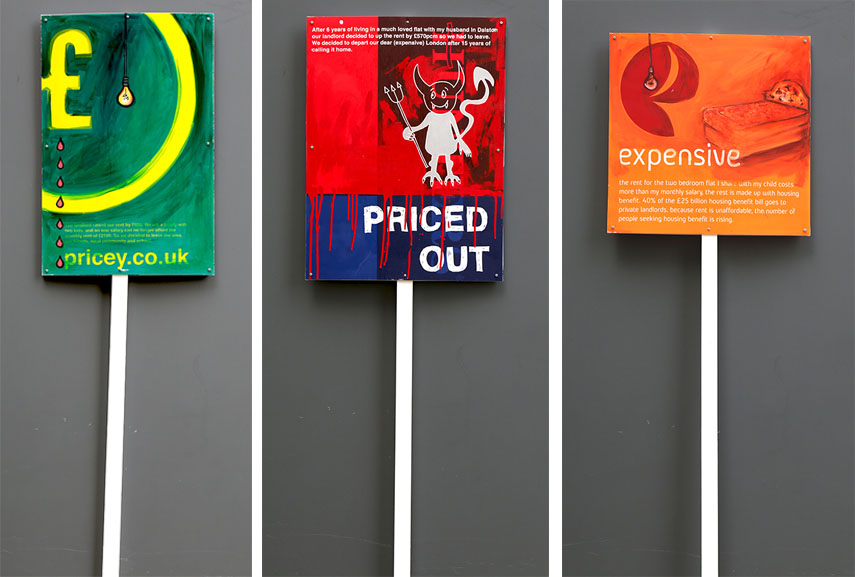 Jose Montemayor - Virtual Awakening
As a prominent emerging figure on the Mexican contemporary arts scene, Jose Montemayor works with media that transcend the traditional. In fact, he is one of the most prolific talented individuals working with Virtual reality, which stopped being just an attribute of video games a long time ago and started being used for visual arts purposes. Designed to change the human mind by being able to evoke a new immersive sense of empathy, VR is an essential part of Jose Montemayor's TAC project. It is a visionary platform that married art and technology to create a provocative experience for the mind and plant seeds of awakening.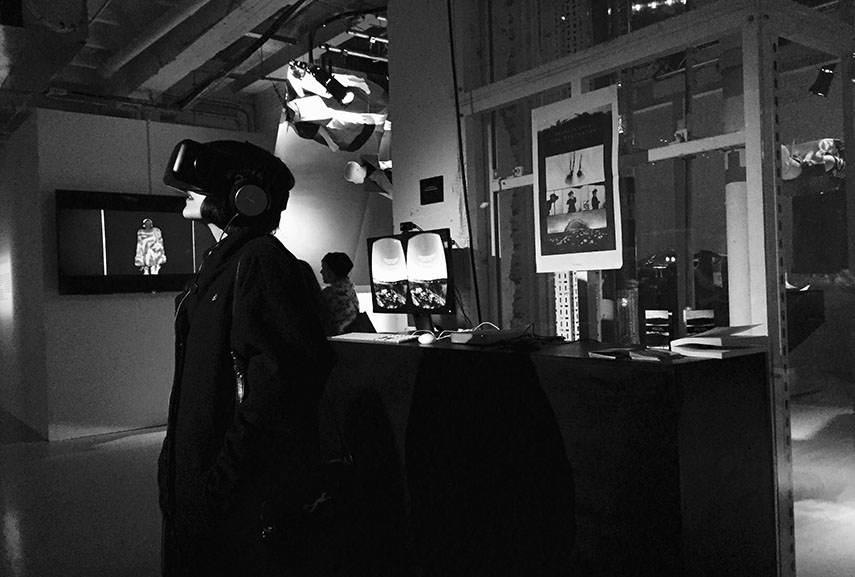 Maser - City Lights
Known for his colorful, patterned, large-scale murals, Irish-born and US-based artist Maser is an interesting street artists who has collaborated with the likes of JR, Connor Harrington and Fintan Magee so far in his career. But apart from painting the streets, Maser also creates prints, installations, elaborate labyrinths, neon light installations, which will be present at the tunnel at Ugly Duck as part of The Art Conference program 2016. With it, the artist proves that patterns don't have to work as two-dimensional concept only, as his neon tubes will fill out the space for a mesmerizing effect and a particular lighting.
The Art Conference will be held on July 23rd and 24th, 2016 at Ugly Duck in London, UK.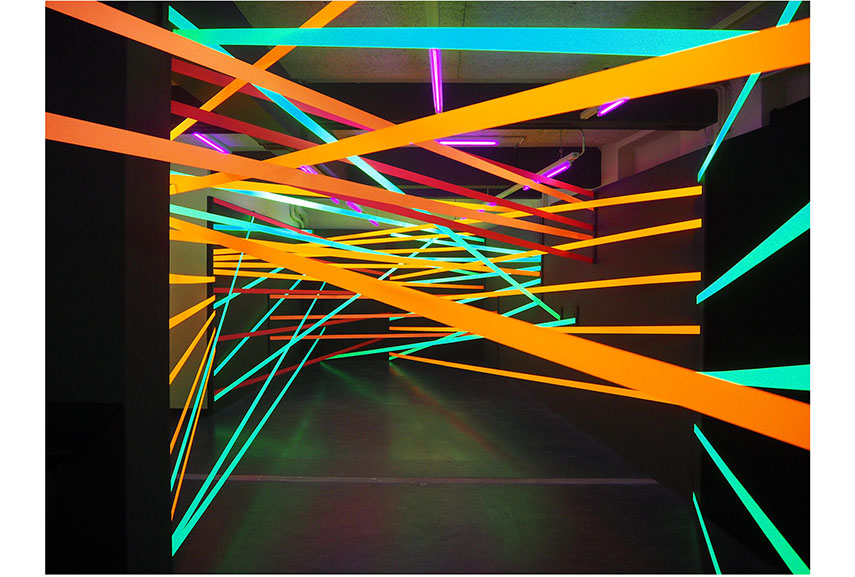 All images courtesy of The Art Conference London.