Throughout the history of cinema, there have been many great films dedicated to the arts and artists, from biopics about great historical art figures to documentaries on living ones. While it's debatable whether a film can ever truly convey an artist's creative process, the artist film can surely teach us something about the medium they depict, or people who create it. These films celebrate the unique worlds these creative individuals have created, explore their legacy, as well as the relationship between the art and the viewer. The ART.FAIR Cologne, the renowned art fair that has been bringing together artists, gallerists, curators and art enthusiasts alike for the past 13 years, is expanding its offer with a special program dedicated to the subject. In cooperation with eiskellerberg.tv, the fair will present the Cinema of Artists, a selection of film portraits featuring important artists and figures from the international art scene that will be screened during the fair. These unique and exclusive films will feature internationally renowned artists Günther Haese, Wolfgang Tillmans, Gilbert & George, Mischa Kuball, Norbert Tadeusz, Elizabeth Peyton, Hilla Becher, Rita McBride, Katharina Grosse and Thomas Schütte.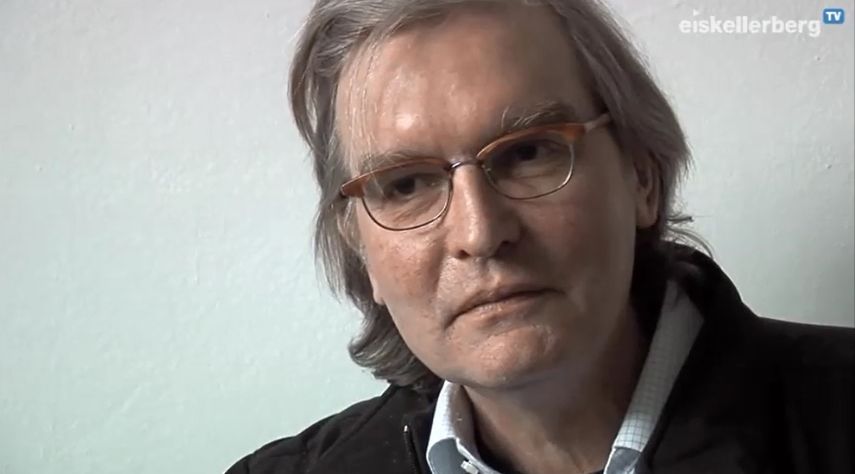 Thomas Schütte and Gilbert and George
A German sculptor and draughtsman, Thomas Schütte has been subverting traditional art historical genres through his eclectic output of sculptures, prints, installations, drawings, watercolors and photographs. His early works consist of simple architectural models that suggest both ideal and quotidian environments. Over the years, he became increasingly preoccupied with figuration and human conditions. His artist portrait entitled Ghosts and Stories will open the Cinema of artists program on October 27th, while the second part of the documentary entitled Just do not make stupid mistakes will close it on October 30th. The film crew visits Schütte in his apartment that he has been also using as a workplace. In an environment where everything is clear, practical and almost sparsely arranged, the artist discusses his practice calmly and in detail.
A charismatic collaborative duo, Gilbert Proesch and George Passmore are best known for their distinctive and highly formal appearance and manner, but also for their brightly colored graphic-style photo-based artworks. Often addressing social issues, taboos and artistic conventions, the underpinning idea of their practice is that art is for all. Presented on October 29th, the intimate picture of the celebrated artist duo was created during their last major exhibition London Pictures. Dressed in the formal and elegant way and perfectly coordinated, the artistic duo discusses their work openly.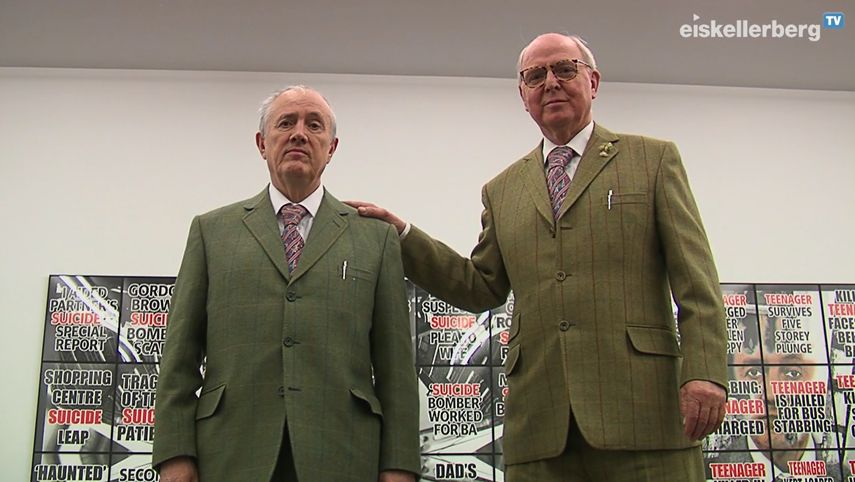 Elizabeth Peyton and Norbert Tadeusz
A leading contemporary figurative painter, Elizabeth Peyton is best known for her stylized and idealized portraits of close friends and boyfriends, pop celebrities, and European monarchy. Before she decides to do a portrait, Peyton is reluctant and observes her subjects for a long period of time. The eiskellerberg.tv crew met the artist during her solo exhibition Live Forever: Elizabeth Peyton at Bonnefantenmuseum in Maastrich. For the film, Elizabeth was asked to make video portraits of people from her illustrious circle of friends. This unusual portrait of the artist will be featured on October 29th.
Another celebrated contemporary figurative painter, Norbert Tadeusz has been associated with the so-called Neo-Expressionist German figurative painting of the 1980s, though he always resisted categorization. His paintings are particularly characterized by complex compositions, convincing form stringency and an overwhelming color power. The artist portrait was created in his large-room tapestry a few years before his death. "No, I never wanted to be an artist. I wanted to be a painter! ", explains Tadeusz in this rare documentary piece that will be presented on October 28th.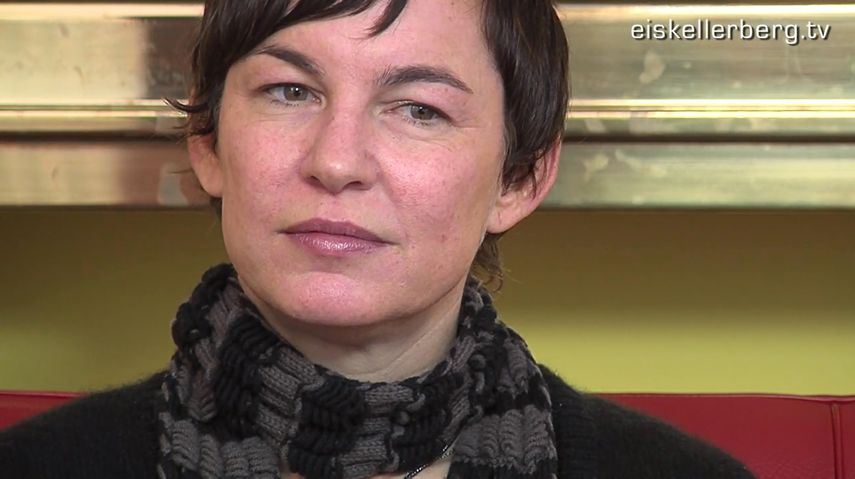 Wolfgang Tillmans and Hilla Becher
A German documentary-style photographer, Wolfgang Tillmans creates work that addresses his own life, the world around him, his political and social concerns, but also the entire history of the medium of photography. He is most famous for his portraits of the youth culture during the late 1990s, but also for his later abstract work produced directly in a darkroom and often without a camera. The film crew meets Tillmans before his exhibition in the K21 – Kunstsammlung Nordrhein-Westfalen. In this film portrait featured on October 27th, the artist discusses his years spent in London, but also his vision as a photographer.
An influential contemporary photographer and conceptual artist, Hilla Becher has passed away last October bringing an era to an end. Together with her husband Bernd who had passed away eight years before her, she revolutionized the documentation and perception of industrial landscape and developed a unique technique in portraiture, capturing man-made subjects removed from the man himself. Featured on October 28th, her artist portrait was created in 2012 in the old school Kiserswerth that she has used as her archive and studio. In this rare movie document, the renowned artist discusses her collaboration with her late husband, her artistic practice and approach.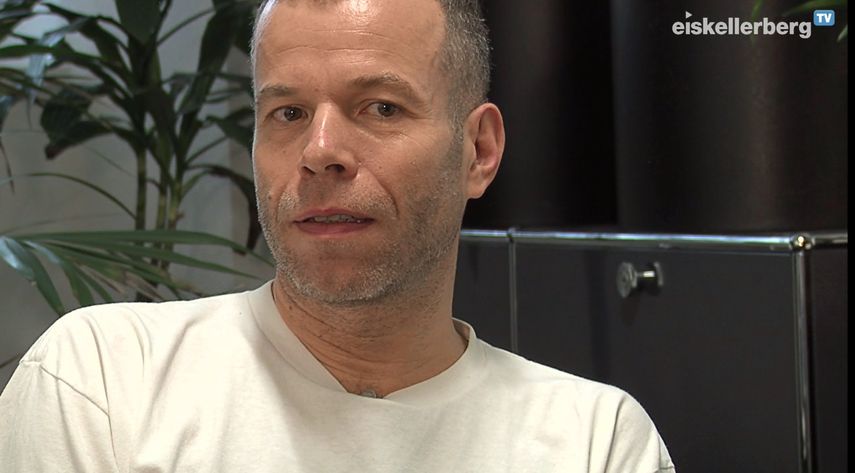 Mischa Kuball and Katharina Grosse
The conceptual artist Mischa Kuball has been active in the public and institutional sphere since 1984. Using light as a medium in his photographs and installations, Kuball explores architectural space as well as social and political discourses. Featured on October 30th, the artist's close up shows him in action. The film crew accompanies him while he is working on his large project Public Preposition in Thessaloniki, and joins him in his Düsseldorf studio in a rather casual atmosphere. The light artist discusses his use of white light and explains the reason public space has become his favorite place for work.
German artist Katharina Grosse is best known for her spray-painted installations that cover gallery walls, furniture and hanging plastic orbs with a surface of lustrous, vivid color that strongly alludes to the body used to create it. Her installations in psychedelic hues explore the way abstract painting functions in a three-dimensional field. Featured on October 28th, the artist close up is very rare and definitely worth seeing. Filmed in the shop of Dirk Weber, the artist discusses in detail her practice providing a valuable insight into her painterly work.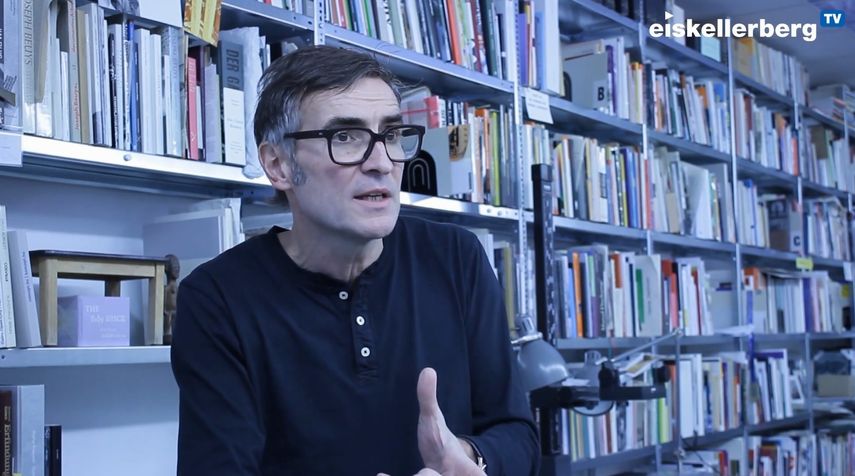 Gunter Haese and Rita McBride
A renowned German artist, Günter Haese is best known for his art created from small transparent bodies made of brass and phosphorus bronze. Arranged in a braided wire braid, balls, spirals or other filigree parts form kinetic works of unique physicality. Even a slight draft is enough to make these delicate pieces vibrate. Featured on October 27th, the artist's film portrait was made at the Künstler-Atelierhaus where he works. Just before his 90th birthday, the artist discusses the reconstruction of the Kunstakademie after the World War, his collaboration with Beuys and Heerich and his art career in general.
The American artist Rita McBride has been creating art that is somewhere between industrial design, public art, sculpture, architecture, and installation. She explores the potential of her materials, and often manipulates the scale of the works to engage the audience. In her practice, she has pioneered the use of rust-free carbon. The artist's portrait was shot at the beginning of her office as rector at the Kunstakademie in Düsseldorf. Talking about her new large-scale projects in the public space, the artist radiates her inimitable, winning laughter. The film will be featured on October 29th.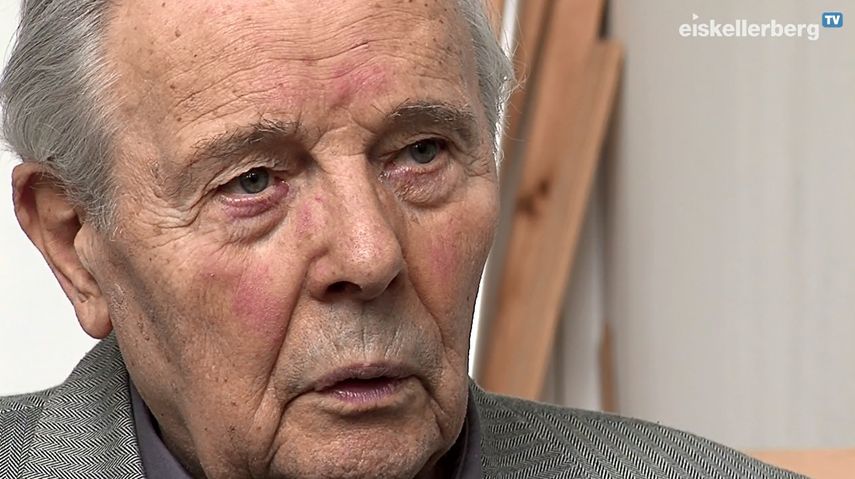 Practical Information
This remarkable selection of artist portraits will be on view at Stand E02 in the Hall 2. The complete program is available on the fair's website and visitors should reserve their free seating before the fair starts. ART.FAIR Cologne will be held from October 27th through 30th, 2016 at Koelnmesse in Cologne, Germany, Hall 1 and 2.
Featured image: Hilla Becher - der grosse Track. All images courtesy of ART.FAIR Cologne.