The Chicago based Maxwell Colette Gallery have announced details of a new forthcoming visionary group show under the name The Ballasted Frequencies. Curated by Ian 'Hydeon' Ferguson, whom you can read about in the article about his exhibition Mass Contemplation at Maxwell Colette Gallery, The Ballasted Frequencies collects together the work of fifteen artists from across the United States that Ferguson feels exemplifies the meanings behind the title of the visionary group show. Ian Ferguson states that 'ballasted frequencies are heavy cerebral waves of narrative perceptions riding on analogous thought frequencies. These wave lengths are comprised of deeper visual energy conceived in the hull of the mind's eye'. The Maxwell Colette Gallery, which works in the area of post-street contemporary art, has been home to shows such as White Out by Italian street artist Peeta, Support, Therapy and Instability by duo Mint & Serf and Pigment of My Imagination by Greg Mike.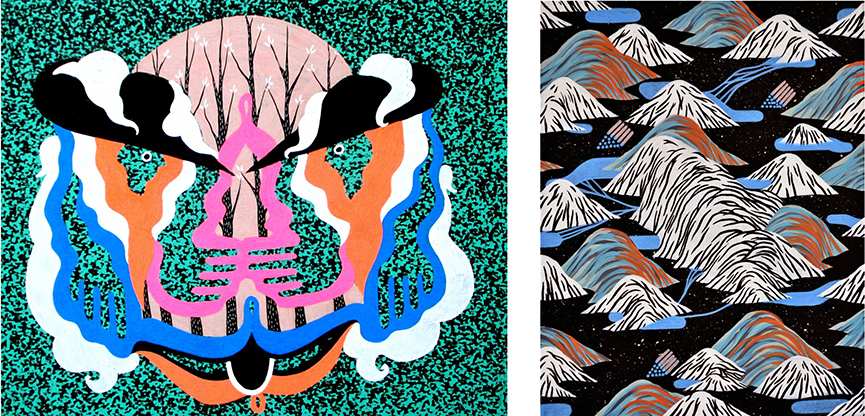 Cerebral Perceptions
The quite wonderful array of artists and works on display in the visionary group show The Ballasted Frequencies at Maxwell Colette Gallery, reveal the interesting cerebral perceptions of the artists involved, who all offer up works that display deep thought within the artistic process whether it be via the almost psychedelic images of Dimitri (Dima) Drjuchin such as Snake Charmer (see more in F**k Venice – Brooklyn Biennial Submissional), the equally trippy creatures and patterns created by Cannon Dill (featured in this Loakal Presents Carpe Diem video) through to the other end of the spectrum with the mathematically informed structures of Brett Flannigan (who participated in Knotenpunkt14) to the beautifully illustrative images created in acrylic and oil paint by Tina Lugo. Stacey Rozich (read more about Stacey in Fantasy at Roq La Rue) also makes a welcome appearance with her always charming folkloric depictions rooted in contemporary symbolism.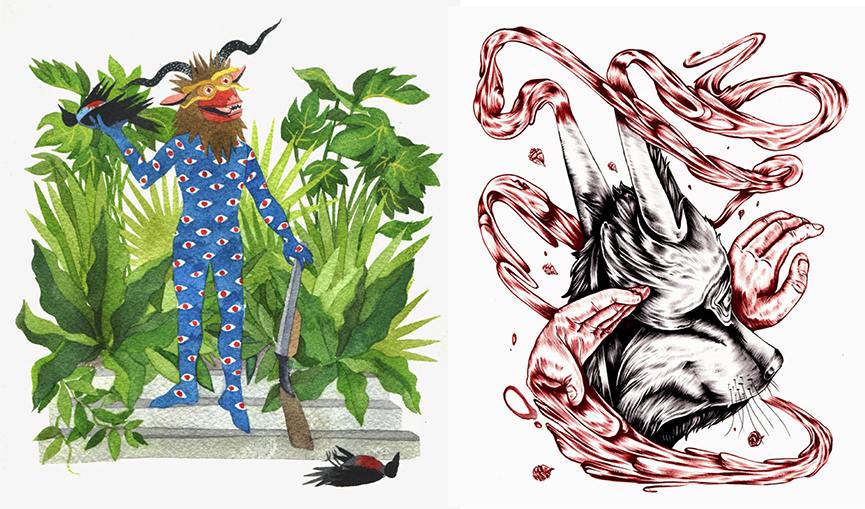 The Visionary Artists
In addition to the artists already mentioned, appearing alongside them in the group show The Ballasted Frequencies will be the work of the curator of the show, Ian Ferguson, under his alternative name of Hydeon that sees him producing highly illustrative works based on his relationship with his environment and often surreal in appearance. Adrian Landon Brooks creates paintings and illustrations on found materials such as wood, photos and metal with titles such as Cosmic Figurations while self taught painter Andrea Joyce Heimer creates a record of her carefully observed neighbourhood brought about by her clinical depression and feeling of isolation, her wonderful paintings depict the tales of madness, heartbreak and love that occur around her. The duo of Gentleman's Game offer up something a little different, made up of artists Brandon Friend and Jason Douglas Griffin, they create mixed media works that are rich in mark making and texture, both artists taking it in turns to mark the canvas allowing eventually an image to emerge from their artistic relationship built on mutual respect, trust and their individual approach. The Ballasted Frequencies visionary group show presents us with a fascinating insight into the minds of these artists with a beautifully curated selection of artists and artwork. Full list of artists appearing in The Ballasted Frequencies: Adrian Landon Brooks, Andrea Joyce Heimer, Angela Fox, Billy Sprague, Brett Flanigan, Cannon Dill, Dima Drjuchin, Gentleman's Game, Hydeon, Max Kauffman, Randi Drozd, Sentrock, Stacey Rozich, Tina Lugo and Uriel Correa.
The Ballasted Frequencies visionary group show will be on view at Maxwell Colette Gallery from 28th February, 2015 and run through until 4h April, 2015. Opening reception: Saturday 28th February, 2015. 6-9pm.
For more cerebral perceptions sign up to My Widewalls today!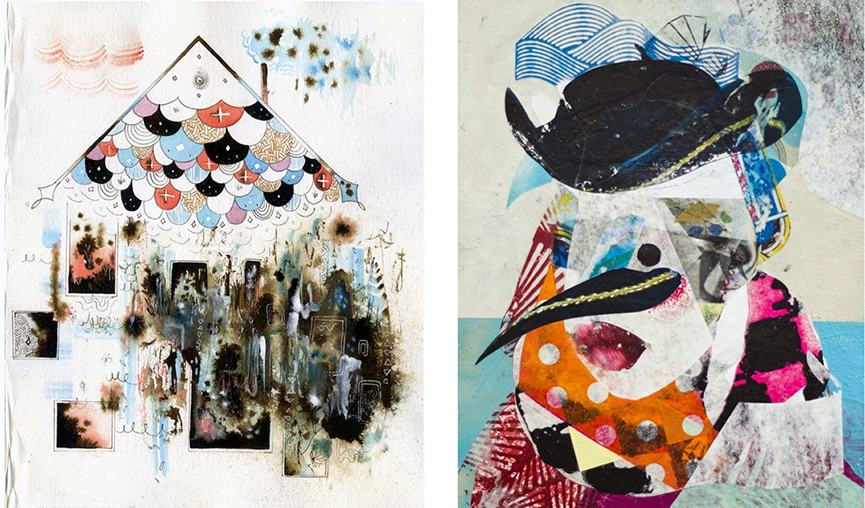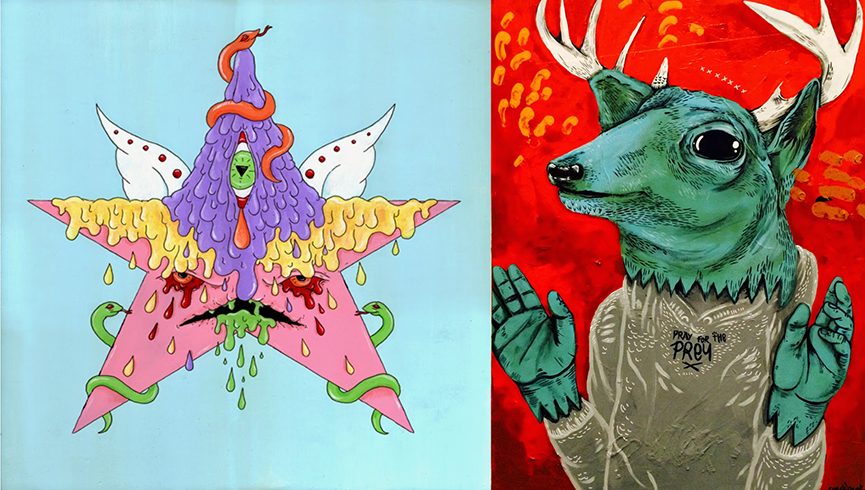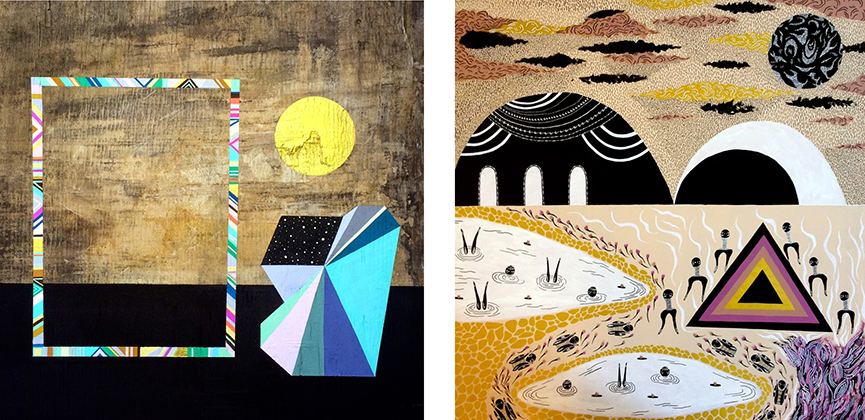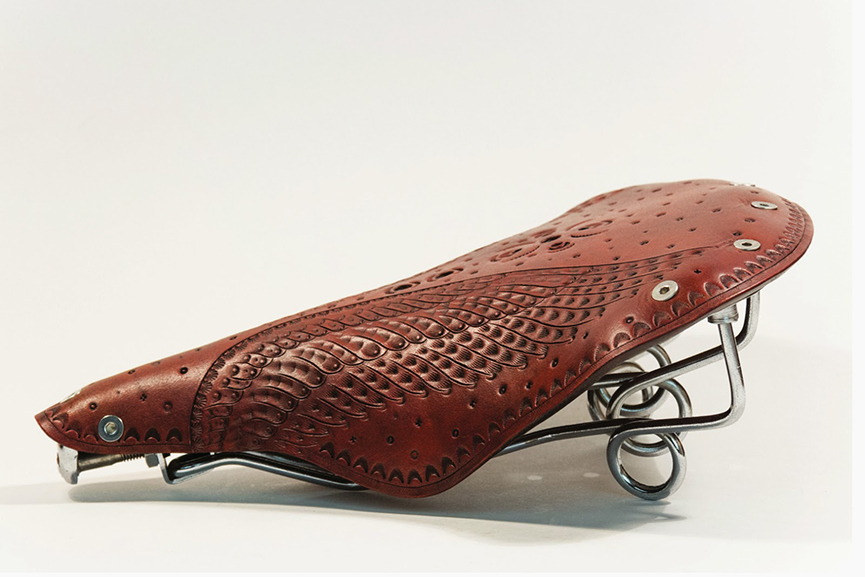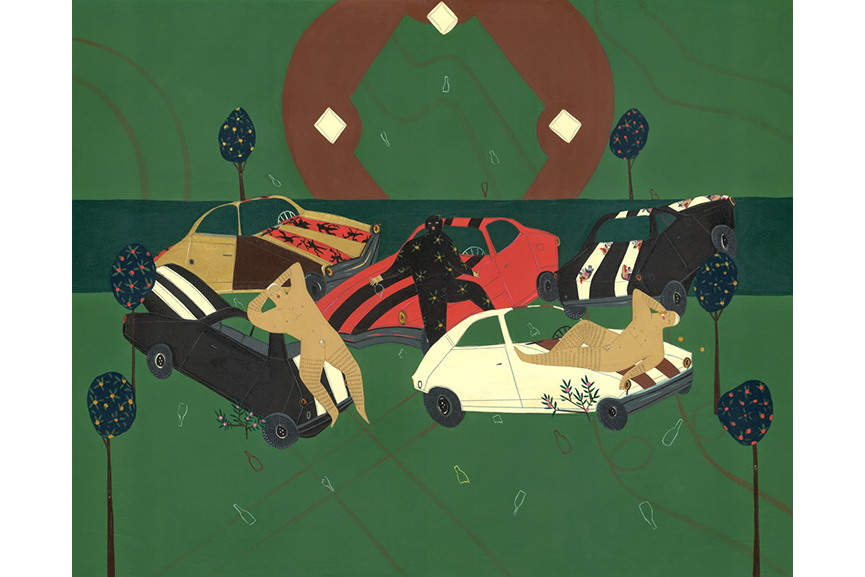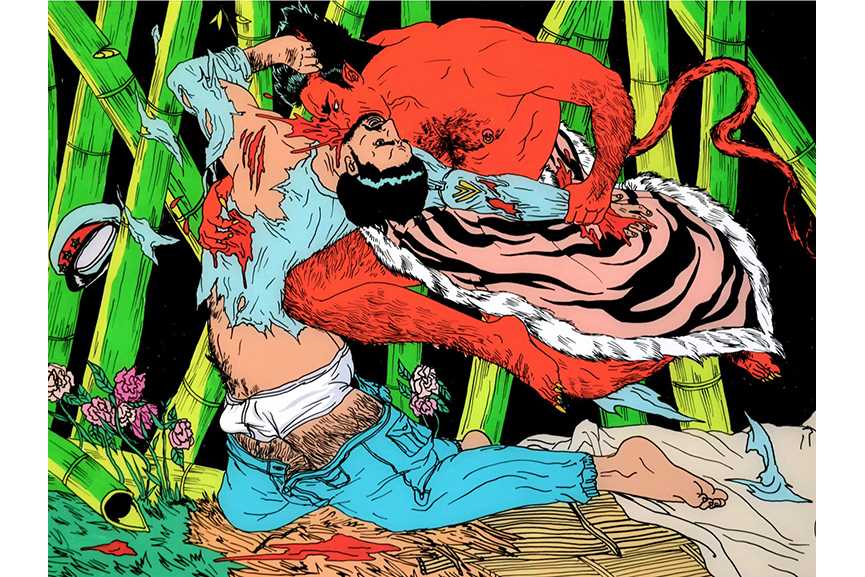 All images courtesy of Maxwell Colette Gallery.