More than thirty works from The Broad Collection, featuring some of the most prominent names in the contemporary art, are unveiled as part of a free installation in Los Angeles! The museum is set to present an interpretation of the elusive globalizing forces at work in contemporary society, as part of an increasingly small world that spans politics, culture and commerce. Get ready to enjoy the artworks of over twenty renowned creatives, including El Anatsui, Mark Bradford, Peter Halley, William Kentridge, Julie Mehretu, Shirin Neshat, Albert Oehlen, Jeff Wall and Terry Winters, along with recent acquisitions by Ericka Beckman, Sterling Ruby, Oscar Murillo, Tauba Auerbach and Andreas Gursky. For the Los Angeles audience, four pieces of the installation will make their debut, including one work completed this year!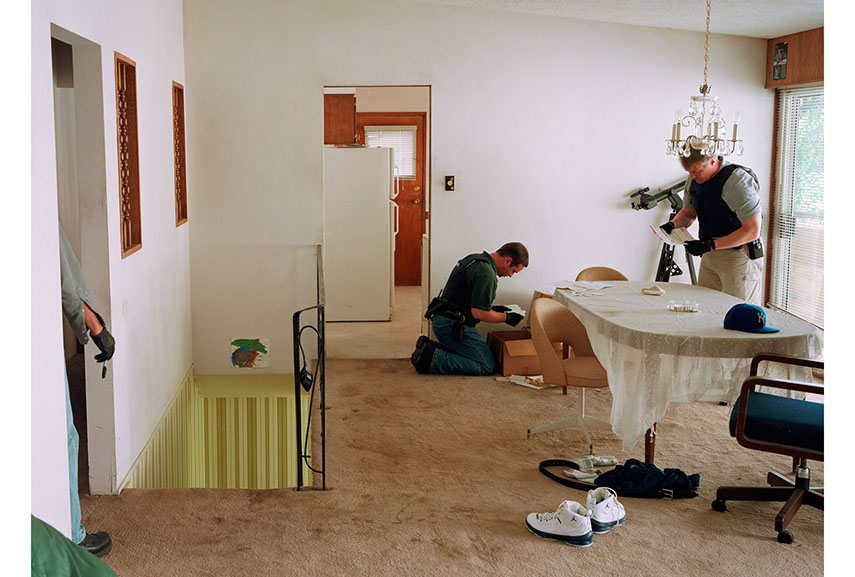 Oracle at The Broad Museum
The artworks in the Oracle installation at the Broad are centered around organizational frameworks on global events and private individuals, giving us a picture of the politicized planet we live on. From everyday experiences to protest movements such as the Arab Spring in the Middle East, to themes that probe systems of social control or examine global commerce, these once again remind us of individuals' freedoms that are now illusory or beyond reach. "'Globalization' is a term now in the forefront in politics and the media, but for decades, contemporary artists have represented it in their work, responding to and decoding its many forms. 'Oracle' looks at how artists have anticipated the forces that have real consequences in our daily lives yet can be obscured from direct view," said Joanne Heyler, founding director of The Broad.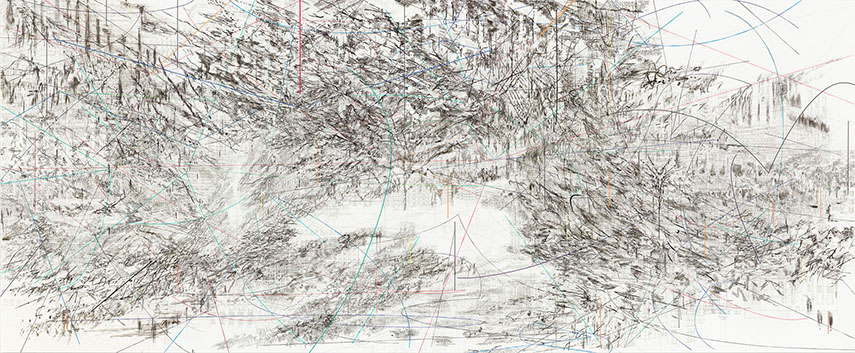 Highlights of The Broad Collection Installation
Among the pieces of art featured in Oracle at Broad, we can find numerous seminal works, such as Albert Oehlen, in form of abstract paintings. Joining him is Julie Mehretu's monumental painting Cairo from 2013, presenting the ancient Egyptian city caught in a furious wind blowing off the Sahara. On display, there are also Mark Bradford's mixed media collages Across 110th Street and Boreas, as well as two works by Terry Winters and the 32-minute film by Ericka Beckman, entitled You The Better. Make sure you don't miss Shirin Neshat's immersive Rapture installation, featuring two black and white projections shown on opposite walls, and Tauba Auerbach's Shadow Weave - Chiral Fret Wave canvas. Two German photographers, Thomas Ruff and Andreas Gursky, will also have their representatives in form of jpeg series and Amazon respectively.

This Spring in Los Angeles
The Broad Collection includes The Broad Art Foundation and The Eli and Edythe L. Broad Collection, which together hold nearly 2,000 works of postwar and contemporary art. They continue to actively add to the collection through strategic acquisitions focused on expanding the representations of an artist's work and broadening the scope of the collection. The result is a lending library of contemporary art and an expansive collection that is regularly cited as among the top in the world. ORACLE, the installation from The Broad Collection, will be on view at The Broad Museum in Los Angeles, USA, from April 29th through September 3rd, 2017.
Featured images: Shirin Neshat - Rapture, 1999. Two-channel video/audio installation, 16mm film transferred to video; El Anatsui - Intermittent Signals, 2009. Found aluminum and copper wire, 132 x 420 in. (335.28 x 1066.8 cm). Installation view at the Sterling and Francine Clark Institute. All images courtesy The Broad.